Timex and Fossil are two leading watch brands that both bring something to the table. Timex has proven time and time again, pun intended, that they are one of the top watchmakers in the business. Fossil has built a pretty respectable name themselves and has created a versatile catalog of watches. Fossil's versatility in this area can be attributed to their ironic focus on riding the current wave of what's "in" in the watch market.

In terms of reliability and precision, few can ever match up to what Timex delivers. But Fossil is no slouch in this area as well. While the results for this matchup is pretty clear for timepiece enthusiasts, let's take the extra step with a more detailed comparison, shall we?
History of Timex


Founded in 1854, Timex built a reputation in producing high-quality yet affordable timepieces in the market. Timex developed a pretty broad range of watches throughout the years. They offer a variety of affordable to luxury type watches, ensuring that everybody will find the perfect watch to suit their style and budget.
Timex initially began with developing affordable pocket watches; this lasted up until the early 1900s when the watch market shifted towards wristwatches. By 1914, Timex has pretty much dropped producing pocket watches and directed their focus in crafting wristwatches.
It also appears that the company had a knack for this market as they effortlessly managed to create unique timepieces that quickly became their signature. These watches had that distinct Timex, like the V-conic watches, look helped propel the watchmaker company to new heights in popularity.
The style wasn't the only aspect where Timex shined as they were also the first to introduce the market to sports watches. These sturdy and cool looking timepieces were built to last and designed to handle the rough outdoors. Their Timex Ironman series is still one of the most trusted sports watches in the market to this day.
History of Fossil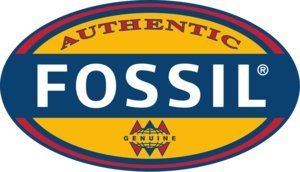 Fossil is a relatively new company compared to other top-tier brands in the industry as it was founded in 1984. This is not taking anything away from the company though, as it did manage to rise the ranks quickly. They are now among the pantheon of globally beloved watch brands.
Fossil incorporates tried and tested quartz movement into their watches. The company also opted not to be tied down to a specific quartz movement variation as their watches are known to use Japanese and Swiss quartz. This is a smart decision to improve the reliability of their timepieces.
For those who know of Fossil's reputation, you will know that this brand focuses primarily on crafting eye-catching watches. In that regard, they have most certainly succeeded. Fossil is synonymous with fashion. They have partnered up with various famous fashion designers regularly. Click here to see a list of fashion watch brands.
The good news is that Fossil is not a luxury brand, well, not in the traditional sense. While they do have timepieces in their catalog that costs more than a month's rent plus bills, they also offer budget-friendly watches that are below the $100 price bracket.
So, if you consider yourself a fashionista but don't want to splurge on expensive watches, Fossil might be the brand for you. While they offer cheaper timepieces, the quality of the design will not reflect the price. If you want a showstopper wristwatch without burning a hole in your pocket, Fossil is a great brand to check out.
Timex and Fossil – Watch Comparisons
Timex is a giant in the industry, and they are one of the few companies that have pretty much-perfected watchmaking. Fossil, on the other hand, is still a relatively young company – let me rephrase that, young and hungry. Let's take a look at some of Timex and Fossil's best-sellers to have an understanding of the difference between the two brands.
Chronograph Watches
These watches are designed for reliability and precision. While we can expect Timex to deliver one of the best in this category, Fossil is also a brand that has a slew of chronograph watches under their banner. How do they fair with each other? Let's take a look.
The Timex Intelligent Quartz Fly-Back
(Read Reviews on Amazon or See on Timex.com)
This is an exciting offering from the well-known brand as it shows they are experimenting with new designs. The Intelligent Quartz Fly-Back manages to nail its goal perfectly. It has a casual yet not too serious look and being exceptionally practical with its functionality while still giving a unique style. The Fly-Back is one of those rare timepieces that manages to deliver the perfect blend of style and substance.
This watch uses durable stainless-steel material for its 43mm diameter case. The robust yet comfortable leather straps counterbalance this rugged design. It is also incredibly light at only 9 ounces. It also took a different approach with its sub-dial design with an old-school navigational system look.
Operating the sub-dials are also quite simple and can be accomplished with one button. The lower sub-dial is the minute counter while the upper sub-dial displays are the hours counter, which also doubles as your 2nd-time zone display.
Additional features include an Indiglo night-light which illuminates the entire dial. In terms of style, this Timex chronograph is one of the more unique offerings from the famous brand. Click here to see the brand's full line of chronographs on Timex.com
Fossil Grant Quartz Chronograph Watch
(Read Reviews on Amazon or See on Fossil.com)
Within the same price range as the Timex Intelligent Quartz Fly-Back is the Fossil Grant. In terms of design, the Fossil Grant Chronograph comes in a wide selection of variations, 15 in total. This gives the Fossil Grant the edge when it comes to style as it comes in a casual, modern, and traditional versions. It pretty much covers the whole spectrum of different styles.
With a robust 44mm stainless steel case and an excellent triple guard crown design, the Fossil Grant is one of the most striking budget-friendly chronographs on the market today. But, how does it fare when it comes to performance and reliability?
Well, it utilizes a quartz watch movement which secures its reliability when it comes to telling time. It also has the standard three sub-dials that track hours, minutes, and seconds. It also uses a hardened mineral crystal window and a water resistance rating of 165 feet.
Overall, the depth of choices that the Fossil Grant offers will likely give every customer out there the perfect model that suits their style.
Best Chronograph Watch – In terms of performance and functionality, both the Timex Fly-Back and Fossil Grant are on equal footing. The Timex Fly-Back does have a 2nd-time zone feature which helps give it the edge in this area. However, the sheer volume of choices the Fossil Grant provides consumers quickly blows the Timex Fly-Back out of the water in the style category. In this round, it appears that Fossil manages to overwhelm the Timex Fly-Back.
Casual Watches
These are the watches that are designed for pretty much any occasion. Style and reliability are two elements that must be present in this category; both aspects that Timex and Fossil will surely deliver.
Timex Easy Reader Day-Date Expansion Brand Watch
(Read Reviews on Amazon or See details on Timex.com)
You can never beat a classic. Timex Easy Reader features a timeless design that made this model quite a popular design, no matter the year. Aesthetically, the Easy Reader has a relatively simple design, but that adds to its overall charm. The retro look of the Easy Reader makes it a good fit, whether you are using it daily or wearing for a social event.
One of its key feature centers around its moniker, as this Timex watch is designed for optimum legibility. This is thanks to its use of easy to read Arabic numerals and the inclusion of military time format markings as well.
It has a relatively sizeable Day-Date display that is neatly tucked over at the 3 o'clock position. The watch also comes with Indiglo night-light functionality and a water resistance rating of up to 30 meters. Timex Easy Reader is a perfect example of what an ideal blend of quality and simplicity looks.
Fossil Machine Quartz Dress Watch
(Read Reviews on Amazon or See on Fossil.com)
The Fossil Machine has a somewhat similar impression that is comparable to the Timex Easy Reader but takes a more contemporary direction with the final design. It comes in all-black and will look lovely on both gatherings and everyday strolls around town.
If you are a fan of a modern minimalist style, this watch will fit nicely with your attire. The slightly rectangular case adds a depth of character to the rather simple design, just the design twist you would expect from Fossil watches.
It uses quartz movement with an analog display within a sleek 42mm diameter case. The dial is well-protected by a durable mineral glass dial window. It also features a date display located at the 6 o'clock position and is water-resistant for up to 165 feet. The Fossil Machine IP is an excellent everyday watch that can also carry itself during fancy gatherings.
Best Casual Watch – When it comes to comparison based on aesthetics, the results are always subjective to each individual. While I have an affinity to the minimalist style, I still very much enjoy the classics. I will be giving the "win" to Timex Easy Reader. This is because I do enjoy the retro look of the watch. This aesthetic has proven itself to be quite a timeless look and maintains its visual quality no matter the era.
Conclusion: Timex vs Fossil – Which is the Better Watch
Timex watches beat out Fossil, mainly if we base it on long-lasting and classic watches. Fossil follows the trends of the time while Timex is among companies that blazed the trail dating back over 165 years. This is not taking anything away from Fossil though. If you are looking for stylish yet affordable timepieces, Fossil is a great brand to start.
However, Timex has proven itself to be one of the best watchmakers in terms of reliability and functionality. It is safe to assume that your current Timex watch will still be relevant and appealing a decade down the road.