Aesthetically, watches are quite a simple piece of wearable accessory. Yet, if you dive into their technicality and examine the details of each element, you'll realize that they aren't really as simple as they look. Rather, each element is carefully designed and crafted to create a masterful timepiece.
One particular element we often neglect is the watch lug. What is a watch lug? You might even be inclined to ask. The lug is the part of the watch that connects the case and the band, usually using a spring bar. It's a pretty small part which is why it is usually overlooked. However, a watch lug is contributory to the overall look and feel of the watch, and its width is actually vital in determining/finding the right watch strap.
Since a watch lug also has an impact on the watch's aesthetics, it's helpful to know the different types of lugs, and that's what this post is all about.
Types Of Watch Lugs
Straight Lugs

The simplest and straightforward type is straight lug often used on minimalist watches. They are most suitable for modern-style watches and maybe fatter or slimmer depending on the watch. This type of lug can be found in most Daniel Wellington and Nomos watches.
Speedy or Bombe Lugs

Speedy (or Bombe) lugs are named after the watch collection that made this type popular – the Omega Speedmaster. Speedy lugs were first used in the Speedmaster collection back in the 1960s. However, even before such, the Universal Geneve has already been using such lug design on its watches since the 1950s. Nowadays, it is already common to spot watches with speedy lugs. A speedy or bombe lug is a straight attachment with an inward curve edge.
Explorer Lugs

Explorer is another lug type that was named after the timepiece that popularized it – the Rolex Explorer. Explorer lugs may look similar to Speedy lugs, but unlike the latter that are straight with curved or rounded edge, explorer lugs are more straight and exhibit a squared and geometric look. But they are not similar to the straight lugs as well since explorer lugs are typically wide at the case then get slimmer towards the bracelet. An example would be this Citizen Eco-Drive timepiece.
Shrouded or Hooded Lugs

Shrouded or hooded lugs are less common in watches nowadays. This type is characterized by two adjacent lugs with a horizontal bar that connects the case to the bracelet. To help you understand better, this IWC Portofino Automatic Watch IW356506 is integrated with a shrouded lug.
Cushion Lugs
Starting with this one, the following lug types are more common among vintage watches. First are the cushion lugs which have been popular among vintage dive watches that have a cushion-shaped case. The vintage Tissot Seastar PR516 Dive Watch is an example of this.
Teardrop Lugs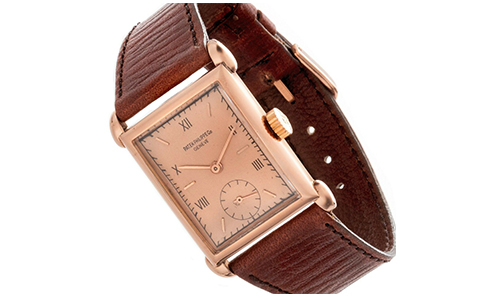 As the name implies, teardrop lugs come in a teardrop shape. They are most common among the vintage watches of IWC, Rolex, Ulysse Nardin, Patek Philippe, and Jaeger-LeCoultre. This Patek Philippe 1530R Rectangular Watch, for example, is integrated with a teardrop lug.
Crab Claw Lugs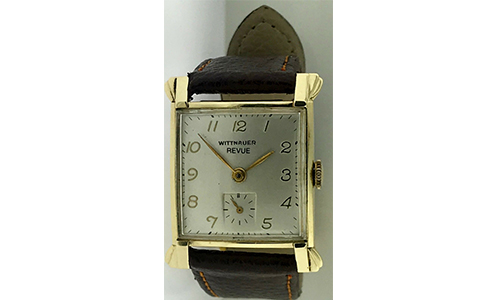 This last type of watch lugs was commonly seen in Longines and Vacheron Constantin vintage watches. The crab claw lugs, as you might have guessed, are shaped like crab claws. They are bolder and more robust-looking, curved but angular. To help you better understand, check out this 1950s Longines Wittnauer Revue.
Conclusion
Well, those seven basically cover the types of lugs that you would see or have seen in watches. The first four – straight, speedy, explorer, and shrouded – are the types of lugs that you would see in contemporary timepieces. On the other hand, the last three – cushion, teardrop, and crab claw – were more popular among vintage watches. With these, you can instantly identify the 'age' of any given timepiece just by looking at their lugs.