One of the most famous American television series, 24, stars Kiefer Sutherland as a counter-terrorist agent, Jack Bauer. 24 was created by Joel Surnow and Robert Cochran and was aired on Fox Network. The series ran for nine seasons from 2001 to 2010 and racked up several awards along the way.
The series also has an exciting premise that certainly added to its appeal. Every season of this action-thriller series transpires in a single day, hence, the title – 24. Each season incorporates a real-time narrative style which helped in separating this series from the rest.


24 has been nominated and won several awards, including Emmy Awards, Screen Actors Guild Awards, and Golden Globe Awards.
While 24 is certainly past its prime, there is no question about the influence and mark it made on television. It has undoubtedly engrained itself into the annals of pop culture history, with Jack Bauer being a household name and the other badass "JBs" – James Bond and Jason Bourne.
However, does Jack Bauer also have a slick collection of watches like Bond and Jason Bourne? Well, before we head on to answer that question, let us first go through some interesting facts about this banger of a series.
Here are some interesting facts about 24 that you may not know about.
Delivering Unpredictability
One of the biggest strengths of this series is how unpredictable it is. Plot twists throw audiences for a loop throughout, making it one of the most exciting series on television during its heyday.
However, it is not just the audience who are in for a rollercoaster ride as the creators decided not to give the actors the complete script for each season. Yes, even the actors were in the dark about how their on-screen character's fates will turn out.
The Indian Remake of 24
Due to the popularity of the series, it is not surprising that it was also adapted and remade in other countries, namely India. What makes the Indian version quite interesting is that the leading role of Jack Bauer, Jai Singh Rathod, was played by Anil Kapoor.
Anil Kapoor also appeared in the original U.S. version as Omar Hassan. This little factoid means that Anil Kapoor appeared in both versions of 24, albeit playing two different characters.
Lots of Footage Shot
Each 42-minute episode of 24 comes from 25-hour extended footage. With the box-splitting style of the series, the director and editor managed to show multiple perspectives into one scene. Still, that's a whole lot of hours upon hours of scenes left on the cutting room floor.
The MAC VS PC Theory
During the first season, eagle-eyed viewers noticed how the good guys all used MAC while the bad guys were all using PC. This trend continued for a couple of seasons until the creators decided to switch it up.
The "F" Word
Throughout all nine seasons of 24, we only get to hear Jack Bauer the F-bomb once, and it was not even in an actual episode. Instead, we get to hear Bauer utter the "no-no" word in a 6-minute prequel special for season 4, which is available in the special features of the Season 3 DVD set.
A RoboCop Cast Reunion
24 features six actors in RoboCop, such as the titular cyborg law enforcement officer himself, Peter Weller, Kurtwood Smith, Ray Wise, Paul McCrane, Jesse D. Goins, and Edward Edwards. Were any of the creators of 24 big fans of the classic 80s sci-fi movie?
Jack Bauer's Body Count
That's a lot of body count, which easily surpasses and doubles the kills of Ogami Itto (Lone Wolf and Cub), which racks up a total of 150 kills on film. What's even more shocking is that each season happens in one day. You can do the math on that one.
The 24 Drinking Game
Chances are you have heard about this game wherein you will need to take a shot whenever someone dies, the digital countdown clock appears, or whenever Bauer says 'Dammit!' in each episode.
You may not know that Kiefer Sutherland knew about this little game by the audience, and he decided to troll them. He did this by insisting that the writers let him say 'Dammit' more in each episode.
In one episode, Jack Bauer says the word a whopping 14 times. That's 14 shots for the unfortunate individuals who decided to play the drinking game for that particular episode.
Watches Worn in 24
Jack Bauer (Kiefer Sutherland)
Rolex Submariner Date (Season 1)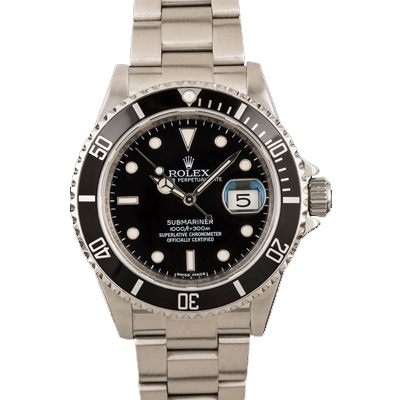 Maybe as a homage to the greatest fictional spy that graced the big screen, James Bond, we see that Jack Bauer wears a Rolex Submariner Date 16610 during the first season. Rolex is one of the official timepieces of the James Bond films up until Omega managed to land that distinction in the 90s.
So, what should you expect from one of, if not the premier luxury watch brand in the world? Well, top-tier build and material for starters. The Rolex Submariner Date features a 40mm polished steel case with an Oystersteel bracelet.
There is also a black ceramic bezel and an anti-glare coated scratch-resistant sapphire crystal window. The dial utilizes bold and luminescent hands and hour markers for enhanced readability.
As for the watch's inner workings, the Submariner Date incorporates an automatic self-winding movement with an analog dial display. Additionally, this timepiece comes with solid 300-meter water resistance as well.
Casio G-Shock DW6600 (Season 2)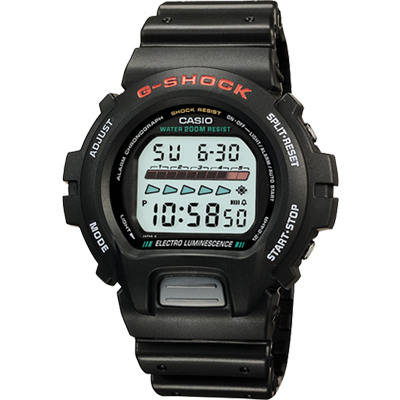 Jack Bauer wore an extremely durable G-Shock watch in season 2. This tough digital watch was a staple in the military during the 2000s, so it is not surprising to see Jack Bauer wearing one during one of their counter-terrorist operations.
As a watch, the G-Shock DW6600 (eBay) is lightweight and tough with its resin case, which measures a girthy 50mm.
As for features, the DW6600 comes with a 1/100 second stopwatch, 24-hour countdown timer, and an EL backlight with afterglow.
This particular G-Shock model is phased out, but you can still find its successor, the G-Shock DW6900-1V.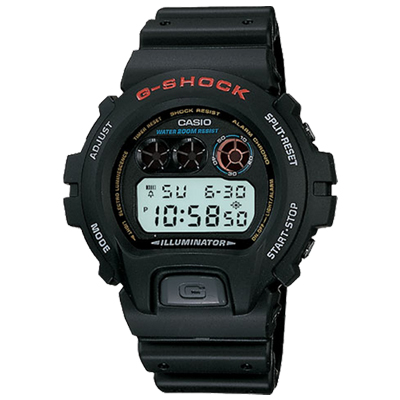 MTM Black Hawk (Season 4 onwards)
In seasons 4 and forward, we see that Jack Bauer switched to using an MTM Black Hawk (see on eBay) with Velcro straps. This timepiece is designed specifically for use during special ops and meets all military standards issued by the Navy SEALs and Special Forces.
Expect the MTM Black Hawk to be tough as nails and durable enough to be used during extreme conditions. It is also an excellent first responder timepiece due to its LED lights that act as both a way to illuminate the dial or act as a flashlight or signal.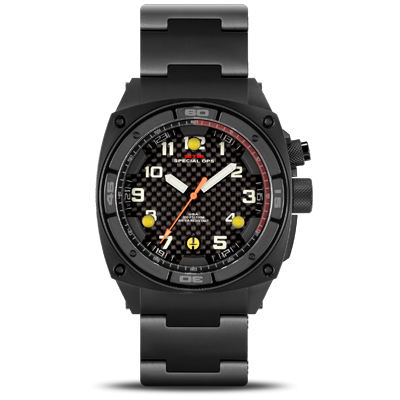 This watch also uses the electromagnetic technology utilized by Apple with its wireless charging devices. You can charge the MTM Black Hawk by simply laying the back case flat on the charging docket.
As for specifics, this rugged watch uses quartz movement inside a 42mm black-tone stainless steel PVD case. It features a carbon fiber dial, a unidirectional bezel, and a sapphire crystal window.
Overall, this is a watch you would want to wear during a day filled with car chases and gunfights.
If you're a fan of 24, you might also like checking out these watches that appeared in Homeland or another popular show- Billions.