Who knew that the world of finance can make for such great cinema and TV?
Films like Wall Street and The Wolf of Wall Street captures not only the lavish lifestyle that is possible with that industry but also the shady underbelly that swallows the insatiable. This world is further analyzed and dissected with the Showtime award-winning TV series, Billions. Starring Emmy and Golden Globe award (to name a few) winners, Damian Lewis, and with a solid supporting cast that includes the highly decorated perennial character actor and Paul Giamatti – the series debuted in 2016 and is still regarded as one of the most tantalizing TV shows today.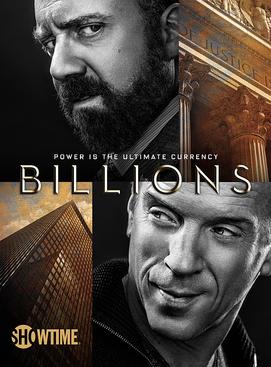 Billions were co-created by Andrew Ross Sorkin, a New York Times financial columnist, which helps provide a more grounded image of the lucrative world of finance while not shying away from the industry's less attractive elements. Of course, to fully capture the glitz and glamor that the finance industry is known for, the actors need to look the part. Getting designer clothes is easy, but the icing on the cake in any attire is the timepiece.
A stunning watch can provide subtle punctuation to your style, and Billions' Bobby Axelrod (Damian Lewis), has a huge collection of impressive high-end timepieces that adds to the character's bold, confident, and at times pragmatic personality.
In this article, we will be taking a look at Bobby Axelrod's outstanding taste in timepieces. We will also be giving fans of the series some nice trivia tidbits to act as an appetizer for our main opulent dish. So, let us begin with a couple of interesting fun facts about Showtime's award-winning series, shall we?
Billions Have the Best Premiere Opening of a Showtime TV Series
While Showtime is no stranger to hit shows with popular series such as Homeland, Masters of Sex, and Penny Dreadful under their belt, it was Billions that broke all the records with their highest-rated premiere of a new series to date. This was achieved with pitch-perfect marketing on all fronts and tapping into the genre and accentuating what makes it quite an enticing piece of entertainment.
The Series is Highly Quotable
If you are looking for a series that is ripe for the pickings with memorable quotes and one-liners, then you should check out Billions. This series was intentionally written with smart and witty dialogue that is designed to evoke both questions as well as its fair share of laughs and giggles.
Lines like, "I'm not a good guy, I just have manners." and "The greats never sacrifice the important for the urgent. They handle the immediate problem and still make sure to secure the future." Perfectly showcases the morally gray lines that the characters thread in the series, particularly Bobby Axelrod.
An Interesting Paul Giamatti Story During the Shooting of the Bondage Scenes
The opening scene of the first episode showed Paul Giamatti's character, Chuck Rhoades, and his wife Wendy's peculiar extra-curricular activities in bed, specifically, the BDSM. Interestingly enough, you would think that being tied down can be a bit uncomfortable, but Giamatti has the complete opposite reaction in that he kept falling asleep. The staff and crew needed to wake Paul Giamatti a handful of times during the shooting of these scenes, which is quite hilarious.
Watches Worn in Billions by Bobby Axelrod
Cartier Roadster Watch (W6206019)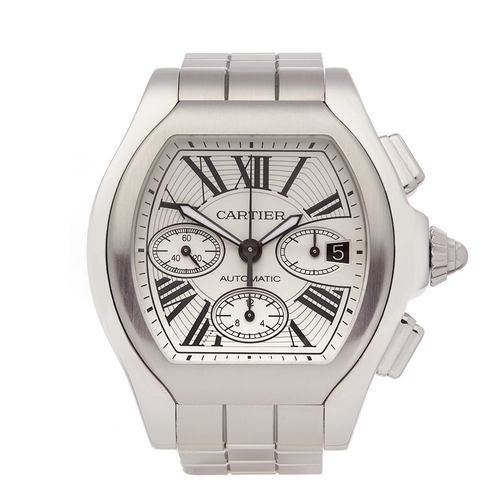 During the first season of Billions, we see that Axelrod wears a Cartier Roadster timepiece. The watch is from a well-known luxury brand with models range around the quadruple digits. This particular Cartier timepiece features a highly luxurious and confident build with its 50mm polished stainless-steel case with scratch-resistant sapphire crystal window. The Roadster utilizes a Cartier Caliber 8630 movement that operates its silver-tone analog dial hands. The watch also comes with a date display and a 100-meter water resistance rating.
The Cartier Roadster features a classy, professional, and more business-minded approach with its aesthetics. While Bobby Axelrod has those traits, he is also more subtle and unassuming with how calculating and strategic he can be. Maybe this is why Axelrod dropped the Cartier watches after a few seasons as the overall refined design of this luxury watch brand didn't blend as well with the character's development throughout the series. That said, the Cartier Roadster is an outstanding timepiece for those who value finesse and prefer an executive look.
Audemars Piguet Royal Oak Chronograph Watch (25860ST.00.1110ST.04)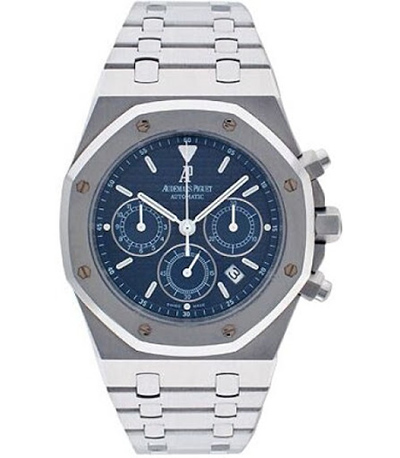 Bobby Axelrod is a man who enjoys the fruits of his labors, so it is not surprising that he also has an Audemar Piguet timepiece in his collection. These watches range anywhere between $20,000 to $50,000 per piece and are not just a stunning timepiece but are also a subtle status symbol on the social hierarchy pecking order. Precisely what a man like Axelrod would wear. The Royal Oak Chronograph features a more casual and sport-oriented aesthetic, which fits well with Axelrod's style. This timepiece has a sleeker 39mm polished stainless-steel case design with premium-grade materials and timepiece components to add to its high-end appeal.
The specification of the Royal Oak Chronograph is quite impressive with its in-house AP caliber 2385 mechanical automatic movement that utilizes 37-jewels and a solid 21,600VPH. We also liked the combination of a stainless-steel case with a blue guilloche dial which is accompanied by silver-tone hands and index markers. The three sub-dials display hours (12), minutes (30), and seconds (60) with an additional date display which is located beside the 5 o'clock hour marker.
---
Damien Lewis fans will want to check out Watches Worn in Homeland
---
Audemars Piguet Royal Oak Offshore Limited Series Watch (26400S0.00.A335CA-01)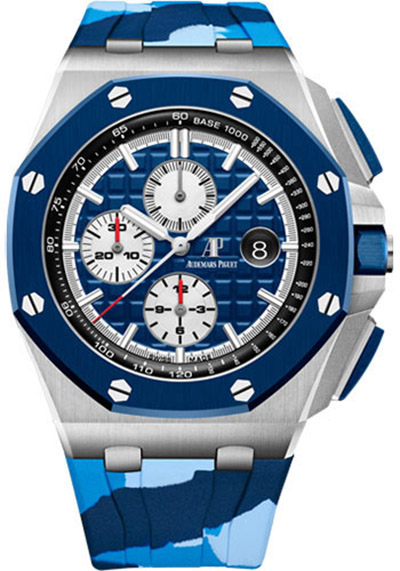 The Audemars Piguet Royal Oak Offshore Limited Series is quite an eye-catching timepiece without it being 'too loud'. It simply brings just enough visual flair with its beautiful marine blue ceramic bezel and blue camouflage strap without overwhelming your overall attire. The Royal Oak Offshore also features a nice 44mm stainless-steel case, giving it just the right space on the wrist. Audemars Piguet not only offers classy timepieces but they are also known to deliver more contemporary watches as well. As is the example with the Royal Oak Offshore watch with its modern blue camouflage strap which is partnered up with AP's classic hexagonal bezel design, this timepiece is certainly a charmer.
Choosing a limited-edition model of a high-end watch brand is a smart choice from the costume department of the show. We are talking about a billionaire here, so it goes without saying that he certainly has more than a couple of deluxe and rare watches in his collection.
---
If you like the look of these watches but not the price tag, check out these affordable Royal Oak Alternatives.
Other Notable Watch Brands Worn in Billions
Chuck Rhoades (Paul Giamatti) – Hamilton Jazzmaster Viewmatic Gold Watch (H32645555)

Chuck Rhoades is a U.S. attorney and is a man driven by his duties in fighting corruption in the United States. With a brilliant mind and aggressive attitude, Rhoades is the perfect foil to Axelrod as both are the two sides of the same coin. So, what would a highly focused and determined U.S. attorney wear as a timepiece? Something practical, sophisticated, and has its roots in America – which the Hamilton Watch Company fits perfectly. While the watch manufacturer is now technically a Swiss brand, Hamilton was founded in American soils.
The character of Chuck Rhoades specifically wears the Hamilton Jazzmaster Viewmatic. It is also not that surprising that Rhoades would prefer this classic timepiece as he seems like a man who would enjoy staying at a Jazz club to relax. The Jazzmaster Viewmatic features a rose gold-tone case with a brown leather strap. The dial incorporates a silver guilloche design with rose gold luminescent dauphine hands and index hour markers. This Hamilton watch uses an ETA caliber 2824-2 automatic movement with 25-jewel construction and an outstanding 28,800VPH. This watch fits Rhoades' character perfectly as it is a result-driven timepiece and has clinical precision.