We'll be the first to admit. The brand name sounds too plain for some, like candy. But nothing is basic about Candino. They are not common, but Candino watches have been around since 1947.
Are you in the market for a refined timepiece with an unmistakably vintage look or an edgy, modern wristwatch? Read on, because Candino has a wide range of offerings—from entry-level precision quartz to automatic watches—to meet demands for different styles and preferences.
Let's look closely at Candino, the brand; where is it from? What is it known for? Is it a solid brand, with value-for-money timepieces? Is it a luxury brand? In this review, we answer all these questions and more, enabling you to make an informed decision on your next wristwatch purchase.
Candino Watch Brand History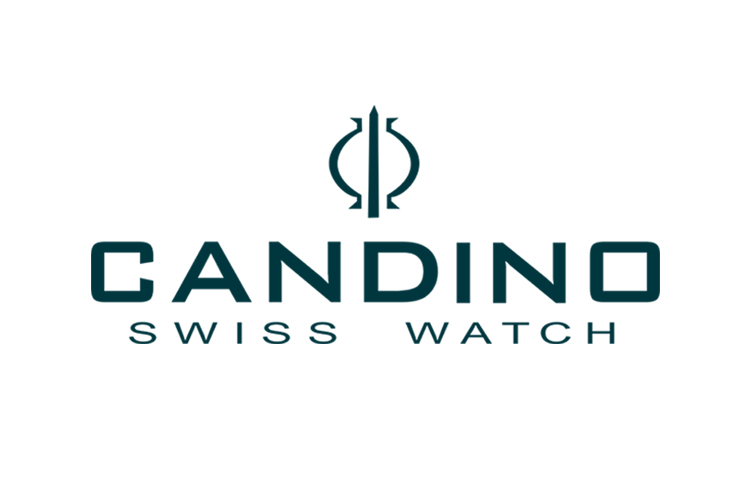 Adolf Flurry-Hug was a visionary who, in 1947, opened a watchmaking studio that would, until 1989, house Candino watches. Based in Herbetswil, Switzerland, the shop is still standing next to the company's ultramodern factory—attesting to Candino's commitment to the strict standards of traditional Swiss watchmaking.
Right from the start, Candino has kept the faith of watch enthusiasts. A forward-looking company, they have pioneered and adopted innovative designs and materials, all while maintaining the brand's intrinsic values: tradition, elegance, and modernity.
Very few watchmakers can say objectively that they have been able to strike a balance between innovation and tradition. Candino is one of them. It's particularly impressive how Candino has navigated this intricate balance even with the mass production capabilities offered by its parent company, the Festina Group. If you're interested in learning more, we have an in-depth Festina brand review article.
Pioneering Spirit Meets Know-How
Candino assumed a somewhat conventional approach to watchmaking until 2002 when they joined the Festina Group. A new wind was blowing. Candino has benefited from the parent company's technical know-how and a well-oiled logistics and distribution machine.
Speaking of machines, Candino has since benefited from the same precision quartz movements and automatic systems afforded to other Festina-owned brands. In return, Candino has brought Swiss tradition and expertise to the group, reinforcing the latter's mid-range segment.
Candino Watch Collections
Candino boasts of four main collections: Classic, Casual, Elegance, and Sport. They claim that their collections "cover the exclusive end of the market."
Is there any real substance to this claim, or is it just another marketing ploy? Time to dig into specific models and find out.
The Elegance Collection


With the Lady Elegance Collection's 20 stylish models, you can give your accessory box a fresh, sophisticated look without breaking the bank. The Elegance Quartz combines the rebel vibe that characterizes the collection with classiness.
The 34mm steel case and the tail-like lug are beautifully encrusted with zirconite. Paired with a sapphire glass, the attention to detail in this timepiece is noteworthy. The shiny stones are a nice touch, especially against a black dial. Its water resistance rating is 50M at 5ATM.
The Casual Collection


The Ladies Casual Collection features different models with leather and stainless steel straps. This is a women-only collection. If you are into a public display of affection, the Couple Collection allows you to do just that.
Candino Women's Quartz Watch comes with a 31mm silver case and sapphire glass for maximum protection from scratch and shattering. The silver minute and hour hands paired with matching dagger hour markers on a black dial radiate a casual yet eccentric feel.
The soft black leather attaches so beautifully to a 7mm thick case. While it's perfect for just about any occasion, the combination of mirrored mineral glass and silver on the dial is not suitable for older eyes.
The Classic Collection

Gents Classic Timeless is perhaps Candino's attempt to appease the men for neglecting them in the Casual Collection. And in all fairness, we think the male fraternity is well-appeased. Designed to compliment the very radical, feminine aesthetic present in the Petite Collection, the collection's breadth is quite something.
If you are classy but don't have a lot to spend, but you still fancy a great-looking timepiece, you can't possibly do better than the Candino Classic Timeless gents watch.
With a 41mm steel case, 8mm thickness, and a befitting 21mm bandwidth, this wristwatch is neither too bulky nor too small. It carries a masculine feel with it and can handle itself pretty well at depths of up to 50M at 5ATM. The mix of gold-hued roman numerals and daggers goes well with the ridged black dial. The detailing around the date display, coupled with gold-silver alternation on the band, reflects effortlessness and classical styling.
The Sport Collection


For those of you who called Candino basic, the Gents Sport Chronos will change your mind. The models come in different styles and finishes, but one key feature is present in all the models-legibility. This is made possible by a sizeable case and the contrast on the dials and subdials.
In addition to time telling, the quartz chronograph movement, housed in a massive 45mm stainless steel case, has some cool features. Without getting into too much detail, let's look at Candino Gents Sport Chrono Quartz. Reading chronographs can be a tricky affair, but not when it comes to Candino sports Chrono.
Candino kept the time hands silver, while the chronograph hands are all red. In addition to ensuring a high level of legibility, color differentiation gives this model a bold look. The result is a hip-looking 3D feel when looking at the color-rich dial. Its 100M-water resistance rating means you can take this bad boy on some laps in the pool worry-free. Don't even think about diving with this on.
The Automatic Collection

Remember Candino's claim that its collections cover the exclusive end of the market? We think the Automatic Collection presents the perfect chance to ascertain that claim. Candino Men's Automatic Watch is aesthetically appealing. Every design aspect—from the imposing, luminous minute and hour hands, textured black dial, to the fine black leather strap, is awe-inspiring.
It's flawlessly finished for a laidback, gentlemanly feel. We'd say it's the ideal accessory for formal occasions. Safe for the cluttered dial, its sister model, the Candino Automatic Man is a worthy alternative for a more casual look.
This collection also happens to feature many vintage models, and while accuracy may vary from model to model, you can expect Candino automatic watches to gain or lose 3-7 seconds a day. This is impressive, given other watches with big names (and price tags) have been found to have a variation as high as 10 seconds a day.
Candino Brand Reputation
It's a challenge to make a mark in the watchmaking space while remaining true to the brand's founding principles. Judging by Candino's commitment to both modernization and its founders' ideals—often two fundamentally opposing sets of forces—we'd say they have a solid reputation for loyalty.
Candino understood the intricacies of adopting innovative designs and processes. Consequently, they prioritized in-house innovation and development, allowing them to establish and maintain a distinct brand vibe.
For Candino, a blend of quality and creativity is more than just an idea. It is a goal that defines the company's day-to-day operations. It reflects a never-dying endeavor to satisfy diverse customer needs through integrated and flexible approaches to every development aspect; from design, components sourcing, assembling, to finishing.
Candino is popular for its timely and efficient after-sales service—an achievement made possible by a commitment to exceptional customer service. A good standing between international sales points and customers reinforces this reputation.
Is Candino A Good Watch Brand?
Suppose by a 'good brand' you mean the creator of durable, reliable timepieces that can be worn anywhere and for just about any occasion without much fuss and do not cost an arm (and leg). In that case, Candino watches are worth considering.
Sure, Candino watches might not have the baller effect that its sister watch brand – Jaguar has. But that pales in comparison with Candino's rich horological heritage, reflecting more than 70 years' worth of watchmaking.
Take, for instance, this vintage Candino Diver 200 MT on eBay. Not particularly head-turner, but it would spark the interest of any serious watch observer out there.
The finish on Candino watches is remarkably high. We'd say higher than the vast majority of its Swiss competitors.
The label 'Swiss-Made' signifies the excellent quality and craftsmanship of Swiss products. To merit this seal of approval, Candino-branded watches are subjected to strict quality control standards. But this is a given when you manufacture under license from Festina, a company that has been making watches for over 100 years.
For comparison, check out these affordable Swiss watch brands.
Where Are Candino Watches Made?
All Candino watches are made in Herbetswil, Switzerland, following in-house developed processes.
Is Candino a Luxury Brand?
Candino, like its sister brands, Lotus, Calypso & Jaguar, makes timepieces for the general market, producing 2000 pieces per day. Very unluxury-like! Even so, the movements in Candino-branded timepieces, just like the finishing, are more advanced.
Concentrating on the quartz market may dampen Candino's status, but its quartz models are practical, reliable, and less demanding maintenance-wise.
Where to Buy Candino Watches
Candino does not sell directly from their website, but they have a vast point-of-sale reach. If there's no Candino retailer near you, visit Candino on Amazon.
You can find pre-owned Candino watches on eBay.
Candino Warranty Policy
Apart from Amazon's warranty description, there is no explicit mention of it on the manufacturer's website—unsurprising, given forum rumors surrounding Candino's warranty behavior.