Lotus is a Spanish watch brand is one of the five different watch brands of the Festina Group, a well-renowned watch brand headquartered in Barcelona. with more than three decades of history in manufacturing watches that appeal to a wide range of consumers.
Lotus Brand History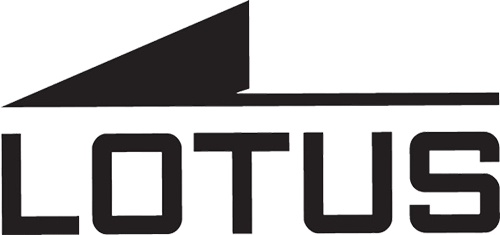 In 1980, Lotus released its first watch called the Lunar Phase, which was a bestseller. Then, five years later, it introduced to the watch market its chronograph watch collection, which suits the sporty, bold, and stylish consumers.
In the 90s, Lotus' commitment to innovation and style continues. In 1990, it launched the Super Chrono watch, which incorporates advanced technological features that embrace the world of sea and air navigation. In 1992, it started using titanium in its watches, giving the wider public access to a highly hypoallergenic material that used to belong exclusively to major brands. And, in 1995, it came out with Lotus 2gether, which is a collection of watches that combine two things that many women love — watches and jewelry; and Lotus Big, which became Lotus' own collection of large watches.
At the start of the new millennium, Lotus keeps on with its groundbreaking concepts and ideas. In 2003, it gave the world the Lotus Shiny collection, which became a bestseller in Spain with more than one million pieces sold. A year later, it began to extend its reach to nearby markets, including Germany, Italy, Czech Republic, and France. In 2005, it launched one of its most successful collections — the Lotus Code collection — which features a variety of attractive designs for both men and women.
The Lotus brand continues to grow through the years, coming out with more exclusively designed and styled watches throughout the 2000s.
In 2007, it gave us the Lady Cool collection, which consists of uniquely designed and finished watches for women. In 2008, it surprised the world with a global launch of the Lotus Silver brand, which offers women's jewelry in sterling silver. And, in 2012, it launched the Trendy collection to attract avant-garde and fashion-savvy women.


Lotus has also released watches to honor World Moto2 champion Marc Marquez. It introduced the Marc Marquez collection in 2011 and came out with a limited edition 2013 Lotus watches to remember Marc Marquez's triumphant run at the World Moto GP. It came out with a Marc Marquez Junior collection for kids too.
Lotus Watch Collections
Lotus offers a wide range of watches for both men and women.
For men
Minimalist
If you value simplicity and practicality, Lotus' Minimalist collection consists of several watches that offer minimalist design, and durable and long-lasting mechanism. Made with a stainless steel case material, it comes with straps made of leather or stainless steel, and watch face and dial colors in white, black, blue, green, and other colors.
Lotus Color
If you prefer a bit sporty and casual look, the Lotus Color collection offers various watch options that feature a chronograph function, and are made with a stainless steel case material and a rubber strap material in a variety of colors.
Smart Casual
If you need a watch that is perfect for almost all occasions, the Smart Casual collection is made up of analog watches encased in stainless steel and come with leather or stainless steel straps.
Chrono
If you have a bolder and more daring style, the Chrono collection features a mix of sportiness (with its chronograph function) and vintage (with its mesh band). It also offers watches that have IP rose dial and leather strap if you prefer a toned-down version.
Multifunction
If you want a combination of functionality, style, and durability, the Multifunction collection offers watches with stainless steel case material, and straps made of stainless steel or leather. It is available in different watch face colors and is water-resistant for up to 50 meters.
Junior
If you are into fun and colorful styles, the Junior collection provides a selection of watches that suit both the young and young-at-heart. Its watches have a multifunction mechanism and are made of stain steel case material, and leather or stainless steel straps that come in a variety of colors.
For women
Bliss
If sophistication and elegance are your priorities, the Bliss collection presents analog watches with stainless steel cases and straps. It is available in different colors, including silver, blue, black, and white.
Trendy
If you like to keep up with the latest in fashion, the Trendy collection offers a selection of analog and Chrono watches that come in circular and square faces in black, white, rose, and other colors, made of stainless steel and with leather or stainless steel straps.
Smart Casual
If you need a watch for casual use, the Smart Casual collection has an array of analog, stainless steel watches that feature leather or stainless straps in pink, black, gold, white, and other colors.
Junior
If you are looking for quirky and youthful watch designs, the Junior collection various analog watches with stainless steel cases, and leather or stainless steel straps that come in different colors and feature floral, butterfly, and other designs.
Others
Lotus also offers jewelry collections for both men and women.
Charming Lady
Moments
Mother's Love
Tree of Life
Mystic
Pure Essential
Trendy
It Girl
Pearls
Fantasy
Each one consists of jewelry pieces, including earrings, necklaces, bracelets, and rings, made of silver, and adorned with stones, pearls, and others, available in various cuts, designs, and sizes, perfect for the stylish and elegant woman.
Urban Man
Men Basic
Men In Black
Dark Style
Each collection features bracelets and necklaces made of stainless steel or leather, available in different cuts, sizes, designs, colors, and styles.
Urban Woman
Rainbow
Woman's Heart
Bliss
Pearls
Millennial
Ceramic
Each collection offers a wide range of jewelry pieces, including earrings, necklaces, bracelets, and rings, made of stainless steel, leather, or silver, featuring stones, pearls, pendants, and others, available in different cuts, designs, colors, and sizes.
Lotus Brand Reputation
Lotus is known for its modern, trendy, and contemporary style — traits that have helped its watch collections stand out from the rest through the years. From its conception in 1980, it has valued the importance of innovation and artistry, without compromising function, practicality, and quality.
Its timepieces, particularly the Super Chrono, the Lady Cool, and the Lotus Code speak for Lotus' no-fear mindset when it comes to creating groundbreaking watches that can be useful and fashionable at the same time.
Now entering its 40th year in the market, Lotus continues to work to deliver quality, stylish, and innovative watches for consumers of all ages and tastes, for special occasions, day, night, or daily use.
Is Lotus A Good Watch Brand?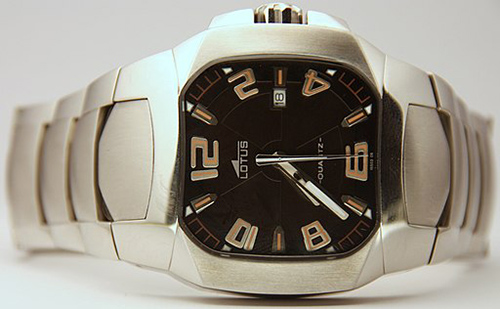 There are a variety of factors, such as a customer's preferences, the type of collection a watch belongs to, and the materials are used to make it play a critical role in customer feedback and reviews.
If you are drawn to a simple style, Lotus's aesthetic could be suitable for you. Its diverse collections of watches have no shortage of straightforward watch designs that can give you what you need in a quality timepiece. If you are a collector, Lotus' vintage collections could give you what you are looking for. Its watches from the 1990s are praised for their innovation and could be a valuable addition to your collection.
An often-highlighted characteristic of Lotus watches is their value for money. Its watches are made of stainless steel cases, featuring leather or stainless straps, with some even having quartz, chronographs, water-resistant features, and others, and yet are cheaper than many other brands that offer the same things in the market.
Although many Lotus buyers have expressed satisfaction with their purchases, there also have been some that were not so happy, mainly because of the watches looking better in pictures online than in real life.
As a Spanish watch brand, Lotus watches are commonplace there, donning the windows of almost every small jewelry or watch shop in Spain and can often be sighted at weddings or peeking out from the cuffs of business suits.
For many professionals, Lotus is an affordable everyday dress watch – similar to Festina (its parent company). However, on a global scale, Lotus is recognized and available in many countries but is up against some stiff competition in those categories.
To compared Lotus to other popular watch brands in a similar price range, we'd look at entry-level Seiko or Citizen watches, and both of these brands dominate on brand recognition, reputation, watchmaking history and innovation. Lotus' more sporty "color" collection and Chronos remind us of brands like Technomarine, Stuhrling or Invicta.
Lotus watches are generally more affordable, though some customers choose to go with the former brands for aesthetic, function, and overall worldwide brand recognition.
Where To Buy Lotus Watches?
If you want to treat yourself or are looking for a present for a loved one, Lotus has a good selection of affordable and stylish watches. You can go to the Lotus official website to see what products are available and learn about the different collections and item features.
As it is not possible to make a purchase directly through the website, you can use Lotus' official store locator to find stores where you can buy nearby.
You can also purchase online through Amazon or eBay.
Word of caution: Beware of sellers that sell fake or damaged Lotus brand watches. There are many fakes that float around online that copy the design and style to make them appear like an authentic and real Lotus watch. Also, if you buy a fake or from an unauthorized dealer, the warranty will not be applicable.
Where Are Lotus Made?
Lotus is a Festina Group brand that has headquarters located in Barcelona. Its watches are manufactured in a production center in Switzerland, a gold watch production center in Spain, and seven subsidiary centers in Benelux, Chile, Czech Republic, France, Germany, Italy, and Poland.
Lotus Warranty
Festina watches, including Lotus brand watches, are covered by a commercial warranty of two years. You can use the find a service center feature on Festina Group's official website to locate the nearest service center in your country. You can also contact Lotus by filling out the contact form on the official website or calling +34 934 867 500 to learn more about your product warranty, what is covered and what is not, and other inquiries.
Note: The Lotus official website offers free downloads of their manuals by simply inputting the model reference found on the back of your watch. The instructions are available in Spanish, English, French, Dutch, Italian, Russian, and Portuguese, and include steps on how to set the time and date, use the chronograph, and others. You might want to read through it first before thinking your watch needs to be repaired.