When it comes to watches, aside from the movement used, style, display, power source, and functionality, most serious watch aficionados and collectors also consider where the timepiece was manufactured. Swiss-made watches are a very popular choice.
Regardless of the brand, Swiss watches have an established reputation for exceptional quality. Switzerland has a long watchmaking history and the industry is highly regulated. There are strict regulations on using the Swiss-Made label. Because of this, most Swiss watch brands are also considered very expensive and the majority of luxury watch brands have their roots in Switzerland.
Many people associate Swiss watches with brands like Patek Philippe or Audemars Piguet that are reserved for the ultra-wealthy and celebrities. But if you wish to have a genuine Swiss watch without spending so much, then we've got great news for you. In this post, we will provide a list of Swiss watch brands that you can consider and won't break the bank. We've also provided a quick overview of each brand.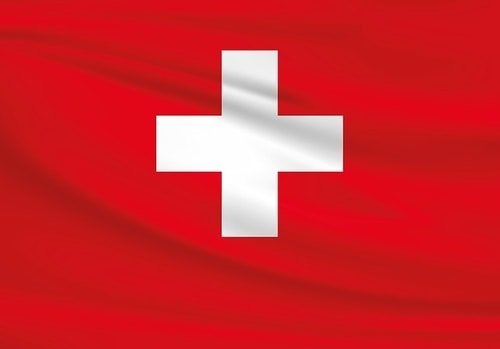 After getting an overview of the brands, to help you narrow your choices down, you might also want to check out our picks for the Best Swiss Watches Under $500.
Best Affordable Swiss Watch Brands
Hamilton

Originally an American watch brand that started in Pennsylvania, Hamilton went through various transitions as a company until it finally became part of the Swatch Group. With such conglomerate as its back-up, Hamilton is now officially a Swiss brand with its headquarters in Bienne, Switzerland, and its timepieces equipped with Swiss ETA automatic movements.
Belonging in the Swatch Group, Hamilton is considered at the lower end since it is only a mid-priced brand, especially when compared to other Swiss brands in the Group such as Longines, Omega, and Glashutte Original.
Despite this, Hamilton is very well accepted and regarded by watch aficionados considering their premium quality even at very affordable price points. Its classic look inspired by the 1920s, 30s, and 40s is also well-liked. Yet, Hamilton has also quite recently explored sporty and modern designs to offer a wider range of choices for its consumers.
More so, we have prepared a detailed review focusing on Hamilton.
If you want to see the Best Hamilton Watches for Men and Women.
Victorinox

Some of you might have been surprised seeing this brand here, and it's pretty understandable why.
When Karl Elsener started the brand in 1884 at Schwyz, Switzerland, its primary product were knives being sold to the Swiss Army. However, in 1908, another brand – Wenger (which we will also discuss later on) also started providing knives to the Army. This new market then resulted in healthy competition between the two brands.
Until, in 2005, Victorinox acquired its competitor, Wenger. With such company development, Victorinox also explored the business of manufacturing other types of products including watches, travel gears, fragrances, and household and professional knives.
In particular, its watch production began in the US and was branded as the "Swiss Army". At present, however, the majority of its timepieces are already being manufactured in Switzerland (according to the brand's website). More so, Victorinox assures its customers that its watches, along with all its other products, meet the highest manufacturing standards. And although the brand doesn't really specialize in timepieces, Victorinox receives appreciation and positive feedbacks from different watch enthusiasts.
Continue reading more about the brand in our Victorinox brand review here.
Glycine

Moving forward, let's talk about Glycine – the Swiss brand that's quite popular especially among aviators.
Glycine actually started in Bienne, Switzerland back in 1914. At first, it focused on producing ladies' watches then it explored self-winding watches by 1930. This first brought some popularity to the brand, especially in America and England. However, it was not until 1953 when the brand released Airman that Glycine received fame from a wider market. Airman quickly appealed particularly to pilots, jet setters, and usual air travelers.
Since its big break with the Airman, the brand just kept improving its products and developed more collections that are reliable, accurate, and tough. It is considered a good investment by watch collectors and even among travel enthusiasts.
If you want to know more about Glycine, read our separate review about the brand here.
Movado

The brand started as LAI Ditescheim & Freres SA back in 1881 and was finally renamed in 1983 when it was purchased by an American company. Despite this, Movado timepieces are still genuinely Swiss-made with its manufacturing facilities in Switzerland. The company's headquarters, on the other hand, is in New Jersey.
Similar to other brands on this list, Movado may not be considered high-end but its products are made with top-notch quality and its unique design starting from its logo has appealed to a wide range of watch enthusiasts and collectors.
Know more about Movado in this brand review we've written for you.
After that, if you're thinking which Movado timepiece to purchase, the Movado Museum Watch is perhaps one of its most popular pieces since it was launched in 1947. It was so notable that it was included in the Museum of Modern Art in New York, hence the name. Know more about this iconic watch directly from this link.
If you want to see other great choices for Movado, here are the 15 Best for Men and 12 Best for Women.
Tissot

Another Swiss brand under The Swatch Group, Tissot. The company started in Le Locle, Switzerland then it quickly widened its market when its products reached the US in its first year, then Russia five years later. Yet, the company has managed to keep its headquarters still in Le Locle, Switzerland. Even the parts and assembly of the watches are sourced and done in Switzerland, making all Tissot timepieces fully Swiss-made.
Being a Swiss brand originally, Tissot has just improved and expanded as a watch brand, continually gaining respect and admiration in the watch industry. In fact, its acquisition by The Swatch Group is mutually advantageous. Tissot was able to reach more markets and launch new innovative designs. At the same time, for The Swatch Group, the inclusion of Tissot brought more consumers and increased popularity to the conglomerate.
In fact, because of Tissot's wide market reach and a great reputation, cheaper versions, or basically, knockoffs are being produced and marketed from China or somewhere in Asia. To know more about this and other details about Tissot, just go directly to our dedicated brand review here.
More so, if you're interested in having your own original Tissot timepiece, we have compiled the Best Tissot Men's and Best Women's Tissot timepieces.
Mondaine

Another Swiss brand that has been in the industry for decades. But it is not just an ordinary Swiss brand that you would just pass by without any consideration. Rather, Mondaine is an established Swiss brand known for its accuracy and railway-inspired designs.
Aside from the railway-designed timepieces marked by the red second hand, Mondaine first gained popularity as the brand that introduced the first LCD watch.
Despite the popularity and even after acquiring Luminox, Mondaine kept the price range of its timepieces suitable for "every man". Hence why it is listed here.
Read our full brand review on Mondaine here.
Alpina

Swiss watch brands are known for their accuracy and high quality. What sets each one apart next is the remarkable design. However, Alpina promises more than these. Another vital aspect of all its timepieces is its durability.
Alpina watches stand out because of their tough sports, divers, and pilot watches. Yet, what enthusiasts love more about this brand is that Alpina watches don't even look as such. They're not bulky nor heavy as those other durable watches. Rather, they are also stylish and classy. You can wear them even in casual or business formal events. Alpina watches' elegant look could even pass as luxury timepieces. Alpina also makes its "Horological Smartwatch" (pictured above) with is one of the top swiss-made hybrid smartwatches.
Read more about what we have to say on Alpina here.
Rado

The next brand on the list is considered one of the biggest Swiss watchmakers, Rado. It started quite early in Lengnau, Switzerland – back in 1917, to be exact. However, it was still named as Schlup & Co. back then and was just renamed as Rado by 1950.
As a watch brand, Rado is known for being innovative – using new and unique materials and applying advanced technology – in its watchmaking processes. In fact, one of its most distinguished products are watches equipped with ceramic bracelets. Such unique material gives the watch a different kind of glow and is also comfortable for the wearer.
To know more about this brand, read our full review on Rado here.
You may also want to visit these links to see Rado's Best watches for men and top Rado women's watches.
Wenger

Wenger wasn't originally a watch brand when it was founded in 1893. It was first a cutlery house started by Paul Boechat & Cie. Among its first customers is the Swiss Army who ordered some knives from them.
It was only in 1988 when Wenger explored the production of watches. Yet, it was not until 2013 when the brand was able to concentrate on watches and travel gears as its primary products. This happened with the help of Victorinox, its rival brand in Swiss Army knife production, acquired Wenger in 2005 and fused Wenger's knife designs with its own.
Although Wenger is quite a young Swiss brand in terms of watchmaking, its timepieces are well-received and praised for their toughness and precision. The brand also has gone to produce different types of watches – from sports, to casual, and down to formal watches. This gives you a wide variety to choose from.
You can read more about Wenger as a watch brand in our review here.
More so, if you are curious, we compared Wenger with Victorinox here.
Raymond Weil

Raymond Weil is a namesake brand being run by the family that has been passed on to generations. From its establishment in 1976, it is now being managed by the third generation.
With the transfer of ownership and management of the company within the family, the values and heritage to which the brand started were maintained while also applying some technical advancements in its processes. Regardless, the brand still adheres to the original inspiration and craftsmanship to which Raymond built the company.
Among its primary values are consumer satisfaction and commitment to premium quality. It has also infused the latest technological innovations in its meticulous craftsmanship. Even its design and style are aesthetically pleasing, giving attention to even the tiniest details.
However, we can't say that watch enthusiasts are unanimous in praising the brand. There are some, just a minority, that consider Raymond Weil as a "Department Store brand".
Despite this, the brand is well-acclaimed primarily because of its build quality and style.
Know more about Raymond Weil by reading our detailed review on the brand here.
Swatch

Another huge Swiss brand that we need to discuss is, of course, Swatch. As you may have thought, it is also one of the subsidiaries of the well-known watch conglomerate, The Swatch Group.
For some, it may be surprising to realize that Swatch is actually Swiss-made because its products are pretty affordable to a wide range of the market. But, it is indeed a fact that the brand's headquarters is located in Biel, Switzerland. Its founder, Nicolas Hayek, is also a full-fledged Swiss watchmaker.
Another aspect of why Swatch is quite distinctive as a Swiss brand is its style. While most other Swiss brands (especially those listed here), usually offer dress, formal, or sports watches, Swatch decided to cater to the side of the market that prefers casual, creative styles. Which is why most Swatch watches come with plastic or silicone bands.
As such, instead of being compared to other Swiss brands, Swatch's competitors are actually Timex, Casio, and Fossil. Despite this, Swatch is well-respected in the watch industry and has a reputation for producing good-quality watches equipped with accurate quartz movement.
However, because of the brand's choice of materials, watch collectors easily dismiss Swatch watches. Is it worth buying? We suggest that you continue reading our full review of the Swatch brand here to help you decide.
Oris

Another large Swiss watch brand is Oris. It was started back in 1904 by Paul Cattin and Georges Christian in the town of Holstein. Over the years, the company grew and its timepieces have reached various countries around the globe. Despite this growth, the company kept its headquarters in Holstein and all its products are still being fully manufactured in Switzerland.
Oris is particularly remarkable for being one of the brands that particularly focused on mechanical watches. More so, their timepieces have a distinct red rotor design.
Although Oris is considered an affordable luxury brand, the company commits to using only the finest materials and adheres to the highest manufacturing standards. More so, Oris watches are primarily categorized into four – Diving, Culture, Aviation, and Motor Sport. Read more about this in our Oris Watch Review here.
Mido

Came from the Spanish phrase Yo mido, which means I measure, Mido was established in Biel, Switzerland by George G. Schaeren back in 1918. Among its first products are men's watches bearing art deco style and ladies' watches featuring color-enameled cases and modern straps. Later on, the company learned to design its watches as inspired by the radiator grills of various automotive brands.
Next to this, Mido has also launched other remarkable timepieces such as a central-read chronograph, a model with a one-piece case design, another that uses all-natural cork, and one that can show the local time of any city that you may reach. Among all these innovations, Mido is particularly recognized for being one of the top manufacturers of certified chronometers. In fact, in 2013, it was ranked as fourth in the Swiss watch industry in terms of the number of chronometers produced.
Mido is now based in Le Locle, Switzerland and is one of the subsidiaries of The Swatch Group. The brand name is not very popular to many, which is why it is also considered underrated. Yet in forums such as this one, watch enthusiasts agree that Mido timepieces are of premium quality and having one sure offer great value for money.
Certina

This one may be less known compared to the other brands on the list. Yet, it is, at least, more recognized in the European region than in the United States. Unknown to many, Certina is actually a watch brand under the Swatch Group as well. And the reason why the brand is not as popular as the others in the group is that Certina, as a company, doesn't particularly prioritize marketing. Rather, it opts to be involved more in the actual scenes such as motor racing.
Despite the lack of marketing, Certina makes sure that its watches are of excellent quality, paying particular attention to precision and durability. Certina truly lives up to its Swiss-made label.
Visit our detailed review here to know more about Certina. We assure you that it's worth considering.
Frederique Constant

Although last on this list, Frederique Constant receives only great reviews and feedbacks from watch collectors and enthusiasts. They affirm that the brand's timepieces are made with exceptional quality, which makes it a worthy investment.
Frederique Constant is relatively a young watch brand in the world of Swiss watches. It started only in 1988 yet it quickly grew and expanded its market across the globe. Another significant leap for the brand was when it became part of The Citizen Holding Group in 2016. This business move helped the brand reached a farther and wider market.
Know more about Frederique Constant and its featured collections on our detailed review here.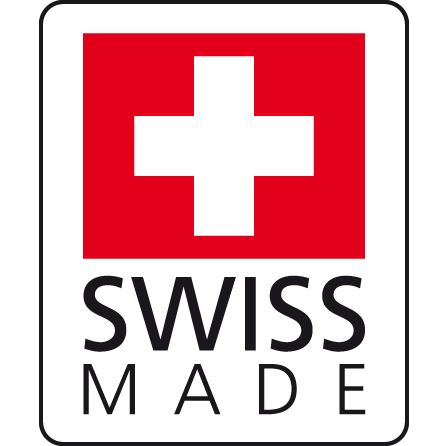 Well, that concludes our list of affordable Swiss watch brands. With so many quality Swiss brands, it's hard to come up with a definitive list but we hope that this list helps narrow down your choices. As the list shows, you can actually own a reliable, accurate and premium-quality Swiss watch without being too luxurious.
It's also a great reminder that you don't have to settle for knockoffs to have a good-looking watch. From the brands we listed, you can be assured that you have a genuine Swiss-made timepiece that doesn't compromise build quality, style nor accuracy. Timepieces from these brands are also great value for money. Happy watch shopping!