G-Shock and Suunto are both known for their rugged design and robust build quality. You can also find G-Shock and Suunto watches with a tactical design. Comparisons between the two are inevitable and quite interesting. At a glance, we can say that G-Shock tends to have a more rugged and gritty design. G-Shock watches are also known for their wide range of watches with prices ranging from very affordable to and extreme durability to handle the roughest conditions.
On the other hand, Suunto watches are best known for its advanced features and technologies as it is one of the premier brand names in the smartwatch arena and highly regarded among serious athletes and outdoor adventurers. Because of Suunto's high-tech features, the average price point tends to be more expensive than G-Shock watches. In this article, we will be comparing the best that G-Shock has to offer with Suunto's finest. We will be taking a couple of models from specific categories and see which of these two brands have the edge.
Suunto Watch Overview



Suunto might sound like a relatively new brand to most, but the company has been around since 1936. You can be forgiven for not knowing this as the Finnish company was initially a manufacturer of liquid-filled compasses. Suunto was founded by an engineer and outdoor enthusiast, Tuomas Vohlonen. Suunto actually revolutionized the compass with its liquid-filled design. This variation provided a higher level of precision, significantly better readings, and a steadier needle. Today, Suunto is one of the leading manufacturers of sport and fitness watches with its advanced build and features.
Suunto watches are packed with features and functionalities that will greatly benefit those who love participating in outdoor activities such as hiking, camping, and hunting. Each Suunto watch model is equipped with GPS navigation as well as an accelerometer, altimeter, barometer, and a built-in compass.
Suunto has also advanced their online community services with the Movescount network. This allows all Suunto wearers to record and upload their progress and achievements to challenge other users. Overall, Suunto is definitely one of the most trusted names when it comes to outdoor and sports watches today. It would be quite interesting to see how it fairs against G-Shock watches as both occupy the same playing field but approaches the game in a vastly different manner.
G-Shock Brand Overview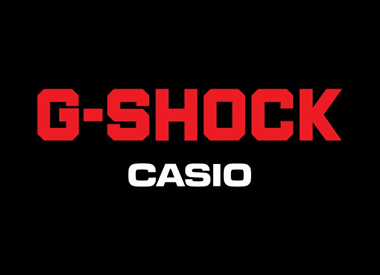 Casio's G-Shock watch line is best known for its extreme durability. Each G-Shock model is designed to withstand immense shock or impacts, which makes this watch line quite popular with outdoor enthusiasts, thrill-seekers, and extreme sports fans. G-Shock's reputation in this field has been proven time and time again to the point that this watch brand is synonymous with toughness. Another facet that makes G-Shock as popular as it is today is its price range that covers budget-friendly and high-end models and everything in between.
G-Shock debuted in 1983 but was in development since 1981. Casio wanted to provide the market with a durable timepiece with a focus on functionality while also being affordable. They definitely achieved that with the G-Shock. One of the most notable elements that G-Shock is its signature 'Triple 10' design which connotates its ability to withstand a fall from up to 10-feet, its 10 ATM water resistance rating, and 10-year battery life. These are all pretty impressive claims that G-Shock watches manage to meet each and every single time.
If you grew up during the 90s then you know first-hand the explosion in popularity of G-Shock as this was the decade that this watch brand truly broke through the proverbial glass ceiling. G-Shock revolutionized the market with its modern and tank-like design, a far cry from the traditional timepiece look. This innovative and bold design made G-Shock extremely popular to the younger generation, an advantage that it still holds to this day.
G-Shock watches are typically large and cumbersome, making it a watch that appeals mostly to men. However, G-Shock saw the untapped potential of a broader customer base so they unveiled the sleeker, but equally tough Baby-G series. The Baby-G collection's smaller frame was suitable for women and those with smaller hands. To this day, G-Shock is still pushing the envelope and is constantly evolving their design. At the moment, it is the G-Steel series that is considered as G-Shock's cream of the crop series with its premium-grade material, build, and features.
G-Shock vs. Suunto Watch Comparisons
Outdoor Watches
G-Shock Rangeman GW-9400BJ-1JF
While "sleek" is the last thing you would think about when it comes to describing G-Shock watches, one cannot deny that it is what's inside that makes this rugged watch line special. The G-Shock Rangeman incorporates a Japanese automatic movement to provide this timepiece with excellent precision. As this is G-Shock's main entry into the outdoor watch market, they equipped this magnificent wristwear with the Triple Sensor design. This means that wearers will have a built-in compass, altimeter/barometer, and thermometer at their disposal.
Other notable aspects about the Rangeman GW-9400BJ-1JF includes a robust build that utilizes stainless-steel and resin material with a carbon fiber band. The GW-9400BJ-1JF's size is on the large side, as with most G-Shock models with a 54mm diameter round case. The Rangeman also comes with a 200-meter water resistance which makes it suitable for most recreational water activities such as swimming and snorkeling. We do advise you to refrain from wearing this watch for scuba diving.
To round off the Rangeman's outdoor capabilities, the GW-9400BJ-1JF is not only shock and water-resistant, it also has a solid level of heat resistance. As an outdoor watch, this is definitely one of the best – and it even uses automatic movement rather than the standard quartz movement.
Suunto Traverse Alpha
Suunto watches shine the brightest when it comes to their outdoor capabilities, case in point the Suunto Traverse Alpha. You can easily determine what the main focus of this digital timepiece is supposed to be from its name. What's more impressive is despite its smartwatch design, its toughness is pretty much on par with that of a G-Shock watch. The Traverse Alpha features a full stainless-steel build with its case and threaded bezel. The round case measures 50mm in diameter, so it is relatively larger than your typical timepiece. It balances out the weight by using a water-repellent nylon strap which is as durable as it is flexible.
The premium-grade build doesn't stop there though as it also features a scratch-resistant sapphire crystal glass window which has an anti-glare finish as well. The Suunto Traverse Alpha is certainly impressive, and we haven't even touched upon its features yet. As this is a Suunto timepiece, you can expect it to have a highly reliable GPS feature. The GPS also comes with automatic shot detection as well as a location-based moon phase calendar. While an excellent watch for hiking and camping, the Traverse Alpha's features will give hunters a significant advantage. Its low-key design and top-tier navigation capabilities will help hunters maintain the edge.
Fitness Tracker Watches
G-Shock Power Trainer GBD800UC-3
The G-Shock Power Trainer series features several elements that will make this a highly valuable piece of equipment for athletes and gym rats. This is G-Shock's entry into the fitness watch market that is currently dominated by brands such as Garmin and Suunto. Fortunately, the G-Shock Power Trainer did not experience a 'fish out of water' scenario and is, in fact, a solid entry into this market. The Power Trainer GBD800UC-3 features a 49.5mm diameter resin case. It has a green-tone finish with the dial complementing it with its black color tone.
Besides the affordable price tag and impeccable durability, the GBD800UC-3 model also takes advantage of its Bluetooth connectivity to further enhance performance. You can connect the Power Trainer to your smartphone (compatible with both Android and iOS) and use it in conjunction with the G-Shock Connected app. This will open up a slew of features such as a 3-axis accelerometer, multi-timer, a 200-lap recorder, calorie counter, and many more. You can fully plan and develop your workout routine with the Power Trainer and as an added bonus, it has the G-Shock signature level of toughness.
Suunto 3 Fitness Tracker Sports Watch
Suunto is one of the innovators in this watch category so it is not surprising to see that they have the best fitness tracker watches today. Equipped with some of the most advanced features and technologies, the Suunto 3 offers convenience and efficiency to gym rats and athletes. First off, this has Bluetooth capabilities which means it can connect to your smartphone. Once connected, you can utilize the Suunto app to bring out the full potential of this watch.
Not only does it have the standard fitness tracking features such as an accelerometer and calorie counter, but the Suunto 3 can also keep track of your sleep quality and even the weather. The Suunto app also has a stress tracker and can adapt to your particular needs to help you plan out a personalized exercise routine. Comfort is another aspect where the Suunto 3 excels at thanks to its use of a microfiber strap that has moisture-wicking properties. Suunto 3 checks all the boxes of what you need and want in a sports and fitness tracking timepiece.
Conclusion: G-Shock vs. Suunto – Which is Better?
In terms of features for serious athletes and outdoor adventurers, we would definitely give the crown to Suunto. It is by far one of the most advanced smartwatches in the outdoor market today along with Garmin and is quite stylish as well with its minimalistic modern aesthetics. That said, it still cannot hold a candle to what G-Shock delivers in terms of durability. G-Shock is still the best option if you plan on intense physical activities or situations where your watch will get abused. G-shock is still a top pick for police, firefighters and first responders.
If you want a reliable and fantastic fitness tracking smartwatch and something that you can bring on camping trips, there are several Suunto watches that fit that bill.