If you've been shopping for a new smartwatch in the budget category, you might have come across the brand Letsfit. Their cheap smartwatches look the real deal, but are they worth the money?
I decided to buy one and test it out. In the article, you'll find my full Letsfit smartwatch review after wearing it for a week.

Overall Verdict 
If you're looking for a cheap smartwatch that tells the time, alerts you about important phone notifications, and keeps track of your daily steps and calories, the Letsfit ID205L can do just that. What's more, it is comfortable to wear and has an outstanding battery life compared to the leading brands in the market.
However, beyond these basic features, the watch can't do much else. There's no GPS for tracking your running or cycling routes, no NFC for making contactless payments, and no third-party apps. You can't send or receive messages from the watch, media controls are limited, and the companion app doesn't integrate with any other fitness apps.
If you want to get the most out of having a smartwatch, I'd recommend spending a little more on the Amazfit Bip which offers a better user experience and has an excellent companion app without costing too much.
| | |
| --- | --- |
| PROS | CONS |
| ✅ Feels light on your wrist | ❌ Limited feature set |
| ✅ Superb battery life that barely reduced over a week of usage | ❌ Cannot install third-party apps such as Spotify, Google Maps, etc |
| ✅ User interface is straightforward to navigate | ❌ Limited to the 4 pre-installed watch faces |
| ✅ Very affordable | ❌ Cannot show notifications from apps other than the 10 main apps |
| | ❌ Cannot control media whilst working out |
Letsfit Smartwatch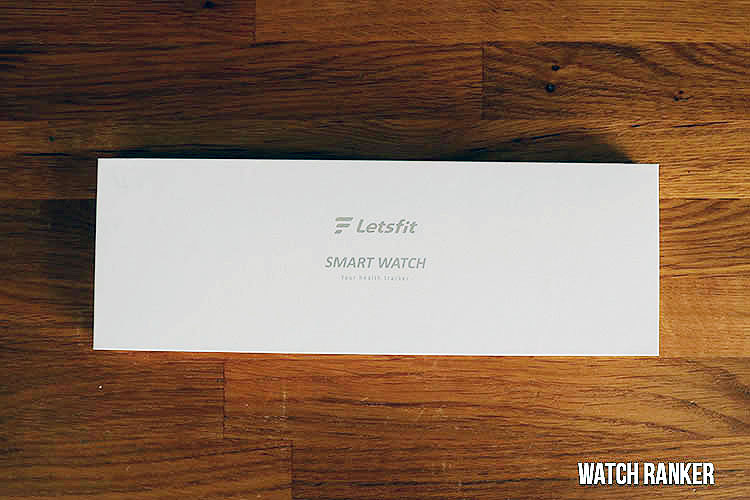 Letsfit is a budget fitness brand selling wearables, headphones, and fitness accessories in the US and the UK. Their smartwatches use a proprietary operating system that focuses on the basic features at an affordable price tag.
What's In The Box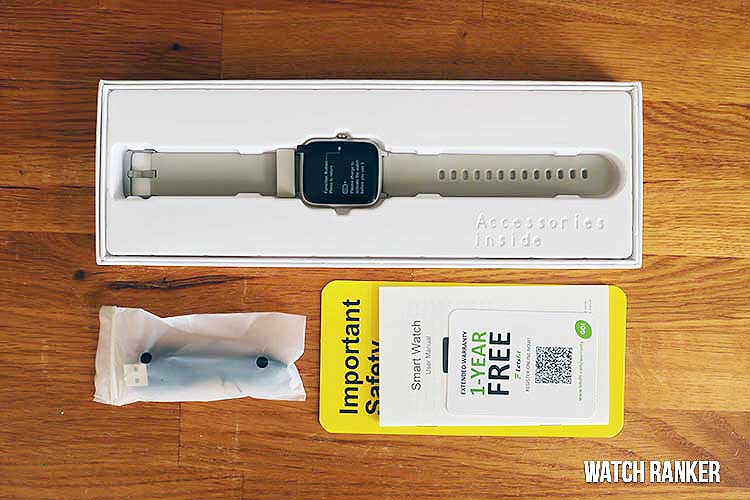 The Letsfit watch comes in a very basic white box with the logo on the front. It doesn't look very premium and makes the watch feel very cheap.
Inside, there's the instruction manual and the magnetic clip-on charger. Keep in mind that there is no power adaptor so you'll need to ensure you have a spare one or invest in a new one.
Design & Build Quality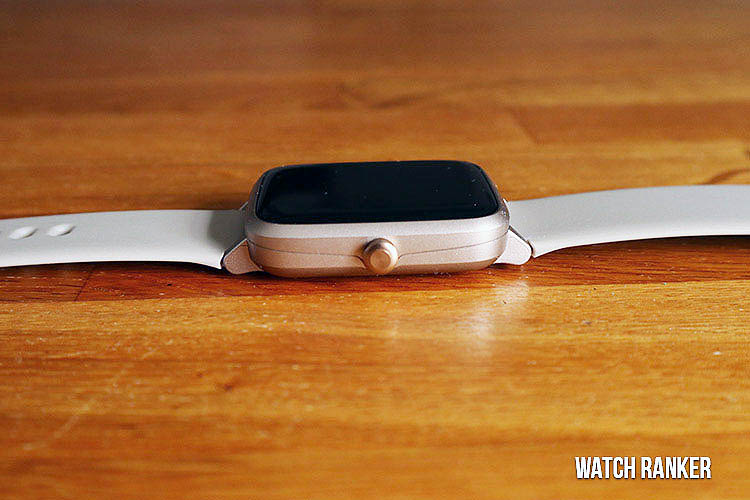 The watch has a plastic casing which keeps it very lightweight weighing 34 grams. I opted for the grey variant, but it's also available in black, pink, green, dark green, and purple, so there's bound to be one that suits you.
The strap is made from rubber silicone so it's very comfortable to wear and would be suitable for use during exercise and workouts. If you want to change the strap, it can be easily removed via the quick release pins.
It has a 1.3" TFT LCD screen with three brightness settings for use on all occasions. Unfortunately, the brightness doesn't adjust automatically so you'll need to head into the settings menu each time you want to change it.
On the side is a single circular button that works as a back button or will take you to the home screen with a long press. Whilst there is no crown dial, the simple interface doesn't require it.
Features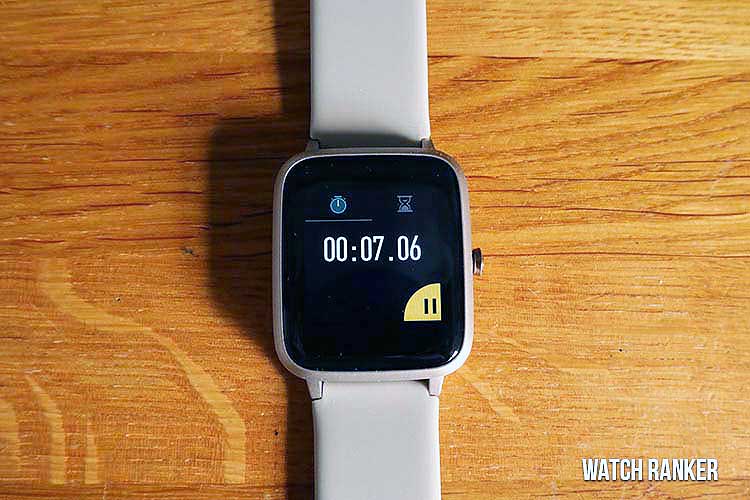 The Letsfit watch connects to your phone using the VeryFitPro app. I would recommend checking through all of the features when you first receive the watch as many are turned off by default.
The watch has a very basic set of features that's in line with other watches at this price point. I found most features to be easily accessible within a few swipes of the home screen either through the main menu or quick settings menu.
These features include notification mirroring (select apps only), tracking your daily health and fitness goals, tracking your workouts, media controls, and measuring your heart rate.
A couple of other minor features that you might find useful from time to time are the alarm, timer, and find my phone feature. There is a 'relax' mode which talks you through breathing exercises for 1 or 2 minutes although this is very basic.
Watch Faces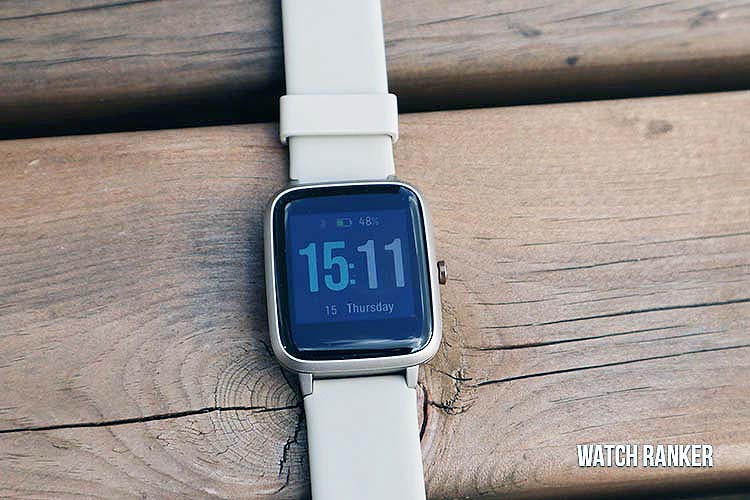 One of the major limitations to this watch are the watch faces. It only ships with four pre-installed watch faces and it's not possible to add any others. I found the default watch face to be the only one that I liked.
Unfortunately, the home screen does not display anything other than the date and time. I would have liked to see some widgets to show your step count or calorie goals as many other watches have.
Notifications
In terms of notification mirroring, the watch only supports 10 major messaging and social media apps. These are calendar, email, SMS, Facebook, Twitter, Whatsapp, LinkedIn, Instagram, Facebook Messenger, and Gmail.
I found the watch to be very timely in sending through notifications. You can set it to do not disturb between certain hours which is ideal to ensure you're not disturbed at night, there's also a do not disturb option in the quick settings menu.
When you receive a notification, you can dismiss it immediately or look through a feed of recent notifications. Although dismissing it on your watch doesn't dismiss it from your phone.
Health & Fitness Tracking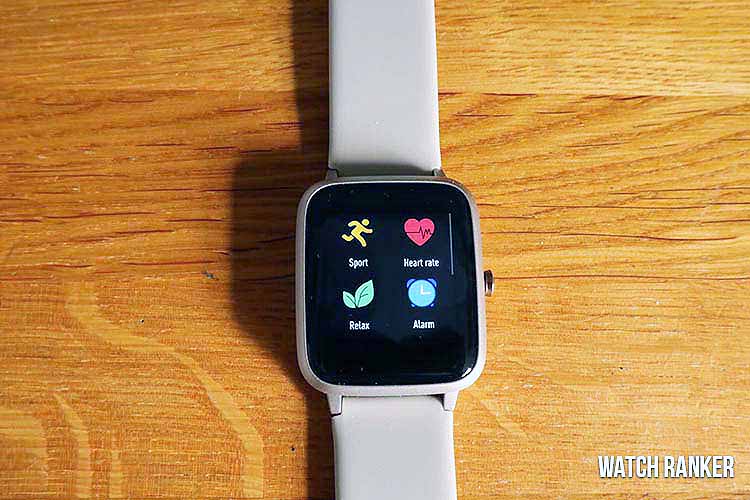 Health Tracking
One of my favorite uses for the Letsfit smartwatch is tracking daily health goals. The three main goals that it tracks are steps, calories, and distance. Your progress can be found by swiping up from the home screen where you'll see a graph of progress towards each one for the day and a weekly summary.
Unfortunately, there's not much customization about the statistics shown on the watch so you'll need to use the companion app if you want to see a more detailed view. Unfortunately, there's no integration with Google Fit, Strava, or any other fitness apps.
As there is no GPS on the watch, the distance traveled is an estimate based on the sensors in the watch so keep this in mind.
The watch does have a heart rate monitor which can be started manually or programmed to track your heart rate throughout the day. I wasn't too confident at the reliability of this monitor but it's useful as a relative guide.
Fitness Tracking
As for tracking your workouts, Letsfit can track 7 different pre-loaded sports, these include running, walking, cycling, climbing, treadmill, spinning, and yoga. However, the watch measures the same things (steps, distance, and calories) for each activity so it doesn't make much difference which one you choose.
One frustration is that you can't use any other watch features whilst tracking a workout, this includes the media controls which are essential for me whilst running or cycling.
Smartphone App
The watch uses the VeryFitPro app to connect to your smartphone, this is available for both Android and iPhone. Using this app you can change the settings of the watch and see fitness tracking reported by the watch.
The app isn't the best to navigate and often the English is poorly translated, however, it did manage to maintain the connecting to the phone and report back effectively.
I would have liked to see integration with other fitness apps such as Strava or Google Fit to share your daily steps and workouts.
Battery Life
The watch is powered by a 210mAh capacity battery. This might seem small compared to the leading smartwatches such as the Galaxy Watch 3 which has 340mAh. However, the battery performance is outstanding due to a low-powered processor.
The battery life would easily exceed the manufacturer's stated 10 days. I was wearing it for a whole week with the screen on full brightness and it still had over half the battery remaining.
Verdict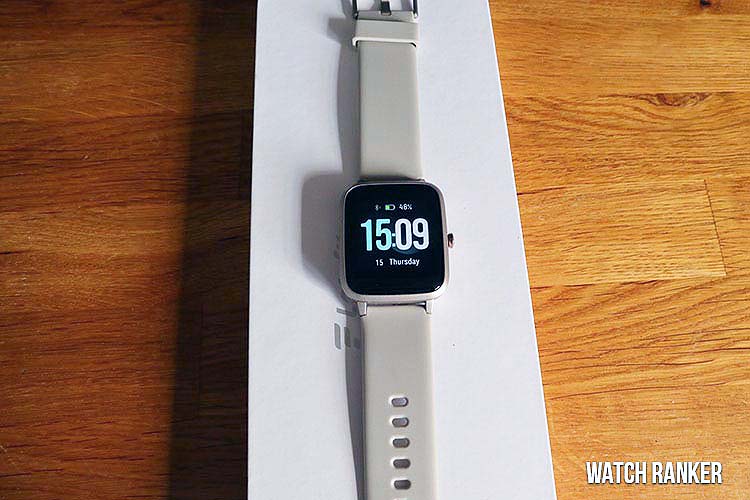 The Letsfit smartwatch is a very cheap watch and this is reflected in its capabilities.
In favor of the watch, it was very comfortable to wear due to being such a lightweight plastic build and has very good battery life. If you're looking for something simple that tracks your daily step goals, mirrors message notifications, and tells the time, then the Letsfit might be ideal.
However,  when it comes to smart features, the watch is very basic. There's no GPS, no NFC for contactless payments, you can't install third-party apps, and you can't interact with notifications.
I was also disappointed by the limited number of watch faces and only a select handful of apps are supported for notification mirroring.
If you want to make the most of having a smartwatch, I'd recommend looking at the Amazfit Bip which is the cheapest Amazfit smartwatch.
This has GPS, more customization of the watch faces, and a significantly better companion app.
Our Take On Low-Budget Smartwatches
Disclaimer – We did not disassemble the watches so we're not able to conclude with absolute certainty that they are identical.
However, for all practical purposes, after wearing and testing these smartwatches for over a month, we are not able to find any significant differences between these four models.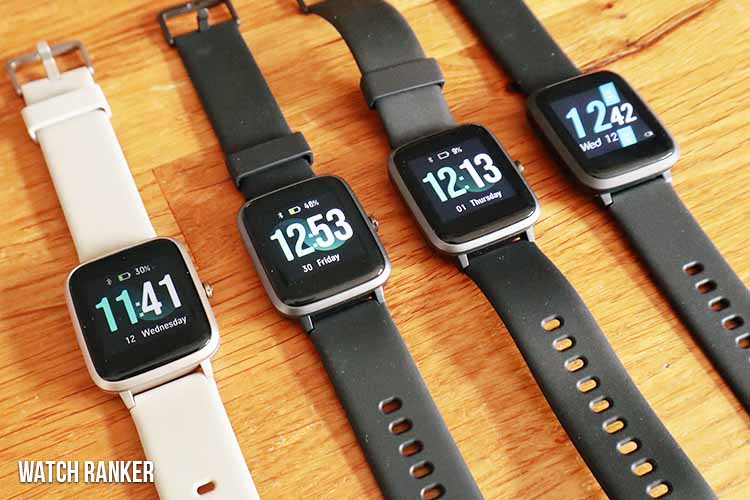 The only noticeable difference we can see between the LetsFit, Blackview, Willful  and Aikela Smartwatches is the branding and packaging of each model, the style of the button on the side, and a few minor differences in the user interface.
Because of our findings, if you decide to buy one of these – we'd recommend you buy whichever model is the cheapest.
For your convenience, we've listed the current Amazon prices of these watches below.

More details about the watch, main features, links to other articles on the site where appropriate