Orient and Invicta maybe two different watch brands from opposite sides of the world, but they are equally well-known in the watch industry. Both also have a wealth of timepiece selection in their catalog that is within the mid-range price bracket. There are also several other notable differences with the two, which should help you determine which brand is best suited for your style and preference. Well, let us begin our analysis and comparison between Orient and Invicta and determine which of the two offers the better timepiece.
History of Orient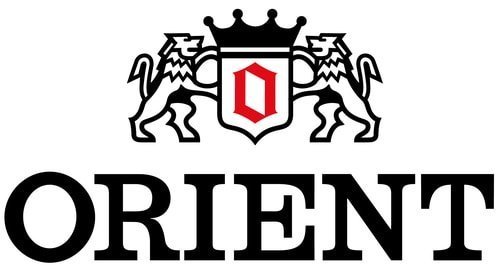 Orient is a Japanese watch company that has been in the business since 1901. Originally called the Yoshida Watch Shop, taken from the founder, Shogoro Yoshida, Orient began with selling pocket watches. A decade later, the company was renamed into the Toyo Tokei Manufacturing.
The name wasn't the only change the company went through as they also included wristwatches in their catalog of products and also began developing their clocks, as well. It did take until the early 1930s when Orient began developing wristwatches in-house. Up until this point, all their wristwatches were from third-party manufacturers.
Unfortunately, Orient was among the hundreds of companies that fell during the Japanese economic collapse that transpired after the second World War. By 1949, Orient closed is doors. This was but a temporary setback, though, as a year later they reappeared once again, this time known as the Tama Keiki Company. A year after, they renamed their company into its current moniker, the Orient Watch Company.
Over the years, Orient rebuilt its reputation as one of the most trusted Japanese watchmaker companies in the industry. It was a steady climb for the next couple of decades until the advent of quartz watches in the 70s, which Orient took advantage of. Orient also built a reputation as one of the premier manufacturers of dive watches.
By the early 2000s, Orient was taken under the wings of the Seiko Watch Group, and by the end of the decade, they were bought by Seiko completely. To this day, Orient has maintained its signature quality and is one of the most sought-after brands by swimmers and divers.
History of Invicta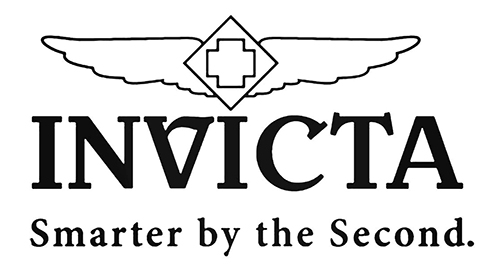 Invicta is one of the oldest watch brands that are still around today. The company began its journey back in 1837 and has always been known for crafting timepieces with an emphasis on a more budget-friendly price tag. That is not to say that Invicta skimps on its quality, the brand is well-known for offering a broad selection of watch styles for any occasion.
Invicta maintained a pretty good reputation in the watch industry. They did suffer a considerable blow during the quartz watch revolution of the 70s, though, as their Eastern counterpart quickly overtook most other Western watch brands during this decade.
This period was considered a rough patch in Invicta's history, but they did manage to find their footing in the market once again by the 90s. They did this by focusing on providing an excellent array of watch designs at a relatively reasonable price. Invicta has since earned one of the top spots within the mid-range watch arena, which they still hold to this day.
Nowadays, Invicta has built a solid reputation with their openness to try out new watch designs. You could say that the Invicta brand is akin to flowing water in that they continuously adapt to the ever-changing landscape of the watch industry, a respectable characteristic in any form of business.
Dive Watches – Orient Nami vs. Invicta 8928OB Pro Diver
Orient Nami Watch
Read Amazon Reviews | See on eBay
Orient's flagship dive watch is undoubtedly their Mako series. A well-deserved spot, to say the least, as the Orient Mako provides a complete dive watch experience at a relatively reasonable price. Their successful Mako watch line is also the reason why I was quite surprised to learn about their new Nami watch series.
The Orient Nami certainly earns its spot as one of the premier dive watches in Orient's arsenal. It pretty much hits all the correct beats with its 660-feet water resistance rating, which makes it suitable for most water sports, except for scuba diving.
The mineral crystal glass window gives it the necessary durability for outdoor use. Within the Orient Nami watch is a Japanese automatic movement mechanism that provides it with excellent precision in regards to time-keeping.
This new Orient dive watch also features a unidirectional bezel that is beautifully integrated into its 46mm stainless steel case. The Orient Nami is also available in four variations, each with its unique charm. Overall, the Orient Nami is an excellent addition to Orient's dive watch catalog and a nice alternative to their Mako line.
Invicta 8928OB Pro Diver
Read Amazon Reviews | See on InvictaStores.com
One thing that the Invicta 8928OB Pro Diver has going for it is its incredibly low price tag. We are talking about entry-level price with a solidly built dive watch here. The striking design gives it that luxury charm appeal, while the construction itself is nothing to balk at, as well.
With a water resistance of up to 656-feet, the Invicta Pro Diver is a serious entry into this market as it is more than enough to handle most water-based activities. The almost luxury-style design also helps separate it from the traditional dive watch aesthetics.
Inside the Pro Diver is the Seiko NH35A 24-jewel caliber automatic movement that helps keep it accurate at all times. No, Invicta does not manufacture their wristwatches in-house, but if you are going to use third-party assistance, it is best to ask for help from one of the top dogs. It features a sleeker 40mm diameter stainless steel case, which is a departure from the norm set by your typical dive watch. Around the gold-plated case is a unidirectional bezel for added measure.
As this is a diver's watch, you can expect the standard features to be present. The hands and markers all have a luminous coating to give it that added visibility even within low-light environments. It also comes with a date display with magnification, which can be seen neatly placed over at the 3 o'clock position.
Best Diver's Watch
Overall, I would highly recommend you spend the extra cash and get the Orient Nami. It is a reliable and well-designed diving watch that comes with the Orient's signature level of top-notch quality. We are not knocking what the Invicta Pro Diver has to deliver. If you are looking for something much more budget-friendly, the Invicta Pro Diver is a worthwhile diving timepiece that you should check out, as well.
Dress Watch – Orient Bambino Version IV vs. Invicta Specialty Mechanical Hand-Wind Watch
Orient Bambino Version IV Dress Watch
Read Amazon Reviews | See on eBay
Orient's Bambino series of watches is one of their most stylish watch lines, and it truly encapsulates that classic timepiece charm with its simplicity. This wristwatch takes a considerably more conservative approach with aesthetics, which is a significant part of its appeal. Of course, its style is not the only thing the Bambino Version IV has going for it.
You can also find the Bambino IV in four different variations: Blue, Brown with Rose Gold accents, Gray with Rose Gold accents, and Green with Rose Gold accents. Each version has that unique charm that will surely appeal to a wide variety of individuals while also retaining that elegant flair that the Bambino line of watches is known for.
Within its simple yet brilliant design lies a Japanese automatic, hand-winding, and hacking movement. The domed crystal design used is a signature of the Bambino line of watches, and it is undoubtedly a stunning aesthetic inclusion to this timepiece.
The case diameter measures in at around 42mm in diameter and is designed to provide around 100-feet water resistance. This means that the Bambino IV can withstand a brief dip in the water, but we don't recommend you use it during any water activities.
All in all, the Orient Bambino IV is a handsome addition to any watch collection. Its confident yet straightforward design is the cherry on top for any formal attire.
Invicta Specialty Mechanical Hand-Wind Watch
Read Amazon Reviews | See on InvictaStores
The complete opposite of the Orient Bambino, the Invicta Specialty Mechanical Hand-Wind watch, pushes itself in terms of its design. The first aspect of the Invicta Specialty you will notice is it's black and gold with skeletal dial aesthetics. It is undoubtedly a marvel to take in; you could even say that it can be overwhelming in a visual sense. But there lies its charm, which is its confident design with a flair for the magnificent best describes this particular Invicta timepiece.
The mechanical hand-wind movement used here is a stellar element of this timepiece. This watch movement is further accentuated by the skeletal dial, which displays the inner workings of the Invicta Specialty Mechanical watch in full view of the wearer.
The intricate mechanism is neatly contained within its 45mm case. Quite certainly on the larger side of the watch spectrum, but this size complements its skeletal dial. The construction of this Invicta watch also gives it a 165-fee water resistance, which allows it to withstand quick dips in the water.
Best Dress Watch
As always, this comparison is subjective. Some prefer the classic and elegant design of the Orient Bambino IV, while others prefer the more elaborate design of the Invicta Specialty Mechanical Watch. When it comes to performance, both are on the top of their game in accuracy and reliability. The Invicta Specialty does provide slightly higher water resistance, but not by much.
Orient VS Invicta – Which One is Better?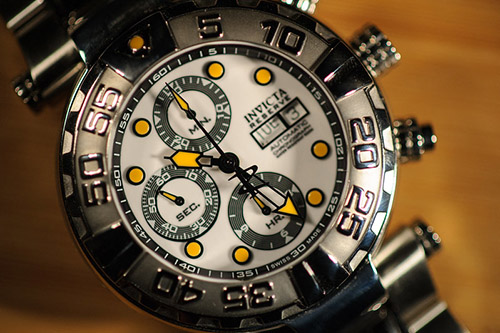 Quality-wise, Orient is the better timepiece on all levels. What the Invicta does offer is a more affordable price tag and a broad selection of different timepiece designs. That said, Orient is undoubtedly on a whole other level if we compare the craftsmanship between the two. Please don't take anything away from Invicta, though. There's a reason why the company has lasted this long in the industry, and that is with its top-notch adaptability.