Oris and Longines both offer beautifully crafted Swiss watches. Both brands are often compared due to their excellent luxury watches that are genuinely quite eye-catching in design.
Oris and Longines are popular entry-level mechanical watches that are also incredibly well-made. Both watchmakers are virtually on equal footing in regards to the quality of their timepieces, but a draw is not what we are looking for.

We will be comparing some of the top watches from each brand to get a better image of their overall quality. At the end of this article, we will determine whether Oris or Longines is a watch brand for you.
History of Oris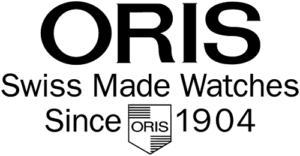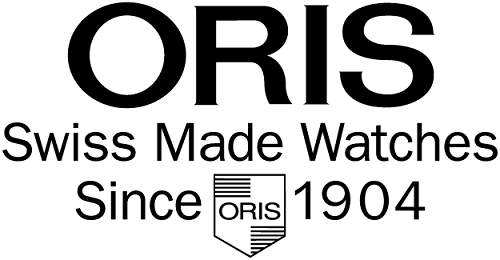 Oris is a Swiss-based watchmaker company that is known for its signature use of a red winding rotor. Founded in 1904, Oris first made strides in the industry in 1952 when they officially made their mark with their first automatic watch series.
The company grew at a respectable pace for the next couple of decades until the Swiss holding company, ASUAG bought them. ASUAG would later merge with other holding companies to form the Swatch Group.
During the same year as Oris' acquisition, the company introduced its first chronograph watch, the Chronoris.
Their Chronoris watch also became their first foray into the sports industry. Oris will soon build a reputation within this circle, which will be one of the foundations and signatures of their brand. One characteristic of Oris that I respect is their constant need to reinvent their image.
As is the case in the 80s, when Oris used the center-mounted calendar pointer feature. While this feature was present in one of their earlier models, it was during this era when they decided to incorporate it fully into their timepieces.
The 80s was a revolutionary time for Oris as this decade marked the changes that they will carry on to this day. It was during this time when Oris decided to limit the production of quartz watches and shift their focus on crafting mechanical timepieces. By 1992, Oris has become exclusively known for creating mechanical watches.
2014 saw Oris release their limited-edition Caliber 110 for the 110th anniversary. The Caliber 110 comes in two variations: Steel and Rose-gold versions, costing thousands of dollars each (the Rose-Gold version fetches for $17,500) and with only 110 pieces made for each model. The Caliber 110 is a sought-after timepiece for collectors.
History of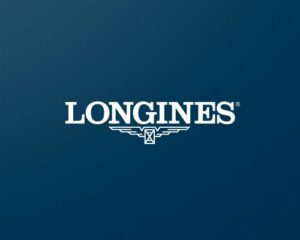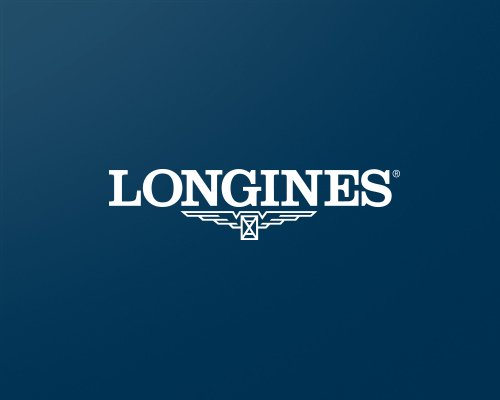 The Swiss watchmaker company, Longines, was founded in 1832 by Auguste Agassiz. However, it was not until Ernest Francillon came in when Longine started growing into their own. Francillon helped in innovating Longines, which separated the watchmaker from their competitors.
One such innovation was the crown-wound mechanism, which was a breath of fresh air from the standard key-wound watches of that time.
Longines experienced a lull in their growth as did the Swiss watchmaking industry. It was not until the American watch industry started gaining traction in the late 1800s when Longines figured out what to do. Longines also need to evolve with the times if they wish to remain relevant in the industry. Thus, Longines began its development into new timepiece technologies and features. In 1878, Longines introduced their first chronograph movement watch, the Longines 20H.
By 1886, Longines' reputation for developing highly precise watches landed them a contract as one of the first watch brands used in New York sporting events and officials. 1931 also delivered another first for the company when they partnered with Charles Lindbergh for their aviation watch, the Longines Weems.
Longines was merged alongside other Swiss-based watchmaker companies in 1983 and became part of the Swatch Group by 1988. However, Longines continues to be an independent company with its R&D department. So, expect Longines to maintain their signature style; a style that helped place them on the map.
Oris and Longines – Watch Comparisons
Both Oris and Longines watch built a reputation for providing excellent accuracy. Stylistically, both line up along a certain pedigree when it comes to their design. These two are fantastic entry-level watches for those who are looking for watch brands with a wealth of heritage behind it. Now, let us compare a couple of their current best-selling models to see where which brand succeeds and falls short in.
Dress Watches
Oris Analogue Display Swiss Automatic Silver Watch

The Oris Analogue Display Swiss Automatic Silver Watch carries over a traditional aesthetic and will fit perfectly in both formal and casual occasions. Simple, yet exudes an air of luxury, this stainless-steel bracelet can complement any attire and boost your confidence as well.
This beautiful silver timepiece features a lightweight build with a 43mm diameter case with unidirectional rotating bezel. It features a scratch-resistant crystal window that protects the analog display quite well from both natural elements and scrapes. The Swiss automatic Oris caliber 733 provides 38 hr power reserve. The hands are also coated with a luminous finish for extra legibility in low-light environments.
Additional features you can expect with this Oris Automatic Silver Watch is water resistance of up to 300m. It also has a crown that can be screwed down in place. The bracelet does need some extra adjustments to find a comfortable sweet spot. Overall, this timepiece is a perfect example of Oris' dedication to keeping the tradition alive and well while also keeping up with the times.
Longines Flagship Automatic L4.774.4.57.6

Longines Flagship Automatic certainly earns its moniker. In terms of style, this timepiece provides a no-frills professional look.
But with a certain level of panache, that enhances its overall flair. The first aspect of this watch that you will notice is with its minimalistic approach to its design, but still managing to push a subtle sense of sophisticated edge.
As stated, this timepiece features a minimalistic design. It exudes a neat exterior design that forgoes all numerals and extra dials. Instead, this watch features simple silver-coated hour and minute hands. The only other detail of note is the twelve diamonds that act as the main hour index.
The clean analog display is protected using sapphire crystal glass. This is a scratch-resistant material that also has anti-glare properties, making it an excellent timepiece for use no matter the time of day. Now, let's go to the bracelet. The bracelet is made from polished stainless steel. It feels comfortable and sturdy, as expected from a Longines wristwatch of this caliber.
A nitpick we do have is its lack of luminous hands. It is utterly ineligible in the dark. Not a deal-breaker, but luminescent hands have been a staple with modern-day watches which is why its absence here is somewhat disappointing.
Best Dress Watch – All in all, Longines Flagship Automatic is the clear winner here. While it does lack a chief timepiece feature, it manages to pull ahead in regards to its style. The Oris is something to balk at and is one beautiful traditional dress watch, but if you want to make an impression – the Longines Flagship is the way to go.
Sports Watches
Oris Audi Sport Black Dial

Stylish with an adventurous and rugged appeal, the Oris Audi Sport Black Dial is one of Oris' best timepieces in this category.
It features a titanium case measuring 44mm in diameter with the bandwidth coming in at 22mm. It features a quality leather strap that feels exceptionally comfortable as well.
As for the timepiece's features, it has a bi-directional rotating bezel. The pure black dial incorporates luminous hands and markers for better legibility in the dark. The second's hand features a red streak color which perfectly breaks the near all-black design. The dial is protected by scratch-resistant and anti-glare sapphire crystal.
In terms of performance, this watch features a 25-jewel movement at 28,800 vph. Remember that this is a limited-edition series in partnership with Audi Sports, so this model may not be as easy to find and you may pay a premium on a resold model. Still, with the quality it delivers, I say it is a worthy addition to any watch collector's display.
Longines L3.674.4.50.0 Sports Legend Black Dial Watch

This may be a sports watch, but it did not skimp in regards to delivering a stylish timepiece with an elegant edge to it.
The Longines Sports Legend uses a 42mm case diameter. While this watch is designed for men, it is sleek enough to be used by women as well.
The Sports Legend displays the hours, minutes, seconds in Arabic numeral form. It also has a date display located at the 3 o'clock position. It also features Super LumiNova finish on the hour dials that make it visible even in the dark.
One of the Sports Legend's most impressive features is its water resistance rating of up to 990 feet (300 M)
This feat is possible due to its Super Compressor case. This makes the Sports Legend a good watch for diving as well.
The Longines signature minimalist design is prevalent here as well. The dial is free of any clutter and neatly displays what you need to know. One flaw we see with this watch is its leather strap. If you plan on bringing it always with you, the strap will most likely show cracks sooner than later. If you prefer, you can always switch the default band with something sturdier.
This is a robust and reliable watch from Longines and is one of their best. The only thing giving us reservations here is with its unimpressive strap quality.
Best Sports Watch – This one can go either way. If you prefer a watch designed for outdoor sports such as racing, the Oris Audi is a fantastic choice. For those who will be spending more time in the water, Longines Sports Legend is the way to go. Either way, both provide impressive accuracy and precision in time-keeping.
Conclusion: Oris and Longines – Which is the Better Watch?
Here is a quick breakdown of each brand's watch qualities. For durability, Oris watches appear to be sturdier and are designed to handle rougher use and environments.
Aesthetic-wise, I always have an affinity for the minimalist style of Longines watches vs the sportier vibe of Oris. I see Oris as a sturdy everyday watch while Longines watches are something you bring out for special occasions.