When you look at the anatomy of a watch, the crown is an essential part. The crown can be a vital aesthetic element of a timepiece or it can be pretty nondescript but either way, they are essential from a technical standpoint.
Naturally, a crown holds a lot of importance in a watch. For one, a crown connects the external and internal of the watch. It also helps you adjust the day, date, and time. In the mechanical watch, the crown primarily helps wind the watch to keep the timepiece in motion. Primarily watchmakers use two common mechanisms types – the screw-down and push-pull crown.
Similarly, various timekeeping facets influence the crown fitted in a watch. Watches used in water need a particular type of crown to ensure water doesn't get into the watch. And on the other hand, watches not meant for water use often come equipped with a different type of crown.
In a similar vein, we dive into the different types of crown, their pros and cons, along with some bestselling watches with the different types of crowns. You may be wondering which would suit you better and what sets them apart. Continue reading to understand what screw-down and push-pull crowns are.
What is a Screw Down Crown?

Most commonly found in diving watches, a screw-down crown functions when you unscrew the crown counter-clockwise and springs open. Dating back to the 1920s, Rolex first used a screw-down crown in their watches. Although Rolex is famous for outstanding inventions, the screw-down crown does not trace its origin to the brand. Rather, Rolex bought the idea from two watchmakers, Georges Peret and Paul Perregaux.
So, how does the screw-down crown work? The internal watch component ends at a tube, connecting to a screw thread inside the crown. When you "unscrew" the crown, the thread releases and open the crown for use. When it is in an unscrewed position, the screw thread presses against the tube, closing any gaps from within using an O-ring seal.
Pros:
Best for use in water, as the screw-down crown helps keep the water from getting inside the timepiece. This crown creates an airtight space, sealing any gaps around the watch that can let water and moisture enter into the watch.
Screw down is also best for keeping dust from entering the timepiece. Dust is an unwelcomed guest. Once dust enters the watch, it can settle on the components and make the lubricants between components dry up. As a result, the watch is prone to easy damage.
You cannot accidentally unwind a screw-down crown, and only by manually "screwing out" or "screwing in" the crown, can you prevent any accidental windings that can change the watch's setting.
Cons:
One common disadvantage of using the screw-down crown is that you can easily damage it by overdoing the screwing torque. This can easily break the screw thread within the watch, making the crown and the timepiece not viable for use.
While it is true that a screw-down crown fits ideally for a diving watch, this works only when the crown is in a screwed-in position, and water will enter the watch if you go underwater without screwing in the crown.
Watch Brands with a Screw Down Crown
These are just a couple of examples based on the price range. You can find many watches with the screwed-down crown, especially all those designed for water sports.
Rolex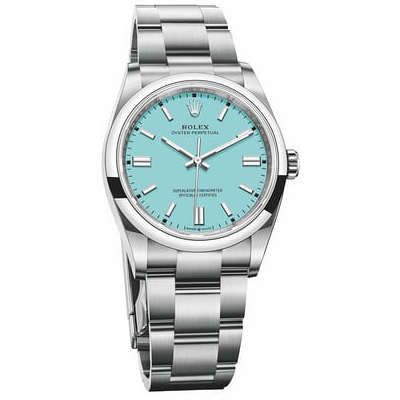 Rolex watches, to date, use the screw-down crown for all their watches. For instance, the Oyster Perpetual watch features a sleek and slender design with a classic aesthetic. A mechanical watch with a self-winding feature, Rolex ensures the utmost quality crowns to keep the watch brand new for years!
Seiko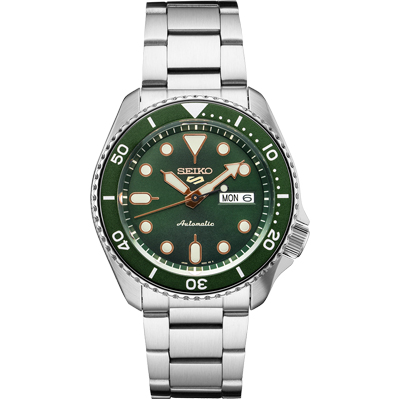 This Japanese watch brand, rivaling some top brands in the global market, also uses screw-down crowns for most of its timepieces. We look at the Seiko 5 Sports edition in this example, equipped with an automatic movement. An extremely cheap alternative to the Rolex with the same crown, Seiko guarantees longevity.
What is a Push-Pull Crown?
Unlike the screw-down crown, a push-pull crown does not need a manual "unscrewing" to get it to function. In other words, you can pull the crown out and adjust the day, date, and time. Once done, you push it back in to seal it in its place. Where a mechanical watch hosts this push-pull crown, you can wind the watch in its place without pulling the crown out.
A push-pull crown uses an O-ring seal with lubricants to reduce friction or wear and tear on frequently using the crown. Though we say screw down is best for underwater use, it does not mean a watch with a push-pull crown will not function underwater. Instead, a screw-down is more effective in sealing gaps for deeper water exploration beyond 500 feet. There are even watches designed for 1000m or more – these almost always use a screw-down crown.
And on the other hand, a push-pull crown will work underwater in its "pushed in" state. However, brands recommend not to take it beyond 100 feet because the crown cannot withstand underwater pressure and decompression.
Pros:
Cost-effective compared to watches with screw-down crowns. Diving watches typically host the screw-in crown, and as such, diving watches are expensive due to their functionality and accuracy. The push-pull crown comes with more daily wear watches and dress watches, which are cheaper than diving watches.
Cons:
Not ideal for water use, including swimming or washing hands regularly with the watch on your wrist. When you pull out the crown, it creates a small opening, allowing for water to enter the inside of the watch, which could cause severe damage.
It is easy for a push-pull crown to open accidentally without the wearer's knowledge.
Watch brands with a Pull-Push Crown
Timex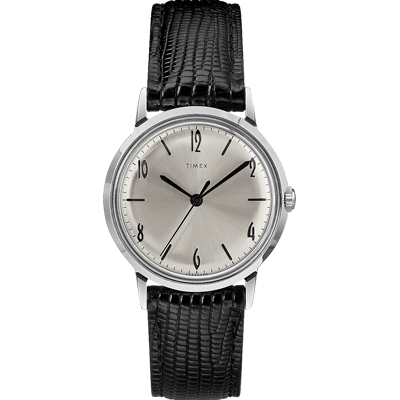 This American brand is famous for producing cheap and affordable watches. Built with a certain American fineness, the Timex watches come with a pull-push crown. These watches do not work for underwater exploration but everyday wear. Check out the Marlin automatic watch with a simple, clean dial and a timeless design.
Swatch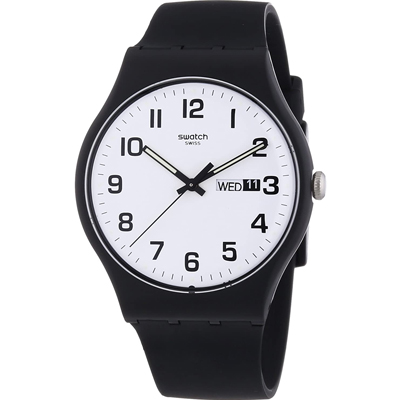 Born at the helm of the Quartz crisis, Swatch built its name over really affordable and colorful watches. The brand's philosophy is simple – to develop fun watches to embody the wearer's personality. These watches use simple pull-push crowns and are not recommended for water sports.
Some watch brands put extra thought into the design to make the crown look aesthetically pleasing. The onion crown and the crowns found on bullhead watches are two great examples as they are one of the most distinguishing features of these watches.
Related Reading: What is a helium release valve?