Skagen and Fossil are two watch brands that often get compared. However, any shoppers may not realize that Skagen has actually a subsidiary of Fossil since 2012. While they are owned by the same parent company, both Skagen and Fossil watches do compete side-by-side on style, quality, and price range.
Skagen's unique branding as a "Danish" watch brand with minimalist designs is what sets it apart. Fossil on the other hand has a wide variety of bestselling fashion watches including dress watches to bulkier Chronographs. In the smartwatch market, the two brands compete directly between the Fossil Gen 5 and the Skagen Falster 3.
With their unique design and features, it is easy to see why these two brands under the same banner have developed an unofficial rivalry in the eyes of consumers.
To help settle the score, we will be comparing a couple of their watch models head to head. We will analyze all aspects of their watches blow by blow and determine who has the superior overall watch.

History of Skagen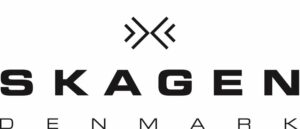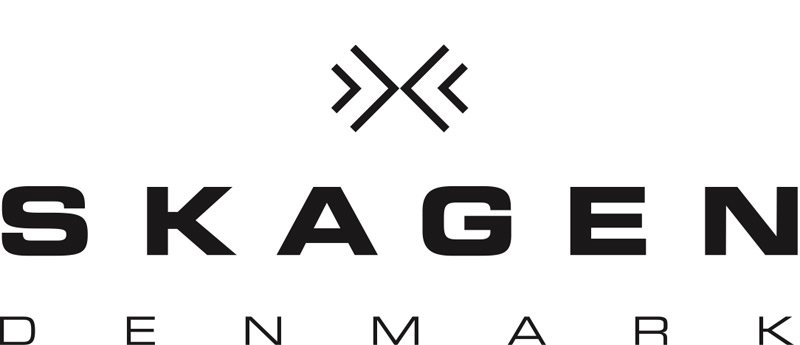 Skagen is a Danish-owned watch brand that began production in 1989. While the husband and wife founders, Henrik and Charlotte Jorst, are Danish, they kickstarted Skagen after moving to the US in 1987.
It wasn't until they showcased their watch designs at a 1991 corporate gift fair where they finally caught a break. Impressed by Jorst's beautifully crafted watches, retailers encouraged the couple to launch their watches into the market. Thus, Skagen Denmark was born.
By 1992, Skagen Denmark finally managed to break into the watch market and was able to sell a total of $800,000 worth of watches within that year. The 90s showed a steady incline for the Skagen brand. In 1995, their watches were showcased in Bloomingdale's, New York. By 1998, the company has gone full circle as they are now selling their watches throughout Europe as well. Skagen also managed to open up an office in its home country of Denmark, followed up by opening up to 80 stores around the country as well.
During the next couple of years, Skagen focused on expanding its reach to more countries in Europe. By 2007, Skagen has finally reached one of the biggest consumer markets in the world, Asia, with its distribution office breaking ground in Hong Kong. In 2010, the company made its debut within the online community by launching its official website, further boosting its popularity.
Skagen Designs, Ltd. was acquired by the Fossil Group in 2012. Skagen has since continued with its ever-growing popularity within the younger generation of watch enthusiasts with their watch's streamlined and minimalist design. Learn more about Skagen watches here.
History of Fossil

Fossil is a fashion designer brand that produces a wide variety of products within the fashion industry. However, they are also well-known for their attractive line of watches. Fossil watches incorporate the Japanese quartz movement into most of their watches, with some watch series exceptions that feature the Swiss quartz movement.
Fossil was founded in 1984 by Tom Kartosis who saw that the fashion watch industry was steadily gaining steam in the market. With just a handful of companies taking advantage of this growing interest in the market, Kartosis took the chance and began building the Fossil brand around this idea. The rest, as they say, is history.
Fossil is regarded as one of the premier brands in the fashion watch category. Known for exquisite style and decent quality, Fossil has partnered with various designers in the industry when developing their timepieces.
While watch aficionados will usually dismiss Fossil as a "mostly sizzle with little steak" watch, boy, oh boy – it delivers a white-hot sizzle. If you are looking for trendy watches to compliment your style, Fossil is right up there along with Swatch as the top stylish brands in the business.
Skagen and Fossil – Watch Comparisons
Again, we would like to reiterate that Skagen is under the Fossil banner. However, Skagen has proven time and time again to be a serious competitor within the watch market on its own. How does Skagen compare to its parent company? Let's find out.
Smartwatches
Smartwatches are the latest innovation in the watch industry. These high-tech timepieces not only tell time but allow for a multitude of unique features that standard watches cannot replicate to provide. Smartwatches are all digital and use touchscreen controls. Think of it as having a small tablet as your wristwatch, and you'll get the gist of it.  Skagen and Fossil produce some of the bestselling smartwatches on the market, Skagen with its Falster line whereas Fossil sells it Gen 5 and hybrid options. 
Both Skagen and Fossil watches are famous within this category. But which one holds the best overall smartwatch?
Skagen Falster 2

The Skagen Falster 2 is designed to be a unisex smartwatch. It is sleek, stylish, and fits right in with almost every attire. As is expected with Skagen watches, the Falster 2 features a minimalistic design that perfectly complements a contemporary fashion sense.
The Falster 2 comes with all the standard smartwatch features you would expect. It also uses the Wear OS by Google making navigation of features quick and easy. The smartwatch and all its features are packed into a sleek 40mm diameter case.
In regards to features available, wearers will get access to Google Fit for all your activity tracking and heart rate monitoring. It is splash-proof with a rating of 3ATM (water-resistant for up to 30m) and comes with a built-in GPS navigation system. For added convenience, the Falster 2 also utilizes the Google Assistant feature. You can also install third-party apps for further personalization of this smartwatch.
As for accessories, you will get a magnetic USB rapid charger. The battery life, as with most smartwatches, doesn't last that long. The Falster 2 will require regular daily charging as the device can only operate between 18 to 24 hours before the battery dies out.
Overall, the Skagen Falster 2 may not provide the same level of performance as the Apple Watch or other top-tier smartwatches in the market. However, it does deliver on an impeccable style and design that will surely win over the younger generation customer bracket.
Fossil Gen 4 Explorist HR

The slightly larger Fossil Explorist HR comes with all the bells and whistles you are looking for in a modern smartwatch.  Similar to Faltser 2, iPhone, and several Android phones, the Explorist HR utilizes Google's Wear OS.
In regards to its features, it mirrors what the Skagen Falster 2 offers to beat by beat. The Explorist HR comes with the Google Fit app, which features a heart rate monitor and activity tracking functionalities. It is splash-proof with a 3ATM rating and comes with a GPS for real-time distance tracking.
As with all smartwatches, the Explorist HR can be easily paired with your smartphone so that it can also display notifications and any alerts such as incoming calls. The battery life of the Explorist HR is somewhat on the average side though with a maximum of 24-hours on a full charge but can be increased when setting it to low-power mode. Fortunately, this smartwatch does come with a USB rapid charger to make charging relatively quick and hassle-free.
The Fossil Explorist HR features a classic timepiece appearance infused with modern technology and convenience found in smartwatches. While not the best of the bunch, its primary aim is to turn heads, and it succeeds in its endeavor with flying colors.
Best Smartwatch – This is a close one — both the Skagen Falster 2 and Fossil Explorist HR feature near-identical capabilities and functionalities. So, we will be basing our verdict on both smartwatches' aesthetic merit. In this regard, Fossil Explorist HR takes the lead. With its myriad of model variants, the Explorist HR offers more style options for a wide variety of customers. From traditional looking models to contemporary variations, the Fossil Explorist HR earns its spot in Fossil's catalog of trendy timepieces.
Dress Watches
Both Skagen and Fossil excel in crafting stylish and affordable minimalist watches.  
Skagen Sundby Stainless Steel Mesh

The deep blue face and stainless-steel gray mesh give the Skagen Sundby a distinctive character. With its modern minimalist approach to its design, the Sundby offers an elegant and clutter-free look while maintaining its sleek flair.
The classy Skagen Sundby timepiece features a durable and comfortable mesh band. The watch itself is quite tiny with its 37mm diameter titanium case. The blue face is joined by silver-tone hands and Arabic numerals, which is always a soothing combination. The Sundby also features quartz movements with the analog display. Additional features of note are its 3ATM water resistance rating.
The Skagen Sundby is quite a striking timepiece that will fit in with both casual and formal wear attire.
Fossil The Minimalist FS5304

Coming in at a slightly bulkier 42mm stainless steel diameter case, The Minimalist by Fossil certainly lives up to its moniker. Similar to the Skagen Sundby, The Minimalist features a polished deep blue face with gold-tone digits and hands.
The Minimalist also features a similar quartz movement with its 3-analog display. The mineral crystal glass is quite durable and scratch-resistant as well. This watch uses a genuine leather band and buckles closure for optimum comfort on the wrist. For those who are not a fan of leather bands, The Minimalist features interchangeable 22mm bands for better personalization.
An additional feature of note is its 50m water resistance rating. It will survive the occasional splash but is not recommended for swimming or diving activities.
Best Dress Watch – This is another close match to call. But we will give the win to the Skagen Sundby with its gunmetal stainless-steel mesh band that significantly adds a lot of character to its appearance.
Skagen vs Fossil – Which is the Better Watch?
Both Skagen and Fossil are considered fashion watch brands.  Both the brands sell well as fashion accessories but neither has real watchmaking history behind them.
When it comes to style, Skagen seems to have embraced a more contemporary approach with their design when compared to the still grounded in the traditional look of Fossil.
Stylistically, it is very subjective to the customer as to which one fits their personality more.  That being said, we would give the edge to Fossil as they offer a much wider variety with their watch designs.
In the smartwatch category, it seems the parent brand Fossil is putting more effort and backing behind their smartwatches. Skagen still sells the Falster (now welling generation 3 as of 2021) but has not expanded the product line as much as Fossil.  
For more info, take a look at these bestselling fossil watches.