Jacob Benjamin Gyllenhaal or best known by his screen name Jake Gyllenhaal is an American actor and one of the most notable names in Hollywood today. Jake is born into a family with its roots deeply embedded in the film-making business as his father is a director while his mother is a screenwriter. His older sister is also a well-known actress, Maggie Gyllenhaal, whose film credits include The Dark Knight (2008). 
Jake Gyllenhaal's acting debut was in the comedy movie City Slickers (1991). Then, however, he started turning heads in the psychological thriller Donnie Darko (2001), where he plays the titular troubled teenager. Fun fact: Jake's older sister, Maggie, played his on-screen sister in Donnie Darko as well. 
Jake's career started gaining traction after his well-received performance in Donnie Darko. After that, Gyllenhaal began getting offers for big-budget and noteworthy films such sci-fi disaster movie The Day After Tomorrow (2004) and the award-winning drama Brokeback Mountain (2005).
Watches Worn by Jake Gyllenhaal
Jake Gyllenhaal is also known for being a dapper dresser. He also has pretty good taste in timepieces, as can be seen in numerous pictures of the actor. We will be looking at Jake Gyllenhaal's watch collection and watches that he wore prominently in some of his movies. 
Rolex Milgauss (116400V)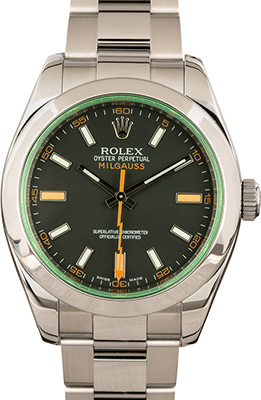 Based on Jake Gyllenhaal's personality, a Rolex Milgauss fits him quite well with its practical function and fun aesthetics. Jake does have a Rolex Milgauss in his collection as he often wears this particular model in public. 
One of the most distinctive features of the Rolex Milgauss is its green sapphire crystal design, a first in Rolex's illustrious history that includes this aesthetic choice. Also, the orange seconds analog hand features a lightning bolt shape, which showcases Rolex's experimental side. 
That said, the Rolex Milgauss is not just an eye-catching and unique entry into Rolex's impressive catalog. The Milgauss features an excellent anti-magnetic build and can withstand up to 1,000 gausses. In addition, it comes with a sleek 40mm round stainless steel case with a smooth bezel and inner green reflector ring that adds a dash of distinctive visual flair to the watch. 
For readability, the Chromalight coated hour markers and analog hands perfectly accentuate the black dial. To cap off the high-end build is the Rolex caliber 3131 automatic movement with a 31 jewel structure, 28,800BPM, and power reserve of approximately 48-hours. 
The Milgauss offers a different flavor from your typical Rolex timepiece, making it a pretty sought-after watch for collectors. The watch is functional, excellent build, and features a distinctly cool design.
Rolex Submariner Date (126610)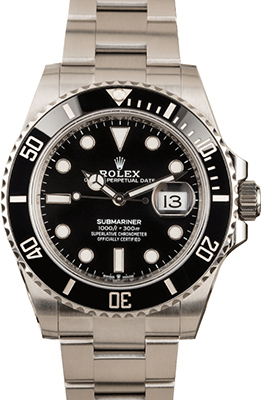 Next up, we have a classic Rolex timepiece, the Submariner dive watch.
The Rolex Submariner is pretty much a given for any watch enthusiast, so it is not surprising to see that Jake also has this model in his cabinet. 
The classic charm of the Rolex Submariner is a perfect choice for formal attire, which is why Jake prefers this timepiece when attending red carpet events. That said, the Rolex Submariner exudes enough rugged charm that also makes it suitable for an everyday shirt and jeans look.
The Rolex Submariner Date features a black Cerachrom ceramic bezel, 41mm Oystersteel case, and black dial with Chromalight markers and analog hands. At the heart of the Submariner is the Rolex caliber 3235 automatic self-winding movement with 31 jewel construction, 28,800BPM, and up to 70-hours of power reserve. 
Additionally, the Rolex Submariner is one of the top dive watches; it provides up to 300-meters of water resistance. 30ATM is above the standard dive watch water resistance, which means that the Rolex Submariner is suitable for swimming, snorkeling, and even scuba diving.
Cartier Santos 100 (2656)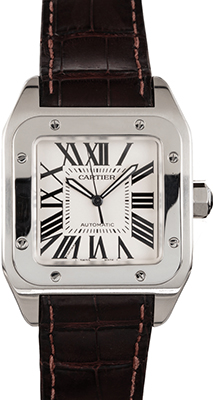 Jake Gyllenhaal and Cartier have a pretty good business relationship as the actor was the first ambassador for the brand.
Jake wears the Cartier Santos 100 during certain press events, and this timepiece certainly adds a whole new level to one's attire and style with its classy charm. 
The Cartier Santos 100 incorporates the brand's classic rectangular case shape and measures around 42mm. The model that Jake wears is the 36mm rose gold case version. The high-quality build of the Cartier Santos is quite prevalent at first glance with its sapphire crystal window, robust case design, and an elegant white dial with Roman numeral hour markers. 
Within the elegant exterior of the Santos 100 is their in-house caliber 1847 MC automatic movement. Overall, the Cartier Santos 100 is a classy luxury Swiss timepiece with a wealth of prestige and history that should make it a pretty desirable watch to add to anyone's collection. 
Panerai Luminor GMT Power Reserve (PAM01537)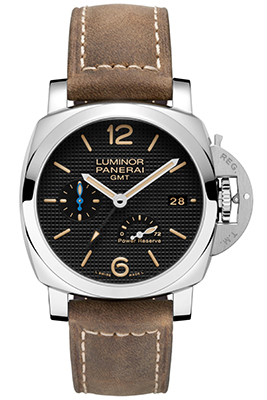 Jake Gyllenhaal sported this stunning and rugged timepiece back in 2006 during the Screen Actors Guild Awards, wherein the actor was a presenter of one of the awards that night. Jake wears the stainless-steel bracelet version of the Panerai Luminor GMT, and it was indeed quite an eye-catching part of his attire. 
Panerai watches come with an impressive robust build and rugged reputation. With the brand's history with developing watches for the army, you can bet that Panerai timepieces are as tough as they come. The Panerai Luminor GMT delivers that signature toughness and adds a couple of extra functionalities for good measure. 
Its main feature is the GMT functionality which makes the Luminor GMT an excellent choice for those who travel around the world regularly. Additional features include a power reserve indicator and a 100-meter water resistance rating. 
Other celebrities that wear Panerai watches include Sylvester Stallone, Dwayne "The Rock" Johnson, and Arnold Schwarzenegger. 
Watches Worn by Jake Gyllenhaal Onscreen
Now, let's check out the timepieces that the actor wore in some of his movies. 
Victorinox Swiss Army Chrono Classics XLS MT (241300) in Source Code (2011)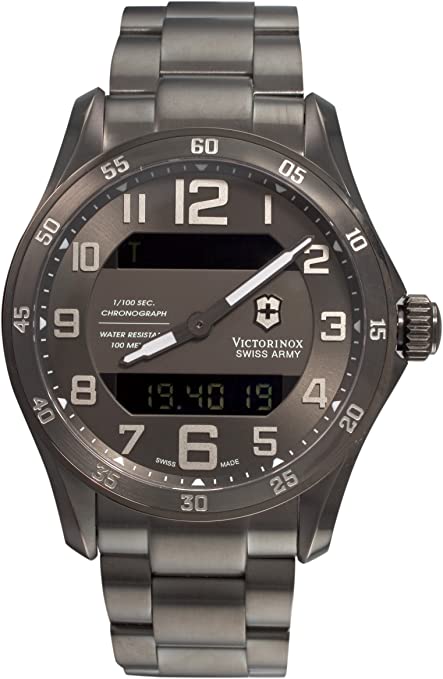 In the 2011 science-fiction action thriller movie Source Code, Jake Gyllenhaal plays U.S. soldier Colter Stevens who dives into an experimental machine to find and stop a terrorist attack. In the film, Jake wears a sleek Swiss Army Chrono Classic XLS MT by an affordable Swiss watch brand – Victorinox.
Since the movie centers around running against time, the Victorinox XLS MT features prominently in the movie. 
The robust 45mm stainless steel gunmetal PVD case has two LCD windows that display its many functionalities. The main features of the XLS MT include a countdown timer, alarm, chronograph, and even a multi-lingual calendar. 
Casio G-Shock G7900-1 in End of Watch (2012)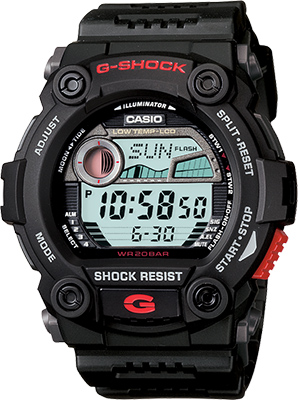 In the 2012 action thriller End of Watch, Jake Gyllenhaal plays police officer Brian Taylor. As with most police officers and army personnel, he wears a tactical watch throughout the film. His watch of choice here is the Casio G-Shock G7900-1 digital sports watch. 
The G-Shock G7900-1 is an affordable, sturdy, and reliable timepiece. It comes with G-Shock's signature top-tier shock and temperature resistance to withstand various harsh environments. Other notable features include the tank-like 50mm resin case. Fortunately, the build of this watch counter-balances the substantial size with a significantly lighter weight. 
Breitling Chronomat Evolution Date (A13356) in Nightcrawler (2014)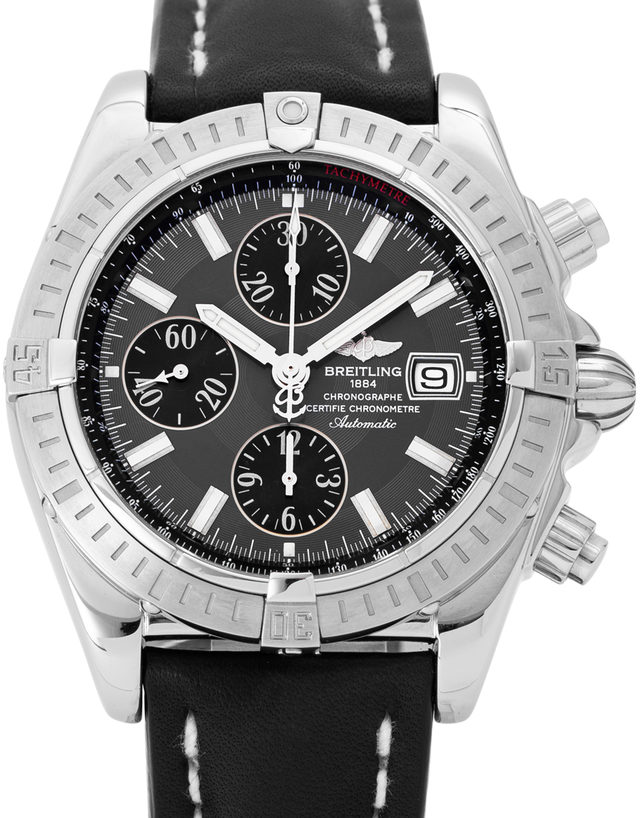 Jake wears a stunning Breitling Chronomat in the film Nightcrawler. In the movie, he plays sociopath Louis Bloom who discovers he has a talent as a freelance crime journalist or a Nightcrawler. The Breitling Chronomat that Jake wears in the film is not even his character's watch as he took it after attacking a security officer. 
Can you blame him, though? The Breitling Chronomat is such a sweet timepiece with excellent functionality and durability. The Chronomat features a polished silver-tone 44mm case with a white dial and three sub-dials. 
This high-end timepiece also delivers up to 300-meters of water resistance and incorporates a premium-grade Swiss automatic movement for optimum accuracy. The Crhonomat is a good entry-level Breitling watch to start your collection. 
G-Shock GA110-1B in The Guilty (2021)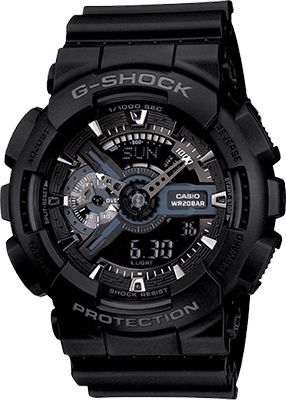 In Jake Gyllenhaal's most recent film, the nail-biting thriller The Guilty (2021), he plays Joe Baylor, a 911 call operator whose life will change forever after receiving a call from a kidnapped woman. His character wears a Casio G-Shock GA110-1B, a pretty standard timepiece for police officers to wear due to its durability and functionality. 
The GA110-1B comes with G-Shock's signature toughness with its enhanced shock-resistant construction. In addition, the 55mm resin case comes equipped with mineral crystal glass and is designed for to 200-meters of water resistance. 
The G-Shock GA110-1B is a tactical timepiece that features a multitude of functionalities from a countdown timer, alerts, stopwatch, and even a World Time function.
Intersting Facts About Jake Gyllenhaal
Before we head on to the main feature of this article, let us go through some interesting facts about the actor and get to know him a bit better. 
He Has a Background in Theater
While Jake started as a film actor, it appears that he also has talent in Broadway. He made his theater debut in 2002 for the play; This Is Our Youth. Jake then showcased his singing chops on the musical Sunday in the Park with George. With that performance, Jake showed he is not just a talented actor but a pretty good singer. 
He Had a Near-Death Experience
Jake and his sister Maggie had a pretty close call during a holiday vacation in San Francisco. The lodge and restaurant they were staying in burned down caused by a falling tree. The co-owner of the lodge told reporters that he was grateful for the actor helping him pull out things from the fire. 
He is Somewhat of a Buddhist
Jake took Buddhism during college along with his sister Maggie. Also of note is the professor of the class, which is Uma Thurman's father. While the actor is not actively practicing Buddhism today, he admits to still adhering to some of its aspects from time to time. 
He Was Almost Spider-Man
For the Sam Raimi Spider-Man 2 movie (2004), Jake Gyllenhaal almost got the part of the superhero lead when Tobey Maguire suffered a back injury during filming. Jake prepped for the role if Tobey wouldn't be able to get cleared to continue filming. However, Tobey managed to heal up and continue his run as Spider-Man for the whole trilogy. 
Jake did manage to get into a Spider-Man film eventually but as the treacherous supervillain Mysterio in the MCU film Spider-Man: Far from Home (2019).
He is a Serious Method Actor
If you are looking for an actor that will throw themselves into a role headfirst and the deep end from the get-go, Jake Gyllenhaal is your man. Along with other notable actors like Christian Bale and Jared Leto, Jake follows the method acting style when preparing for his roles. Unfortunately, this means that the man, Jake Gyllenhaal, pretty much disappears during filming and is replaced by the character he is portraying. 
A notable example of Jake Gyllenhaal's dedication to his role is when he lost 30 lbs. for his role as sociopath Louis Bloom in the thriller Nighcrawler (2014). The actor then promptly regained the weight plus muscle for his next role as boxer Billy Hope in the drama film Southpaw (2015). Also of note is when he cut his hand pretty bad during the filming of Nightcrawler when he punched a mirror. However, the actor finished the scene before going to the hospital.