The Big Bang Theory is one of the most successful comedy sitcoms on television. It has permanently ingrained itself within the annals of pop culture history with its memorable cast of characters, from the neurotic Sheldon to Penny.
She is innately good-natured but can be self-centered at times. The series indeed features a colorful cast of characters that makes the interaction within the show both entertaining and funny.
Today we will be shining a spotlight on a niche aspect of the popular television series, the character's watches. For a show that centers around nerd and geek culture, you can bet that the accessories of each character are not random.
Before we head on to the main event, we will first go through a couple of interesting facts and trivia about the series. We will only be picking a handful of points, as including everything will take up the whole day.
So, let us begin with the whole "Bazinga" extravaganza.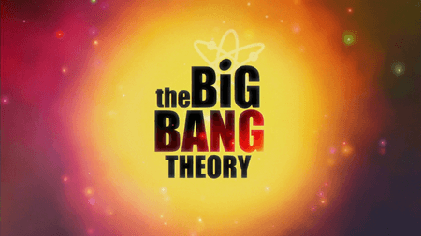 Wait… That's Not Penny
In the show's unaired pilot episode, Penny's character had a completely different actress and name. Amanda Walsh played a character named Katie in this unaired episode who meets up with Sheldon and Leonard.
However, the Katie character did not sit well with test audiences who felt she's way too abrasive and mean-spirited to the loveable underdogs. Hence, the recasting to actress Kaley Cuoco and renaming the character to Penny.
Jim Parsons is Not as Nerdy as You Think
To show how well Jim Parsons played Sheldon in the series, did you know that the actor hasn't seen Star Wars or Doctor Who? Yes, the two shows that Sheldon worships is entirely alien for Jim Parsons, literally. Parsons portrayed the super nerdy Sheldon so well that people believed that Parsons is like that in real life.
The Origins of Bazinga
Sheldon's "Bazinga!" catchphrase is as non-sensical as it sounds. There is no deeper reference or meaning to the word other than one of the writers saying it as the alternative to "Gotcha!" Which made it into the script at one point.
Sheldon's Lantern Corp Shirt 
You probably notice that Sheldon often wears Green Lantern shirts. But did you see how he wears different colored variations from time to time? Well, in the comics, there is a whole color spectrum for the Lantern Corp. Green stands for willpower, blue for hope, red for anger, and indigo for passion – to name a few.
The color of the shirt that Sheldon is wearing typically represents the character's current mood or frame of mind. Go ahead and watch the series again and keep an eye out for what color shirt Sheldon is wearing. It's pretty much a good indication of what the character is feeling in that particular scene.
Penny for Your Thoughts
Penny's surname was never revealed in the series. Of course, after getting married to Leonard Hofstadter, she now shares that surname. But what about her maiden name?
Well, several theories are floating out there. Still, our favorite is the Three Penny Theory that says her full name might be Penny Penny Penny, which will make Sheldon's quirky way of calling out to her from outside her apartment a cheeky subtle reveal.
The Big Bang Theory Set (Image Wikimedia)
Watches Worn in The Big Bang Theory
Sheldon Cooper (Jim Parsons)
Wenger Commando CityNot surprisingly, Sheldon prefers wearing a Swiss watch which is known for its impeccable precision. In particular, Sheldon seems to be a fan of the Swiss watchmaker Wenger.
Sheldon can be seen wearing a Wenger watch throughout the series, a Wenger Commando City, to be precise.
The Wenger Commando City features a 40mm stainless-steel case and a chronograph functionality with its two sub-dials which track hours and seconds. There is also a date display located at the 6 o'clock position.
Within the Wenger, Commando City is a Swiss quartz movement with an analog dial display. The Wenger Commando is durable, precise, and comes with the reputation of being a Swiss-made timepiece. That pretty much guarantees its overall quality.
Wenger's watches incorporate tradition with modernity with its aesthetic and build. This design makes it an excellent timepiece for a stickler for detail urban dwellers like Sheldon.
Leonard Hofstadter (Johnny Galecki)
Suunto X-Lander Altimeter Watch (SS012197310)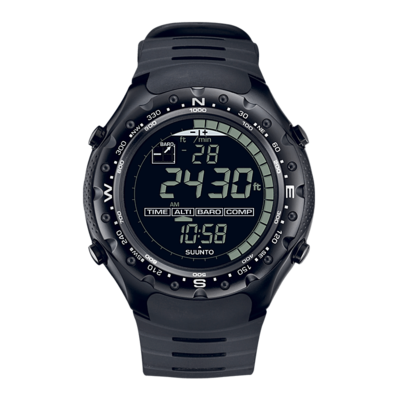 The multi-functional Suunto X-Lander is a perfect fit for the bookish Leonard. The X-Lander is packed to the brim with features such as an altimeter, barometer, compass, along with several timekeeping functions.
This level of functionality is the type of watch that someone like Leonard would wear.
While we doubt Leonard would be able to make full use of the X-Lander's multitude of outdoor features, this is a must-have for those who love hiking and camping.
Suunto smartwatches and fitness trackers are some of the most reliable; the X-Lander's design incorporates both of that in mind.
In terms of build, the X-Lander is quite large with its 51mm diameter case. The use of aluminum casing helps counter the substantial size of the case by reducing overall weight. The leather band also feels flexible and comfortable.
Leonard may not seem to be the type to go camping or any other outdoor activity. Still, he certainly values technology, functionality, and consistency, which is why a Suunto watch is a perfect fit for the character.
The X-Lander has since been discontinued but you can find other top ABC watches here including the newer Suunto Core.
Raj Koothrappali (Kunal Nayvar)
Casio CA53W Calculator Watch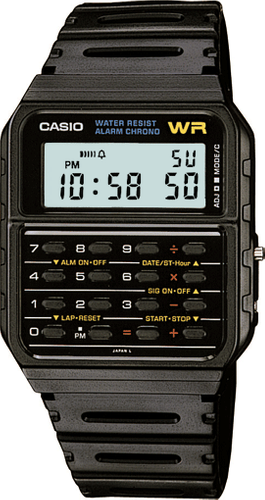 For a television show centered around nerd and geek culture, you know that a Casio calculator watch will inevitably make an appearance. No better to sport these vintage bad boys than the most naive of the group, Raj Koothrappali.
If you are a 90s kid like me, chances are you have already come across this Casio watch.
As the name implies, this digital timepiece comes with calculator functionalities. Specifically, it has an 8-digit calculator built into the device, allowing wearers to perform addition, subtraction, multiplication, and division.
As a timepiece, the Casio CA53W comes with a stopwatch, timer, auto calendar, and dual time display. It is also unexpectedly smaller than what you would expect with its 42mm diameter rectangular case. Also, the Casio Calculator watch is water-resistant for up to 50-meters.
Howard Wolowitz (Simon Helberg)
Nixon Cannon Watch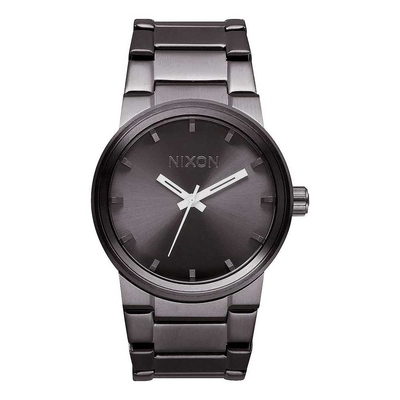 Howard doesn't seem to be the most up-to-date member of the group in terms of fashion, as he can be seen wearing retro and vintage clothes and accessories. Howard is often seen wearing different timepieces; one watch we manage to determine is the Nixon Cannon watch.
The character appears to prefer slim and low-key clothing and accessories, which makes the Nixon Cannon an excellent fit for his sense of style.
The Nixon Cannon features a highly urban design with a blend of a deluxe charm without reflecting on the price tag.
This timepiece features a 39mm stainless steel case with a gunmetal finish and a 3-link bracelet with similar aesthetics. The case utilizes a mineral crystal window which provides more than adequate protection.
Inside the Nixon Cannon is a Japanese quartz movement with its analog dial display. The minimalist dial features hour marker projections and bold white hour, minute, and second hands.
Simple, subtle, and dependable – definitely something that complements Howard Wolowitz's character.
Check out this list of recommended watches for engineers, we think BBT characters would approve.
---
Featured Image Image Wikimedia