Breitling is one of the leading brands in the watch industry and has been around since 1884, making them part of an exclusive club of the longest-standing watchmakers in the industry.

Starting as a little watch workshop owned and operated by Leon Breitling. From the get-go, Breitling focused on developing chronograph watches designed for commercial use. This showcased the brand's exceptional craftsmanship and skill as well as gave their timepieces a unique aesthetic edge over the traditional single-dial timepieces. Over the years, Breitling grew in popularity and by the early 20th century the watchmaker company became well-known for their top-tier car tachymeters and stopwatches.
Breitling also made its mark within the aviation industry with its outstanding pilot watches, specifically, the Breitling Navitimer. You can check out some of Breitling's finest and beloved watch lines including the Super Avenger, Navitimer, and Superocean Now, one particular aspect you might notice about Breitling watches, besides the refined chronograph design, is its high price tag. In this article, we will be taking a closer look at Breitling timepieces and understand the reason for their premium-grade prices. Does Breitling make a good argument for their high-end timepieces? Are Breitling watches worth it? Let's find out.
7 Reasons Why Breitling Watches Are Expensive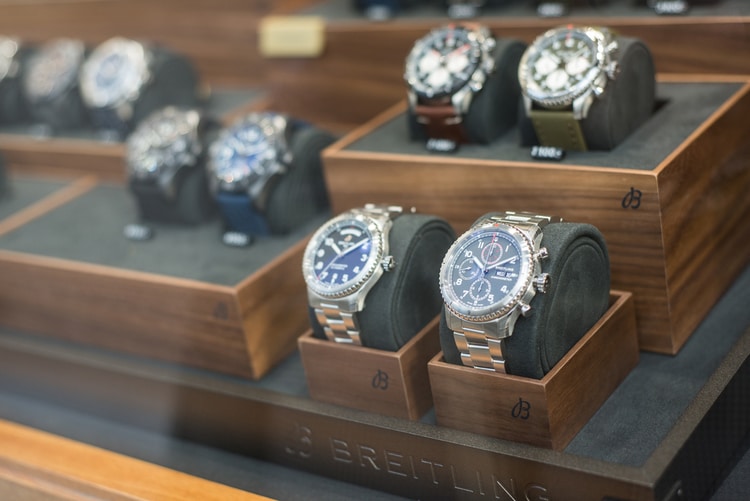 Breitling timepieces average around $3,000 to $6,000, which is quite a spoonful. One of the cheapest Breitling models that you can find is the Chronomat Colt, with a leather strap you can still find them for around $2,000. So, what makes Breitling watches expensive? We will be going through specific factors that contribute to Breitling's luxurious prices to give you a good grasp as to why their timepieces easily reach the mid-four-digit price tag.
Breitling Watches Brings a Wealth of Prestige
Of course, at the end of the day, Breitling is just a timepiece at its core. However, there is one particular element that separates these luxury timepieces from some of the lower-priced competition – and that is prestige. Prestige is one factor that Breitling undoubtedly has in its corner being that it is one of the oldest watch brands in the world, starting back in 1884. Yes, that's right – Breitling is currently 137 years old giving it a whole lot of heritage and prestige. Also, it doesn't hurt that the origin of the company stems from the watchmaking capital of the world – Switzerland.
Breitling has also built a fantastic reputation for crafting luxury chronograph watches, which have been its calling card since the beginning. Because of this reputation, Breitling is favored amongst divers and pilots. This ranges from enthusiasts to professionals, as Breitling watches have a reputable standing within these circles.
Breitling Watches Have That Exclusive Appeal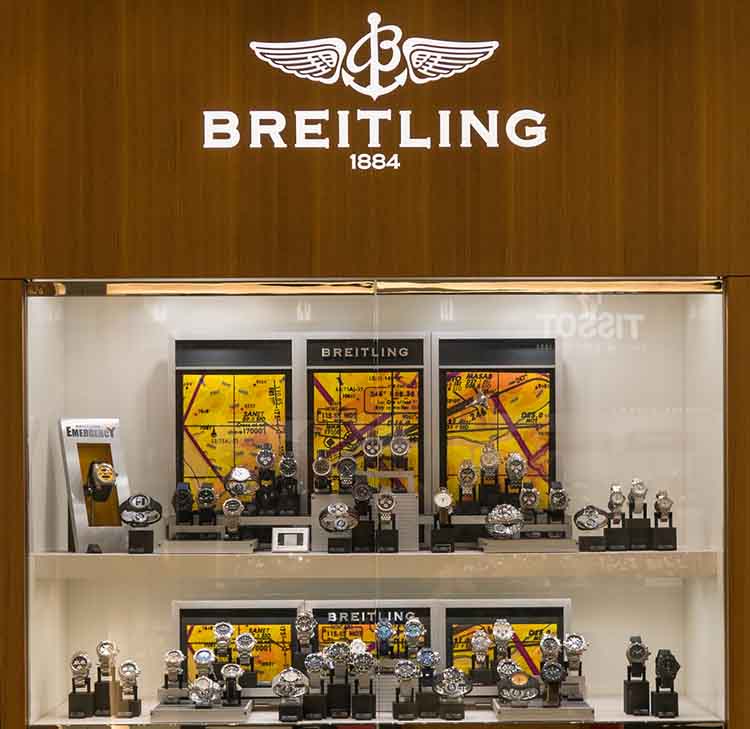 Another element that gives Breitling its price tag is the exclusivity that this brand provides as it is not as common in the market as mid-range (but still excellent) watch brands. That level of exclusivity cannot be devalued as it gives brands like Breitling a certain appeal in the market, especially within the timepiece aficionados. The fact that not everyone can get their hands on a watch like Breitling makes it even more enticing, and this is another factor that adds to Breitling watches' market value.
Breitling has also collaborated with several other companies to produce stunning limited-edition watches. These limited-edition timepieces offer unique traits that you typically wouldn't find in a Breitling watch. From exquisitely designed cases and dials to advanced watch technologies, Breitling's limited-edition watches further enhances the exclusivity of the brand.
Breitling Watches Incorporate Premium-Grade Materials
Where the watch was manufactured and when the brand was founded is just a part of what gives a timepiece its prestige. Another essential element is the material used in the watch's construction. Brands like Breitling utilize premium materials to develop their timepieces. These materials are levels above what an average timepiece usually employs.
Breitling is known to incorporate materials such as 316L antimagnetic stainless-steel alloy and grade 2 titanium in some of its watch models. Not only does Breitling feature top-class materials, but they also employ some of the most highly skilled watchmakers, cutting-edge machinery, technology, and some of the most stunning and complex watch designs around. Combine all of these and you have yourself an outstanding timepiece. Additionally, high-end watches also tend to feature intricate automatic movements that provide top-tier precision.
There Will Always Be a Demand in the Market
This factor covers not only Breitling but other high-end brands such as Omega and Rolex as well. The fact of the matter is that there will always be demand for luxury watches and there will always be a market that will gladly pay for these expensive watches. You can apply the "supply and demand" theory here. High-end luxury watches are a staple in the industry and while not everyone can afford a Breitling or Rolex watch, the luxury watch market itself is still quite lucrative all things considered and there will always be a good percentage of consumers who will be willing to spend money on these timepieces.
Breitling Has a List of Prominent Advertisers and Advertisements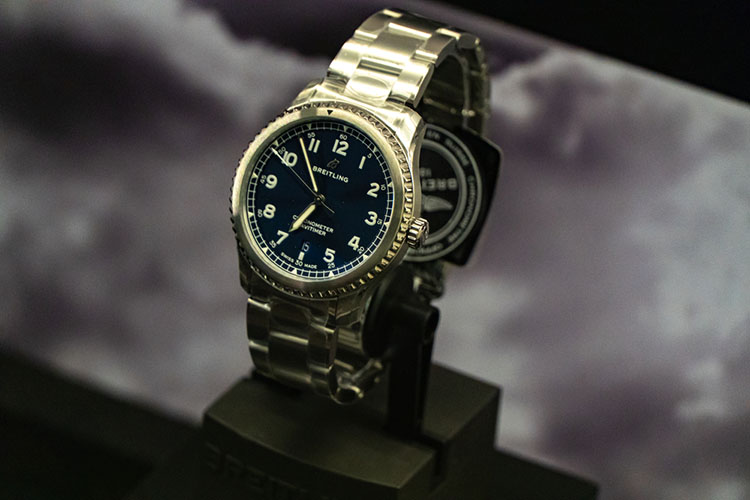 Adding to the prestige of Breitling watches are the personalities that advertise or are fans of the brand. Celebrities such as Tom Cruise and Brad Pitt are known for wearing Breitling Emergency series timepieces now and again, which inherently gives a certain "rub" to Breitling's standing in the market. This is a trickle-down effect as whenever a certain well-known personality is seen wearing a certain brand, you can bet that a lot of their fans will also follow suit.
Breitling has also been spotted in films, one of the most notable is the 007 film, "Thunderball", starring Sean Connery as the titular superspy, James Bond.
Other notable films wherein a Breitling watch can be spotted being worn by a character in the film includes Leonardo DiCaprio in "Blood Diamond" and Bruce Willis in "Die Hard 3". As you can see, Breitling has also dipped its toes in the pop culture pool and this venture has undoubtedly lent to the brand's growth in popularity and mystique within the watch market.
Breitling Delivers Top-Tier Chronograph Performance
The Breitling Chronomat is one of the most trusted aviation timepieces in the industry. Many consider it one of the best Breitling watches to start your collection.
This is not a surprise considering that the Chronomat is a slightly upgraded version of the Navitimer which is considered by many as one of the best pilot watches on the market.
Breitling watches are not only reliable and precise, but they also boast a good deal of charisma with their highly-refined aesthetics.
Top-notch chronograph watches are not only the forte of Breitling though as they are also known for developing some of the most innovative timepiece models in the market. A perfect example of this is the Breitling Emergency series which is a revolutionary "rescue" watch that is equipped with the ability to send out a distress beacon, 406 MHz with the newest model Emergency II. This will alert the appropriate rescue services, which is indispensable if you are in the field of navigation (pilots, sailors, divers, and hikers).
Breitling Utilizes Advanced Watch Technologies and Movement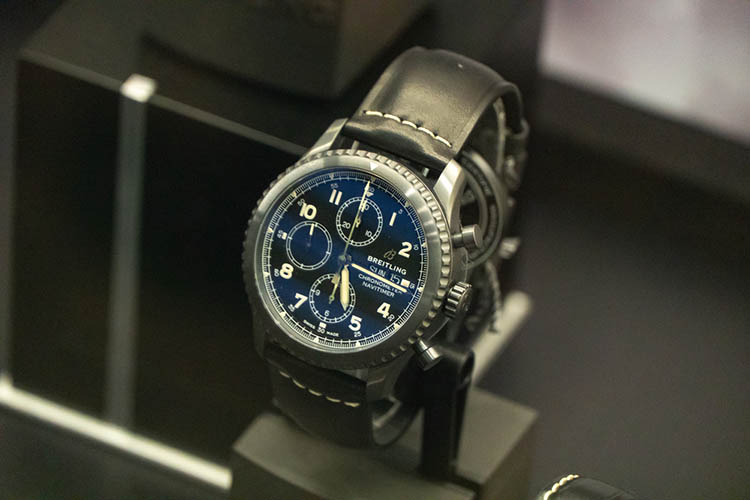 Breitling watches are equipped with extremely precise in-house automatic movement as well as the SuperQuartz movement which they use for their Colt watch line. While the "quartz" might give you pause, take note that the SuperQuartz is the only COSC certified movement of its kind. You can also factor in the fact that Breitling watches were initially considered as "tool watches" before shifting into the more profitable luxury watch market. That means that Breitling brings a bit more functionality to the table in comparison to other high-end watch brands.  
However, Breitling watches are best known for their mechanical chronometer movements. This gives Breitling watches an edge in terms of their sophisticated inner mechanism, which is certainly a must-have factor for watch enthusiasts and collectors.
Conclusion
So, to answer the question of why Breitling watches are so expensive – well, there isn't one definitive answer as it is an amalgamation of several factors. Some of these factors cannot be manually manipulated, like the brand's heritage. That said, the history of a timepiece brand is just one part of the equation and is not a guarantee that it will provide an equal level of prestige to the brand's name. Luxury timepieces like Breitling are a rather complex subject, which if you think about it, is another reason why such brands are highly sought-after in the market.