Overall Verdict 
The Amazfit GTR 2 is one of the most feature-packed smartwatches at this price point. And thanks to its well-implemented software, the GTR 2 has finally earned its place as my daily driver. 
| | |
| --- | --- |
| PROS | CONS |
| ✅ Great Design and Build Quality | ❌ Need to Use the Companion App for Sleep Tracking |
| ✅ Fast and Responsive Software | |
| ✅Curved Display | |
| ✅ Alexa and Offline Voice Assistant  |   |
Amazfit GTR 2 Review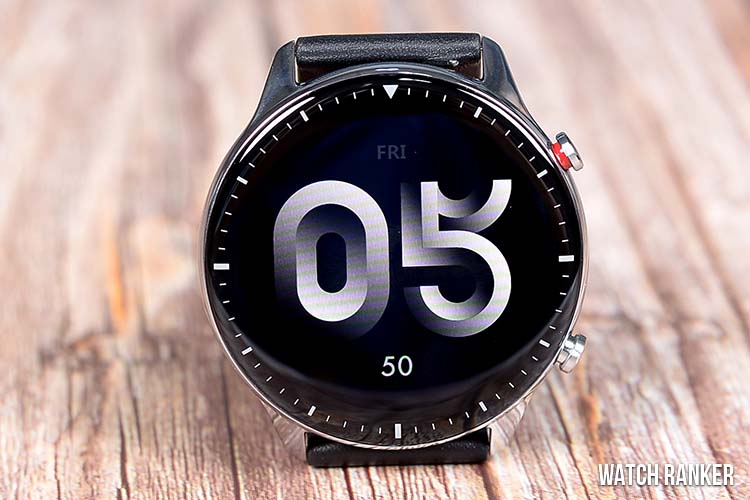 The Amazfit GTR was Amazfit's attempt at making a highly competitive mid-range smartwatch. Unfortunately, it wasn't able to convince us due to its poor software and lackluster design. Amazfit has the right ideas but couldn't pull them off due to budget constraints. 
This time around, Amazfit is looking to try again with the new and improved Amazfit GTR 2. Everything from the aesthetics to the software has been fully revamped. And as seen on its sister model, the Amazfit GTS 2, Amazfit seems to be taking a different but better direction with their newer watches.
However, addressing the issues of their older models won't just magically make the GTR 2 a great watch. It has to provide something that no one else in this price range cannot. In this review, we will find out w
Amazfit Brand Overview 


If you're a fan of smartwatches, then you have most likely heard about Amazfit. They are currently the second-largest wearable manufacturer. They also produce some of the best and most affordable smartwatches. They are the recommended brand for anyone looking to get into smartwatches. 
Amazfit is owned by Huami, who is the exclusive business partner of Xiaomi. Huami made Xiaomi's fitness trackers but established Amazfit to make more advanced smartwatches that can compete with brands such as Fitbit. 
Today, Amazfit not only makes great smartwatches. They have also ventured beyond smart wearables and have made devices such as the Amazfit Powerbuds and Amazfit Zenbuds. The company continues to grow, which can be seen with products such as the Amazfit GTR 2 and GTS 2. 
Check out our Amazfit brand overview to learn more.
Packaging & Accessories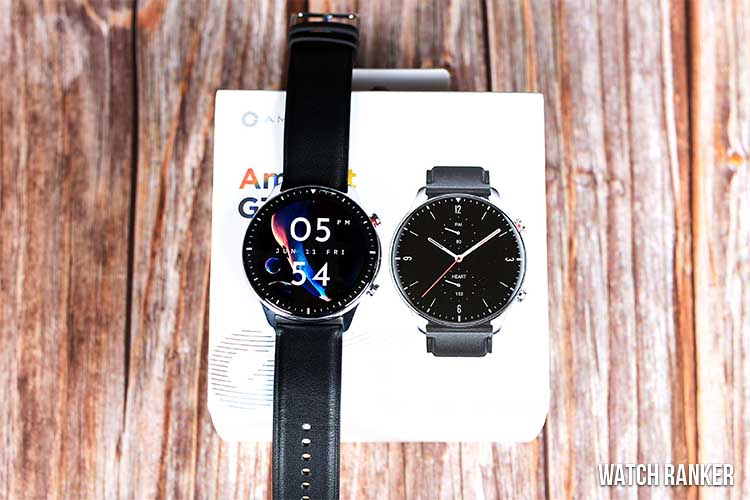 The original Amazfit GTR came in flashy packaging that was very interesting but a bit too much for my tastes. Amazfit has toned their packaging down by presenting the GTR 2 comes in a cleaner and more minimalistic box. 
Of course, this does not mean that the GTR 2's box is bland. There are some unique elements, such as the 3D-looking product photo on the front. There is also enough relevant information on the sides of the box. 
Aside from those, the unboxing experience is simple and straightforward. Amazfit does not waste your time and lets you immediately experience the watch. With the box out of the way, let us proceed with the rest of the review.
Design & Build Quality 
The Amazfit GTR 2 features a round watch face that resembles classic analog watches. But unlike its predecessor, the GTR 2 has a lot of nice design elements that help give it its premium look. One of them is the new case material.
The Amazfit GTR 2 now comes in both a stainless steel and aluminum variant. The watch that is featured in this review is the classic model that features an aluminum case. 
Compared to its predecessor, this new case material feels better on the hand. It also gives the watch a more sturdy feel without adding any additional weight. 
Additionally, the plastic material used for the underside of the watch where the heart rate sensor is located has been changed to give a smoother feel. And overall, I had no issues while wearing the GTR 2 throughout the day.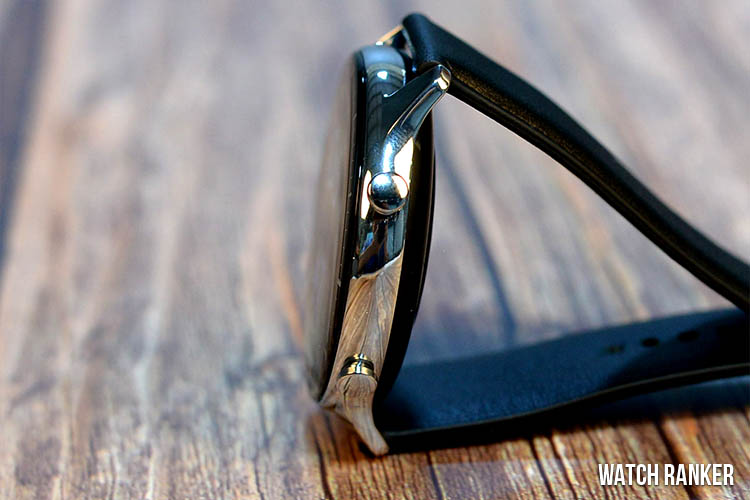 The new case materials aren't the only thing that has changed with the GTR 2. The entire front portion of the watch has been redesigned. And the most noticeable part is the new curved display. The curvature is quite subtle and not as pronounced as the GTS 2. However, it certainly adds to the look and feel of the watch. 
The new case material isn't the only new design element of this watch. The GTR 2 now features a 3D curved display. It isn't as noticeable as the GTS 2's display, but you can certainly feel it when touching the edges. 
The only design element that I didn't like about the GTR 2 is the pattern on the edges. It is certainly an improvement over its predecessor. However, it looks a bit fake when looking closely.
Screen Quality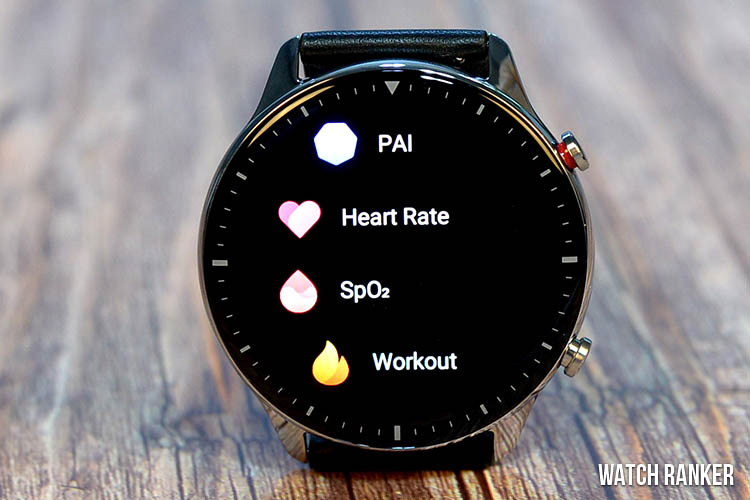 The screen quality was one of my favorite things about the original GTR. And it is very nice to see that Amazfit has further improved the display in this new version. 
The GTR 2's screen is brighter, more vibrant, and sharper than the original. This makes the GTR 2 a lot better for outdoor use. 
Additionally, the bezels on the GTR 2 are significantly smaller. This gives more room and screen real estate for easier navigation. And speaking of navigation, doing swipes was a lot easier thanks to the curved display. Edges feel smoother, and doing actions in those areas feels more accurate. 
Features 
The Amazfit GTR 2's feature set is similar to its predecessor. It has all the essential smartwatch features but is lacking more advanced features such as app installations. However, there are also new innovative features that help make it feel closer to more advanced watches, such as the TicWatch C2+. 
The biggest addition to the Amazfit GTR 2 is its voice assistants. You get a built-in voice assistant for navigating the watch as well as Amazon's Alexa for more advanced tasks. 
Additionally, the Amazfit GTR 2 now has a built-in speaker and microphone for phone calls, local music storage, and alerts. Having a mic and speaker was starting to become essential since all of Amazfit's competitors were starting to implement it, so I'm glad that Amazfit isn't falling behind.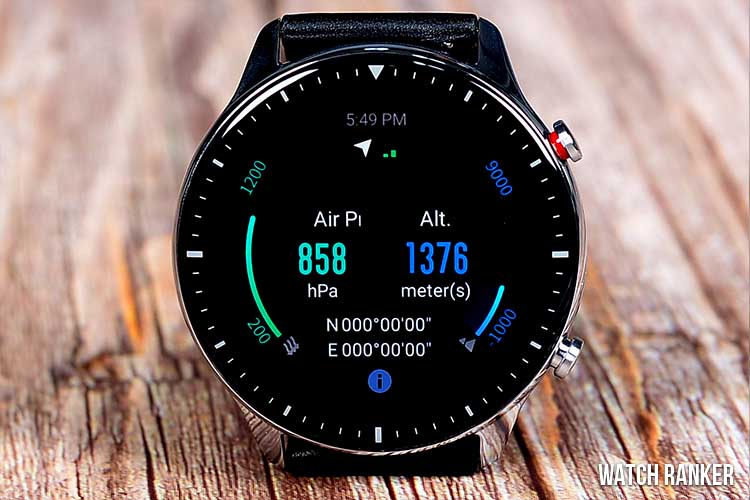 Also, having a speaker makes features such as "find my watch" more useful. The original GTR also had this feature, but it was almost useless since its vibration motor was not loud enough to be heard. 
Bluetooth audio on the GTR 2 is also a welcome addition. This allows you to directly connect your wireless earbuds or wireless speakers to your watch. This can be extremely useful for your workout sessions or for activities where you do not wish to get distracted by your smartwatch. 
Overall, the Amazfit GTR 2 does not only surpass its predecessor. It also surpasses all basic watches that it is competing against at this price point. 
Voice Assistant 
Since I consider the voice assistant to be a big feature of the watch, let us talk more about it. The offline voice assistant comes preinstalled in the watch. It is used to access shortcuts and other local smartwatch features. 
Unlike other smartwatches with a voice assistant, the GTR 2's assistant is not triggered via a hardware or software button. Instead, the watch automatically listens for commands once the screen is activated. Also, you have to specifically follow this syntax: open + app name.
I initially did not like the implementation of the voice assistant. I found that the window to say my commands were too limited. However, once I allowed the watch to continuously listen to commands as long as the screen was on, the experience became better. Just take note that enabling this feature consumes more battery. 
Aside from the voice offline voice assistant, you also get access to Alexa via a software update. Alexa works similarly to Google Assistant. You can access Alexa either through the home screen or by long-pressing the power button. 


With Alexa, you can do most of the things that Google Assistant is capable of. You can ask questions and control any device that is part of the Amazon Alexa ecosystem. 
During my testing, I found that Alexa wasn't as fast as Google Assistant. However, unlike my experience with the Google Assistant of watches such as the TicWatch C2+ and S2/E2, I found Alexa to be more reliable. 
Overall, the voice assistant on the GTR 2 wasn't just a gimmick. It is a well-implemented feature that vastly increases the usability of the watch. 
Health and Fitness Tracking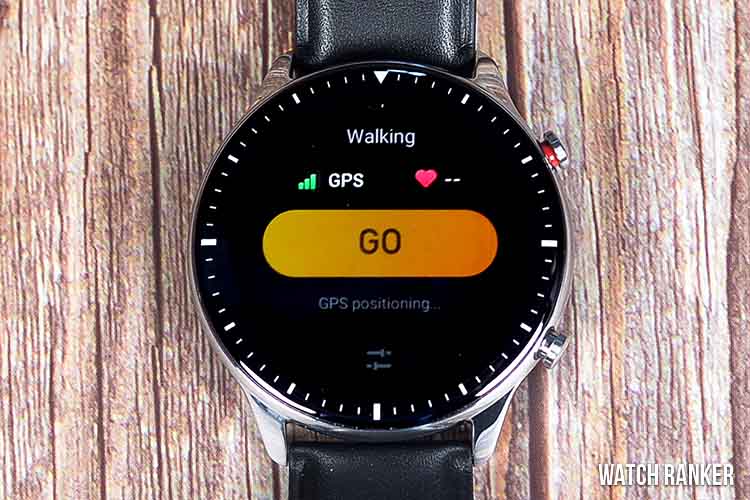 One of Amazfit's weaknesses is the health and fitness tracking features of their watches. Both the previous generation GTR and GTS were inferior to competing watches such as the Huawei Watch GT 2e when it came to this area. 
Fortunately, Amazfit acknowledges their weakness and has put in the time and effort to improve in this area. The result is still not as good as their competitors. However, it is more than enough for casual users. 
In terms of health features, the GTR 2 now has SpO2 tracking and stress tracking. Throughout my testing, the results were pretty similar to both the Huawei GT 2 and GT 2e. These are nice features to have, but I wouldn't say the results are accurate on any of these watches. 
Additionally, the GTR 2 now features a more advanced heart rate scanner. The original GTR had a very dodgy scanner, so I am glad that Amazfit finally improved on this. Also, 24/7 heart rate monitoring is now finally available. 
As for fitness activities, you get the same twelve basic activities that were featured on the original GTR. However, the GTR 2 features additional activities such as combat sports, leisure sports, swimming sports, and many more. 
My only complaint with the GTR 2 is that it still does not give you the option to view your sleep data on the watch. Almost all competing watches give you this option, so I do not understand why Amazfit refuses to implement this feature. But overall, I am very happy with the improvements in the GTR 2's health and fitness tracking features.
Amazfit GTR 2 Software Experience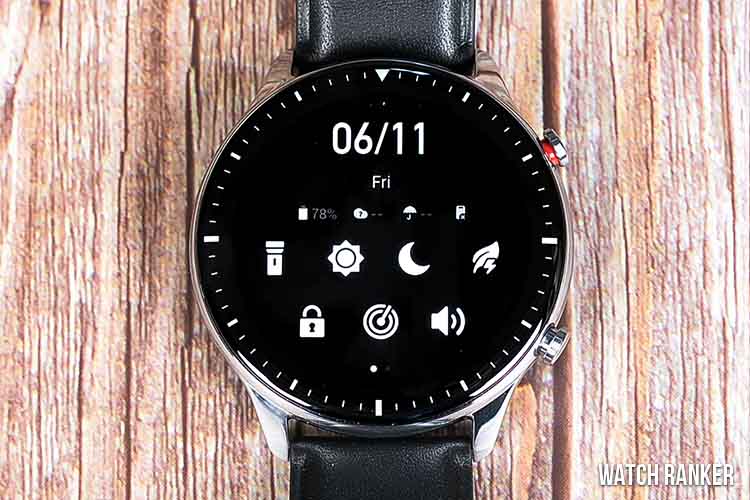 The improvements and new additions to the GTR 2 are all great. However, Amazfit still has to prove themselves in the software department. After all, this was the one thing that prevented me from using the original GTR as my daily driver. 
I wasn't expecting much when trying out the GTR 2. But to my surprise, I found the software to be one of the best features of this watch. It is fast and intuitive and has all the elements that I want to see on a good smartwatch software. 
It follows all the basic conventions that all smartwatches use. Unlike its predecessor, the power button is now used to access the menus instead of shutting off the screen. There is also now a dedicated notifications menu that can be accessed by swiping up.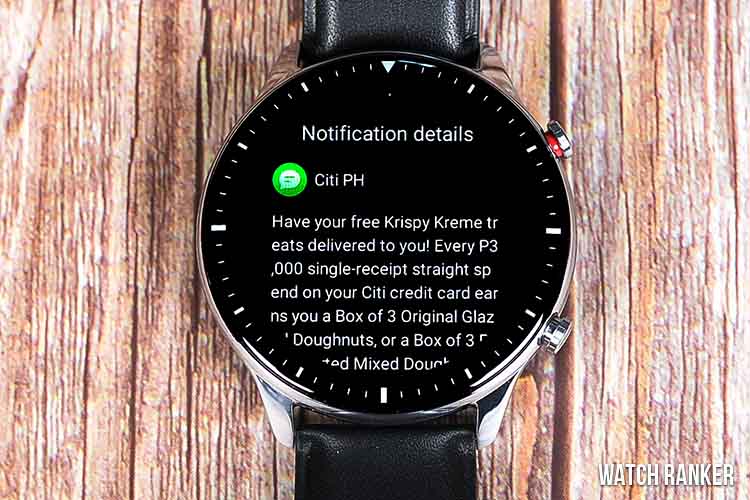 Additionally, you can now finally customize which apps appear on your home screen. This is an incredible feature to have and was only previously available in Wear OS watches.
And best of all, most settings and features can now be accessed within the watch. You can still use the companion app, but you do not have to rely on it. 
The software is pretty much identical to the Amazfit GTS 2. But the main difference is that the software has been optimized for a round screen. 
And since the screen is bigger, you get access to more information. Notifications are now more readable since long texts and contact names are fully displayed. 
Lastly, the aesthetics have finally been redesigned. Everything now looks cleaner and more professional. Overall, the software experience is arguably one of the best ones that I have experienced at this price point. 
Watch Faces 
Watch faces have also gotten a massive improvement on the Amazfit GTR 2. You get a completely new watch face library with designs that are optimized for the GTR 2's AMOLED display. Additionally, some watch faces can be customized to display the most relevant information to you. 
At the time of writing this review, there are only 85 available watch faces. It is uncertain if this library will steadily increase over time. But at its current state, we are very happy with the diverse selection available. 
In terms of downloading and syncing watch faces, the GTR 2 isn't the fastest. However, the speed is certainly an improvement over its predecessor. And honestly, despite not being instantaneous, the whole process is pretty bearable. 
Also, since the GTR 2 has larger internal storage, you can now store more watches. This is a pretty big deal considering that the original GTR could only store one watch face. 
Lastly, the GTR 2 features AOD watch faces that are not only better than its predecessor but also with the rest of its competition. Most basic smartwatches only offer an analog and a digital AOD watch face. 
But with the GTR 2, you get AOD watch faces that are based on your current watch face. This is a great feature that has finally convinced me to use AOD despite its effects on the battery life. 
Battery Life 
The best thing about the GTR 2 is that it manages to retain its 2-week battery life. Of course, utilizing features such as AOD will reduce the battery life. However, even with most settings turned on, you are still getting at least 1 week of use. 
Given how many great features you have, it is very impressive that you still get a long-lasting battery. The only downside with the GTR 2 is that its charger is still proprietary and features a non-removable cable. This isn't a big deal since you will barely use the charger. 
However, for long-term use. I wish that Amazfit would finally transition to a USB Type-C connection. With this setup, you would only need to bring the magnetic charger with you since you can simply reuse the Type-C cable of your smartwatch. 
But overall, I am very happy with how much juice you are getting out of the Amazfit GTR 2.  
Verdict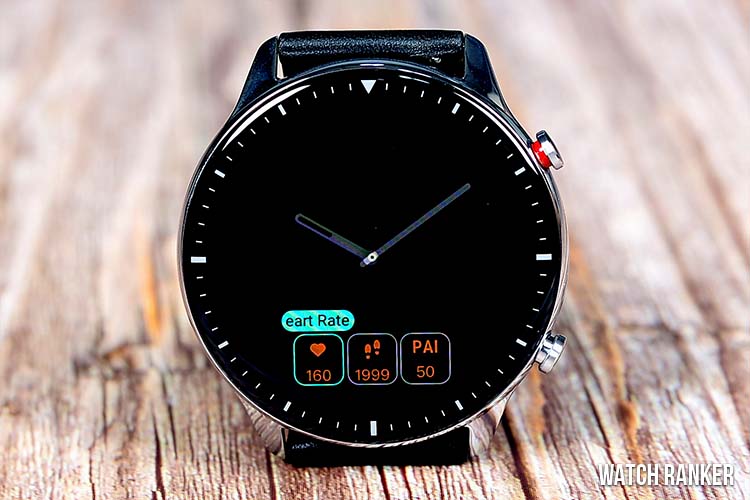 Amazfit has finally done it. They have made a great-performing smartwatch that has the potential to compete with much more expensive watches. And because of that, the GTR 2 has finally earned its place as my daily driver. 
It is certainly not a perfect smartwatch. There are still some issues, such as the sleep tracking, that I wish they implement via software update or with a future revision. I also wish to see further improvements in their health and fitness tracking technology. 
But overall, for its asking price, the GTR 2 is a great performer. If you are looking for a smartwatch that has a good balance of features and battery life, then the Amazfit GTR 2 is an easy recommendation. 
Specifications 
Brand
Amazfit
Model
GTR2
Screen Size
1.39" Touch AMOLED
Screen Protection
Diamond Carbon Surface-
9H Scratch Resistance
Screen Resolution
454 x 454 pixel
Pixel Density
326 PPI
Input Type
Physical Button/Touch Screen
Watch Dimensions
46.4×46.4×10.7mm
Weight
Sport model-31.5g (without strap), Classic model-39g (without strap)
Watch Case Material 
Polyamide & glass fiber
Bezel Material
Bezel-less
Watch Design
Circular, Curved
Strap Size
22 mm
Watch Colors
Obsidian Black
Water Resistance
Waterproof (5ATM)
Swim-proof
Yes, recommended
NFC
Yes
GPS
GPS + GLONASS 
CONNECTIVITY
     Wi-fi
Yes
    Bluetooth
Yes 
 SENSORS       Accelerometer  
Yes
    Heart Rate
Yes
    Compass
Yes
    Gyroscope
Yes
    Altimeter
Yes
    SPO2
Yes
    Elevation  
Yes
    Ambient Light
Yes
    Barometer
Yes
FITNESS TRACKING
     Sleep tracking
Yes
    Steps
Yes
    Floors Climbed
Yes
    Heart Rate Monitoring
Yes
    Calories
Yes
    Distance
Yes
    Stress
Yes
    VO2 Max
Yes
    Blood Oxygen
Yes
    Blood Pressure
No
    Menstrual cycle tracking
No
    Swim tracking
Yes
    Underwater heart rate  
          tracking
No
    On-screen workout modes
–
    Triathlon mode
No
    ECG tracking
No 
    Preloaded sport modes
Yes
    Safety tracking
No
Battery Life
Typical Usage-14 days; basic usage-38 days; heavy usage- 6.5 days
Battery Technology
Li-Ion
Charging Time
Approximately 2 hours
Charging Type
USB based charging dock
Compatible OS
Android
iOS 
NOTIFICATIONS
     Email Alert
Yes
    SMS Alert
Yes
    Calls Alert
Yes
    Event Reminder
Yes
    Weather
Yes
    Third-party Apps
Yes
MEDIA
     Audio
mp3/mp4
    Music Streaming
Yes 
    Bluetooth Music
Yes
    Radio
No
    Loud Speaker
Yes
    Microphone
Yes
CLOCK FEATURES
     Time/Date
Yes
      Stopwatch
Yes
    Alarm
Yes
OTHER FUNCTIONS     Control camera
No
    Music Control
Yes
    Find Phone
Yes
    Text Response
No
    Answer Call
Yes
MISC 
     Payment System
NFC(Alipay)
      Companion App
Zepp App
Customizable watch face
Yes
Interchangeable band
Yes
Voice command
Yes
Internal Storage
4 GB
Operating system
Amazfit OS