The watch world is buzzing with the news of gold watches making a grand comeback. Watch dealers and manufacturers are seeing a rise in demand for gold watches. Especially with brands like Rolex and Nautilus, prospecting that consumer preference is seeing a shift.
While it is true that gold watches are expensive, it is a sound investment to make – this article will detail why! Taking this into consideration, we dive into understanding some common aspects of gold watches and their trend over time. We will also look at the different facets of gold watches to consider before investing in one.
Are Gold Watches Still in Style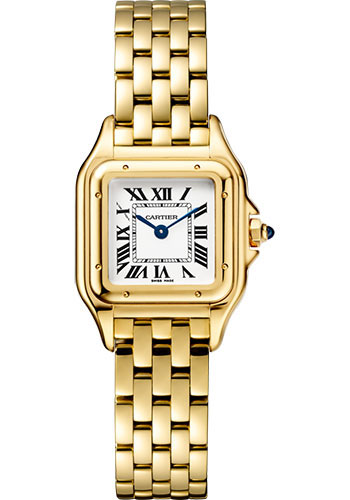 In short, gold watches never truly went out of style. Ever since the discovery of gold and its use in clocks and watches, gold has remained one of the most preferred metals across the globe. This is because gold watches symbolize status, luxury, sophistication, and wealth. However, it is also true that gold watches do not always top the trend every year. This is to say that while gold watches remained sought after, they don't always remain the most trendy metal every year.
We noted above, many watch manufacturers are seeing a doubled demand for gold watches currently. Moreover, reports also indicate that gold watches were a hit at the Watches & Wonders Shanghai show, proving they never completely went out of style. When we say gold watches, we don't mean just yellow gold watches, but also rose gold and white gold watches are seeing a rise in demand.
As it happens, the larger consumer base remains divided over gold watches. While some may consider gold as too flashy, there are elegant gold watches, making them historically classic timepieces. For instance, watches with a thin gold bezel paired with a leather strap personify class and grandeur without hurting the eyes of the onlookers. But, on the other hand, brands also have come out with a full gold watch, including the dial and strap. With watches like these, customers question the existence of gold watches altogether.
Despite this divide, history has proven to us that gold watches will stay in style, in some form or the other. And, manufacturers will always find a way to design and cater to the section of people with an unhinged preference for gold watches. At the end of the day, it also comes down to your preference and style, despite what the market trends might state.
Are Gold Watches Considered too Flashy?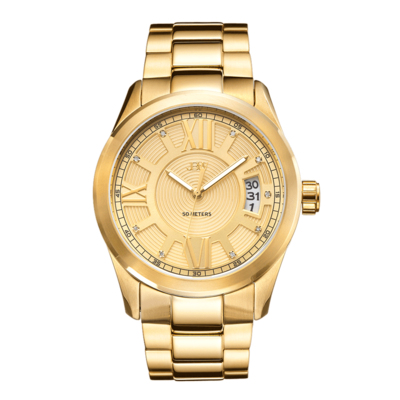 Not all gold watches are flashy. Particularly, yellow gold derives this attention as a flashy watch. One main reason is that yellow gold is bright and can stand out easily. It does not go with all skin tones and when not accessories well, it can stand out, making it tacky. However, rose gold and white gold watches are not flashy by nature and for this reason, these watches are also hugely in demand.
When we compare yellow gold to rose gold, the latter definitely has more pros and the former, more cons. For instance, rose gold is subtle with hints of pink or red, making them the millennium gold. Yellow gold, on the other hand, is bright and not suited for all occasions. Moreover, rose gold does not tarnish over time and is also considered more durable than yellow gold.
White gold, on the flip side to yellow gold, is most sought after by women. Reports show that white gold can be the first choice for 35% of women looking at gold watches. This stands as evidence that gold watches, albeit rose and white gold, address the flashiness of yellow gold watches.
Gold Watches Sales Trends Over Time
However, given the market and price fluctuation of gold, we have seen peaks and valleys in the sales of gold watches. Currently, with the price of gold tipping over $2000 an ounce since COVID-19 hit globally, retailers are noting a jump in sales of gold watches and jewelry.
To this extent, Rolex gold Day-Dates watches are selling out through retail for the first time and Patek Philippe Nautiluses sales have increased two folds. Interestingly, it's not just new gold watches, but even pre-owned Rolex gold watches are selling out swiftly; further pointing to the prosperity of gold watch sales that is yet to come.
This has not always been the case. Looking back over the last few years, the trend of gold watches has declined to over 25%. Instead, the sale of steel watches boomed. Reasons like a declining preference for yellow gold, high prices of gold watch making it exclusive only for the most wealthy, and steel watches available at much affordable cost with same features as a gold watch but with higher durability aided the fall in market sales of gold watches.
Yet, this year we are seeing a reverse in these trends. Research also expects major shifts by 2025 including a 30% increase in direct consumer sales, a 6% decline in the mid-market watch segment, and pre-owned watch sales increasing to $30 billion. Supporting this prediction, another report shows us that customers are willing to spend more to own a luxury watch now more than ever.
And, are even willing to look at the secondary watch market to get their hands on one. Looking ahead, suggested trends up to 2025, watch manufactures are expecting a 1 to 3% increase in watch sales every year, paving the way for the gold watches to make their grand come back.
Do Gold Watches Hold Their Value?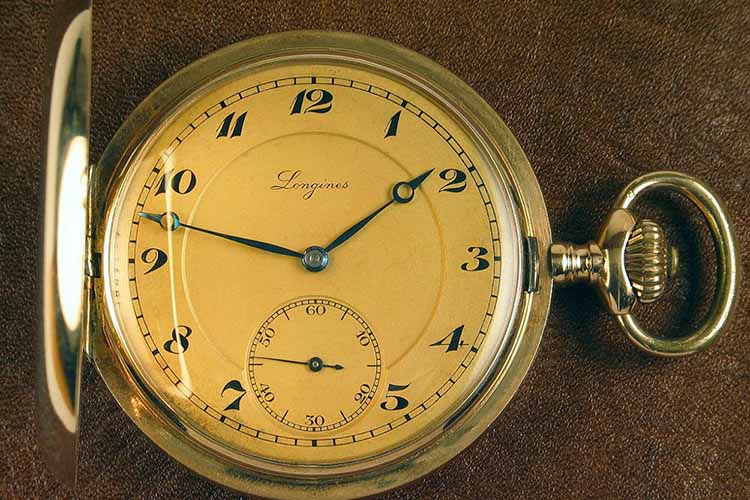 Gold watches remain most popular, mainly for the fact that they never lose their value. If anything, the value of gold watches only increases over time along with the increase in gold rates. We know that pure gold as such is soft, anything with a 24 or 22-karat indicates its purity. Given its damage-prone properties, watch brands combine pure gold with other strong metals to give it durability and hardness.
We get yellow gold watches when pure gold combines with zinc, platinum, silver, copper, nickel, or palladium. These metals help retain their yellow color. We get a rose gold hue when pure gold combines with copper and silver.
And finally, we get white gold when pure gold combines with silver, palladium, nickel, or anything with a silvery shade metal. Common to these three types of gold is a large composition of pure gold constituting in them. If your watch brand describes your gold watch with 18-karats, it simply means that the alloy has a combination of 75% gold.
This goes to say that all these 18-karat gold watches contain real gold, hold their actual value, and also increase over time with the increase in gold prices. This makes gold watches an investment for life. As we see the secondary watch market boom, your gold watch can probably even give you a higher return on investment years later than when you purchased it.
Which Kind of Gold Watch To Buy?
We noted that gold watches don't mean just yellow gold. Rose gold has taken its premium spot as the most preferred metal this millennium. And, white gold is always a hit with women. Keeping this in mind, we will dive into some facets of these gold watches to help you decide what kind of gold watch to buy.
Yellow Gold Watches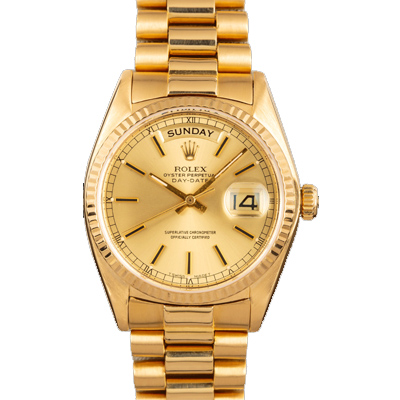 Resonating luxury and wealth, yellow gold is a status symbol. However, not all yellow gold watches are real gold. Check for the karats. 18-karat is a genuine gold watch. Anything lower means lower composition of pure gold and anything higher means your watch will damage easily.
The upside to a yellow gold watch, in addition to increasing value with time, is also that they are hypoallergenic. However, on the downside, yellow gold watches, when not accessorized or paired properly, can stand out and looks extra flashy. Experts suggest that yellow gold mainly suits warmer skin tones only.
Despite these divided consensuses about yellow gold, it is the epitome of success and no market trend can take this fact away from it.
Rose Gold Watches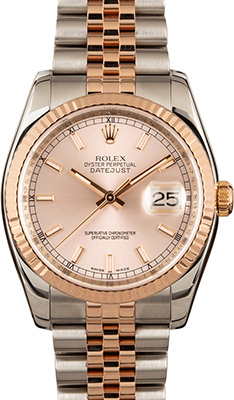 Rose gold is a metal swiftly taking over various industries – be it watches, jewelry, phones, laptops, electronics, you name it! Unlike yellow gold watches, rose gold is not flashy. Rather, it proves an elegant and sophisticated look, making it sought after globally.
The upside to a rose gold watch is that it will never tarnish. With regular polish, you can keep the rose gold shine and sheen alive for many years! But, on the downside, copper combined in the alloy can cause skin allergies. If you have sensitive skin, it is best to steer clear of rose gold watches.
Besides, rose gold is versatile and currently in trend. This makes it suitable for all occasions and with all outfits. Unlike yellow gold, you need not worry about it looking flashy or out of place. And most importantly, rose gold goes with all skin tones, making it perfect as long as you are confident to pull it off.
White Gold Watches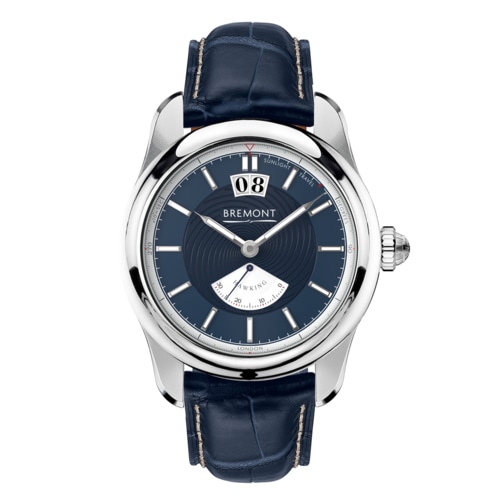 White gold is most popular amongst women. Unlike yellow and rose gold, white gold would need extra care. Most white gold watches come with a rhodium finish, it keeps the surface smooth and shiny. Unfortunately, this rhodium finish wears off easily. Sweat, chemicals from handwash or creams you may use, and excess moisture in the air all affect the rhodium finish.
Once it wears off, your white gold watch may be prone to visibly showing scratches and dents. You can polish it frequently to maintain its polish. But, remember that this extra care is what keeps your white gold as a brand new one.
At the end of the day, these nuances will help you identify which gold best suits you, your needs, preference, and budget.