For the seasoned watch enthusiast, the choice between Citizen and Invicta is pretty clear cut. Citizen is a well-respected brand that has been a staple in the industry thanks to its quality timepieces. On the other hand, Invicta is considered as the more budget-friendly and entry-level brand. While both coincide within the same price range, their reputation is quite distinct from one another.

In this article, we will be taking a closer look at the two watchmakers to help you decide which will better suit your personal preference. We will also be taking two best sellers from each brand and pit them against each other. To see which has the overall edge in terms of design, construction, and functionality.
History of Citizen


Citizen is a Japanese watchmaker company founded in 1918. Initially known as Shokosha Watch Research Institute, the company developed its reputation on producing beautifully crafted pocket watches.
It wasn't until the 1930s when the company was officially renamed as Citizen. By 1936, Citizen began their expansion to other parts of the world as they started selling their timepieces in certain Southeast Asian countries.
The 1950s was a renaissance period for Citizen as they pumped out "first in the market" timepieces in rapid succession. Case in point, just a few years after releasing the Calendar and Parashock models, they also unveiled the first automatic self-winding movement.
Before the end of the 50s, Citizen made sure they finish up the decade with a bang as they released the Citizen Parawater, another first. This time, it is the first water-resistant Japanese wristwatch.
The 1970s saw a massive shift within the watch industry due mainly to the introduction of quartz movement technology. Citizen took full advantage of this as they increased their production of quartz watches. Quartz movement timepieces have taken up the majority of Citizen's watch catalog. However, they are still producing mechanical movement watches to this day.
Halfway through the 70s, Citizen made history with their Crystron Mega Quartz watch. The watch was developed to provide the highest level of accuracy in timekeeping. It was also the most expensive timepiece ever to be released.
There were only 3,000 Crystron Mega Quartz manufactured, making this one of the rarest timepieces and is highly sought after by watch collectors worldwide.
Citizen wasn't satisfied with releasing the most accurate watch that decade though as they also unveiled the Crystron Solar Cell. This was the first light-powered analog quartz watch, another milestone in Citizen's illustrious career.
Within recent decades, Citizen blazed a trail in the industry that few could emulate. Some of their noteworthy watches include a 1,300m water-resistant diver's watch and the first wristwatch with vocal recognition technology.
To this day, Citizen is still going strong without missing a beat. If you are looking for a quality watch brand, you can never go wrong with Citizen watches.
History of Invicta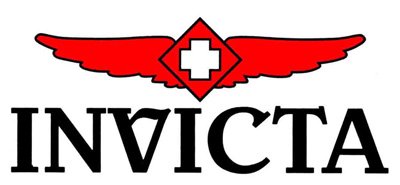 Invicta is a Swiss watchmaker company that was founded back in 1837. Invicta built its reputation with its excellent manual and automatic-winding watches. While not as well-known as other Swiss watchmakers, Invicta held its own along the middle line of the market.
Invicta went on a solid run in the following decades. While nothing groundbreaking, Invicta firmly become one of the more well-known mid-range watchmakers in the market. However, the quartz watch revolution of the 70s was a huge stumbling block for the company.
With Invicta utilizing a precision mechanical movement for their watches, the introduction of the quartz movement significantly took up a chunk of their market.
It took almost a decade for Invicta to finally catch up with the market as they finally entered the quartz movement arena. Invicta didn't lose sight of their original goals, though. That is, to develop affordable yet high-quality timepieces. This is a mission that they are still doing to this day.
Citizen and Invicta – Watch Comparisons
If you read through the quick history overview above, then you will already have a good idea as to which brand delivers better quality. But I ask you this – is it as clear cut as it appears? Let's find out.
Aviation Watches
Also known as pilot watches, aviation watches are designed not only for casual use but also comes with specific features that make these timepieces useful for pilots. Some of the features that are attributed to pilot watches include anti-magnetic construction, shock-resistance, high precision, and better legibility. With this in mind, let's check what Citizen and Invicta have to offer in this watch category.
Citizen Eco-Drive Stainless Steel Leather Aviation Watch

The Citizen Eco-Drive Aviation Watch takes on a vintage design which will undoubtedly win over those who are aficionados of traditional style timepieces. The Citizen Avion is marketed as a watch that captures the look and feel of transatlantic flights in the 50s. A glance at the Citizen Avion proves this claim handily.
The stainless steel 45mm case is perfectly partnered up with a brown leather strap with contrasting stitching for added charm. The markings on the dial are bold and legible, one of the critical features of a pilot watch. The watch comes with chronograph features and a 12/24-hour time and date display.
As with all pilot watches, the Citizen Aviation won't look out of place during gatherings. Its classic 50s design will surely be one of its most significant selling points with general customers. Overall, the Citizen Avion offers substantial precision and functionality dashed with a simple yet eye-catching design.
Invicta 17203 Aviator Stainless Steel Watch

The Invicta 17203 Aviator is one of those rare pilot watches that manages to combine a visually pleasing design with a good number of features. While somewhat bulky with a 48mm stainless steel case, the Invicta Aviator still manages to deliver a comfortable fit.
The two-toned case (rose gold bezel and blue dial) is an excellent aesthetic choice. Especially when partnered with the shiny stainless-steel bracelet. This watch utilizes Japanese quartz movement, giving it the accuracy required for any respectable pilot watch.
As for the dial and analog display, it provides more than adequate information with relatively good legibility. However, it does border on being too cluttered though. The dial is protected using synthetic sapphire window glass. This material is highly durable and is scratch-resistant as well.
The Invicta Aviator also comes with a highly welcome extra feature, which is its 100m water resistance rating. This gives the Invicta Aviator the ability to withstand being used for swimming and snorkeling.
Best Aviator Watch – This is a close match to call. The Citizen Avion is undoubtedly a top-tier pilot watch, but the Invicta Aviator is no slouch as well. In terms of construction quality, the Citizen Avion takes a considerable chunk of the cake. The Invicta Aviator though comes with slightly more features and the bonus of being water-resistant and cheaper. For this round, we can just as quickly flip a coin to figure out the winner. If quality and accuracy are your primary concern, I would suggest going for the tried and tested Citizen Avion. Still not sure? Click here to see our top picks for pilot watches under $500.
Diving Watch
From high up in the sky, let's now go deep underwater. Diving watches are pretty much your standard timepiece but are constructed and designed to withstand being submerged underwater. Let's check out what Citizen and Invicta have to offer in this area and see if this round will be as close as round one.
Citizen Eco-Drive Promaster Diver

When it comes to dive watches, Citizen is among the select few brands that have perfected timepieces in this category. Their dive watches are all delivered with the highest caliber and with an impeccable presentation as well.
The Eco-Drive Promaster Diver is a somewhat large timepiece with a case diameter of 48mm. The sturdy steel case is attached to a durable and comfortable rubber bracelet. The rubber band will also help improve its grip when underwater, preventing the watch from shifting around accidentally.
As a diver watch, the Promaster provides up to 300m water resistance. This gives it an edge as it can pretty much be used with snorkeling, swimming, and diving without concern. Also, the hands and markers within the dial all have luminous accents.
This is a must-have feature for diver watches that offer considerably high-water resistance as the light will be a factor when you go diving.
The Promaster Diver uses Japanese quartz movement with an analog display. The dial is protected using an anti-reflective mineral window. This wristwatch also comes with a strap extender so that it can also be used over a wetsuit.
Invicta 9204 Pro Diver Collection

The Invicta Pro Diver Collection 9204 is a relatively unassuming timepiece. It pretty much follows the industry standards when it comes to design with a stainless-steel case and bracelet. The blue dial, while visually striking, is a standard fixture with other diver watches within Invicta and other brands' catalog.
That being said, if you are still new in the watch market, then Invicta is undoubtedly an excellent entry point brand. There's a reason why Invicta uses this design choice; it is aesthetically pleasing.
This one uses a 38mm case, so it is quite sleek and light. It features Japanese quartz movement with analog display. The glass is made from durable mineral crystal and for its main feature – has a water resistance for up to 200m.
Best Diver Watch – The Citizen Promaster Diver completely blows the Invicta Pro Diver out of the water, no pun intended. However, it is significantly more expensive compared to the below $70 price tag of the Invicta Pro Diver. If you are looking for something reliable and budget-friendly to wear during water activities or fishing, the Invicta brand is a good option. If you are looking for an upgrade – Citizen is always an excellent choice. Still not sure? Click here to see our top picks for dive watches under $500.
Conclusion Citizen vs Invicta – Who has the Better Watch?
While both pretty much exists within the same price bracket, Citizen is a safer choice if you are looking for quality, style, and reliability. Put, you can't expect a fair fight between a brand known for delivering premium timepieces with another known for being affordable (yet still impressive) watch brand.