G-Shock and Fossil watches could not be more different from one another in terms of brand identity and reputation, so this might seem like a very strange comparison to many watch aficionados.
However, it is a question our readers have asked a surprising amount of times. On second thought, putting myself in the place of a person buying an affordable watch and searching on a specific price range, it does make some sense that watches from these brands might show up next to each other. So we've set off on the challenge to look closer look at the watches from each of these brands to see if we can find models with significant similarities that are logical to compare. We did manage to find some by Fossil that focuses on a more tactical design than their usual timepiece aesthetics.
Can these watches hold their ground to G-Shock's ultra-tough watches when it comes to durability or functionality? How does G-Shock fair against Fossil on a design level? We will be figuring out the answer to these questions as well as which brand will best complement your personal style and needs down below.
Fossil Brand Overview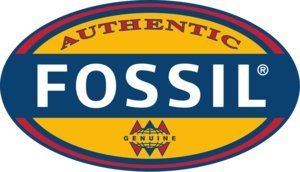 Fossil was founded in 1984 and was known for being a fashion timepiece brand with its collection of handsome dress watches. Fossil's unique style that blends together tradition with a sense of practicality helped propel the company to greater heights. Within a short amount of time, Fossil managed to secure their spot as one of the more prominent designer's watch manufacturers in the business.
One of the more interesting aspects about Fossil is that while the brand is an American company, most of their timepieces utilize Japanese quartz as well as Swiss quartz movement. Thus, creating an amalgamation that delivers the best of both worlds in regards to its timekeeping accuracy. Fossil is also known to collaborate with other brands and designers in creating their timepieces.
While primarily a fashion brand, it would be amiss to count Fossil watches out when it comes to durability and functionality. This brand has found a nice middle ground that balances aesthetics with functionality. When it comes to the overall build of their watches, Fossil is definitely no slouch and earns its current spot as one of the more well-known watch brands in the world today.
G-Shock Brand Overview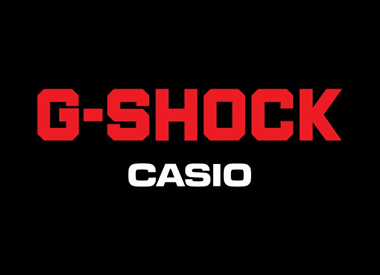 Similar to Fossil, G-Shock debuted its watches in the 80s and quickly gained traction in the business thanks to its unique blend of modern design and incredible durability. The first-generation G-Shock watches hit the ground running and unveiled their 'Triple 10' design which makes their timepieces one of if not, the most durable watches in the market at the time. The 'Triple 10' design represents the watch's ability to withstand a fall from up to 10-feet, a 10 ATM water resistance, and 10-year battery life.
Another factor that made G-Shock such a huge hit is its wide price range. You can easily find G-Shock watches in the entry-level category and if you want to upgrade, you can also find an impressive list of G-Shock watches in the mid to high-end range as well. Not only are G-Shock watches versatile in terms of performance, but it is also versatile in the pricing department.
G-Shock watches typically utilize the digital LCD display, but they also a bunch of hybrid watches (analog-digital) for those looking for a more traditional timepiece. Overall, G-Shock watches are some of the toughest timepieces in the market. Their watches are also well-known for being multi-functional and if you prefer a timepiece that can keep up with your thrill-seeking lifestyle, G-Shock is a great watch for you.
G-Shock vs Fossil Watch Comparisons
Chronograph Watches
G-Shock GA140-1A1
The G-Shock GA140-1A1 incorporates a chronograph dial design but fuses it with that unique G-Shock twist. Rather than incorporating analog sub-dials, the GA140-1A1 model instead features three sub-dials with two being digital displays. The dial is quite detailed with a slew of information on full display. However, the GA140-1A1 manages to deliver all this information in a digestible and organized fashion.
This G-Shock chronograph watch comes with all the standard features from this tough timepiece with some notable additions. First off, it features a stopwatch, countdown timer, and an auto-calendar – all of which are signature functionalities in all G-Shock watches. The GA140-1A1 did not stop there though as users will also have access to a World Time (31 time zones, 48 cities) as well as a daylight-saving mode. It also comes with a hand-shift feature that allows you to move the hands out of the way to get a clearer view of the dial.
Fossil JR1401 Chronograph Watch
The Fossil Nate model features a highly tactical design with its rugged all-black aesthetic and chronograph functionality. It effortlessly blends style and substance into one slick-looking timepiece that you wear for almost all occasions. It features a 50mm diameter case with a military-inspired design. Underneath the chiseled hood is a Japanese quartz movement with a three-hand analog dial.
We also liked the use of the oversized lugs and crown which completes its tactical-themed aesthetics. This Fossil chronograph watch's dial features bold Arabic numeral hour markers and three-hand analog with a gray finish to help give contrast to the all-black design. Overall, this is a well-rounded timepiece from Fossil that once again blends fashion with function.
Fitness Watch
G-Shock GBD100-1A7 Power Trainer Series
This G-Shock watch is designed specifically for gym rats and athletes with its particular set of features. First off, the design of the GBD100-1A7 features a highly sporty appeal with its black with blue accents. The 49.3mm case also offers an improved build with its use of resin and aluminum material. This allows the GBD100-1A7 to enhance its durability without increasing its weight. The white resin strap also complements the black and blue case giving it a somewhat vibrant visual kick.
When it comes to features, the GBD100-1A7 decided to level things up considerably with its use of Bluetooth connectivity. Now, you can pair this G-Shock watch with your smartphone and take full advantage of Casio's proprietary G-Shock Connected app to further expand the GBD100-1A7's capabilities. Once connected, you will gain access to excellent workout features such as a step tracker, lap time measurement, stopwatch, interval timer, and even a calorie counter.
Fossil Gen 5 Carlyle Smartwatch
The Fossil Gen 5 smartwatch features a minimalist and modern design which is quite similar to other popular smartwatch brands such as Garmin and Apple watch. The Fossil Gen 5 uses Google's Wear OS and is compatible with both Android and iOS smartphones. It has a relatively compact 44mm case and 22mm bands that are interchangeable with other Fossil straps.
Battery life is recorded to last for around a full day, even more, if you set the Gen 5 to Extended mode. Charging is done via USB cable and with its fast-charge technology, you can easily reach up to 80% full charge within an hour. As for features, it comes with several nifty health and fitness functionalities to help you keep track and plan your workout routine. The Gen 5 comes with a heart rate monitor, built-in GPS, sleep monitor, and Google Fit. Also, the Wear OS is compatible with dozens of third-party app, allowing users to fully customize their Fossil Gen 5 to their liking. We've mentioned this watch many times on the site and still rank it as one of the top smartwatches for Samsung phones.
Conclusion: G-Shock vs Fossil– Which is Better?
This may seem obvious from the very beginning but choosing which is better between the two watch brands will boil down mostly to what type of watch you are looking for. Are you looking for something robust and functional? G-Shock leads this race by a huge mile. However, if you are in the market for timepieces more focused on fashion – Fossil is a brand that is dressed to impress. We do like to note that Fossil's smartwatches are more well-rounded than G-Shock. While G-shock does have models with Bluetooth connectivity they don't compete with the full-featured smartwatches from Fossil.