Quite possibly two of the most recognizable brands in the watch market, Orient and Citizen have built quite an impressive collection of timepieces. Their watches cover a broad spectrum of styles from casual, dress, and luxury. Simply put, it is an almost guarantee that you will find a watch that fits your style within both the brand's impeccable catalog.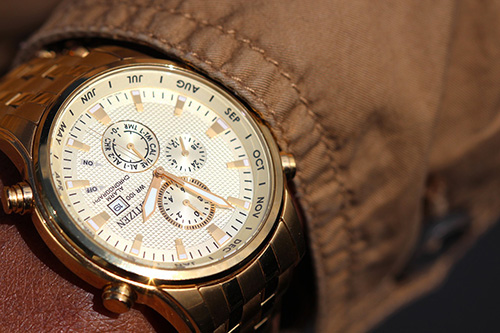 History of Orient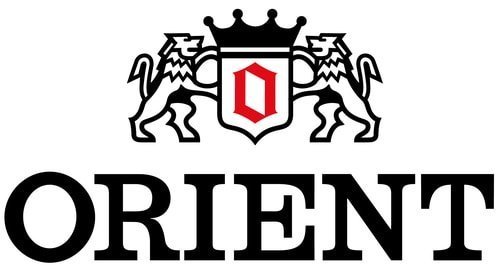 Orient is a Japanese watchmaker that started way back in 1901. The founder, Shogoro Yoshida, started the business primarily as a watch wholesale shop. Orient, which was still known as Yoshida Shop, sold imported pocket watches and wristwatches.
It took until the early 1930s when Orient started making in-house watches of their own. Orient went through bankruptcy due to the economic collapse caused by the second world war. The company did manage to pick itself back up once the dust has settled during that tumultuous time.
As Orient steadily built up their reputation once again, they became known for developing some of the best diver's watches in the market. It didn't take long for Orient to raise its reputation back to its former glory, even surpassing it.
By 2001, Orient effectively became a subsidiary of the Seiko Watch Group. They were purchased by Seiko back in 2009, but they kept the Orient name banner as it has become quite recognizable in the watch market. Orient has also maintained its reputation of being one of the best manufacturers of diver's watches to this day. If you are looking for a reliable diving watch, Orient is a great brand to start your search.
History of Citizen


Another well-known Japanese watch brand is Citizen which began almost a full decade after Orient. The company started as a jeweler located in Tokyo, Japan. The company built its reputation with its beautifully crafted pocket watches. They went with the Shokosha Watch Research Institute up until 1924 when they rebranded themselves with their present moniker, Citizen.
As with all Japanese-based companies, Citizen went through a rough patch during and after the events of World War 2. It is notable how quickly the company managed to turn its fortunes around after the war. Under Eiichi Yamada, Citizen promptly adapted to the changing industry and broke into new markets by expanding to other countries.
It was a risky proposition, especially considering that the company was in the red financially during this venture. Fortunately, this risk paid in flush and the company managed to tap into a new market that sustained Citizen during the economic downturn.
Citizen also took this period to further focus on innovations with their watch technology. By the 1970s, Citizen, along with other well-respected Japanese watchmakers revolutionized the industry by introducing the quartz watch models. Citizen was at the forefront of this revolution and has since become one of the most trusted brands that develop quartz timepieces.
Citizen also made another first in the industry with their Citizen X-8, which was the first titanium watch sold to the public. Citizen also developed the Eco-Drive technology that once again revolutionized the solar power technology by also having the ability to charge itself via artificial light.
With Citizen's track record, we can expect more great things from the watch company in the future. If you're still interested in more of the brand's history, see our Citizen brand overview here. We've also compiled our list of top Citizen men's and best Citizen women's watches here.
Chronograph Watches – Orient Star Retrograde vs. Citizen Eco-Drive World A-T Watch
The Orient Star Retrograde Review
Read Amazon Reviews | See on eBay
Chronograph watches have had the reputation of being large and bulky, almost tank-like in appearance. The Orient Star Retrograde Watch completely flips that notion over its head by delivering an extremely sleek timepiece that comes with chronograph functionalities.
Its classy aesthetics is even more than enough to classify this as a dress watch, as well. That is how stylish the Orient Star Retrograde Chronograph Watch is. Within the refined appearance lies the Caliber 40150 movement, which is a hand-wind watch movement. This watch movement mechanism has also clocked around 40-hours of power reserve, which means it is rare for this timepiece to run out of juice.
As for its features, you can expect the traditional three sub-dial display. The 39.5mm highly polished stainless-steel case completes the overall panache that the Retrograde watch aims to deliver. Additional features include a power reserve meter, as well as a date and day display.
Over at the back, the Orient Star Retrograde incorporates a transparent back case that gives you a clear view of the intricacies of a watch mechanism. For top-notch protection of its striking dial, the Retrograde utilizes sapphire crystal glass windows which are known for its high level of scratch resistance.
The Orient Star Retrograde takes the basic functionalities of a chronograph watch and places it within a visually beautiful shell. This is undoubtedly one of Orient's most eye-catching timepieces, and it's also impeccably built, reliable, and accurate, as well.
Citizen Eco-Drive Silvertone and Black World A-T Watch Review
Read Amazon Reviews | See on Citizenwatch.com
In terms of sheer functionality, the Citizen Eco-Drive A-T Watch is a top-notch timepiece that you shouldn't look past. It incorporates polished chrome stainless-steel case that gives it that professional luxury appeal.
While the overall design of the Citizen Eco-Drive A-T Watch feels cold and mechanical, it still manages to deliver quite a comfortable experience on our wrists. Design-wise, the black dial perfectly complements the chrome exterior casing.
When it comes to the interior, the Citizen Eco-Drive A-T Watch is equally a beast with its Atomic movement technology. This alone gives it an edge in regards to precision in telling time. Its use of Atomic movement technology also assists in enhancing its world timekeeping functionality.
Also, this timepiece also utilizes Citizen's signature ECO-Drive technology which allows it to charge its battery via sunlight and artificial light. It also comes with a 200-meter water resistance rating and a durable sapphire crystal window.
Best Chronograph Watch – Citizen Eco-Drive Silvertone vs. Black World A-T Watch
While the Orient Star Retrograde is no slouch, in fact, it far surpasses the Citizen Eco-Drive A-T Watch in terms of presentation. However, the Eco-Drive A-T Watch went full steam ahead with its functionality and quality of construction. Overall, the Citizen Eco-Drive A-T Watch is a complete chronograph in terms of functionality, which is what a chronograph timepiece is all about.
Diver's Watches – Orient Mako II VS Citizen Promaster Professional Diver
Orient Mako II Diver's Watch
Read Amazon Reviews | See on eBay
Within Orient's expansive repertoire of timepieces, their dive watches are among their most popular and best sellers. In this elite category is the Orient Mako II which is one of their premier entries into the category of diving watches.
At a glance, the Orient Mako II delivers a rudimentary aesthetic with its silver 41mm stainless steel case and sleek black dial. However, looks can be deceiving as the Mako II is an exceptional diving watch once you consider the key factors – performance and functionality.
Inside the Mako II is a caliber F6922 movement and is designed to provide up to 660-feet of water resistance. The dial is pretty tidy in terms of display and does not feel cluttered at all. The hands and markers all have a luminous coating which is essential for dive watches.
Additionally, the stainless-steel case features a 120-click unidirectional bezel. The Mako II is a noteworthy dive watch, especially for those looking who are looking for something within the mid-range watch market.
Citizen Promaster Professional Diver Watch
Read Amazon Reviews | See on Citizenwatch.com
The Citizen Promaster Professional Diver Watch takes a different route in regards to its design with a more casual and sporty charm with its all blue aesthetic and polyurethane straps. Using the combination of blue and silver with its design helps naturally improve the legibility on the dial. Add to the fact that the markers and hands are all luminous makes this an excellent timepiece to wear in a low-light environment (e.g. underwater).
The Promaster Professional Diver Watch also clocks in with a rather hefty size with its 48mm diameter stainless steel case. The exterior is also clearly designed with outdoor use in mind. The dial window features mineral crystal that has an anti-glare finish, and the polyurethane strap feels exceptionally comfortable to wear both on land and underwater.
Over on the surface, the Promaster features a one-way rotating bezel and a water resistance rating of up to 660-feet. One notable aspect of this product that I want to point out is the packaging, which takes on the appearance of a scuba tank. If you are planning on giving this as a gift, then you already have a fun little packaging design on the get-go.
Best Diver's Watch – Orient Mako II Diver Watch
This one is a pretty close match, but we will be giving the nod towards the Orient Mako II. Reason being that it is designed to look entirely professional and fashionable. It can be used as a dress watch as well if you want. The Citizen Promaster leans towards the more outdoor and water sports enthusiasts with its vibrant appearance. Both provide almost similar performance underwater so whichever one you choose; we guarantee you won't be disappointed.
Orient vs Citizen Watches – Which One is Better?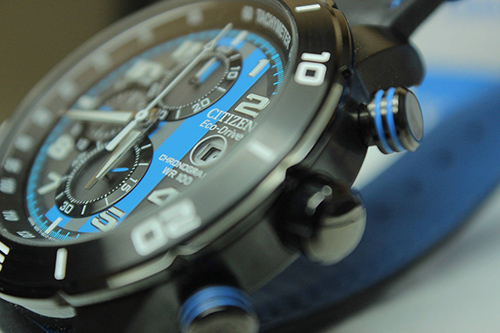 This is quite an interesting comparison because both almost seem to be cut from the same cloth. In terms of performance and functionality, both Orient and Citizen are neck-and-neck with their timepieces. This decision all boils down to your personal preference in regards to style/design. Orient has that executive charm to it while Citizen feels more experimental and playful with their watch designs.