Oris and Hamilton are two great watch brands with their distinct personalities. While Swatch describes Hamilton as a part of their mid-range level timepieces, Oris watches are considerably on the higher end of the spectrum, price-wise.

Aesthetically, both brands provide some pleasing designs that accentuate the luxury side of wristwatches. Oris and Hamilton also incorporate some top-notch quality watch craftsmanship to validate, mostly in Oris' case, the expensive price tag.
So, how do these two stacks with each other in terms of overall quality and design? Does the Oris' earn the price tag for its higher-end models? Is Hamilton a more practical choice for watch enthusiasts who are on a budget? Let's find out.
History of Oris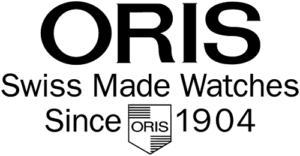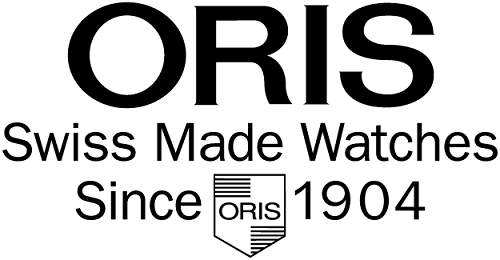 Founded in 1904, in Holstein, Switzerland – Oris rose impressively quick for a new company. In less than a decade, Oris grew as a company with over 300 employees under their banner. Oris also expanded its factory with additional amenities to their employees. The company saw further growth during the next couple of years with new factories opening within surrounding cities. During these developmental years, Oris primarily manufactured pocket watches.
It was not until 1938 when Oris finally entered the wristwatch market with their Big Crown model. The 1940s further moved Oris' focus into manufacturing wristwatches. However, since this was a tumultuous time, Oris, like most, did not see many advancements and growth. In 1952, they unveiled their entry into the automatic watch movement with the Oris Caliber 601 watch.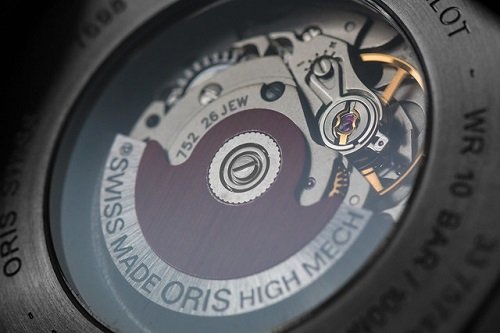 While Oris did manage to get back on their feet during the 60s, this was not meant to last long. By the 60s, Seiko's introduction of the quartz movement watches easily overtook most of the competition who were still utilizing older watch movement technology, Oris included.
Oris fell off their once prominent stature as they struggled to keep up with the rapidly changing industry. But their perseverance paid off when in 1982 when they once again regained their independence following a management buyout.
By 1999, Oris found their groove once again with their automatic BC3 pilot watches. The modern design and practical features helped propel Oris back into the limelight. Oris also developed some excellent dive watches thanks to their patented Rotation Safety System. The company has since been steadily building up its rep throughout the 2000s and 2010s. They have since regained their popularity, even surpassing their previous records.
History of Hamilton



Hamilton is a famous America-based watchmaking company that has been around since 1892. They've played significant parts throughout America's history, such as their participation with the U.S. military during World War 2. During this era, Hamilton exclusively made timepiece devices for the U.S. military.
After the end of the Second World War, Hamilton went back to developing consumer-grade wristwatches. By the end of the 1960s, Hamilton opened its first Swiss-based branch and began production of watches from there.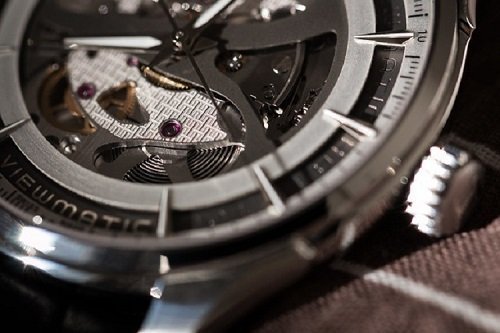 Hamilton became a subsidiary of the Swatch Group in 1974. This acquisition helped bolster Hamilton's global market visibility quite significantly. Hamilton's strength lies in its vast selection of watch options that cover a wide range of the customer base. We've already compiled a list of the Best Hamilton Watches for you but below we take a closer look at a few watches as they compare to Oris models.
Oris and Hamilton Watch Comparisons
Both brands offer a wide range of watch types from chronographs to pilot watches. We will be casting quite a vast net if we compare one from each category, so let us contain this by focusing on two watch types. Notably, the pilot and diving watch that both Oris and Hamilton are known for.
Pilot Watches
Let's begin with the watch category designed for aviators, pilot watches. Oris has built a solid reputation in this category, does Hamilton have something up their sleeves to match Oris' best?
Oris Big Crown Propilot
Read Amazon Reviews | See on eBay
The Oris Big Crown Propilot maybe designed for aviators, but it indeed features a certain charm that will endear it to even casual customers. Practical and straightforward, the Propilot aims for functionality more than sophisticated aesthetics. The dial utilizes big and legible numerals with luminous hands and markers to improve visibility. It also has a day window that is located on the 3 o'clock position.
The stainless-steel case measures in at 41mm, giving it just the right size to fit nicely with both men and women. As this is a pilot watch, it comes with several features essential for aviators. The Propilot features a built-in altimeter, GMT, and world time. If you are a watch collector, you will be happy to learn that the Propilot comes in a variety of limited-edition models as well, such as the 40th Squadron LE version.
This timepiece features the Swiss automatic movement with analog display. The dial is protected by a sapphire crystal window, a durable and scratch-resistant material that is commonly used in contemporary watches. The clasp uses a deployant buckle mechanism, which is easy to secure and remove. An additional noteworthy feature is the watch's 100m water resistance rating.
Overall, the Oris Big Crown Propilot is an excellent choice for pilots and watch enthusiasts/collectors. It is practical, reliable, and forgoes all the bells and whistles in favor of functionality.
Hamilton Khaki Pilot Watch
Read Amazon Reviews | See on eBay
The rugged design of the Hamilton Khaki Pilot Watch fits perfectly with those with an adventurous soul. The vintage leather style is a timeless look that never goes out of style, as proven by the Hamilton Khaki Pilot.
One aspect of this watch that will be initially noticed is its size. With a stocky 46mm, it is quite large and will emphasize those with larger wrists. Fortunately, those who have smaller sized wrists will be glad to know that the Khaki Pilot also comes in a 38mm case variant.
The dial features a tweak with the traditional design as you will find that the hours and minute digits are located on the inner and outer rim, respectively. This allows for better legibility at a glance which is vital for pilots. This watch also features a water resistance of up to 200m, making it ideal for water activities as well. The dial is protected by a sapphire crystal which gives it impressive durability and scratch-resistant properties.
Within the Khaki Pilot is a highly accurate Swiss movement technology, ensuring that wearers will always be on time.
Best Pilot Watch – The Oris Big Crown Propilot exceeds the Hamilton Khaki in terms of features. However, the Hamilton Khaki Pilot does come in a significantly more affordable price tag and a vintage appeal. Choosing between the two will pretty much boil down to your preferred style and budget.
Diving Watches
Diving watches, as the name implies, are designed for water activities. These timepieces are constructed to withstand being submerged and water, as well as for use in low light environments. Both Oris and Hamilton have an impressive array of watches in this category.
Oris ProDiver
Read Amazon Reviews | See on eBay
One of the Oris's best diving watches in their catalog is the ProDiver. With a 51mm titanium case, this is one impressive piece of specialized watch for serious divers. The construction of the ProDiver is quite an intricate process as the case uses a combination of titanium case and a rubber-ceramic scale top ring. This impressive craftsmanship is not just for bragging rights, though. The ProDiver is among the shortlist of diving watches that provide the absolute best in water resistance.
One of the ProDiver's main features is its patented RSS bezel locking system. This will help avoid mistakes during scuba diving expeditions, mistakes that divers cannot afford. As we have stated earlier, the ProDiver features some of the most impressive water-resistant ratings in the market today at 1,000m or 3,280 feet.
Aside from the standard watch features, the ProDiver also incorporates a Helium valve, a scratch-resistant and anti-reflective sapphire crystal, and date features located at the 6 o'clock position. This is one of the best diving watches that money can buy and features one of the most reliable safety systems as well.
Hamilton Navy BelowZero Black Dial Watch
Read Amazon Reviews | See on eBay
Armed with the Swiss movement, the Hamilton Navy BelowZero is a highly accurate and dependable watch to have with you wherever you go. But it goes above and beyond the norm with its features. The construction of the BelowZero allows it to have a water resistance of up to 1,000m as well.
Click here to see dive watches with 1000M resistance and beyond (spoiler, this watch is on that list also).
It can easily rival the Oris ProDiver in this regard. Also, it is sold for half the price of the ProDiver. Of course, this still leaves the BelowZero at over $1,000, but it is quite a significant difference.
The band is interchangeable with a sturdy black rubber band and a black polished stainless-steel bracelet. In regards to its design, it focuses on delivering a more practical approach. Every section of the BelowZero has an actual reason behind it. No space is wasted for aesthetic flourishes; this is an all-business watch for serious water activities.
As for the main features, this watch uses Swiss quartz movement with its luminous analog display. The dial is protected with sapphire crystal for added durability. Overall, this is an outstanding diving watch with top-notch features at half the price of the Oris ProDiver.
Best Diving Watch – Both offerings from the two brands in this category can be considered as among the cream of the crop. Both the Oris ProDiver and Hamilton BelowZero are virtually on an equal footing. But if we are to choose, we will go with Hamilton. Not only is it relatively cheaper, but we also like its straightforward approach in the design department.
Conclusion: Oris vs Hamilton – Which is the Better Watch?
If you are looking for a prestige type timepiece, Oris fits that description to the T.
Hamilton is more of a mid-range brand that still provides some top-tier watches in the market. However, if luxury is your goal, then Oris beats Hamilton by a wide margin.