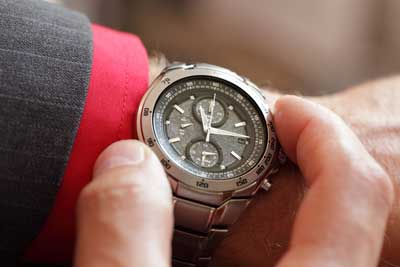 There are so many choices to make when buying a new watch, it can be incredibly frustrating. You must select the style, the timekeeping mechanism, the accessories, and so much more. Surprisingly, one of the most vexing issues when choosing a watch is fit.
You might think that because the watch band is adjustable, any watch will work, but that isn't the case.
Depending on the size of your wrist, a watch can look comically oversized or uncomfortably small. This can be especially true for guys as their wrists can vary dramatically in circumference.
Industry watch sizes are based on averages, but with billions of men in the world, there are going to be millions of outliers for whom average sizes don't work.
If you are a man who has struggled to find a watch that fits properly because your wrists are smaller than average, there are some important things to consider to help you shop smarter.
How To Shop For Watches for Guys With Small Wrists:
Personal style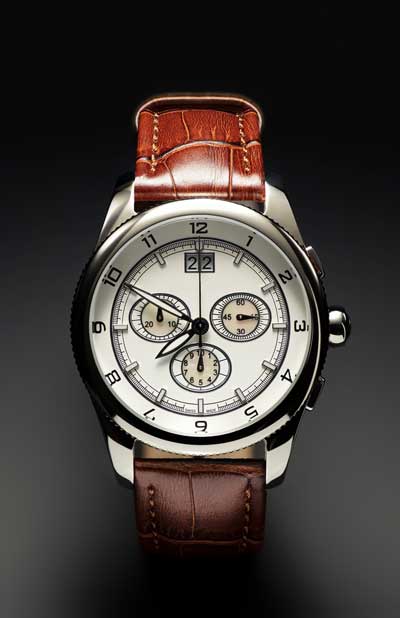 First and foremost, when it comes to choosing the right watch, it's better to look for something that fits your personal style than trying to match a trend. After all, trends change. If you're a man for whom a large watch will look bulky or silly, don't worry that lots of men are sporting bigger watches these days.
A watch that fits well will look infinitely better than an oversized one.
If you do have smaller wrists but you still feel compelled to keep abreast of fashion trends, you can feel somewhat comforted that the trend towards larger watches seems to be waning. Sometime in the middle of this decade, watchmakers ended the cold war on building absurdly larger watch cases and started going with sleeker, older school looks.
The way all trends go, big watches will be back in fashion someday, but at least for now, slim is in.
Watch dimensions
Whether you prefer thinner watches because your wrists are smaller than the average, or merely for the sake of style, finding a watch that fits doesn't have to be an all-consuming task. While you're on the hunt, you are mainly going to want to focus on the dimensions of the watch. Here is a brief overview:
Case diameters
These days, the average watch case diameter for men is between 37 and 39 millimeters, whereas the average watch case diameter for women is between 26 and 29 millimeters. As large watches have been on trend for a decade or so, many men prefer their watches bigger than the average size especially once you move out of the dress watch category. Many men's sports and dive watches run larger and it isn't unusual to see oversized watches as large as 46 millimeter or even bigger.
Different types of watches tend to fit into specific size brackets. For instance, a men's sports watch will likely fall in a range from 40-42mm. Style watches like the kind you'll see sold by Fossil or Diesel will, for the most part, be smaller and sleeker.
On the other hand, military-type watches or heavily accessorized tactical watches will be quite a bit larger. Many of the tactical watches on the market would look big and clunky on a small wrist. The same is true of many of the bestselling dive watches.
As a general rule, you can determine the best case size for you by measuring the circumference of your wrist.
A wrist that is six inches around will look better with a 38mm case, while a wrist that is eight inches in circumference can more stylish sport a 45mm watch. Like all rules of fashion, these are only guidelines; you should feel free to break them if you have a strong preference.
Case thickness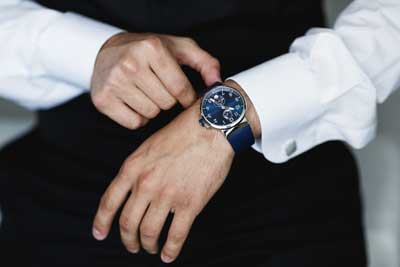 In addition to the case diameter, there are a couple of other related factors to consider, the first being case thickness. You will usually find the thickness of cases to be from 6-10mm. As with case diameters, there are outliers in both directions, but due to physical reality, watches can't get much smaller than 6mm. Also, dress watches much bigger than 10mm can start to look ridiculous but on sports and outdoor watches from brands like G-Shock and Pro-Trek, it's not unusual to see 15mm and even thicker.
Historically, the thickness of the case was related to the mechanisms inside. More complex internal mechanics required thicker cases to accommodate all the parts. Tourbillon watches, for instance, are much thicker than a regular mechanical watch.
However, with the rise in popularity (and reliability) of quartz timekeeping, watches went on a diet. Battery mechanics require far less hardware inside. Nowadays, mechanical watches are usually thicker than quartz watches, but a lot of case thickness is based on stylistic choices made by the watchmaker. It's safe to assume, the wider the case, the thicker it will be.
Watch Band Widths
When determining the right watch fit, the width of the band is just as important as the case diameter. The rule of thumb is that the watch band be about half the size of your watch case, though, as always, personal taste is relevant. A very wide band with a narrow case might look strange, while a narrow band and wide case will look, and probably feel, off-balanced.
It will be no surprise that a smaller wrist looks better with a smaller band. Watches shouldn't look like Wonder Woman's bracelets.
There's nothing wrong with men wearing bracelets, of course, but let's just say, an especially large watch will certainly be making a bold fashion statement.
Searching for the right fit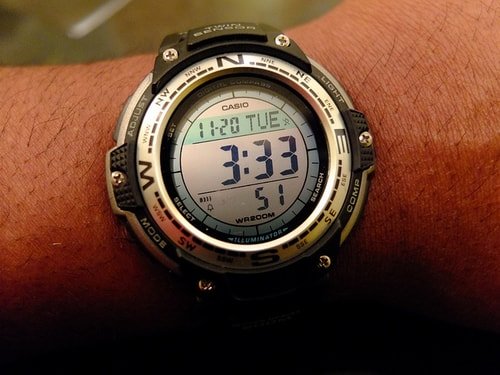 Knowing the ideal watch dimensions for your wrist is the first step in finding the perfect watch. Once you've measured your wrist and determined a style you like, you're set to start shopping.
If you're like most people these days, you probably prefer to do internet research before going into a store. Lots of shoppers find it helpful to see what's available and to get a sense of the price range they can expect. If that sounds like you, Amazon can be an invaluable resource.
Amazon's watch section makes the search especially easy because you can narrow the results by case diameter and band width, although not by case thickness. Again, though, case diameter and thickness are largely correlated. They have watch options for you no matter how small (or big) you prefer.
Some guys with small wrists have just generally small frames and are thin. This is a rather funny take on how annoying this can be, especially the silly comments people make without thinking too much before speaking…including some rather personal questions you wouldn't normally ask. Whether you are looking at Bulova watches, Akribos or comparing Citizen to Seiko, the band size will almost come into play when it comes down to your final decision.

[youtube https://www.youtube.com/watch?v=Jk5ljG0JU-M?rel=0&start=10]
If you are shopping in a store, be sure to have measured your wrist beforehand so that you can make educated choices.
The more information you have before you walk in the door, the better your chance of walking out of the store with a timepiece you will enjoy.