Both Oris and Raymond Weil occupy the same watch price range making a comparison between the two brands unavoidable. Both these watch brands are well-known for providing high-quality timepieces that can rival some of the upper-echelon names in the industry such as Longines or Tag Heuer but are also priced considerably lower. Simply put, a comparison between Oris and Raymond Weil is inevitable. So, let's finally settle the score between the two luxury watch brands and determine which of the two takes the proverbial crown in this fight.
Oris Brand Overview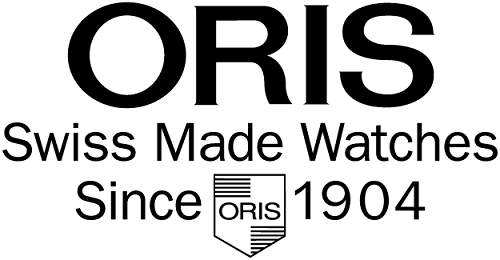 Oris is a Swiss watchmaker that has built quite a reputation with their mechanical timepieces with impeccable levels of precision. One of Oris' signature aesthetics is the red rotor design which they had utilized since the beginning when they started developing watches in-house. The company began its operation back in 1904 but quickly managed to expand its business within a decade. Almost two decades since opening their doors, Oris has effectively opened an additional five factories around Switzerland and became one of the largest employers in Hölstein.
Oris' climb to the top was steady and consistent. Around the 60s, Oris has become one of the most popular and sought-after watch brands in the world with an average annual sale of 1.2M timepieces. Every entry into Oris' immense catalog was all highly-rated, which further cements their reputation in this market. This is thanks in huge part to the strict quality control and standards that Swiss watches are renowned for.
Oris watches are all made in Switzerland with the company's headquarters still located in Hölstein. This adherence to tradition is one of Oris's strengths. While some may find this quality restricting, Oris managed to turn it into a huge positive and one of the reasons for their continued success. Oris is primarily known for crafting fantastic sports and dive watches that also exude a level of finesse in design that few can rival in the market.
Raymond Weil Brand Overview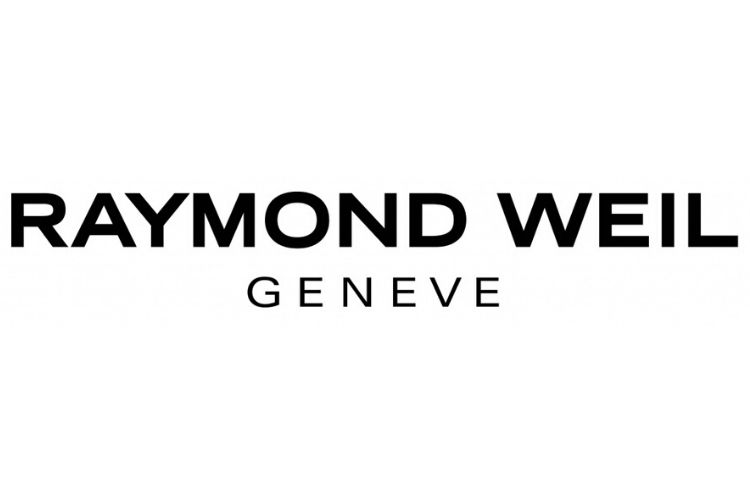 Raymond Weil has been in the game for quite some time now, since 1982. That's three generations of knowledge in the industry, which means they have had quite some time to hone their craft and hone it they did.
Raymond Weil managed to maintain its standing in the industry the same way watch companies like Orient and Citizen continue to strive today – adaptability. The company Raymond Weil continually reinvents the wheel, and in turn, they manage to innovate themselves and the market as a whole. Of course, the ability to adapt is just one aspect of what makes a watch brand great. The other factor is retaining the qualities that brought them to the dance in the first place. In this regard, Raymond Weil delivers the same core values that were introduced by its founder to this day.
For example, Raymond Weil timepieces all adhere to the signature design introduced back in their first generation of timepieces – the six o'clock front dial positioning. This design is synonymous with Raymond Weil watches and has become something of a calling card for the brand.
In terms of reputation, Raymond Weil is a highly sought-after timepiece in the music industry due to the myriad of watches they manufactured that were apparent tributes to the art of music. One could even make comparisons to the method used by Raymond Weil in constructing their timepieces to musicians crafting their music piece. Both incorporate a level of passion and precision that ensures fantastic results.
Raymond Weil is one of the few watch brands that has built a signature style they can exclusively call their own. This distinct aesthetic combined with century's worth of watchmaking knowledge is a recipe of a genuinely unique watch brand – and in this case, it goes by the name of Raymond Weil.
Oris vs Raymond Weil Watch Comparisons
Dress Watch – Oris BC3 Sportsman Day Date vs. Raymond Weil Maestro
Oris BC3 Sportsman Day Date Review
Read Amazon Reviews | See on eBay
The Oris BC3 represents the signature qualities of the brand in full display. Its blend of style and substance is unquestionable. Its design can also be described as versatile since the BC3 can easily fit into any formal attire as well as casual dresses.
The refined design of the BC3 is not exactly a common feature in most sports-style watches, which is why we placed it here into the dress category, as well. This is an incredibly functional watch with high-end qualities without reaching the premium-grade price tag that you would expect.
The Oris BC3 utilizes a stainless-steel case that measures at around 42mm in diameter. Accompanying the beautiful case and stationary bezel is a scratch-resistant sapphire crystal window. As with all Oris watches, the BC3 incorporates their extremely well-crafted mechanical movement with analog display – with the BC3 utilizing a Swiss automatic-self-winding movement.
Other notable aesthetic features include a day/date display which is located at the 6 o'clock position and a transparent back case that gives wearers full view of the intricacies applied in an Oris timepiece. The Oris BC3 does deviate quite a bit from the signature classical flair of the brand, but this is a breath of fresh air that showcases Oris' mellower side of their personality.
Raymond Weil Maestro Review
Read Amazon Reviews | See on eBay
The Maestro line of watches is one of Raymond Weil's premier models, and it is easy to see why. The classy and polished aesthetics of the Maestro radiates with confidence. Staying true to its moniker, the Raymond Weil Maestro delivers the same sophisticated qualities of classical music which it derived its name.
The Maestro is a sleek timepiece with its 41mm stainless-steel case. It also incorporates a genuine leather strap that provides both comfort and elegance to an already visually stunning watch design. The black dial also includes a subtle radial design and polished hands and Roman numeral markers that further enhances its refined charm.
Within this sublime aesthetics is a Swiss mechanical automatic self-winding movement that gives the analog display impressive levels of precision. Also, Raymond Weil Maestro features a scratch-resistant sapphire glass window with an anti-glare finish.
Overall, the Raymond Weil Maestro is a chic and erudite timepiece that earns its title with its masterful craftsmanship in both design and function.
Chronograph Watch – Oris BC4 Chronograph vs. Raymond Weil Sporty Chronograph
Oris BC4 Chronograph Review
Read Amazon Reviews | See on eBay
Oris is well-known in the sports industry as a testament to several Oris timepieces that are tributes to popular companies in the sports racing category such as Audi. The Oris BC4 honors this connection with its racing car dashboard aesthetics. The highly detailed dial is as stylish as it is unique. While it is highly detailed, it manages to circumvent the common issue with this type of dial design – which is clutter due to the overabundance of the information displayed.
Physical design features include a stationary bezel with a tachymeter that accompanies its 43mm diameter stainless steel case. It incorporates the standard three sub-dial design as well, which tracks hours (12), minutes (30), and seconds (60). The hands also feature a luminous finish for added visibility in low-light environments.
Within this remarkable looking timepiece lies the Oris caliber 674 automatic movement with analog display. Speaking of the analog display, it is well-protected with the industry-standard sapphire crystal window which has an anti-glare finish and is exceptionally resistant to scratches. The automatic movement also provides the Oris BC4 with a power reserve of up to 42 hours.
Overall, the Oris BC4 is a chronograph timepiece that will appeal to the sports enthusiast. This watch is premium-grade from the construction, material, and design and is a real must-have for watch collectors.
Raymond Weil Sporty Chronograph Review
Read Amazon Reviews | See on eBay
The Raymond Weil Sporty Chronograph features the retro rectangular case design which immediately separates it from the typical chronograph look. While it does take a different approach in its core design, there is no need for concern as the timepiece accomplishes its functions effortlessly and with grace.
The watch measures in at 34mm with a bandwidth of 24mm. The stainless-steel case has a silver-tone finish that gives it that added layer of luxury. Impressively enough, the square dial managed to incorporate a tachymeter along with the three sub-dials and a date window at the 12 o'clock position. All of these functionalities while managing to avoid that chaotic appearance. That's excellent design right there.
It's not only with the aesthetic design that the Raymond Weil Sporty Chronograph manages to impress – the inner workings of the timepiece are also quite splendid, as well. Inside this timepiece is a Swiss quartz movement that provides the watch is top-notch accuracy. The straps are made from molded rubber and feature a fold-over clasp. The bands are quite flexible as well, which adds to the overall comfort wearing this timepiece delivers.
All in all, this particular timepiece from Raymond Weil delivers a unique take to the chronograph design with its rectangular shape, which adds a tad more class to the typically "rough and tumble" charm of chronograph watches.
Conclusion: Oris vs Raymond Weil– Which is Better?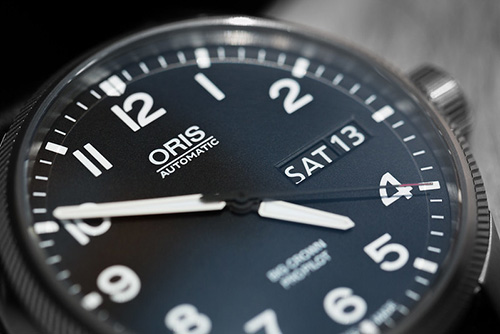 Oris certainly has the upper hand in terms of brand recognition. Raymond Weil, which is a high-end watch brand, is considered a niche brand, especially compared to a juggernaut such as Oris. We are not taking anything away from Raymond Weil though as the brand certainly has its charm. Overall though, I do believe that you get more out of Oris with their excellent design and top-notch watch movement.