When it comes to watches, you might not have heard much about Poland. When it comes to watchmaking and well-known brands, Switzerland, Japan, and Poland's neighboring country – Germany, come to mind.
However, just because Polish watches don't get a lot of press, we should not ignore them. Although there are not many, a handful of Polish watch brands have excelled in producing high-quality timepieces. Below you'll find our list of top brands from "Polska":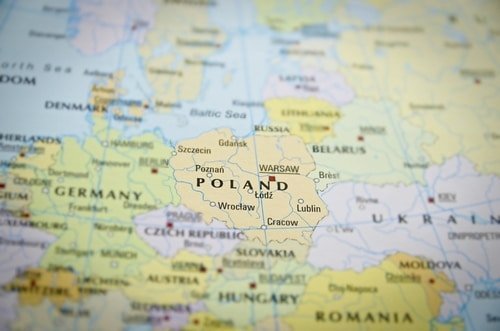 Top Polish Watch Brands
G. Gerlach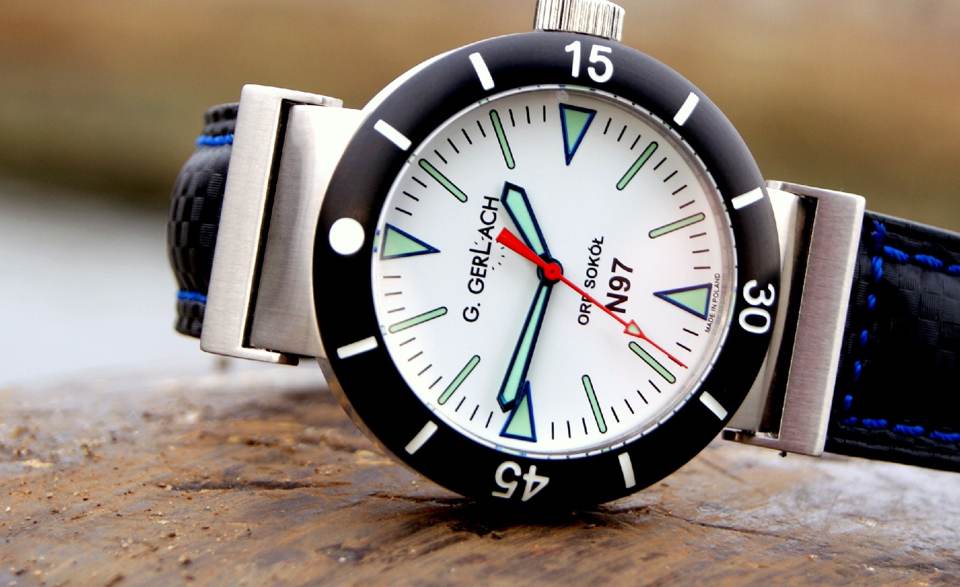 Named after Gustaw Gerlach, a 19th-century industrialist, G. Gerlach was started by Polish watch collectors. The group's main goal back then was to produce watches that they themselves would choose to wear proudly and would showcase the Polish watchmaking history, craftsmanship, and innovation.
Yet, G. Gerlach is not just about the talk. The company made sure that it lives up to what it is boasting about. G. Gerlach timepieces are all designed, produced, and assembled in Poland. Only a few elements of the watches, such as the movements, are being imported from other countries.
With regards to design, G. Gerlach features an innovative mix of vintage and contemporary style which is quite expected already considering that actual watch enthusiasts started the brand. You could observe creative plays on some of the watches' dial, hands, bezel and hour markers; yet they would not go exceedingly far from the norm.
To see for yourself, check out G. Gerlach watches here or shop Gerlach watches on eBay
Copernicus
Copernicus was established in 2009 by Marcin Lewandowski and Marek Filipczyk. It was a dream come true for these two friends to have their own watch business. Taking their inspiration from the well-known Polish astronomer Nicolaus Copernicus, they launched the watch brand Copernicus.
As the choice of the brand name implies, the company takes pride in its Polish roots. It conforms with the traditional Polish watchmaking and design and fuses them with the designers' modern creative expression.
The core goal of the men behind the brand name, however, is not just to produce accessories. Rather, they aim to produce timepieces that would be part of stories and would provoke memories and emotions.
Copernicus currently features two collections – the Atlas and the Flagship. Both these collections exude a fresh balance of elegance and simplicity perfect for business and formal events. Visit this page to know more about these creations.
Polpora
Quite older than Copernicus, Polpora was introduced in the watchmaking industry in 2006 by Krzystof Janczak. Krzystof envisioned of a watch company that will restore the dormant tradition of Polish watchmaking. This became a reality when Polpora was established in Zielona Gora.
Since then, Polpora has continued on producing only premium quality mechanical timepieces incorporated with Swiss precision. These products were made possible by local Polish craftsmen who accomplish the full assembly of the watch components only in Poland.
As mentioned, Polpora takes pride in manufacturing and distributing exclusively mechanical watches – automatic and manual-wind. All these timepieces feature the integration of modern elegance with Polish history and art. Take its latest collections: the Aqua Duo, the Legacy, and Muse.
Discover more about Polpora by visiting its website.
Xicorr Watches
Established in Warsaw, Poland in 2012, Xicorr Watches specializes in creating mechanical timepieces. Their designs are mostly simple, almost minimalist. Yet, the company ensures that its creations make up in terms of quality and functionality.
Xicorr watches is able to do this since almost all components being used for the timepieces, except for the movement that mostly came from China, are designed and produced in-house. It can easily be said that each of the Xicorr watches is truly Polish down to the core.
Xicorr Watches primary best-seller is the M20. Through the years, it has already added the 200, F125p Akropolis, F125p Akropolis LE, Syrena Sport, Operator, and Garfish to its collections.
Explore Xicorr Watches more by visiting this link or see Xicorr Watches on eBay
Vratislavia Conceptum
Vratislavia Conceptum was not named after its founder, and rather, Vratislavia pertains to the city in Wroclaw, Poland where the timepieces originate. Regardless, Vratislavia Conceptum was established by Marcin Karolewski quite recently, in 2012 to be exact.
Karolewski's main motivation behind establishing the Vratislavia brand is his personal interest in watches. His watch collection grew until such time that he could no longer find more watches to love at a reasonable price which motivated Karolewski to start his own brand.
In view of this, Vratislavia Conceptum only produced timepieces that are personally pleasing and reasonably priced for the founder. Visit the Vratislavia Conceptum website to know more about the brand and see its collections. Search eBay for available models.
Blonie
The Blonie watch brand started in October 24, 1959 in Warsaw West County, Poland; although its history goes a little further back to 1956 when it was decided to produce wristwatches.
The Soviet Union originally controlled its license to do so, so the parts used for its first watches were also Soviet-made. Some of its watches, such as the Baltyk, Blonie, Dukat, Lech, and Wars quickly became popular.
After a decade, Blonie stopped its production. From 1956 until the end of 1966, the brand launched more than 1.2 million watches.
Yet, the brand came back to the watch industry in 2014. Blonie returned with the modern twist of the cult watch. The brand preserves the original aspects of its watches produced in the 60s while integrating contemporary designs and modern technology for its succeeding timepieces. With such a combination added with premium quality, watch enthusiasts of all ages could appreciate Blonie timepieces, especially those who prefer Polish design.
Since its comeback, Blonie has produced timepieces that will be perfect for any occasion – from formal down to casuals. Shop for your Blonie watch on this link.
---
Chronos-Art
You might also encounter this brand, Chronos-Art, this Polish watch brand was started by Pawel Jankowski from Lodz, Poland.
Chronos-Art timepieces are aesthetically designed and widely popular, especially in Poland. Unfortunately, the brand has already stopped its production.
---
Closing Words
Although not widely known yet, Polish watch brands we mentioned here worthy competitors with brands from other countries that tend to get more attention in the watchmaking world. Some watchmakers focus on design, while others highlight their functionality. Regardless, their quality will surely not disappoint.
Also, if you are a watch enthusiast or collector, having a timepiece from any of these brands is a great way expand the variety of your collection. You may also be interested in other EU countries, such as Spanish watch brands or Italian watch brands.