Succession is an award-winning and critically-acclaimed HBO drama Series about the Roys, a wealthy family running a media empire.
The Roy family owns Waystar RoyCo, one of the most influential media conglomerates in the world. This wealth is reflected in the family's lifestyle—throughout its two seasons (it has recently been renewed for a third), sharp eyes will spot fancy cars, designer clothing, and of course, some of the biggest watch brands.
The show's costume design department used clothes that effectively reflect the family's obscene wealth, as well as each character's personality.  This article will look at the watches featured in this season and the characters who wore them.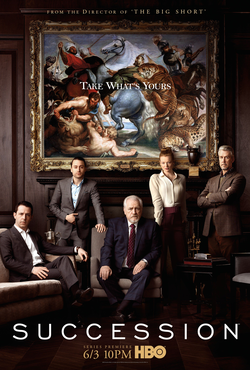 Watches Worn in Succession HBO
Logan Roy (Brian Cox)


Let's begin with Logan Roy, the family's patriarch and arguably one of the most ruthless characters in the show's story so far. During the first episode of the season, when the family gathered for Logan's birthday, he was given a Patek Philippe by Tom, the fiancé of Siobhan nicknamed "Shiv".
Tom was marrying a Roy, which means he was determined to find something that would impress the family's patriarch. After asking Shiv suggestions (and ignoring what she said about her father not appreciating material possessions), he decides to get a Patek Philippe watch—it is not exactly clear what model it is. Still, watch-loving audiences say that the model may cause around $250,000 (others also think it could cost up to $750,000).
Tom hands the watch to his future father-in-law, opens the box, and tells him it's a Patek Philippe (to which he replies "Yes, it says 'Patek Philippe'") – then proceeds to make an unappreciated joke: "it's incredibly accurate, every time you look at it, it tells you how rich you are." Needless to say, Logan is unimpressed.

Kendall Roy (Jeremy Strong) – Breguet, Patek, Vacheron Constantin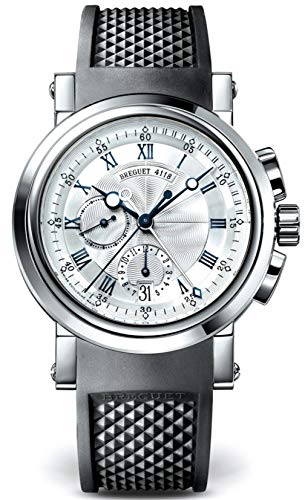 Kendall Roy is the second oldest son of Logan. We see him as a driven heir apparent to his father's throne during the first season, but everyone who watched the show knows what happens next.
We see how his complex character evolved during the show's first two seasons, from confident to broken. Throughout the series, he has kept a generally fashionable style. An article on HuffPost describes it as "business bro," which really can't be more apt.
Kendall's preppy, casual-business attire is matched with equally expensive watches. Of all the characters on Succession, Kendall appears to have the most varied collection and includes several iconic and costly brands.
It is not clear what all of the models are, as the show does not have a lot of close-up watch shots, but a Rolex forum suggested that it's a Breguet (which Logan has also been spotted wearing), while a Reddit discussion says that it could be a Vacheron Constantin.
Known for their guilloche dials and "pomme" watch hands, Breguet is a luxury Swiss watch brand many watch collectors have on their must-have lists.
We have articles about celebrities and their collections on our website—check out this one on Connor McGregor, which includes the minimalist Breguet Classique 5177 18k Rose Gold.
In another scene, we see a watch sneak out from Kendall's sleeve that is a Patek Philippe Nautilus (5711)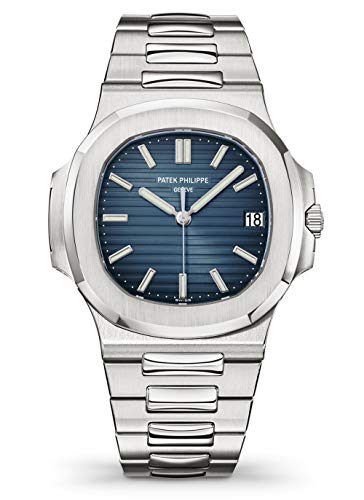 A Vacheron Constantin, on the other hand, is one of the world's top brands known for some of the most expensive watches, including an $8 million pocket watch—the Vacheron Constantin 57260, currently known as the most complicated watch in the world.
In the scene in the 8th episode of season 2, where Kendall sings the now song"L to the OG," appears to be a Vacheron Constantin Harmony  Chronograph which sells for around $30K.
Vacheron Constantin is also one of the three brands that make up the "Holy Trinity of Watch Brands."
Roman Roy (Kieran Culkin) – Rolex Datejust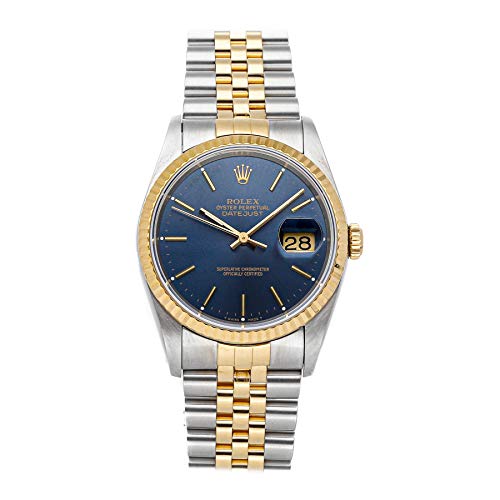 Roman Roy, played by Kieran Culkin, is the youngest of the four Roy siblings, was seen wearing different Rolex models throughout the series. The models are not precisely clear, but fans noticed one 41mm Rolex Datejust.
The Rolex Datejust is a kind of understated timepiece on a character like Roman, who tends to be loud and immature and at times cocky and brash.
The Rolex Datejust—"the classic watch of reference"—is a model that has been around since 1945. This classic timepiece was the first self-winding waterproof chronometer to have a date window at 3 o'clock. The Datejust 41mm runs on a calibre 3235, a self-winding mechanical movement made by Rolex. This boasts exceptional precision, resistance to shocks, and power reserve.
There are a number of sizes available, but Roman's watch looks like a 41mm, and other sizes include 31mm and 36mm. The collection also has a smaller model (the Lady Datejust), a 28mm model excellent for smaller wrists.
One of the most noticeable features of this model is the Rolex signature fluted bezel, which is attractive and has a purpose–to screw the bezel on the case, which ensures waterproofness of the watch.
Other key features are the champagne dial, a yellow "Rolesor" (a combination of Oystersteel and 18-carat yellow gold), and the classic Jubilee bracelet. The watch has elegant index markers, a Scratch-resistant sapphire crystal, and a power reserve of up to 70 hours.
Matthew Macfadyen (Tom Wamsgans)

Tom, played by Matthew Macfadyen, is the poor guy whose Patek Philippe plan didn't pan well on the first episode.
An article on Professional Watches takes a closer look at Tom's watch and says it looks like a Cartier Ballon Bleu.
(although there is a rumor that the props department used a fake model).
The Balloon Bleu de Cartier may not be as famous as the Cartier Tank, but it has the same level of elegance. The watch has a sculptural case and a polished bracelet, and a winding crown with an elegant and unique blue bubble, thus the name.
The watch has a good combination of the classic and modern design, giving it a versatile look—excellent to wear with casual clothes, but is also good with formal wear. Available in different case sizes (28mm, 33mm, 36mm, 37mm), the watch with the iconic Roman numeral markers has an automatic movement, brilliant-cut diamonds, and a fluted crown with a sapphire cabochon.
Shiv Roy (Sarah Snook) – Panthere de Cartier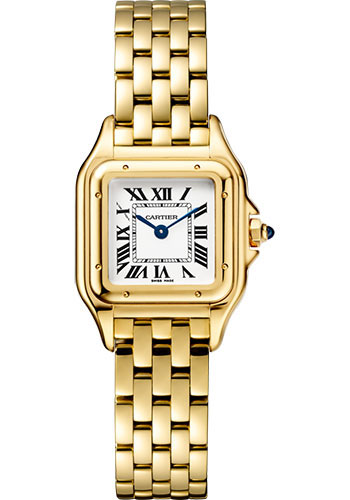 Siobhan, or Shiv, is Logan's only daughter and Tom's fiancée/wife. Many articles online have paid attention to her chic style, and she is arguably the most stylish of the bunch, with a much more exciting fashion sense than her brothers.
While fans of the HBO series talk more about Shiv's clothes there are a number of discussions (most of which are from Succession Reddits) that have paid attention to her watches. This Reddit page, for instance, has a suggestion that she has worn Cartier watches, more specifically a Panthere de Cartier model. This Rolex forum has a comment saying that she can be spotted wearing a Cartier watch.
Shiv matches her long-sleeved blouses with a classic Jewelry watch by the French watchmaker.
The Panthere De Cartier has small and medium models. The watch has the famous Cartier square dial with rounded angles, Roman numeral markers, and an ultra-flexible, fluid bracelet.
One of the most classic watches from the Panthere collection (and possibly the model that Shiv was spotted wearing on the show) is the small (22mm x 30mm) quartz watch with an 18k yellow gold case, silvered dial, blue steel-sword-shaped hands, and a crown set with a blue sapphire.
Cartier describes this watch, introduced in the 1980s, as "a true style icon for women who never go unnoticed." Shiv, a strong and powerful character, embodies the description perfectly.