Image Credit: Gage Skidmore via Creative Commons
For Marvel's Sorcerer Supreme who can manipulate time, among other things, Doctor Strange certainly has an excellent taste in timepieces. In fact, a particular watch model is one of the key plot points of the titular character's hero arc in the movie.
As for our hero's preference in watches, we get to see that the good doctor has a veritable list of timepiece collections during one scene of the movie. In this article, we will be taking a look at the watches that Doctor Strange has in his collection as well as give you some fun trivia about the film, in general.
Doctor Strange is Based on Iconic Hollywood Actor, Vincent Price

The creators of Doctor Strange, the legendary Stan Lee and Steve Ditko, based the appearance of the Sorcerer Supreme on Vincent Price. The full name of Doctor Strange is Stephen Vincent Strange. Who else to base a character whose roots are in mysticism than Vincent Price, whose career primarily revolves in films tackling similar subjects?
Plus, Vincent Price has a suave and charming personality that commands the attention of those around him, similar to Dr. Strange.
Runner-Ups for the Lead Roles
Many big Hollywood names were being thrown around during the casting process for the movie. For the role of Doctor Strange, Joaquin Phoenix was the initial choice to play the role before Benedict Cumberbatch.
As for the role of The Ancient One, that Tilda Swinton nailed, names like Ken Watanabe, Morgan Freeman, and Bill Nighy were considered. Can you imagine if any of these actors landed the role? It would have felt like a whole different movie.
The Cinematography was Inspired by the Classic Disney Animated Film, Fantasia

Ben Davis, who is the director of photography for the film, revealed that the animated Disney film, Fantasia, was a huge inspiration for the Doctor Strange movie. This is not surprising as both films have a lot of mind-blowing and psychedelic scenes that are pure eye-candy.
Benedict Cumberbatch Buying Doctor Strange Comics in His Doctor Strange Costume

A little fun fact during the shooting of the film is that Benedict Cumberbatch wore his costume as he perused through the local comic book store in the shooting location. Yes, Benedict Cumberbatch as Doctor Strange, in full regalia, bought a bunch of Doctor Strange comics during filming. You can imagine what a surprise that was to the customers and staff of the store.
Comic Book fans can check out DC-themed Watches here or Marvel Watches here – take your pick, depending on your superhero affiliation.
Watches Worn by Doctor Strange
As the concept of time and multiverses is a huge part of the film's storyline, it is not surprising to find out that our main protagonist, Doctor Strange, is a timepiece collector himself. There is even a scene in the film where we find Dr. Stephen Strange choosing from a variety of fantastic timepieces to wear. We will be listing down all the watches that the powerful Sorcerer Supreme has in his collection down below.
You can check out his amazing collection of watches in this scene:

Jaeger-LeCoultre Master Ultra-Thin Perpetual Calendar Watch (Q1303520)
It's not surprising to find that a top surgeon living the high life in New York City wears a Jaeger-LeCoultre (JLC) timepiece. This watch brand is a symbol of elegance, sophistication, and luxury – a perfect reflection of Dr. Strange's character at the start of the film when he was a man who has everything. Well, almost everything. This is the watch that Dr. Strange was wearing during his car accident and the same timepiece, albeit a bit banged up, that he is wearing at the end of the film.
The JLC Ultra-Thin Perpetual Calendar is true to its moniker with its 39mm diameter stainless steel case with a 9.2mm thickness.
There is a reason why JLC was the brand chosen for Doctor Strange as no other brand comes with the same level of highly skilled horological engineering. Its pinpoint accuracy is a perfect complement to the best surgeon in the world, don't you think?
The JLC Ultra-Thin Master has an outstanding movement with about 336 components which is a feat in itself. The self-winding 46-jewel movement delivers an astounding 28,800VPH, giving it optimum precision.
The dial comes with a month, date, and year sub-dial. There is also a moon phase located on the upper part. This timepiece is incredibly sophisticated and captures the essence of the character perfectly.
Jaeger-LeCoultre Grande Reverso Ultra-Thin 1931 Rouge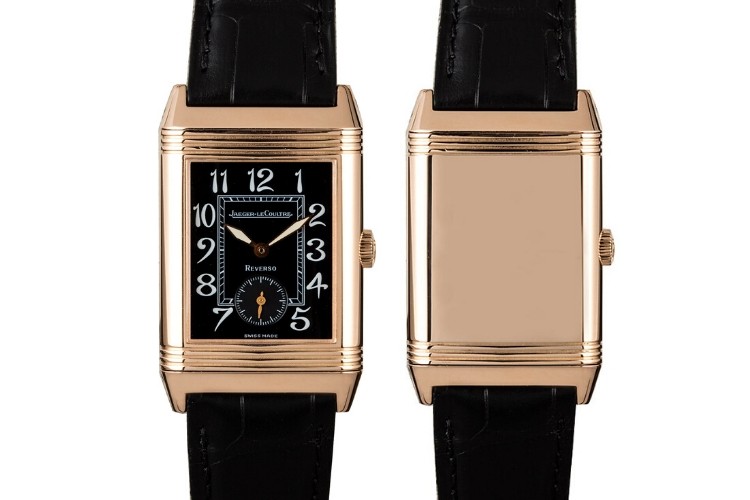 A JLC Grande Reverso 1931 Rouge can also be seen as part of Doctor Strange's collection. This classic rectangular timepiece exudes an air of class while also being practical.
The JLC Grande Reverso has a nifty feature that allows you to flip the case. This is due to this model being designed for polo players. Flipping the case to the back prevents any damage and scratches from being inflicted on the dial window.
The dial features the timeless Art Deco style which further enhances its overall aesthetic charm. The stainless-steel case measures 46mm x 7.2mm. Within the iconic rectangular-shaped case is a hand-winding movement with an analog dial display. We can easily see Dr. Strange wearing this timepiece during casual golf games during the weekend.
Rolex Cosmograph Daytona, White Dial (116520)
Rolex is the premier timepiece in the industry and is not just a timekeeping accessory, but a status symbol as well. This is why someone like Dr. Stephen Strange has one in his collection, seeing as he is a man that takes great pride in his chosen profession.
The Rolex Cosmograph Daytona utilizes a 40mm Oyster steel with a white gold finish case and is equipped with high-quality automatic movement. The dial window is made from sapphire crystal which gives it excellent scratch resistance.
This is a high-end timepiece designed to last for decades (with proper care, of course).
TAG Heuer Monaco (CAW211P.FC3656)
Featuring a classic blue and red aesthetic, this legendary TAG Heuer timepiece was designed to celebrate the Monaco Grand Prix of 1969. This timepiece also holds a place in pop culture as it was the watch worn by legendary Hollywood actor, Steve McQueen in his classic racing film, Le Mans (1971). It is completely in Dr. Stephen Strange's character to pick the most iconic version of the classic TAG Heuer Monaco series.
This TAG Heuer watch utilizes chronograph features and is surprisingly sleek with its 39mm diameter case. The watch has three sub-dials display seconds (60) and minutes (30). Underneath the timeless aesthetic is TAG Heuer's caliber 11 engine automatic movement to deliver absolute accuracy at all times.
This timepiece also comes with 100-meter water resistance and a scratch-resistant sapphire crystal window. If you like the style of this watch but not the price tag, you can check out these affordable Tag Monaco alternatives here.