The Morning Show is an American drama television series that is currently running in Apple TV+ streaming service. It stars a veritable list of talented actors and actresses lead by Jennifer Aniston and Reese Witherspoon. The series also starred Steve Carell and Billy Crudup and started streaming the first season on November 1, 2019. The second season of the series started streaming on September 17, 2021. 



What's The Morning Show About?
The show revolves around The Morning Show's anchors, primarily Alex Levy (Jennifer Aniston), trying to keep the popular AM news show afloat amidst a sexual misconduct scandal involving long-time co-host Mitch Kessler (Steve Carell). Levy tries to keep the show and her reputation as one of the top news anchors in the field, setting her on a collision course with up-and-comer field reporter Bradley Jackson (Reese Witherspoon).
The rivalry between the characters of Alex Levy and Bradley Jackson is where most of the plot focuses. However, the two characters can't be further apart when it comes to personality and mental mindset. While Alex Levy tries to display a perky and upbeat façade, the truth is she's in a constant free-fall internally. On the other hand, Bradley Jackson is tenacious and committed to finding the truth. However, she has a somewhat chaotic and disorganized personality – the complete opposite of Alex Levy.
Awards and Nominations
Despite being a relatively new show, The Morning Show managed to garner numerous nominations and awards within its two-year run. The series currently has several Primetime Emmy Award nominations and bagged one for Outstanding Supporting Actor by Billy Crudup. In addition, Jennifer Aniston also received an Outstanding Performance by a Female Actress from the Screen Actors Guild Awards. 
The second season of The Morning Show is still ongoing as of this writing. 
The Watches Worn on The Morning Show
Since the story revolves around news anchors, the public image will be a critical focal point of the actors' costume design. As such, can we expect to find some fine timepieces in the show as well? Indeed, we can! Below are all the stunning timepieces worn by the main cast of the series. Fans of Jennifer Anniston can see her watch collection here. 
Alex Levy (Jennifer Aniston)
Chopard L.U.C. Regulator (161971-5001)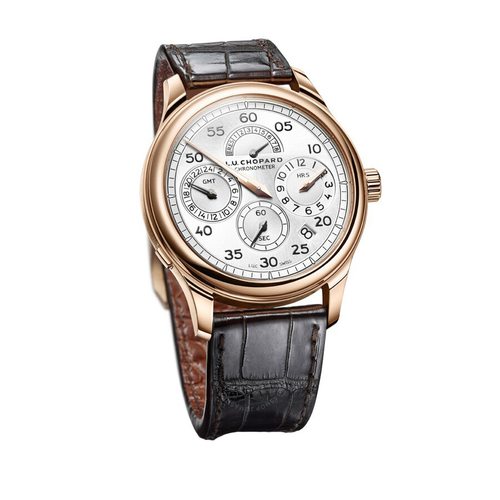 During the first episode of season one, a scene gives a brief spotlight to Alex Levy's timepiece of choice. The stunning and classy watch in the scene featured a high-class and innovative appeal with its rose-gold case and intricate chronograph dial. With a little bit of digging around, we learn that this is a L.U.C. Regulator, by Chopard, a well-known Swiss luxury watch brand. 
The unique dial design of the Chopard L.U.C. Regulator incorporates four different sub-dials located in each cardinal direction. This absolute attention to timekeeping detail complements the character of Alex Levy, whose entire career revolves around what happens every minute between 7 and 9 am. Besides the chronograph sub-dials, the Chopard L.U.C. Regulator also comes with GMT functionality. 
The Chopard L.U.C. Regulator comes with a 43mm rose gold case, which isn't exactly the standard size of a woman's watch. That said, a new trend nowadays is with women wearing larger timepieces. The L.U.C. Regulator's rose gold case partners up nicely with a silver-tone dial. The dial is all about class with Arabic numeral hour markers, minute track, and dauphine-style analog hands. Also, a scratch-resistant sapphire crystal glass covers and protects the detailed dial. 
At its heart, the L.U.C. Regulator features an in-house caliber L.U.C. 90.02-L mechanical hand-winding movement. This particular watch complication delivers 216-hours of power reserve and high-accuracy 28,800VPH.  
Mitch Kessler (Steve Carell)
Rolex Cosmograph Daytona (116500LN)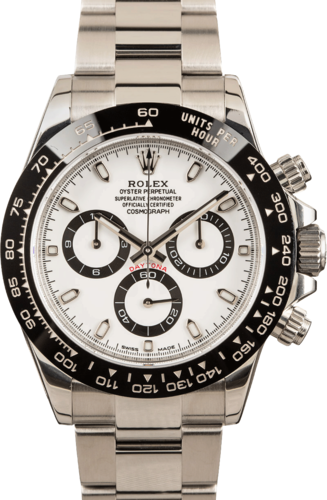 Mitch Kessler's watch of choice is a pretty obvious one for a top news anchor. The Rolex Cosmograph Daytona exudes an air of sophistication and functionality, making it a popular choice for professionals. The 40mm 904L steel case is corrosion-resistant and delivers more luster than most stainless steel material. Also, the case combines materials and construction that are well-known for being water-resistant. The result is a 100-meter water resistance rating for the Rolex Cosmograph Daytona. 
Along with the stunning case design is a black Cerachrom ceramic watch bezel. The material used for the Daytona's bezel is not your typical ceramic, as Cerachrom is known to be utterly resistant to color fading. There are also slight changes to the bezel's design which now features bolder scales for improved legibility.
The dial features a black finish going into the watch's face, which accentuates the silver-tone markers and analog hands. In addition, all the details incorporated into the dial utilize a Chromalight luminous coating for better visibility in low-light environments. 
The silver-rimmed dials are pretty identical to previous Daytona models, which is understandable as to why fix something that isn't broken? Within the Rolex Cosmograph Daytona is the in-house developed caliber 4130 automatic self-winding movements present in all of the current Daytona watch models. 
A notable feature of the caliber 4130 is its highly magnetic resistance build. Also, since this complication is an automatic chronograph, it will keep on ticking as long as you wear it. Of course, the mechanical movement also comes with a 72-hour power reserve for good measure. To top things off, the caliber 4130 has a COSC certification as well. 
Rena Robinson (Victoria Tate)
Apple Watch Series 5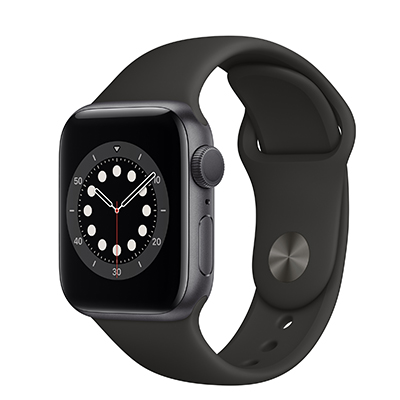 Rena Robinson is the loyal assistant of TMS executive producer Charlie "Chip" Black. During the first episode of season one, Rena Robinson wears a silver-tone Apple Watch Series 5. As the character of Rena Robinson is in the administration department, a multi-functional and conventional watch is the timepiece of choice – which the Apple Watch Series 5 offers in spades. 
The Apple Watch Series 5 comes with Bluetooth connectivity which significantly expands its capabilities. Once connected to your smartphone via Bluetooth connectivity, users can access features such as GPS, among others.
The model that Rena Robinson wears in the series is the silver-tone version. The Apple Watch is somewhat large with its 44mm diameter, allowing for a larger display screen. The case also provides a decent 50-meters of water resistance allow this smartwatch to withstand brief immersions or showering with your Apple Watch on. 
As noted earlier, the full potential of the Series 5 will be on full display the moment you connect it to your smartphone. Doing so will give users access to its built-in GPS that utilizes Galileo and GLONASS satellites. In addition, the OLED display screen is well-protected by a scratch-resistant sapphire crystal, so no worries about wearing it outdoors. 
Speaking of wearing the Series 5 outside, this Apple smartwatch offers a solid 18-hour battery life as well. Regarding smartwatches, you can't go wrong with the performance and features of the Apple Watch. 
Daniel Henderson (Desean Terry)
Citizen Corso Eco-Drive (BM6789-02A)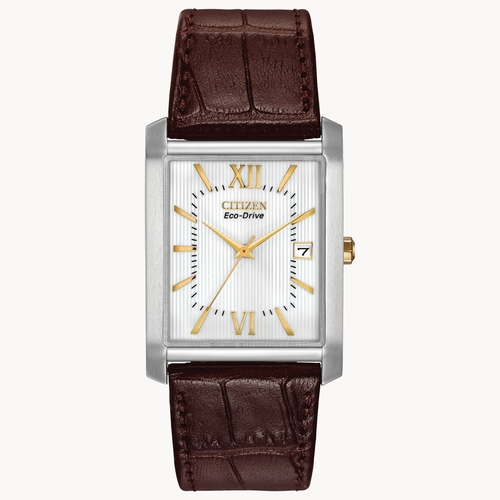 Daniel Henderson is the co-host of the weekend edition of TMS. Henderson wears an eye-catching rectangular Men's dress watch the third episode of season two.
However, not much information is known about this particular timepiece. Also, since the scene didn't give the timepiece enough spotlight, we had to go with the barebones information that we had. 
The timepiece's design looks pretty similar to the Citizen Corso Eco-Drive with its white dial and 35mm rectangular stainless steel case. However, the Citizen Corso also comes equipped with the watch maker's signature Eco-Drive solar-powered technology. Citizen's Eco-Drive allows their timepiece to recharge the batteries using both natural and artificial light. 
The Citizen Corso's white dial features a faint vertical line design with gold-tone hour markers and three analog hands. There is also a date display located at the 3 o'clock position. 
Once the showrunners or Desean Terry himself confirms what timepiece model his character wears in the show, we will be updating this entry accordingly.