Style, authenticity, class, value, aesthetics, and comfort– you name it – and the watch collectors today want almost all in their timepieces. But above all, the best value for money is what most users are after!
Aragon, which is a relatively new watchmaking company, was established with the vision of manufacturing watches that cover all user preferences at a moderate price tag. Wing Liang founded this company in 1991 and his mission was to create watches that meet the element of aesthetics and accessibility.
Liang drew inspiration from music, cars, movies, and machines which are obvious in the brand's funky and fun designs that appear to be telling a story. There are many affordable brands in the market but only a handful of them offer quality and aesthetics at the same time. To understand how Aragon achieves this, let's first have a look at the brand's history.
Aragon Watch Brand History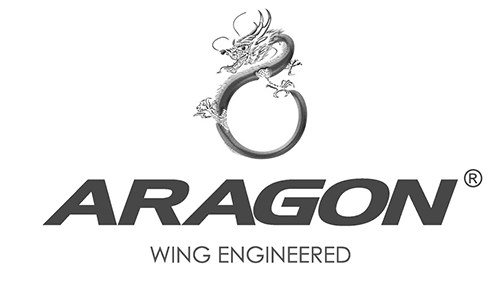 After graduating from Florida Atlantic University with a degree in International Business, Liang in partnership with his sister Angela created a watchmaking company that would challenge the traditional timepiece making with its upbeat and modern designs.
The company was incorporated in 1991 as "Android USA", and it later changed its brand name to the Aragon. This Florida based company believes in the motto "building into the future by respecting our past," which is very well depicted in its design and commitment to quality. Although the brand is not as well known as other prolific watch manufacturing companies that have been in the business for a hundred years, Aragon provides a range of quality timepieces at an affordable price.
The motivation of Liang remains the same i.e to make sure the watches resonate with his love for fine designs. In turn, his creations are focused on building unique case designs to house specific Japanese and Swiss movements. This element of funk is still obvious in every piece which keeps the collection exciting and fresh.
Not only this, but the use of materials like tungsten and ceramic also kept the watch enthusiasts wanting more. For instance, the company revamped its collection Parma infusing it with titanium self-illuminating technology to manufacture a professional grade dive watch with a combination of style and reliability.
Aragon Watch Collections
Aragon has a huge collection of quality timepieces. Here is a list of their popular watches.
Aragon Divemaster EVO
See Amazon Review | See on eBay
The Aragon Divemaster is all that the next-generation version of the watch should have. It's considered the best Aragon watch in the market today. The watch has a case of 45mm or 50mm made of IP black or stainless steel. Although this model is available in several colors, the IP black abalone and limited edition pink dial are among the top wanted colors for this collection.
Divemaster Evo is an exceptional example of Aragon watchmaking with the turbine-style bezel. The bezel shares a lume with the hands and hour markers. It is capped with a k1 crystal with high scratch resistance. The dial tapers towards the bezel and the bracelet is made of stainless steel with a push-button clasp in a fold-over style. The watch is water-resistant for up to 660 feet.
Aragon SilverJet Skeleton Automatic
See Amazon Review | See on eBay
Aragon Silverjet skeleton automatic is the second most popular model of Aragon watches. This watch features a 47mm x 19 mm case with gold color dial and a unidirectional rotating bezel. It has a screw-down crown and the watch is powered by Miyota 8N24 skeleton automatic caliber. The bracelet of this watch is made of stainless steel with a flip-lock push button style clasp.
The watch weighs 9.8 ounces and is water-resistant for up to 660 feet. SilverJet is considered a high-quality dive watch in an affordable price range.
Aragon Parma
See Amazon Reviews| See on eBay
The Parma was launched as a Kickstarter campaign to raise money for the prototype which was also an official introduction of the watch. Users were offered a discounted rate of $200; in exchange, they had to wait for the production of the watch.
The early edition was sold with two spare straps which included a stainless steel bracelet and a brown leather strap. The watch weighs 10.8 ounces with a high-quality logo on the buckle. The screw-down crown also has a logo embossed.
The watch features a textured dial with date and day windows. For many users, the main attraction is that it is illuminated by tritium tubes that light up each index, so it does not require to be exposed to light to be charged. It lights up in low light conditions automatically and has a unique system that produces a glow for up to 25 years, which is unbelievably cool!
The Parma is powered with Seiko SII 24 jewel movement with a 40-hour power reserve and the case is 47 mm in diameter.
Aragon Antigravity Automatic
See Amazon Review | See on eBay
The Aragon antigravity automatic features a 50 mm case diameter in 19 mm thickness with a K-1 custom cut curved crystal lens. The dial is a mother of pearl unlike many of its other watches which follow the design of a screw-down style. You will find the bracelet of this model quite bold with IP black stainless steel with a push-button option and a safety style clasp. Antigravity is powered with a 24 Jewel SII NH35 automatic movement and has a water resistance feature for up to 660 feet.
Aragon Sea Charger Automatic
See Amazon Review | See on eBay
Aragon Sea Charger is one of the best selling watches of Aragon company. The sea charger automatic with a 50mm x 17 mm case and a blue dial is quite an impressive watch in terms of style aesthetic and quality. The bracelet is made of stainless steel material with a push-button style cap. It is powered by 24 Jewel SII NH35 automatic movements powered in Japan.
The crystal, on the other hand, is made of K1 hardened mineral. The watch is also water-resistant up to 660 Feet. This model can win the title of an upbeat Dive watch.
Aragon Brand Reputation
Aragon is perceived as a brand that offers real value for money as the users find the build of these watches excellent for the price tag. The main point of attraction for the watch buffs is the turbine-style bezel idea that the brand incorporates in most of its collections.
There is no doubt Aragon became known for its affordability, but we also cannot deny the efforts this company put into developing aesthetically pleasing watches. When it comes to style, a lot of watch users claim they love the company's watch design as they are innovative and eccentric. Yes, the aesthetics are bold but in some cases are 'too bold' or almost tacky looking.
At the same time, most of the users complain about the chunkiness and thickness of the dials and they would rather prefer small to mid-sized dials for more comfortable wear.
Also, according to reviews on Watchforum, the frequency at which the brand launches new collection is relatively fast and as a result, the quality of these timepieces might be comprised leaving quite a room for refinement.
The watch quality is seemingly decent for the price, especially for the straps and bracelets. But when we look at the users' experience, we find that if the brand focuses more on watch prototypes and features instead of mainly aesthetics, the quality could be further be enhanced.
Is Aragon A Good Watch Brand?
The company's motto by offering "luxurious timepieces" to the users at competitive prices. That's' VERY liberal use of the word "luxury" since these watches don't have any of the features you'd expect for in a luxury brands watch.
If you have an eye for "expensive-looking watches" but, you have no interest in investing in an exuberantly priced timepiece; Aragon comes into the picture as a watch manufacturer,
Since the start, Aragon has dedicated all the efforts in manufacturing design-forward watches for watch enthusiasts in a budget. Liang's focus has been accessibility and affordability, so if you recently plunged into the world of automatic watches, the brand creates these timepieces with a special focus on craftsmanship and innovation.
At first glance, the Aragon watches appear to be just another homage to fashion-forward design on the long list of trendy timepieces available at present, but on close inspection, there are design aspects for sure that set Aragon apart from other affordable watch brands. For instance, when we talk about Aragon Divemaster T-100, this watch is no shy wallflower at a 50 mm dial. These designs are big and bold with quite a lot of wrist presence. Most of the Aragon watches have hardware that compliments the well-constructed bracelet and case.
If you're looking for comparable brands, take a look at Invicta or Stuhrling, Technomarine or even fashion watches like Diesel – these all watches known for large case sizes with chunky and bold designs.
For the watch lovers, the real star of this brand is the titanium gas tubes that are placed at index marker positions on the minutes and hour hands showcasing a full lume. It's interesting how the brand is manufacturing such design-centric and innovative watches that are available for users at an incredibly happy price.
If you are in search of a reliable first watch you should check Aragon watches as decent entry-level timepieces -especially the mechanical automatic watch line. Aragon is not only known for the innovative watch designs but its excellent customer service is also acknowledged by the users. You are likely to choose Aragon if you are more interested in flaunting a cool looking watch with decent quality and an affordable price instead of focusing on heritage or brand history; but if it's the latter- Tissot, Orient, or Seiko are good places to start.
Where To Buy Aragon Watches?
You can buy Aragon watches on the brand's official website, or see Aragon watches on Amazon or on eBay.
Strider and Zavtra Watch are official outlets to get your hands on Aragon watch collection.
Where Are Aragon Watches Made?
Aragon is a Florida based company and operates and manufactures its watches from there which are then retailed out to various locations all over the world.
Aragon Watch Warranty
Aragon provides a two-year limited warranty from the date of the original purchase. The watches must be registered within 30 days to qualify for this service. This warranty covers manufacturers' defects, including a movement mechanism.
The warranty does not cover leather straps, crystal lenses, batteries, bracelets, crowns, buttons, cases or plating. The official repair and service centers listed on Aragon's official website are Aragon, Android, Strider, and Zavtra Watch.
Further details about the warranty are available here.
If you want your style and fashion sense to stand out, an Aragon watch is bound to give you that. There are so many designs and collections that the company offers that you can surely find something to suit your preference.