One of the best reasons to get a Wear OS smartwatch is Google's first-party services such as Google Pay. This service allows you to easily have cashless transactions through the use of NFC. However, not all Wear OS devices are great. 
Some Wear OS watches do not have the proper specs to meet the heavy requirements of Wear OS. This results in a laggy experience that would hinder your use of the Google Pay service. But we got your back. 
We have curated our top Wear OS watch picks for you. While the models in this list are primarily selected for Google Pay, we had made sure to select the fastest and most feature-packed options to give you the best Wear OS experience possible. 
Our top picks include the TicWatch Pro 3, the Fossil Gen 5, and the Moto 360 3rd Gen. But if you are looking for other alternatives, we got you covered. Keep on scrolling to find out more.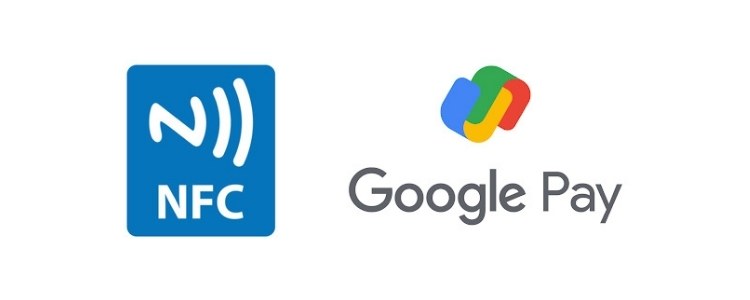 Best Smartwatches With Google Pay (NFC)
TicWatch Pro 3 – Best Wear OS Experience 
The TicWatch Pro 3 is currently Mobvoi's most advanced smartwatch. And while it may look very similar to past TicWatch Pro watches, its internals set it apart from the rest of the competition. 
The TicWatch Pro 3 has a relatively clean design. It may not be as premium-looking as the other watches on this list, but its simple looks allow it to blend with anything that you are wearing. The build is also sturdy making it a great companion for outdoor activities. 
But what makes the TicWatch Pro 3 one of the best watches on the market is its updated processor. It is running the latest Qualcomm Snapdragon 4100, which makes navigating Wear OS feels very fluid. And also, apps such as Google Play will load and function quicker than they normally would on other watches. 
Additionally, the TicWatch Pro 3's LCD now has a backlight. This makes the LCD a full-fledged alternative to the Always-On Display found on other watches. And thanks to the efficiency of its processor, the TicWatch Pro 3 can potentially last up to three days in normal use cases. 
Unless you are looking for the most premium-looking Wear OS watch, the TicWatch Pro 3 is arguably the best Wear OS watch in the market right now. 
TicWatch Pro 4G/LTE – Standalone Smartwatch
The TicWatch Pro 4G/LTE is a very similar watch to the TicWatch Pro 3. It has the same feature set and same capabilities as the TicWatch Pro 3. But what makes this watch special is its 4G/LTE cellular capability. 
The addition of 4G/LTE makes the TicWatch Pro 4G function as a standalone watch. This is very useful since you do not need to bring everything for quick workout sessions and runs. You can also leave your wallet since the TicWatch Pro 4G can easily be used with Google Pay. 
With that said, the TicWatch Pro 4G has some clear weaknesses that make it a step below the TicWatch Pro 3. One of those is its outdated processor. 
Just like the TicWatch C2+ and S2, which are also featured on this list, the TicWatch Pro 4G/LTE is using the Snapdragon 2100, which was first used in smartwatches back in 2016. While it is equipped with 1 GB of RAM, the performance issues are still apparent. 
This doesn't mean the watch is completely unusable. It will just be slower and will experience more glitches compared to the TicWatch Pro 3. 
Also, the LCD display that accompanies the OLED panel is not backlit, which may make it hard to see in. But if you need a standalone watch, the TicWatch Pro 4G/LTE is still a great option. 
Suunto 7 – Best Fitness Tracking Smartwatch
If you are a pro athlete, a fitness enthusiast, or a casual user who is looking for a good smartwatch fitness tracker that is compatible with Google Pay, the Suunto 7 is one of your best options.
This watch is primarily made for sports and fitness enthusiasts. It boasts the most advanced sensors and GPS to help bring the most accurate results. 
It also embodies the signature Suunto build quality and reliability that the brand has become known for. This means that you can use this watch for swimming and exploration without worrying about it. 
What separates that Suunto 7 from other fitness-focused smartwatches is that it is using Wear OS for its software. This means that you can expand the Suunto 7's capabilities through app installs. It also means that the Suunto 7 is compatible with services such as Google Pay. This means that you can go for outdoor activities and still make purchases without bringing your wallet. 
Unfortunately, the Suunto 7 has some shortcomings that prevent it from being an all-in-one smartwatch. It lacks a speaker and microphone for calls, and the battery only lasts anywhere from 20-28 hours. 
But if you need a smartwatch for Google Pay but do not want to sacrifice reliability and fitness tracking capabilities, there are very few watches that can compete against the Suunto 7. 
Fossil Gen 5 – Premium Aesthetics 
The Fossil Gen 5 is a smartwatch from an experienced manufacturer who knows how to get the most out of Wear OS. It is a smartwatch that manages to blend aesthetics with performance and usability perfectly. 
This watch has everything that you would ever need in a Wear OS watch. It has a microphone and speaker for calls and for accessing Google Assistant, a rotating crown for easier navigation, a bright and vibrant display, a heart rate sensor, essential fitness, and health sensors, and a gorgeous design.
The Fossil Gen 5 isn't all about its looks. It is powered by the Snapdragon Wear 3100, which means that navigation will be smooth and features such as Google Pay will work flawlessly.
Additionally, if you ever want to use the texting features of the Fossil Gen 5 with iOS is compatible with the latest iPhone and iPad.
If you need a smartwatch that does the basics with perfect execution, the Fossil Gen 5 is an easy recommendation. 
Moto 360 3rd Gen
Now, Motorola is back again with a new smartwatch, the Moto 360 3rd Gen.
They may not be made by Motorola, but they embody everything that made the previous Moto 360 models great. 
One of the most recognizable brands in the tech industry, Motorola was pivotal in pioneering the cellphone. They were also one of the first Android Wear (now known as Wear OS) manufacturers back in 2014.
The Moto 360 3rd Gen checks all the right boxes when it comes to its build and features. It has a solid stainless steel body, a sharp and vibrant AMOLED display, and beautiful craftsmanship that not only makes it an excellent tool but also a great fashion accessory. 
The smartwatch delivers a smooth Wear OS experience thanks to its Snapdragon 3100 processor and 1 GB internal RAM ensuring that Google Pay and other services work smoothly without any unwanted freezes or crashes. 
While the Moto 360 doesn't deliver any groundbreaking technology, but it executes all basic smartwatch features should be enough to help it land a solid place in this list. 
Fossil Sport

If you like the feature set and performance of the Fossil Gen 5 and want it in a more sports optimized form factor, the Fossil Sport is the perfect alternative.  
The Fossil Sport has all the great internals of the Gen 5. It is powered by the Snapdragon 3100 and has all the sensors found on the Gen 5. All of the sports modes and health tracking options also make their return here. 
Additionally, features such as the rotating crown, the two programmable buttons, and the 4 GB internal storage for music and apps make a return. 
But what separates the Fossil Sport from the Fossil Gen 5 is its more lightweight design. This greatly helps to remove any additional weight, which should alleviate any kind of discomfort in your workout sessions. The Fossil Sport now also includes a silicone strap to better deal with sweat. 
The Fossil Sport may have lost some points in terms of its aesthetics. However, it has more functionality and better caters to sports and fitness enthusiasts. Also, this can be the only thing you bring to your workouts. You can even leave behind your wallet since the Fossil Sport works perfectly fine with Google Pay. So if you are more of an active user, the Fossil Sport is a perfect alternative to the Fossil Gen 5. 
TicWatch C2+ – Best Entry-Level Wear OS Smartwatch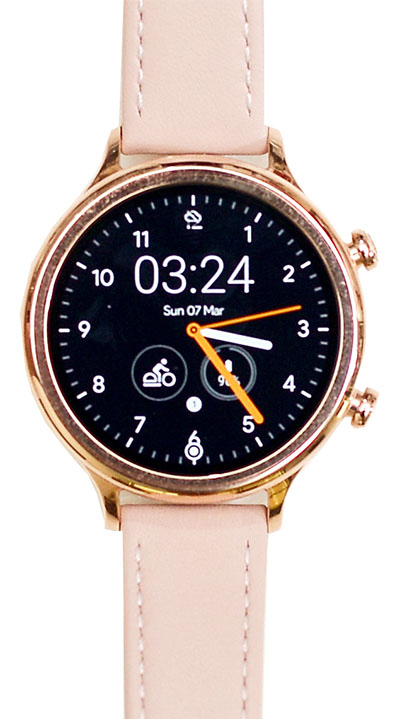 Wear OS smartwatches are, without a doubt, expensive. All the tech inside that powers the features of Wear OS doesn't come cheap.
Luckily, there are watches such as the TicWatch C2+ that attempt to bring the Wear OS at a more budget-friendly price point. 
The TicWatch C2+ is the successor to the TicWatch C2. While it does boast updated specs, this is more of a refresh rather than a full-fledged update. 
The C2+ is using the Snapdragon 2100 processor, which is outdated by today's standards. However, the watch is utilizing 1 GB of RAM, which greatly helps with making Wear OS smoother. 
The C2+ is fairly feature-packed and can do most of the essential TicWatch features. It can accurately track different fitness-related activities as well as heart rate and other health-related stats. It also has a built-in GPS, meaning you do not need your smartphone for running-related activities. Of course, the C2+ has NFC for Google Pay. 
The TicWatch C2+ does all of this while maintaining its classy look. Its design is heavily inspired by classic premium wristwatches. You also get both a silicone and leather strap to fit any type of activity or occasion. 
While the TicWatch has some glaring issues as well as occasional performance drops, it is one of the best entry-level Wear OS watches. Its stable performance ensures that your Google Pay transactions work smoothly, 
TicWatch S2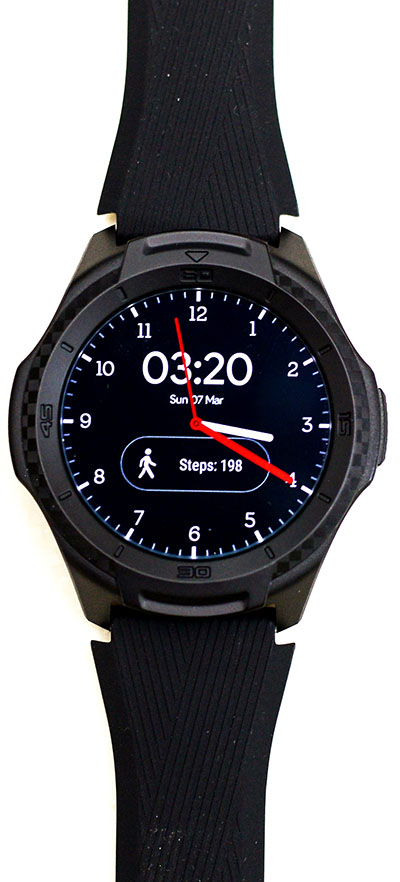 Read our TicWatch S2 Review
If you are looking for an affordable Wear OS smartwatch, the TicWatch S2 is a solid choice. It may not be the most stylish looking or the smoothest performing smartwatch, but it gets the job done. 
The TicWatch S2 is similar to the E2 in terms of specs. The main difference is that the S2's design is made for the sports and fitness audience. The build is rugged enough to keep up with the harsh environments of outdoor activities.  
One thing you have to take note of is that the S2 is powered by the older Snapdragon 2100 processor and only has 512 MB of RAM. You will get occasional slowdowns and glitches, which may make launching apps such as Google Pay slower. But for the most part, the S2 should be fine with doing basic activities.
Aside from those minor issues, the S2 supports most of Wear OS's capabilities. It has pretty robust fitness and health tracking features, built-in GPS, and supports Google Pay.  
Skagen Falster 3 

The Skagen Connected Falster 3 is a Wear OS watch that delivers a classy look and smooth software experience. Like most smartwatches in its price range, the Falster 3 manages to pack all the essential smartwatch features. It has a built-in mic and speaker for making and taking phone calls as well as for accessing Google Assistant. 
It is also equipped with Google Fit that handles all your health and fitness needs. Additionally, its built-in GPS enables you to use the watch for different activities, such as running, without the need for a separate smartphone. And most importantly, the watch manages to last longer than most Wear OS watches thanks to good optimization and good battery optimization. 
Of course, given its very capable spec sheet, it manages to run Wear OS with ease. Features such as Google Pay should work properly without any hiccups. 
This is all done without sacrificing looks. The Skagen Falster 3 has Skagen's signature minimalistic but complicated look, as seen with the oversized lugs. Additionally, Skagen has added their own flair with their custom watch faces and charging animation. This is a nice touch, given that Wear OS doesn't leave too much room for custom manufacturer elements. 
If you are looking for a great all-in-one smartwatch for your cashless transactions, the Falster 3 should be high on your list. 
Micahel Kors Access (Lexington)

Another premium Wear OS from a luxury brand is the Michael Kors Access Lexington. Michael Kors is part of the Fossil group. This means that this watch shares a lot of similarities with the Fossil Gen 5. 
This isn't a bad thing, given how good the Fossil Gen 5 is specs-wise. The Micahel Kors Access Lexington is powered by Qualcomm's Snapdragon 3100 and is equipped with 1 GB of RAM. Additionally, it has all the sensors found on the Fossil Gen 5. Its internals is enough to guarantee a smooth Wear OS experience.
However, the Michael Kors Access Lexington isn't just a repackaged Fossil Gen 5. What sets it apart is its premium design and build quality. Both the casing and the strap is made of stainless steel and are coating with a premium finish. 
Additionally, this watch has several bespoke watch faces that are not available in the Fossil Gen 5. If you are looking for a Watch that can do your everyday tasks in style, the Michael Kors Access Lexington is hard to beat. 
Hublot BigBang E
Most of the watches that we have featured on this list are mostly tech-focused watches. However, a lot of users want their watches to look as good as they perform.
Hublot has got you covered with the Hublot BigBang E. 
Unlike most Wear OS smartwatches, the Hublot BigBang E is one of the top luxury smartwatches from a brand known for its premium build quality and expensive price tags of its Big Bang collection.
It is made with a combination of titanium and black ceramic to achieve its dynamic look. 
Additionally, it utilizes sapphire to protect its display. Sapphire is known to be harder than glass, making the BigBang E a durable smartwatch even for outdoor activities. 
But the BigBang E isn't all about its looks. It is powered by Qualcomm's Snapdragon Wear 3100 processor along with 1 GB of RAM to ensure a smooth user experience. 
It is also equipped with all essential sensors, including NFC making it compatible with services such as Google Pay. With how good this watch looks and with all the tech inside, the Hublot BigBang E is shaping up to be one of the best premium-looking Wear OS watches.