Comparing Hamilton and Longines and deciding who's the better brand can be quite tricky. Both produce excellent quality watches with high precision and outstanding design. Both Swiss watchmakers overlap each other in the market with their similar track record when it comes to their timepieces.

In this article, we will try and provide a definite answer to this question. To do that, we will need to take a closer look at both the brand's wares.
If you are having a hard time deciding on whether to pick Hamilton or Longines, then you have come to the right place. Now then, let's begin our review and comparison between the two exceptional watchmakers.
History of Hamilton




Hamilton was originally an American watchmaker but has since become a Swiss-based watchmaker located in Bienne, Switzerland. First founded in Lancaster, Pennsylvania, Hamilton began production of pocket watches that were primarily sold to railroad companies during that time.
Because of their core market being railroad tycoons, Hamilton mainly focused on delivering highly accurate timepieces and putting the design on the back burner.
By 1914, Hamilton landed a contract as the official supplier of timekeepers for the U.S. Armed forces. This helped boost the reputation of Hamilton of having some of the most robust watches around. Especially once they started producing field watches for infantry service members.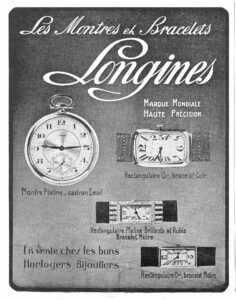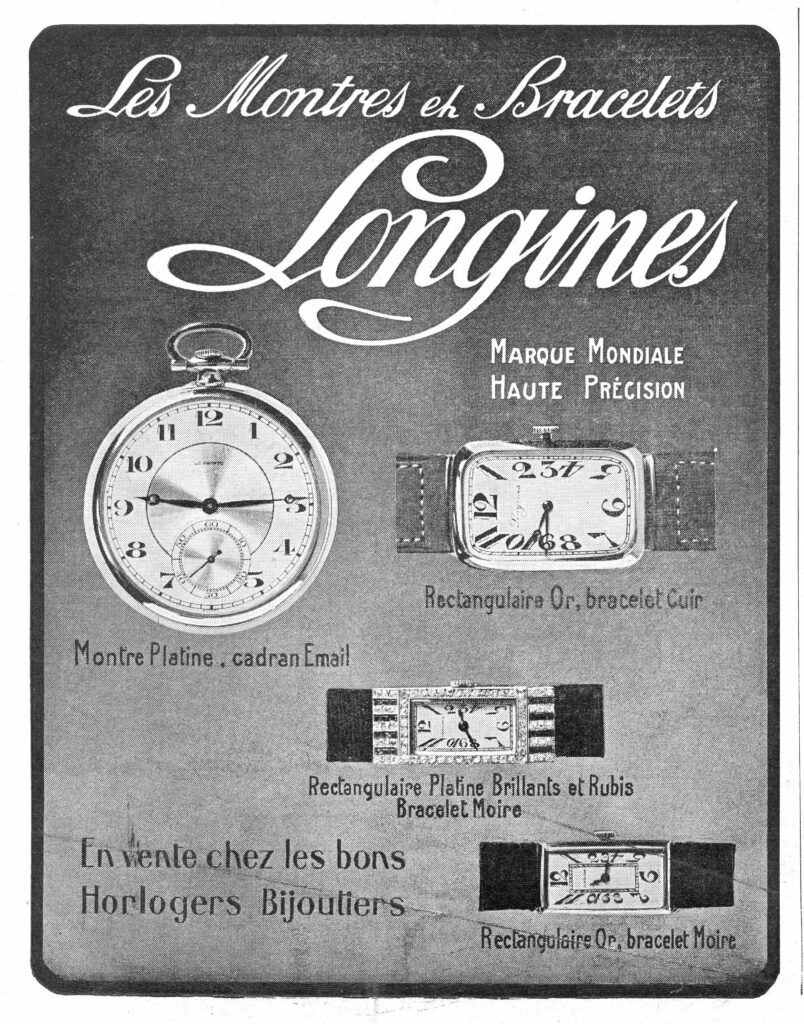 Hamilton's first foray into the wristwatch market came in 1917. Their first wristwatch utilized 0-sized 17-jewel 983 movements. With its masculine design, it was quite popular with American soldiers during World War 1. Despite its appearance, an interesting fact about this wristwatch is that it used the same movement as the ones found in women's pendant watches.
Hamilton ingrained itself into American history that it also managed to find itself in several Hollywood movies. Hamilton's first appearance on film came when the brand was used in the film, Shanghai Express. It wasn't until when the brand's timepieces were used in the award-winning film, The Frogmen, that Hamilton indeed became one of the premier watchmakers of its time.
Hamilton wasn't content with just their reputation as having some of the most durable watches around though. In 1957, the company cemented its legacy with the Hamilton Ventura, the first electric watch in the market.


Along with its shield-shaped design, the Ventura quickly became one of the most iconic watches in the industry. So iconic that it was paired with the King of Rock and Roll, Elvis Presley's character in the film Blue Hawaii.
One of the most legendary filmmakers of all time, Stanley Kubrick, also seemed to be a fan of the brand. Kubrick approached the company to develop watches for his classic science fiction film, 2001: A Space Odyssey, which Hamilton gladly obliged.
To this day, Hamilton is still going strong. They have become a watch brand of choice for pilots, thanks to Hamilton's reputation for producing highly accurate and reliable timepieces.
History of Longines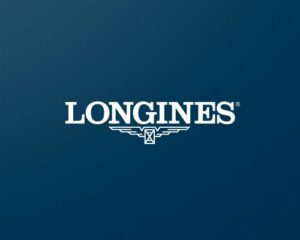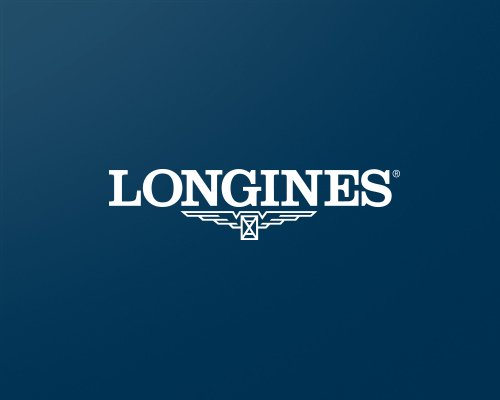 Longines is a Swiss watchmaker company that was founded back in 1832. Unlike Hamilton, who migrated to Europe and is originally an American company, Longines is a true-blooded Swiss watch company. Longines has always been known for producing luxury watches.
Longines is also known for its impeccable precision in telling the time. This reputation helped the company land some exclusive partnership contracts within sporting events as well as several official racing teams.
The company also hit the ground running when they unveiled their first in-house timepiece, the Caliber 20A. This particular watch earned several awards including one from the 1987 Universal Exhibition that took place in Paris, France. Not a bad start for their first foray into watchmaking.
While Longines is part of the exclusive high-end luxury watch group, they are considered as somewhere in between the mid and high-range markets. If you are looking at your first dip into the high-class watch market, but want something with a more reasonable price tag, Longines is a great brand to start.
Hamilton and Longines – Watch Comparisons
Now, we will be taking some of the best sellers and highest rated watches from each brand. We will be picking from two specific watch categories to get a better grasp of the differences between the two watch companies. Let's begin.
Fashion Watches
These types of watches should not only be reliable but also provide a head-turning aesthetic. Hamilton and Longines certainly know their way around those two aspects of watchmaking, as highlighted by the two timepieces below.
Hamilton Jazzmaster Open Heart Analog Display Watch

For those who want to make a statement the moment they enter the room, then the Hamilton Jazzmaster Open Heart will surely deliver. It has a perfect cut out dial design, which allows you a nice peek into the inner workings of this watch.
The dial features four Arabic numerals markers (12, 3, 6, and 9). It also utilizes minute markers that denote hours, minutes, and seconds. The stainless-steel case measures in at 40 mm in diameter, a substantial number that will accommodate both male and female sizes. It also uses tight calfskin leather bands that feel quite snug and supple on the skin.
If you prefer a more premium look, the Jazzmaster Open Heart also comes in a stainless-steel bracelet variant. As with all Hamilton watches, the Jazzmaster incorporates the Swiss-quartz movement. The skeletal cut out design of the watch allows you a beautiful view of how this movement functions within this timepiece. Click here to see other Skeleton watches.
Longines Conquest Silver Dial Watch

If you are not a big fan of timepieces that come with unusual designs, then you might be more interested in what Longines has to offer. The Longines Conquest provides a more conservative and traditional approach to its design.
The Conquest Silver has a slightly larger case diameter at 43 mm, which is an excellent reliable number that should still accommodate most watch enthusiasts. It uses brown leather bands that perfectly complement the silver stainless steel case.
The dial is quite large with only two Arabic numeral markers (12 and 6) with the rest being line markers. It also features a date display located over at the 3 o'clock position. The metallic gray dial hands and markers are quite visible over the pure white backdrop.
This is a pretty standard timepiece that has the rugged appeal with its brown leather band and a stainless-steel case. This one features an in-house watch movement, the Longines Caliber 157 movement. The dial is also encased within a durable and scratch-resistant sapphire crystal window.
Best Fashion/Dress Watch – This one will be quite easy to decide. Do you prefer an eye-catching timepiece with a peculiar design or a more traditional and subtle watch?
Hamilton is known for experimenting with their timepiece designs, making them quite a stand out brand. On the other hand, Longines has perfected their craft and is heavily rooted in history and tradition.
Chronograph Watches
When it comes to chronograph watches, reliability should be the first aspect you look at. How do Hamilton and Longines fare in this category? Both the brand's reputation for delivering highly accurate and precise watches are proven. So, expect no less from these two timepieces.
Hamilton Khaki X-Wind

One of the most elegant chronograph watches from Hamilton is the Khaki X-Wind model.
As per the standard chronograph watch design, the Khaki X-Wind comes with three sub-dials that track hours, minutes, and seconds. Hamilton didn't stop there with its features, though. First off, this watch is constructed to provide 100 m water resistance. This means you can take the Khaki X-Wind for most water activities such as swimming and even snorkeling.
The day and date display are located over on the nine o'clock position while the three sub-dials are over at the 12, 3, and 6 o'clock on a black dial with syringe style watch hands. This helps deliver a nice and balanced between all the displays.
Additional features include a drift angle calculator and crosswind speed markings. With the addition of the last two functionalities, the Khaki X-Wind can also be considered as an aviation watch. This is a well-made and feature-rich chronograph timepiece that goes the extra mile for its wearer.
Longines Automatic Self-Wind Watch

Longines delivers this brilliant chronograph with all the signature qualities you would expect from the famous brand. With a case measuring in at 41 mm in diameter, this watch stays well within the tried and true design and industry standards.
It uses an automatic self-winding movement for both the main and sub-dials. Some additional features include a date display and water resistance for up to 30 m. While the water resistance is underwhelming, this watch was not exactly designed with water activities in mind. It focuses primarily on precision and functionality when outdoors.
The glass is also made from sapphire crystal. This material is exceptionally resistant to scratches and even has an anti-reflective coating for added measure.
Best Chronograph Watch – This one is a bit tougher to decide compared to the previous round — both the Hamilton Khaki X-Wind and Longines Automatic Self-Wind feature near-identical capabilities.
Hamilton does get the edge with its two additional features, but overall, this is a neck and neck match. You can choose either one and won't be disappointed, let's leave it at that.
Conclusion
While both Hamilton and Longines are known to develop some of the best watches in the market, we need to give the win to someone. After careful deliberation, we decided to give the nod towards Hamilton.
When you take every facet of timepiece craftsmanship into consideration, Hamilton delivers more well-rounded results. Versatility in design, reliability, functionality, and a flexible price are what Hamilton offers. Longines is an excellent brand, but the high cost of its watches might deter some watch enthusiasts.