Nautica Watches is the core company of Nautica apparel and accessories. Originally founded in 1985, Nautica specialized in shoemaking for Hollywood celebrities.
In 1994, Nautica and Timex Group signed on a licensing agreement enabling Nautica to take its watches to far corners of the world. Following this, the first-ever watch collection made a debut in 2008.
Nautica combined the values of Swiss watch-making excellence and image of the Florentine brand. Nautica endeavors to maintain its name for the quality of materials and craftsmanship. The brand is now famous for experimenting with bright colors, contrasting combinations, experimental shapes, and the finest details.
Currently, Nautica watches are available across 50 countries and distributed by Timex Group.
Nautica Brand History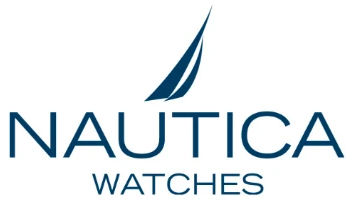 The parent company Nautica, originally set sail in 1983, when the founder created outerwear to fuse maximum function and fashion. Named after the Latin word Nauticus, meaning Ship, Nautica took over the symbol of a spinnaker (sailboat). Subsequently, Nautica became the symbol of exploration and adventure. The brand mainly draws inspiration from elements of the sea. Reaffirming the brand's sailing heritage, Nautica sponsors a global ocean conservation organization called Oceana. To date, Nautica's underlying mission remains unchanged, to protect the world's oceans.
Origin of Nautica
In 1983, David Chu founded Nautica with a mission to create men's wear that reflects his true love for sailing. The brand's success in America catalyzed its international presence and expansion into apparel, and accessories for men, women, and children. Today, Nautica makes waters, eyewear, swimwear, polos, pants, tees, home accessories like bed sheets, duvet covers, and more.
The Merger of Two Giants
In 1994, the Timex Group USA acquired a license from Nautica laying the brand's foundation to create watchmaking history. Created to withstand the intensity of the ocean, the design came with large dials for easy readability. An additional subdial featured other information.
Timex Group BV is a Dutch holding company of Timex Group USA. The parent company collectively owns exclusive worldwide licenses of,
Timex Business Group that includes Timex, Opex, Nautica, Marc Eckō;
Timex Luxury Divison that includes Versace, Salvatore Ferragamo, Teslar; and
Giorgio Galli Design Labs.
Later in 2003, VF Corporation of North Carolina bough Nautica. Eventually, VF sold Nautica to Authentic Brand Groups LLC in 2018. In the wake of the change in leadership, Nautica has stayed true to its original vision. It aspires to reflect the evolution of a timeless classic. Timex Group continues to own Nautica's license to distribute.
Nautica continues to produce watches in different designs, styles, and that are suitable under different conditions. Ideal for water wear, Nautica watches have gained steady preference amongst divers, sailors, and athletes. The collections are all water-resistant, mainly between 30 – 200 mm. No matter Nautica's exemplary craftsmanship or attention to detail, they continue to retail at affordable prices.
Nautica Watch Collections
As of 2019, Nautica officially features about fifteen different collections. Each collection offers a minimum of three types of timepieces. The collections retail between $75 to $400 based on the design, special features, and styling. This article will showcase some of Nautica's best watches based on design, price, and usage.
Soledad South Collection
Read Amazon Reviews | See on eBay
Soledad South collection showcases Nautica's promise to reinvent itself and push boundaries. Designed with a 44 mm stainless steel case, the timepieces are water-resistant up to 100 mm. Woven with silicone blue, white or black strap, the Soledad South collection can be worn for any occasion. The special feature of this collection allows for precision tides and temperature reading, in addition to doubling up as a compass.
A simple black dial, with red, blue and white hands, and nautical flags on the minutes reflect Nautica's love for the sea. Enabled with Indigo technology, Soledad South collection promises clear reading even underwater or in darkness. The watches under this collection currently retails at $250.

Porthole Skeleton Collection
Read Amazon Reviews | See on eBay
To celebrate the 25 years anniversary of Nautica watches, the company launched the Porthole Skeleton collection. With a technical yet superior design, the timepiece is a true testament to Nautica's love for seafaring. Revealing the heart of the timepiece, the Skeleton design of the dial takes the shape of a porthole to showcase the internal gear, elegantly dancing in synchronization, to display precision time.
Sticking to the true Nautica's style, nautical flags finds its place on the indices and screw crowns. The entire watch resembles the deep blue shade of deep water as a declaration of everlasting love to the sea. This 44 mm case with up to 100 mm water resistance currently retails at $399.

Nautica N83
The N83 series is a wholesome and diverse collective of multiple collections released by Nautica over time. It primarily features the below-mentioned.
Cocoa Beach Collection
Read Amazon Reviews | See on eBay
In comparison to the other collections part of the N83 series, the Cocoa Beach collection is sporty and bold with vibrant colors and classy detailing. The primary specialty of this collection is that it can convert any source of light into energy and store it within its secondary battery for up to two months. The Cocoa Beach collection is available in silicone and canvas strap. The canvas strap comes with navy blue or black dial and the silicone staps come with navy blue, black and white dial.
Designed with a simple dial and contrasting linear color, the strap design proudly showcases the N83 logo. The silicone strap watches have a more intricate design on the dial with the nautical flags at the indices, that have distinguished the brand from its competitors ever since its inception. With a capacity to withstand 50 mm in water, the collection retails at $115.
Accra Beach Collection
Read Amazon Reviews | See on eBay
Unlike other collections, the watches part of the Accra Beach collection comes in three variations. At first glance, the watches will capture your interest with its elegant yet contemporary design. The silicone and canvas strap comes with a contrasting N83 logo, set below the dial. Yet again emphasizing its love for the sea, the Accra Beach collections some in shades of blue and grey. You may also choose a metal bracelet if you like. In addition, this collection comes in a box set giving you the option to switch from metal strap to canvas in seconds, at a meager $120.
Urban Surf Collection
Read Amazon Reviews | See on eBay
Mirroring the essence of urban lifestyle, the watches under the Urban Surf collection are sporty with vintage style leather straps. If you are not a fan of leather straps, Nautica offers this collection in silicone straps as well. The minimalistic design embellishes the N83 logo and the date window at 3'o clock. This 44 mm stainless steel with up to 50 mm water resistance currently retails at $89 for the leather strap and $85 for the silicone strap.
Polignano Collection
Read Amazon Reviews | See on eBay
Designed with a 36 mm case, characterized by color and distinctive looks, the Polignano collection is suitable for men and women. Four watches under this collection represent the four seasons with its colorful silicone straps – yellow, white, grey, and blue. Dynamic and rebellious, the Polignano collection spares no attention to detail. With nautical flags as indices on the dial and bezel, and the N83 logo at 6'o clock, the watches are water-resistant up to 50 mm and currently retails between $80-$85.

Tarpoon Dive Collection
Read Amazon Reviews | See on eBay
Inspired by diving adventures, the Tarpoon Dive collection is ideal if you are a free-spirited person who loves the sea, the depth of the water and the coral reefs below. Designed to withstand up to 200 mm in water, the watches part of the Tarpoon Dive collection are bold, eye-catching and unique. In addition to its unmatched silhouette, the straps come embossed with a diving scale.
The black or navy blue dial equipped with a luminous coat lights up in the darkness of underwater. The indices are bolder compared to the other collections to ensure the luminous is effective in an extreme case of poor visibility. Despite its sturdiness, precision watchmaking, and fearless design, the collection currently retails at $145.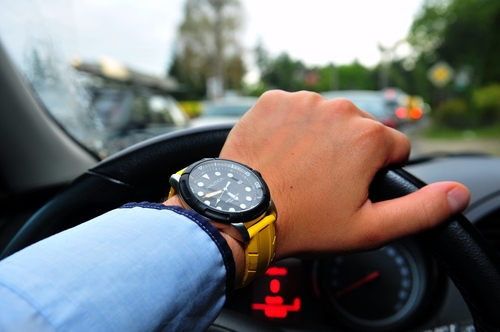 Nautica Brand Reputation
Nautica watches enjoy a reputation for being affordable yet premium fashion watches. Built with one main drive, to reflect the love for the sea, either in design or function, Nautica watches have made a name for durable underwater watches for adventurers. Given the fact that the leadership changed multiple times, the brand never lost sight of its core vision. Over 25 years of hard work and innovation have made Nautica what it is today.
25 years is young for a watchmaking brand, and Nautica definitely has a long way to go. Nevertheless, the achievements and milestones so far only reiterate that Nautica watches are here to stay and to support the cause of the ocean. Nautica is definitely appealing to the younger crowd with some of their timepieces retailing as low as $75.
Modern technology, ingenuity, and craftsmanship keep Nautica watches fresh, real and sought after. If you are a diver/seafarer by profession, or if you're a frequent visitor to the beach, then Nautica watches might be worth considering, for it definitely will not burn a hole in your pocket.
Nautica does have its critics. Serious watch aficionados often group the brand in with other fashion watch brands. Watch collectors do not take the brand seriously due to their lack of significant watchmaking history. The brand selling everything from pajamas to umbrellas, with watches being one of their many product lines. Because of that, it's understandable that they are not considered a dedicated watch brand apart from the fact that they do not produce any watches that collectors would be after.
However, the merger with Timex has given them more credibility and many do consider them a decent option for a stylish watch in the price range.

Is Nautica A Good Brand?
Watch forums show an inkling of liking towards Nautica. One main reason being, Nautica continues to be part of the Timex Business group.
Timex has gained a loyal customer based over its years and this overshadows all the brands Timex takes under its wing. By virtue of being part of the same group, Nautica also strives to keep alive the overall brand value by innovating and mastering the art of high-quality watchmaking. Not to forget the inexpensive and affordable price range, that definitely attracts much attention from students and watch collectors alike.
In comparison to its competitors like Tommy Hilfiger and Fossil, watch aficionados like Nautica for its bold design, build quality, presence and the amazing feel. The watch forums further indicate that new customers of Nautica absolutely fall in love with its design and function.
On the other hand, customers who have owned Nautica timepieces for a long time swear by the brand but also point to the fact that the luminous fades a little over time. So much so, many watch lovers who take pride in owning Nautica for over eight to ten years only reflects on the brand's durability.
Nautica watches are comparable to Michael Kors, Daniel Wellington, Guess, and other fashion brands.
Many watch experts point out that you can get a quality timepiece from an established watchmaker for the same price or less. Seiko, Citizen, Bulova, Orient all come to mind.
However, many younger buyers do like the modern style of these modern brands and have little interest in watch history, so a stylish Nautica watch may be the perfect choice for them. After all the "best" watch is the one you love wearing.

Nautica Watch Warranty
Nautica offers two types of warranty: US and International.
International Warranty
Nautica offers two years of limited international warranty against all manufacturing defects, from the date of purchase. The warranty will, however, not cover normal wear and tear, and accidents/losses. The warranty does not apply to the watch strap, battery, and case.
In the event of a warranty claim, locate the closest authorized service center next to you to drop off the watch. Based on closer inspection, Nautica reserves the right to either replace or repair the timepiece. Further guidelines are provided on the website, along with translated warranty guidelines in other international languages.
US Warranty
Nautica offers five years of limited warranty from the date of purchase on all its watches. The warranty does not include the battery, strap, and case of the watch. The warranty extends to manufacturing defects by Nautica but does not extend to purchase made from the dealer. In the event of damage, Nautica will either repair or replace the timepiece based. However, don't forget to include the proof of purchase, and an $8 cheque or money order. The nominal amount aims to cover postal charges, handling, and service fees.
The warranty does not cover:
Defects relating to service;
Defects arising from negligent use or wear and tear;
Incidental damages.
Make sure to check the website on the shipping address and warranty guidelines, prior to shipping your watch.

Where to Buy Nautica Watches?
Whether you are investing for yourself or for your loved ones, the idea of buying a watch is close to the heart. Nautica watches offer an inexpensive range of superior quality watches engineered with high dexterity and attention to detail.
If you wish to purchase a Nautica timepiece, their website is a good place to start off with. Nautica ships worldwide so you can place an order at the comfort of your home. If you are one to try out watches in person before purchasing, then find the nearest store to get your hands on authorized dealers.
Nautica is also available to be shipped worldwide on Amazon. If you are based in the UK, you can get Nautica watches on Watch.co.uk.
Word of Caution: A lot of unauthorized dealers sell damaged or fake timepieces. Check the website store locator to identify an authorized dealer near you. Most importantly, the warranty benefits do not apply to watches purchased from unauthorized dealers.