Orient and Bulova are two of the most well-respected watch brands in their class. The quality that they provide customers with their timepieces is unquestionable. While they seem to appear quite equal with similar beats, underneath the surface is where the two truly shines. Orient has built quite a solid foundation regarding its reputation. While Bulova is known for its innovations in the industry, let's take a closer look at the two watchmakers and distinguish the differences and little nuances that make both unique.
History of Orient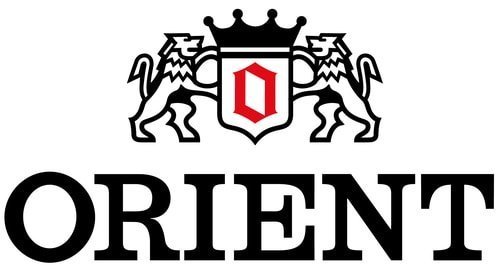 The Japanese watchmaker brand, Orient, has been making watches for almost a century now. Quite a feat to achieve in this market as the list of world-renowned brands is quite a shortlist. Orient began as a wholesale pocket watch shop founded by Shogoro Yoshida. Orient was initially named after the founder with the moniker of the Yoshida Watch Shop and primarily sold imported timepieces. Orient initially did not craft their watches in-house.
A decade later, the Yoshida Watch Shop was renamed into Toyo Tokei Manufacturing. During this period, the company started developing gauges and clocks of their own.
By the mid-30s, Toyo Tokei Manufacturing finally began manufacturing wristwatches in-house.
The company once again went through a name change by 1950 and was renamed as Tama Keiki Company. This new company name did not last long, though as they once again changed it to the name, they are known for today, Orient Watch Company.
Nowadays, Orient is mostly known for developing high-quality dive watches. Their Mako series is among the most highly recommended among swimmers and divers. Orient has become a subsidiary of the Seiko Watch Group since 2009 and is now under the banner of Seiko entirely.
History of Bulova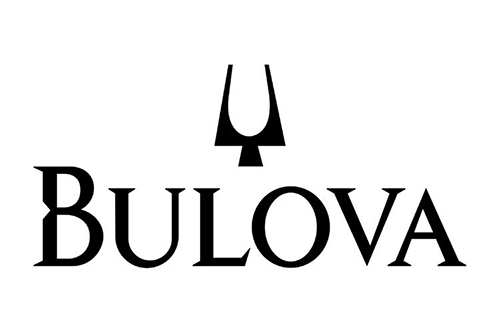 Bulova is one of the longest standing watch brands to date. The company was founded way back in 1875 by Joseph Bulova in New York city. One word that is synonymous with the company is innovation. Bulova has built a reputation in pushing the envelope in regards to watch technology.
As one of the premier American watch manufacturers, the company has ingrained itself into American history. Bulova is also among the few that landed a contract with the U.S military during World War 2 and helped develop instruments that undoubtedly helped win the war during this dark time in human history.
After the events of World War 2, Bulova went back to developing consumer-grade timepieces, and they did so with a bang with the Bulova-23. The Bulova-23 is one of the brand's crowning achievements with its revolutionary self-winding movement. Bulova also went all-in with the development of this timepiece with its incredibly strong mainspring fused with a highly shock-resistant stainless-steel case.
Other notable milestones by Bulova includes the Bulova Accutron, which was the first electronic wristwatch. The Accutron was also quite a looker with its retro-futuristic design that has made it into quite a sought-after timepiece for collectors.
Dive Watches – Orient Kamasu Mako III Diving Watch vs. Bulova Marine Star Diving Watch
Orient Kamasu Mako III Diving Watch Review
Read Amazon Reviews | See on eBay
Orient's Mako series is synonymous with water activities, and for good reasons. The Orient Mako line of watches is designed to provide excellent water resistance with the premium models ranking up top the upper echelon of any list of good dive watches. Even the mid-range Mako watches deliver high-quality water resistance that few competitors in its price bracket can match.
One such mid-range diving watch from Orient's Mako line is the Kamasu Mako III. This timepiece comes in a broad selection of color variations. It is also available in both stainless steel bracelet and rubber strap. The Kamaus Orient III's other variations include a blue, black, red, and green dial. You can also find one with a mother-of-pearl dial design if you wish for a more luxurious aesthetic flair.
The Kamasu Mako III measures in at a relatively sleek 41.8mm diameter stainless steel case. The case also incorporates a 120-click unidirectional bezel with the dial being protected by a durable and scratch-resistant sapphire crystal window.
Within the Kamasu Mako III is Orient's proprietary Japanese-automatic movement. The Orient Caliber F6922 movement is definitely an improvement over the earlier movements used in Orient sports watches and it has proven to be reasonably accurate ( -15 second – +25 seconds per day). A sweet little trivia here is with its name, Kamasu, which translates to "barracuda" in Japanese. An apt name when you consider the timepiece's subtle sharp razor-like design.
As for its diving capability, the Kamasu provides up to 660-feet of water resistance. This makes the Kamasu Orient III a suitable wristwatch for those who enjoy participating in most water activities such as swimming.
Bulova Marine Star Diving Watch Review
Read Amazon Reviews | See on eBay
The Bulova Marine Star is another exceptional timepiece in the diving watch market. The aesthetic design choice of the Marine Star certainly gives it a more lavish charm with its silver, gold, and blue color combination. In addition to being a solid entry to the dive watch market, the Marine Star also took a few extra steps with its chronograph functionalities.
The Marine Star is slightly larger than the Kamasu Orient III with its 45mm stainless steel case. In terms of appearance, the Marine Star is undoubtedly in its own league thanks in part to its use of a mineral domed crystal glass. That may seem to be a simple design tweak, but the smooth look of its dial window adds much to its charm.
Within its ocean, blue dial lies three sub-dials to complete its chronograph features. Each sub-dial is assigned to track 59 minutes, 59 seconds, and 1/20th of a second. The Marine Star also comes with a built-in stopwatch functionality for good measure. It also features a rotating bezel, as well as the mandatory luminous hands and markers.
Within the Marine Star is a quartz movement with analog display mechanism. It is also designed to provide wearers of up to 660-feet of water resistance, which makes it suitable for most water-based activities except deep-sea scuba diving.
Best Diving Watch
If we base this solely on both watches' dive functionality, then we might find ourselves on a stalemate. Both the Kamasu Orient III and Marine Star are on equal footing in terms of their capabilities as a diver's watch. However, the Bulova Marine Star does include chronograph features that boost its overall functionality. Because of that, we will give this match to Bulova.
Pilot Watch – Orient Defender Field Watch vs. Bulova Special Edition Lunar Pilot
Orient Defender Multi-Eye Function Field Watch Review
Read Amazon Reviews | See on eBay
Simple and elegant, these are the two words that best describe Orient's style. The Orient Defender brings these qualities in spades with the inclusion of reliability and multi-functionality. The Orient Defender, as with all Orient watches, are developed exclusively in-house. It features a 42mm diameter stainless steel case with a sturdy mineral crystal window.
The simple yet elegant dial is one of its strong suits. While all-black dial perfectly accompanies the white markers and hands. It also sports three sub-dials that are quite legible, with each sub-dial presenting a 24-hour tracker, day, and date display.
The Orient Defender also incorporates the Orient's own Japanese-automatic self-winding movement with a backup power reserve of up to 40 hours. The strap is made from leather, which gives it added points in terms of comfort. Also, the Orient Defender has a decent 330-feet of water resistance to round off its performance.
Bulova Lunar Pilot Chronograph Watch Review
Read Amazon Reviews | See on eBay
At first glance, the Bulova Lunar Pilot Chronograph delivers the sizzle, but what about the steak? Well, you will be glad to learn that the Bulova Lunar is among the brand's most exceptional timepieces in both design and functionality.
Bulova did not skimp on the development process of the Lunar Pilot Chronograph watch. This timepiece delivers some top-notch quality performance and construction. First off, the Lunar Pilot utilizes Bulova's own UHF quartz movement, which is well known for its high-performance and accuracy.
This timepiece exudes confidence and class with its black and silver-tone 45mm diameter case. The six-hand calendar chronograph design is neatly displayed on the dial. With all the details presented, it is impressive how the Lunar Pilot managed to come with such a neat and organized presentation.
It also comes with a tachymeter dial located on the rims of the dial. The highly organized dial is well protected using a sapphire glass crystal window. Also, the timepiece offers up to 164-feet of water resistance. The Bulova Lunar Pilot also comes from quite a legendary watch line as one of its predecessors, the Lunar EVA, was used during the Apollo 15 mission. Click here to read more about watches worn in space.
Best Pilot Watch
Honestly speaking, you can flip a coin here, and whichever between the two comes up, you are guaranteed not to be disappointed. Both the Orient Defender and Bulova Lunar Pilot are highly reliable in timekeeping. Both are also tremendously stylish wristwatches. We'll call this one a draw.
Orient vs Bulova – Which is the Better Watchmaker?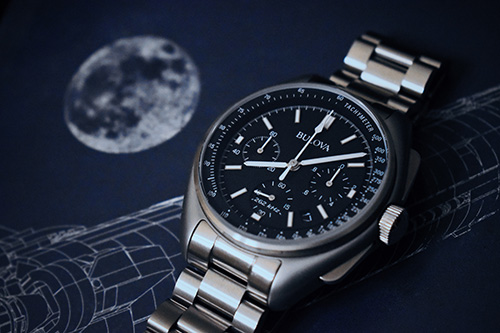 This is an extremely close match to call. Both Orient and Bulova provide timepieces that offer high accuracy, durability, and style. Their wide range of clocks also encompasses a broad spectrum in regards to the price range. However, a look at Bulova's current catalog will highlight their transition towards the fashion watch market. Orient, on the other hand, retains the right balance between performance and fashion. For that, we will give the big W to Orient.