A watch is a powerful tool that tells time and communicates a personal sense of style. No matter what watch you wear, you make a statement on who you are and what is important to you. Did you know that there are about 27 types of watches?
Although there are many watch brands available on the market, a particular one will suit your personality and lifestyle. Read on to learn what your watch says about you to gain more insights.
What Your Watch Says About You
You Are Successful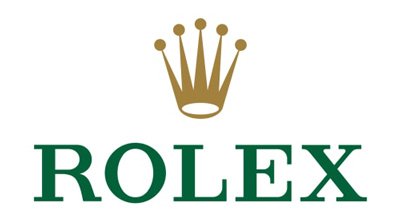 Rolex is the world's most recognizable watch brand, and it's strongly associated with success and wealth. When you wear a Rolex, it tells people that you are willing to work hard and take risks to achieve success. Your taste is impeccable, and you appreciate the fine things in life.
Established in 1905, Rolex is the largest luxury watchmaker in production. They've built and maintained a reputation that few brands can match. Rolex is at the forefront of most people's minds to symbolize success. There's no doubt that a man wearing a Rolex is a high flyer, and he isn't afraid to show it.
You Are Powerful
Few men have a right to don a Patek Philippe. You'll usually see it on the wrists of elite and powerful people. Patek is the ultimate power watch, not because it's boisterous but because it's considered one of the finest watch brands. Their designs are classic and timeless.
Patek watches typically hit stratospheric prices at auctions for rare vintage pieces, and new models represent the pinnacle of ultra-luxury watches. For this reason, it's not surprising why they are among the most coveted watches in the world.
Someone who wears a Patek isn't just a connoisseur of fine watches, they are often some of the most successful in their field. The brand reflects their position in society, business acumen, or wealth. Wearing a Patek means you have arrived where others only dare to dream.
You Are Adventurous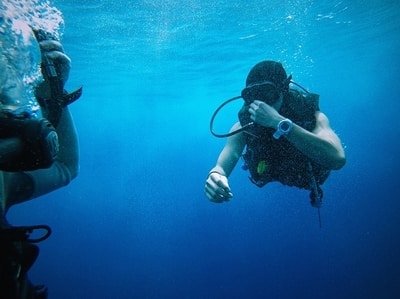 Watches such as Breitling and Omega are often considered adventure watches because of their association with pilots and James Bond. Omega is one of the few watch brands to strike a balance between luxury and adventure. Owning an Omega is more than just a choice; it's a lifestyle. Omega symbolizes a strong-minded individual with an active lifestyle.
Are you wondering why Omega watches are so expensive? Read this article.
Meanwhile, Breitling watches are designed for people who seek adventure, whether through scuba diving, participating in a marathon, hiking, or skydiving.
These timepieces serve as reliable allies in their quest to reach the pinnacle of their game. If you wear a Breitling, it shows that in every aspect of your life, you are willing to dig in and give it you're all. It indicates that you are not afraid to do whatever it takes to win.
You Are Sophisticated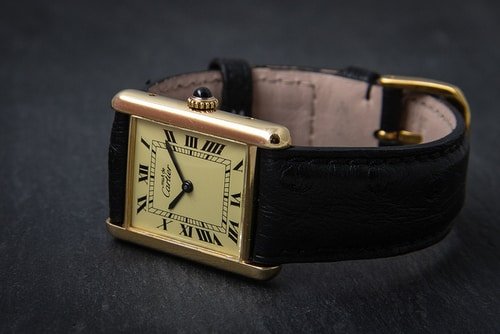 A sophisticated watch exudes a suave factor as smooth as the case that houses it. Cartier is a watch that doesn't necessarily have to be very expensive or desired by watch collectors. It has keen attention to detail – (e.g., silky smooth cases, impeccable crowns, and exposed screw bezels). With that level of sophistication, you'll be thought of as someone who enjoys the finer things in life – from custom suits to cabernets, art galleries to cocktail parties.
Cartier is all about sophistication. However, it's ironic that one of their most famous watches, the Santos de Cartier, is a tank-style timepiece that eventually became one of the enduring watch icons in the world. It was created in 1904 for Alberto Santos Dumont (a Brazilian pilot) to tell time while flying airplanes. Most people then carried pocket watches, but he wanted to wear them on his wrist.
Although Santos wasn't the first wristwatch, it gave rise to the wristwatch industry thanks to the popularity of Dumont. While Santos de Cartier's legacy continues today as a sleek, stunning timepiece, Cartier is now known as a status brand rather than a watch worn by pilots.
Speaking of pilot watches, you may want to check out this article.
You Are a Horology Aficionado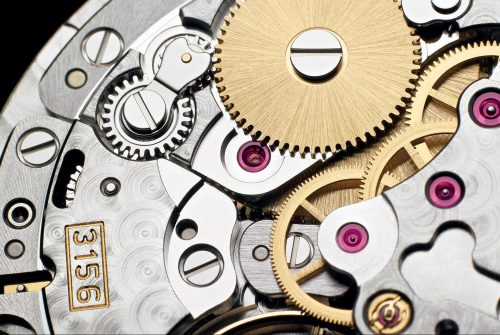 Men who value horology and craftsmanship above everything else will probably own a watch excellently put together on the inside but not necessarily flashy on the outside.
Wearing a Breguet or Vacheron shows that you appreciate the mechanics of a good watch. You are the type of person willing to spend a lot of money to ensure quality but doesn't necessarily want to flaunt it to everybody. You are humble and driven but don't seek the approval of others.
You Are Conscious About Health and Fitness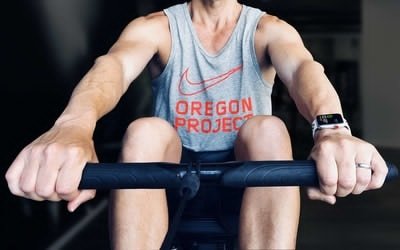 Wearing a smartwatch is a telltale sign that you're a health and fitness buff. When it comes to smartwatches, the Apple Watch Series 4 and the Samsung Galaxy Watch are on top. These smartwatches can monitor heart rate, distance, pace, and calories burned.
If you don't mind the fact that it's only compatible with an iPhone and the battery charge only lasts 18 hours, many consumers consider the Apple Watch Series as one of the best smartwatches available.
It is attractive and more technologically advanced than most of its competitors. Aside from automatic workout detection, the Series 4 can take an electrocardiogram (ECG), thanks to its built-in electrical heart sensor. It also has a Fall Detection feature that automatically contacts emergency numbers if its sensors detect that you have fallen. Click here to read more about the Apple Watch and how it has evolved.
But if you have an Android smartphone, you may want to consider buying the Samsung Galaxy Watch instead. It looks more like a wristwatch and has longer battery life. The battery charge can last for three days, maybe even more if you don't use power-hungry features that much. More importantly, it can track activity, nutrition, heart rate, and sleep.
The Samsung Galaxy Watch can be considered a hybrid smartwatch.
Click here to learn more about hybrid smartwatches.
Conclusion
Watches are statement pieces that communicate your sense of style and personality. Depending on the brand and model, what your watch says about you is that you are successful, powerful, sophisticated, adventurous, a horology aficionado, or conscious about health and fitness. Remember that when choosing a watch, stay true to yourself and don't hesitate to show the world who you are.