Lucky are those who have found they're significant other whom they share a special connection with. Everyone deserves to be happy, but a genuine mutual affection in a passionately intimate relationship with unconditional love is a rare find. Although it may take some time to find the real thing, when we do find that special connection with a person whom we can see ourselves living the rest of our lives with, we start to imagine our wedding day.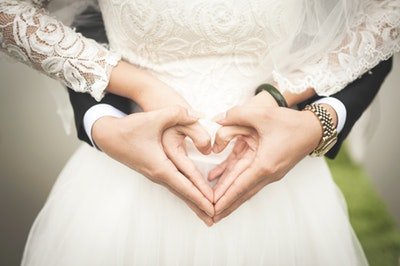 Soon-to-weds would put in a lot of preparation for the momentous event that will bring their relationship into a new stage as husband and wife. They'd meticulously plan every detail of their wedding, for it is, indeed, a special day for them. From the date; to the theme; to the venue; to the reception; and whatnot, they'd want their wedding day to be perfect.
It can be fun and exciting for the soon-to-weds to plan a beautiful set-up for their dream wedding, but sometimes, it can also be overwhelming. So to somehow lessen the fuss of wedding planning for them, we'd like to help out in crossing out some things in their wedding to-do list. In this article, we will showcase the best wedding watches to give as gifts to the groom and the groomsmen that they can choose from.
As it is a time-honored tradition as an expression of affection for the bride and groom and observation of etiquette among those involved in the wedding, giving gifts is another a matter to be taken into consideration. But the bride and groom need not fret, because we have carefully thought through what would be the best wedding watches to gift the groom and groomsmen.
For the wedding is a memorable moment between the couple shared with their beloved family and friends, classy timepieces would be perfect for showing sentiments, as well as for remembrance. Perhaps, for a bride searching for the perfect gift to give her groom for their wedding or a groom looking around to see what gifts he could give to his groomsmen, these watches in this article would make great gifts that will surely go along well with their suits.
Best Men's Wedding Watches 
Take our words of advice, and it'll be a cinch to take a pick among our list of fabulous watches. Without further ado, here they are more or less in order from very affordable to
Citizen Eco-Drive Stainless Steel Watch

First on our list is a simple timepiece with an understated design from Citizen, the Eco-Drive Stainless Steel Watch. Despite this model's simplicity, it is far from plain. This handsome timepiece has an elegant eye-catching style with its rose gold tone in the stainless steel case and luminescent hands and index hour markers in contrast to its black dial, which makes it stand out, along with its classic brown leather strap.
Citizen Watch Co. was founded in 1918 and has then been a leader in cutting-edge technology. Among the innovative advancements, they have developed is the first ever light-powered watches that came to be known as their Eco-Drive line. The line aims for ecologically-friendly timekeeping that will never stop and will never need a change of batteries through the generation of power from any light source, whether natural; artificial; and even dim light.
This watch is the most affordable in our list but is packed with several other great features apart from the aforementioned, including a date display and minute markers on its analog display dial; a protective mineral crystal dial window; a Japanese-quartz movement; and a 30-meter water resistance in addition to its aesthetic.
This goes to show that nice gifts need not to always be expensive. Its impressive chic minimal design will definitely go well with a suit, and it could be a go-to watch any time.
Check out our updated list of dress watches under $500 that would be perfect for the occasion.
---
Fossil Dean Gold-Tone Chronograph Watch

Here is a mix of class with functionality in the Fossil Dean Gold-Tone Chronograph Watch.
Fossil is known for its fashion-forwardness without overdoing it, as it produces timeless classy watches.
The Fossil Dean Gold-Tone Chronograph Watch exemplifies Fossil's voguish distinction with its gold-tone laden design from its luminescent hands and Arabic numerals; to the plated stainless steel case; and to the plated stainless steel bracelet, which is interchangeable with all Fossil 22mm bands, that are all complemented by its champagne analog display dial.
Apart from its captivating design, the watch has a date display and minute markers on its dial; a chronograph quartz movement with three subdials; a mineral crystal dial window; and 50-meter water resistance.
Not only will this watch look good with a suit or a casual attire, but this watch will also come in handy for an active fella with its chronograph function for running or cycling and its water resistance for short periods of recreational swimming.
---
Tissot Classic Dream Two-Tone Swiss Quartz Watch

Silver and gold are both stunning materials. However, it may also be frustrating when you find it hard to decide between the two. So why not go with both with this model from Tissot Classic Dream Two-Tone Swiss Quartz Watch?
It has just the right amount of flash yet exemplifies class with the silver and gold combination throughout the stainless steel case and bracelet along with its black dial with gold-tone luminescent hands and Roman numerals, minute markers, and a date display. It's dressy enough to be worn with a suit but would also be suitable for casual wear.
Tissot is a world-renowned brand trusted by several world championships in basketball, rugby, cycling, motorcycling, fencing, and ice hockey as their official timekeeper. Along with its proven Swiss quality and reliability since its foundation in 1853, it provides classically stylish watches in their Classic Dream line.
Moreover, this dazzling Swiss-quartz movement watch has a scratch-resistant sapphire crystal dial window and a 30-meter water resistance.
---
Fossil Gen 4 Q Explorist HR

In the technologically advancing time, we're in, wherein most of us are technologically dependent, one can't go wrong with a smartwatch. One of the hottest smartwatches in the market is the Fossil Gen 4 Q Explorist HR.
This model we have here comes with a rose gold stainless steel case and black leather that's interchangeable with all Fossil 22mm bands.
Powered with Wear OS by Google, it's a digital watch taken to the next level. This user-friendly smartwatch is masterfully designed for convenience. It can easily be managed with its wide case size and touchscreen functionality.
This high-end timepiece does more than just tell what the time is. It can also provide time for other multiple time zones. In addition to its timekeeping, one's goals can also be kept with its custom goal & alarm settings.
With this smartwatch, one can have quick access to smartphone notifications just at his wrist. It also provides access to Google Assistant with its built-in microphone.
Its GPS, heart rate tracker, fitness tracker, and swim-proof features will surely be appreciated by any fitness buff or sports enthusiast.
The watch face is customizable according to the wearer's liking to suit his taste. And one can enjoy sound tripping on this smartwatch with its music storage and control.
It has 4GB memory. Moreover, more apps can be added to this smartwatch via Google Play. NFC payments can also be done on this smartwatch.
It has an estimated battery life of 24 hours but may also depend on usage. It's rapid charging and comes with a rapid charger.
It is compatible with Android OS 4.4+ (excluding Go edition) and iOS 9.3+ smartphones.
---
Bulova Classic Two-Tone Japanese Quartz Chronograph Watch

A hint of gold on silver can always add a little oomph to a timepiece like in this Bulova Classic Two-Tone Japanese Quartz Chronograph Watch. It has a striking classic appeal with its gorgeously elegant details.
As a renowned American watch brand reputed to be one of the forerunners in the watchmaking industry, Bulova has made history in watch production with their numerous remarkable innovations from the very first electric watch that made use of the tuning fork based timekeeping technology up to their most recent innovation in 2016, the world's first curved chronograph movement.
Although purchased by Citizen Watch Co. in 2008, the company pursues its principles of craftsmanship; innovation; and technology, providing quality timepieces with a precision that at the same time isn't too costly. Another one of their noteworthy creations is their Classic collection that provides accurate timekeeping with a classic design very much felicitous for a formal attire but can also suit any other personal style.
This particular watch that has stood out with its snazzy design and we have chosen from Bulova's Classic collection is two-tone stainless steel, Japanese-quartz, a chronograph watch with a silver dial consisting of gold-tone luminescent hands; hour markers; minute markers; and a calendar display.
Three subdials come with its chronograph function. A domed mineral crystal dial window covers its dial. And it's water resistant to 30 meters.
It's a smart-looking watch that has a hint of a modern facet to it.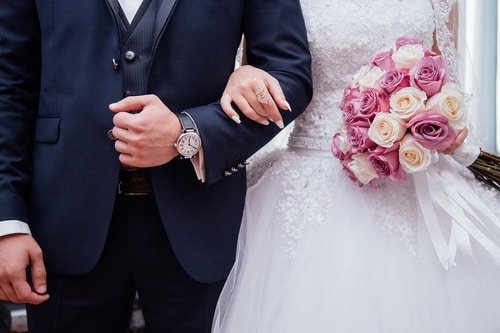 ---
Apple Watch Series 4

Here is another technologically advanced option for timekeeping from the popular technology company that offers various gadgets and online services, Apple Inc. Not your ordinary digital watch, the Apple Watch smartwatch is one of Apple Inc.'s most sought-after products. And its latest model, the Apple Watch Series 4 made it on our list.
Apple Inc. came back with an even better and literally bigger version of the Apple Watch with the Apple Watch Series 4's wider display and so many new, as well as improvised features for monitoring one's health and tracking one's workout and activities, plus new ways to use apps with Siri shortcuts. Also, its Digital Crown is re-engineered with haptic feedback.
As usual, it has the GPS and the cellular function allowing the use of the Walkie-Talkie; making phone calls; and sending messages. One can also entertain himself with Apple Music and Apple Podcasts in this smartwatch.
In addition, the Apple Watch Series 4 is water resistant to 50 meters.
One can enjoy all those features, including a 16GB memory with the required iPhone 6 that has an iOS 12 or later.
---
Hamilton Khaki X-Wind Rose Gold Automatic Chronograph Watch

Here, we have a watch any man with a constant burning wanderlust or perhaps, any pilot would be delighted to receive as a gift, the Hamilton Khaki X-Wind Rose Gold Automatic Chronograph Watch.
It's an ideal watch for a gallivanter or a pilot as a GMT watch with various time zones that can be worn during his travels or just as a quintessential accessory for his passion for travel. It also has a drift angle calculator which aids pilots for an accurate calculation of how crosswinds will affect their journey.
Actually, the Hamilton Khaki X-Wind is the first watch ever to have a drift angle calculator. Moreover, for over a century now, some of the best Hamilton watches have been trusted by professional aviators. With their timepieces specifically designed for aviation with impeccable accuracy.
With Hamilton's focus on quality and accuracy from the very beginning when the company was founded in 1892, it became renowned for its high-grade precision timekeeping. The company has earned a reputation for its railroad accuracy in its earlier years and soon evolved to supplying watches to the US Armed Forces, the very first American airmail service, pilots, major American airlines, and even to the US film industry in several movies. And in 2017, Hamilton became the official timekeeper of the Red Bull Air Race World Championship.
Most importantly, the Hamilton Khaki X-Wind Rose Gold Automatic Chronograph Watch is a dashing watch befitting to a suit during the wedding with its rose gold on a black theme throughout the stainless steel case with a see-through back; bidirectional rotating stainless steel bezel; and analog display dial that all goes with a leather strap.
The watch runs with a 25-jewel Swiss mechanical automatic movement on Caliber Valjoux 7750 backed by a48-hour power reserve. This chronograph watch includes a sweep second hand and three subdials along with a date display, minute markers, and rose gold-tone luminescent hands and Arabic numeral hour markers on its black dial; a scratch-resistant sapphire crystal dial window; and 100-meter water resistance.
---
Rolex Datejust 41

Yet another classic gold on silver themed watch made it on our list like the aforementioned watches from the more affordable Tissot and Bulova. But for one willing to splurge and opts for the more luxurious, Rolex—famous for its prestige, timeless style, high-quality build, and its leading technologically advanced timekeeping innovations—we'd suggest the Rolex Datejust 41.
This watch comes with an 18k yellow gold and silver stainless steel Rolesor case; an 18k yellow gold and silver oyster bracelet; a black dial including luminescent yellow-gold-tone hands and index hour markers, minute markers, and a date display; 70 hours of power reserve; a Rolex caliber 3235 automatic movement; 31 jewels; a scratch-resistant double anti-reflective sapphire crystal dial window; and a 100-meter water resistance.
This watch epitomizes Rolex' signature understated aesthetic with meticulous and solid fabrication. Such characteristics make Rolex' watches classic and durable, enabling them to withstand the test of time.
---
Omega Planet Ocean 600M Rose Gold Automatic Dive Watch

From the critically acclaimed watch company, Omega, with numerous noteworthy achievements throughout the history in the watch-making industry, comes the Planet Ocean 600M Rose Gold Automatic Dive Watch. Having manifold innovative developments, Omega provided timepieces to the US Army in 1918; NASA in the first moon landing in 1969 and became the official timekeeper for the Olympic Games since 1932.
In addition, to their vast knowledge and experience in military watch production, they have incorporated water resistance, therefore bringing forth their Seamaster line as the very first diver's watch in the world in 1932. And with their continuous growth and improvisation in watch-making technologies, they have come up with another breakthrough in diver's watches under the Seamaster line, the Planet Ocean 600M.
Apart from its features that makes the watch an exceptional diver's watch, such as a 600-meter water resistance; a uni-directional rotating bezel; and a helium escape valve, the watch looks fabulous with its 18k rose gold case with a see-through back complemented by the black dial containing rose gold-tone luminescent hands and index hour markers; minute markers; and a date display, coming along with a black leather strap.
Other features of the watch include a Swiss automatic chronometer certified movement, a Caliber Omega Co-Axial 8501, 39 jewels, a power reserve for 60 hours, and a scratch-resistant anti-reflective domed sapphire crystal dial window.
A wedding watch such as this would surely be loved by any recreational diver or a professional diver, not to mention its dressy appearance that will also complement his suit during the wedding.
---
A Guide How To Choose A Wedding Watch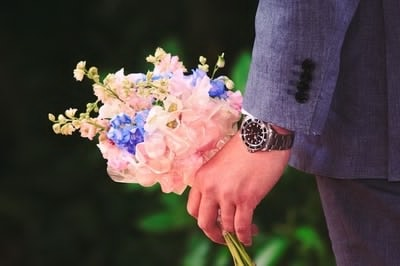 Before we go on with the gift suggestions, there are certain aspects that need to be looked over in finding the right gift(s). Such aspects will aid in deciding accordingly. When observed, the gift(s) will surely gratify the recipient(s), and it won't just end up at a corner of some drawer, unused.
Here are the specific aspects that are essential in searching for gifts to serve as a guide:
Budget – There are some who would go all out in gift-giving and tend to spoil. It's all up to them, as long as they have the budget for it. But there are also some fine watches that aren't too pricey for those who would go for a more affordable option.
Whatever the amount that is willing to be spent, there's something here to fit different budgets. Starting from the not highly priced but high standard watches with the likes of Citizen to the more luxurious variety that anyone would swoon over if they have been gifted such, along with the lines of Rolex.
Technicalities – When searching for watches, some technical terms may be encountered, and not all of us are in the know. Choosing which watch to give as a gift is already a challenge enough, to begin with, but then, one would be troubled with matters, such as analog and digital; manual, automatic, and quartz movement; bezels; chronograph; and whatsoever. So before going on shopping for the gift(s), it would be an advantage to familiarize oneself with the watch displays; movements; kinds of bezels; the purpose of a chronograph; and other technicalities if still unaware of such.
Taste – If the gift to be bought is for the groom, then it would be easier to make out which gift to buy, as for a single recipient whom the bride knows all too well. The tricky part is finding gifts for the groomsmen, for although they all may be close friends with the groom, chances are they may have different tastes. So the groom must think carefully what to buy for his groomsmen.
Inclinations – Several companies design watches especially for particular hobbies, passions, and even professions. Whether a person is a fitness buff; sports enthusiast; gallivanter; techie; or whatever, if it is related to the gift, the recipient will surely love it.
Event-appropriate – Since the wedding is a solemn event, the best bet would be a classy dress watch. It doesn't have to be too fancy nor does it have to be too flashy. A little bling could be alright, but ultimately, a watch apt for the event would be one exquisitely designed with sophistication.
Watches that are too sporty like the G-shock aren't so fitting for the wedding with their non-formal and somewhat outdoorsy look in contrast to the elegant setting of the wedding. Although not all sporty watches would seem tacky with a suit, there are also some sporty watches that are also dressy and suitable to wear on formal occasions.
What's The Best Choice?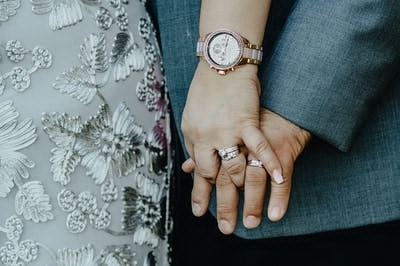 Traditionally, the typical wedding watch would be characterized by a clean minimalist elegance. Nevertheless, with the continuous advancement of technologies along with individual styles and varying needs, there isn't always a need to go with the traditional wedding watch.
Wedding watches may be chosen according to convenience and in favor of the recipient. It really is all up to the buyer, for the buyer is the one that knows the groom or the groomsmen well and what they're likely to wear.
Whatever kind of watch(es) one wishes to buy, it must be appropriate for the event. That's why we've provided a guide here, in this article on what is ideal for wedding watches.
The best kind of watches to buy as gifts for the wedding are those with a timeless elegance and universality, which may also make for a good wear not just limited to the wedding day. Furthermore, watches are even often passed down to generations of families as heirloom pieces.
When seeking an heirloom piece, aside from its style, one must look into the quality and even the brand. Among the watches that we have mentioned, the Rolex Datejust 41 would be the best option for an heirloom piece, while the Omega Planet Ocean 600M Rose Gold Automatic Dive Watch; Hamilton Khaki X-Wind Rose Gold Automatic Chronograph Watch; and Bulova Classic Two-Tone Japanese Quartz Chronograph Watch would be runner-ups.
Now that we have all that sorted out, may you figure out what would be best for your recipient(s), and best wishes to you, soon-to-weds.