Smartwatches serve different purposes to different kinds of people. Some consider them to be luxury items meant to complement their fashion sense. Others treat them as a piece of tech that serves as an extension to their smartphones. The latter is how Mobvoi treats their smartwatches. Since Mobvoi is a company dedicated to pushing AI technology forward, it doesn't come as a surprise that their smartwatches are feature-packed with the latest and greatest our current technology has to offer.
In this article, we will be learning Mobvoi's history, its reputation, and the inception of its smartwatches. We will also be taking a look at their smartwatch collection and ultimately help you decide if they fit your style and needs. Keep on scrolling to find out more.
TicWatch Brand History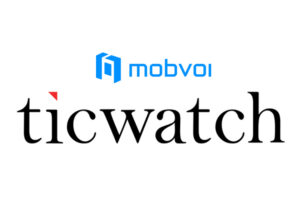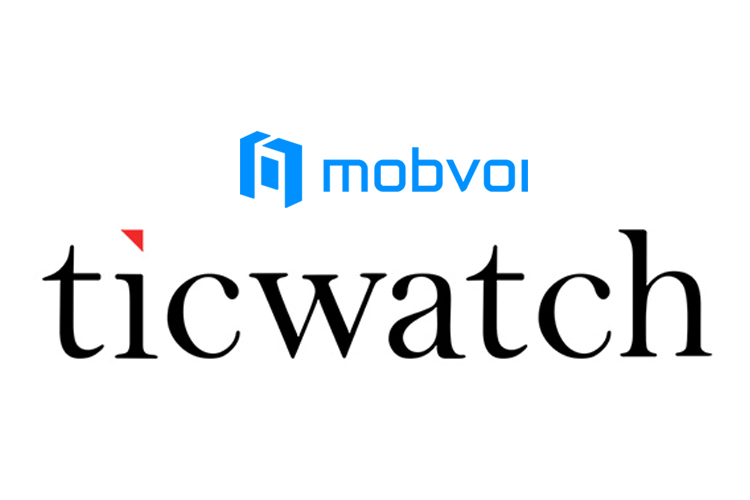 Mobvoi Information Technology Company Limited is a tech company based in Beijing, China. They were founded in 2012 by Google AI experts, Nokia employees, and researchers from top universities such as Harvard and Cambridge. The primary goal of this company is the integration and advancement of voice AI communication.
Some of their revolutionary products include voice search engines featured on WeChat. Mobvoi has also developed its own voice search app engine called Chumenwenwen.
It was in 2014 when Mobvoi started venturing into the consumer electronics market. They developed an Android-based smartwatch operating system called TicWear OS. And soon after, they worked together with Frog Design to release the TicWatch.
The TicWatch brand differentiated itself from other smartwatches by having a strong integration with their AI technology. Its launch was very successful and only trails behind the Apple Watch in the domestic Chinese market.
Today, Mobvoi continues to bring its expertise to the smartwatch market with the newer versions of the TicWatch. And with each new iteration, TicWatch gets one step closer to fulfilling its dream of ushering in the next generation of human and computer interaction.
TicWatch Smartwatch Collections
TicWatch C2+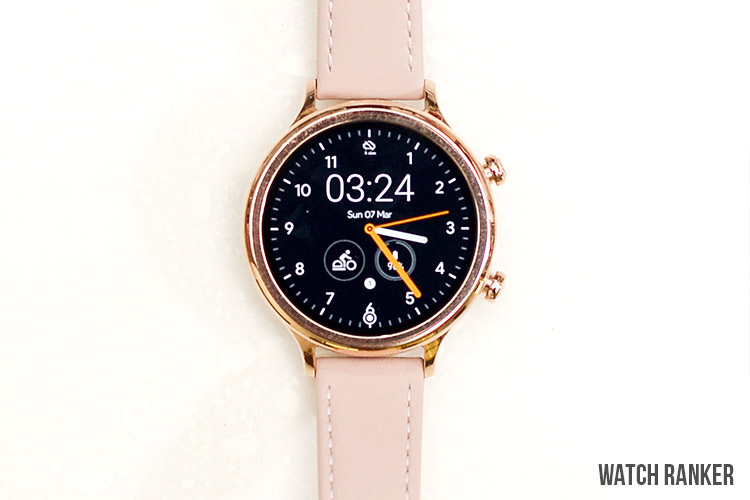 The TicWatch C2+ is Mobvoi's mid range offering. It combines great looks with the advanced functionality that you get with Mobvoi's higher-end offerings.
What sets the C2+ apart from the entry level TicWatch models is its attention to detail. The C2+ isn't just a piece of tech. It is also a luxury watch that would fit into any occasion. All the small details such as the strap design and button engravings truly make the C2+ feel special.
One thing to note is that the C2+ has a smaller frame and screen size compared to the rest of Mobvoi's lineup. However, this does not impact comfort or compatibility with larger wrists. It also does not impact the sharpness and visibility of the screen.
The C2+ does have its fair share of shortcomings. It is missing a speaker for phone calls and for Google Assistant's responses. It is also not equipped with the latest Snapdragon processor available. But overall, the performance is acceptable and its looks can compete with any mid to high-end offering from competing brands.
Check out our full review to learn more.
TicWatch S2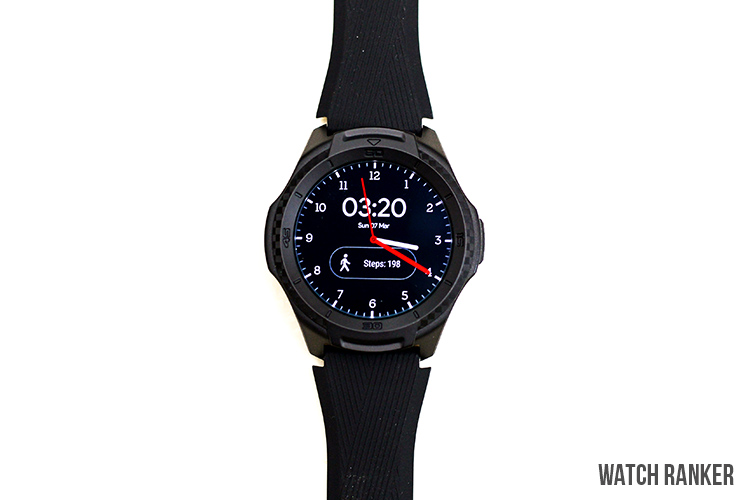 The TicWatch S2 is Mobvoi's sports-oriented smartwatch. And with its affordable price, it is arguably the gateway to Mobvoi's higher-end TicWatch models.
The S2 is very impressive when it comes to its features. It can do basic tasks found on most smartwatches. But with its Wear OS software, it has the ability to install applications through the Google Play Store and further increase its functionality.
And, of course, the TicWatch S2 doesn't compromise on its aesthetics and build quality. It isn't as premium-looking or as well built as the TicWatch C2+. However, with its 810G Military Standard rating, it will surely survive the challenges of being a sports-oriented watch. Additionally, with its Corning Gorilla Glass 3 screen protection, you shouldn't worry about occasional bumps and drops with this watch.
Given its entry-level price, it is expected to have some shortcomings. The software experience isn't as smooth as the TicWatch C2+ and Mobvoi's higher-end smartwatches. It is also lacking a speaker and NFC for Google Pay transactions.
But overall, if you just want to see if the Wear OS platform fits you, then the TicWatch S2 is hard to beat.
Check out our full review to learn more.
TicWatch E2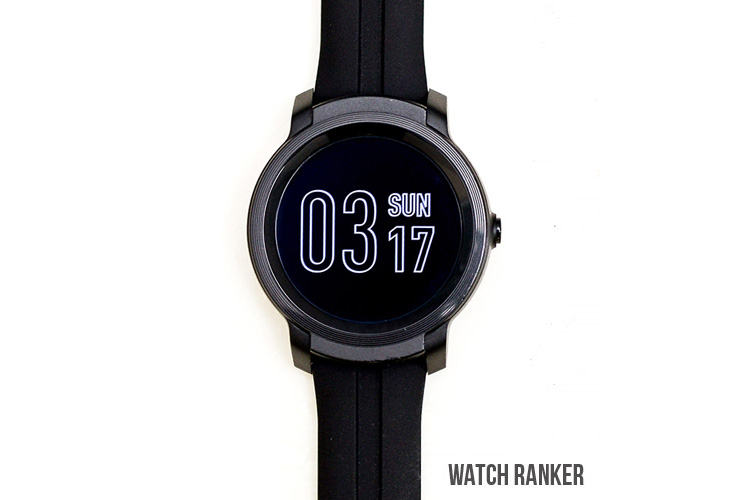 The TicWatch E2 is the S2's twin brother. It is rocking the same specs and feature set as the S2 but is designed with the casual consumer in mind. Unlike the TicWatch S2, the E2 sports a more basic look.
Its bezels have no markings and its strap does not feature the wave pattern seen on the S2. Its clean all black look should appeal to minimalists who want their watch to fit perfectly with their aesthetic choice.
Despite its more simpler look, the TicWatch E2 is made of the same materials as the TicWatch S2. This means that the watch will be very durable and should survive occasional bumps even without a screen protector.
Also, even though the E2 is not marketed as a sports watch, the TicWatch E2 has the same fitness tracking features as the TicWatch S2. You get the same number of activities as well as the ability to expand those via third-party apps found on the Google Play Store.
Overall, if you like what you see with the TicWatch S2 but want a more basic and minimalistic design, the E2 should suit you better.
Check out our full review to learn more.
TicWatch GTX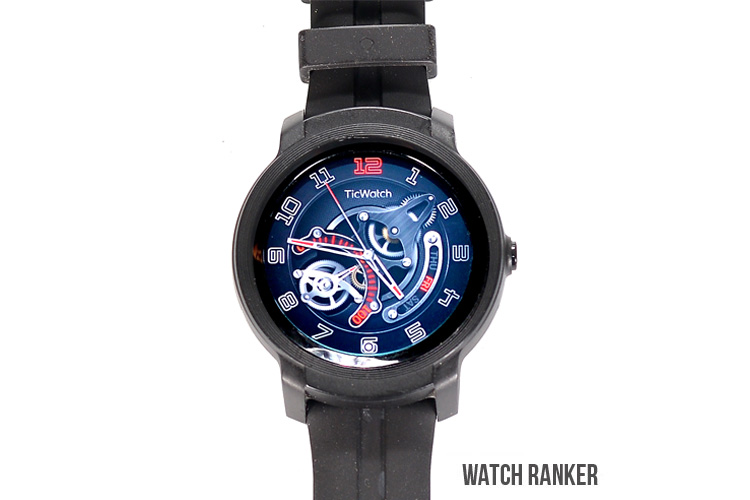 The TicWatch GTX is Mobvoi's budget-priced offering aimed at consumers with basic needs. What separates this smartwatch from the rest of Mobvoi's TicWatch offerings is its operating system. The GTX is runninga more basic operating system instead of Wear OS.
This means that it lacks the ability to install third-party apps and third-party watch faces. This also means that the overall functionality will be very limited. However, the GTX makes up for its lack of features with its raw performance.
The TicWatch GTX has all the basic features that are found in similar smartwatches. Additionally, its responsive operating system allows you to navigate through the software with ease.
And despite its price point, Mobvoi has not sacrificed the aesthetics of the watch. Its classic wristwatch design can easily make it compete with more expensive watches such as the TicWatch S2 and E2. If all you are looking for is a basic and reliable smartwatch, the GTX is a great choice.
Check out our full review to learn more.
TicWatch Pro 2020
The TicWatch Pro 2020 is the latest refresh of the TicWatch Pro. It boasts new features that further improve the original model
The TicWatch Pro 2020 is once again running Google's Wear OS, which is typically bad news for anyone who wants to conserve battery life. But the TicWatch Pro has a special feature that drastically increases its battery life called the essential mode. It disables most of Google Wear's features and leaves the essentials such as the time and date, pedometer.
Another notable feature of the TicWatch Pro 2020 is its premium build. The watch case is made of carbon fiber with high-strength nylon. The strap is made up of genuine Italian leather on the outward side and silicone that is skin-friendly on the inward side of the strap. This strap is very comfortable, breathable, and sweat-resistant that is ideal for use, especially in doing sports. And in terms of fitness tracking, The TicWatch Pro 2020 is packed with sensors to ensure accuracy in its measurements.
The TicWatch Pro 2020 is powered by Qualcomm's Snapdragon Wear 2100 with 1GB and internal memory of 4GB. This watch has a built-in GPS + GLONASS + Beidou + Galileo. Available connectivity in this watch is Bluetooth, wifi, and this watch has NFC using Google Pay.
The watch Pro 2020 is dustproof and water-resistant with an IP68 rating. This device can resist the penetration of water but not be submerged into water. You can personalize this watch with lots of watch face options available in Google Play.
The TicWatch Pro 2020 has a screen size of 1.39 inches AMOLED 400×400 + FSTN display. This watch has a layered display technology that extends battery life to 2-30 days on a single charge. AMOLED screen and LCD Screen.
Overall, for its asking price, this is one of the most complete and feature-packed Google Wear OS-enabled smartwatches in its price range.
TicWatch Pro 3 GPS
The TicWatch Pro 3 GPS, complete with the new Qualcomm Snapdragon 4100 Wear Platform that is a big improvement over the 3100, is one of the most well-equipped Wear OS smartwatches on the market right now. 8 GB of storage and 1 GB of RAM also come with it.
Sleek in black stainless steel, the TicWatch Pro 3 GPS bends more toward a sporty look than a fashion item. It comes with a 47mm shell, which by anybody's standards is chunky. Mobvoi, however, made this watch lighter than the previous model, meaning it is hardcore but lightweight.
Mobvoi preserved the dual-screen, which means that when not awake, it has both a low-power digital screen and a conventional touchscreen smartwatch when it is.
In addition to the chip, between charges, you can enjoy it for a long time. It has a whopping 577mAh battery, meaning you can go in Critical Mode for 45 days between charges. Or, in smartwatch mode, you can get 3 days.
Along with all these features, great battery life – it comes with analog watch hands, landing it on our list of top hybrid smartwatches.
TicWatch 4G
The TicWatch Pro 4G/LTE is one of the first Wear OS by Google that empowers you with cellular freedom. It has become a standalone device with a faster and smoother performance that can receive, notify, and answer calls without your smartphone. The TicWatch Pro is known for its long-lasting battery that can last 5-30 days with its essential mode; however, in this device, when using the Smart Mode, the battery can last for only two days.
The TicWatch Pro 4G/LTE has smooth and fast data usage to stream music and download apps. Thanks to the double RAM in this watch, it now brings a faster performance to the device. The watch's features can now be enjoyed better; health and fitness, music, etc.
A proactive motion tracking powered by Tic Motion is on the watch, which detects motion activity and provides a click-free fitness record. With this tracker's help, you can now focus on your activity, and Tic Motion will do the rest. A lot of sensors and a built-in GPS are also added for a more accurate track record.
An essential feature that this watch has that I think needs to be in every wearable device is phone-free cloud sync notifications and an SOS feature with auto-dial and location sharing. This feature allows every user to have a more convenient experience and, at the same time, gives safety. The watch has NFC, which can be used for payments in places that offer NFC payment.
The TicWatch Pro 4G/LTE has two layers of the display. The LCD is used when in Essential Mode to lessen the power consumption. And an AMOLED display, used when in Smart Mode to enjoy the full feature of the watch.
The watch is made of premium quality materials and has a MIL-STD-810G durability level in terms of build quality. The watch case is made of polyamide and glass fiber with a knurled stainless-steel bezel and aluminum back cover. It also has a built-in speaker and water and dust resistance with an IP68 grade.
TicWatch C2
The TicWatch C2 is a premium smartwatch that combines looks, premium build quality, and features all into one package. In terms of the design and build quality, the TicWatch C2 is primarily made of stainless steel. It is paired with a genuine leather strap that highlights the watch's classic inspired design.
The C2 has two variants; the 20 mm and the 18 mm version. The only difference between these two is the strap and band size. The internals and other features are kept the same. These two watches are suitable both for men and women.
In terms of the design and the dimensions of the watch, the C2 is circular, with a case dimension of 42.83×42.83×13.10 mm. Its screen is a 1.3 inch AMOLED display with 360×360 pixels screen resolution and a pixel density of 391ppi.
This watch is packed with various sensors such as an Accelerometer, Gyroscope, and Heart Rate Sensor. It also supports NFC for payments via Google Pay. The C2 can also receive various notifications such as SMS, activity alert, Email, incoming call alert, weather forecast, and calendar reminders.
The C2 can connect via Bluetooth and Wi-Fi. And since it is utilizing Google's Wear OS platform, it supports a wide array of third-party watch faces and apps. It also supports voice commands through the Google Assistant. However, take note that the TicWatch C2 has a microphone but not a built-in speaker. This means that you will have to listen to phone calls or your assistant through your smartphone.
It is compatible with both Android and iOS. And in terms of the battery size, the C2 is utilizing a 400 mAh battery, which can last up to two days.
TicWatch Brand Reputation
As mentioned earlier, even before the launch of their smartwatches, Mobvoi has already seen success in China. And with the success of their TicWatch smartwatches, Mobvoi became internationally recognized.
The TicWatch has won different awards in its past years in the AI wearable market. In 2015 the Mobvoi was awarded as the most influential Asian Business of the Year in the ROI Festival, TicWatch was included in the Baidu China's Top Nine Most Creative Smart Devices.
In 2016 TicWatch E got the 2016 good design award. TicWatch also was one of the 2016 Top 10 China Intelligent Hardware Awards Winner. The TicWatch 2 was awarded Android China's 2016 Best Smart Device of the Year in 2017. They were also included in the 50 companies leading the AI revolution in the Fortune Magazine and the AI 100 list in the CB insights 2 years in a row.
In 2018 the TicWatch Pro received the 2018 iF Design Award and was one of the 2018 IDEA Featured Finalists.
In 2019 the TicWatch C2 received 2019 iF Design Award. Additionally, Mobvoi also received the AI Breakthrough Award for Best Natural Language Understanding Solutions.
In 2019 the TicWatch S2 watch received the Red Dot Award.
Today, Mobvoi is not an internationally respected brand and is considered a major competitor in the smartwatch market. They have established international offices in Taipei, Seattle, and San Francisco.
Is TicWatch A Good Smartwatch Brand?
TicWatch is one of the few smartwatch lines that implements Wear OS well. Despite the number of features it has and its excellent synergy with Android devices, Wear OS is known to be one of the most inefficient smartwatch operating systems.
Other brands such as Huawei, Amazfit, and Garmin choose to develop their own operating system because of how dissatisfied customers are with Wear OS. However,
TicWatch always manages to impress by making Wear OS feel very fluid and easy to use for the end-user. Additionally, the integration of Mobvoi's voice AI technology makes the TicWatch a unique piece of device that can easily stand toe to toe with Western innovations such as the Apple Watch.
Where To Buy TicWatch Smartwatches?
TicWatch smartwatches are available on their Official Website, Amazon, and eBay.
Where Are TicWatches Made?
TicWatch smartwatches are manufactured in China.
TicWatch Watch Warranty
Mobvoi provides a 1-year Limited Warranty for all of its smartwatches.