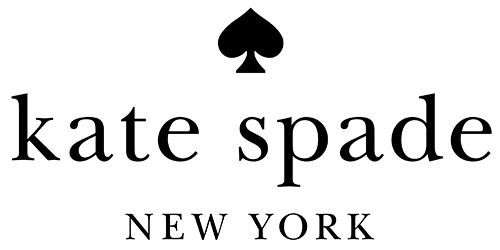 Kate Spade is a fashion brand that started out selling handbags in the US. Moreover, after their initial product line-up was released, other products such as shoes, clothes, small accessories, and other fashion items were later launched. If you are primarily looking for a fashion brand, that would go well with your bag and other accessories, rather than a premium watch, Kate Spade watches might be right for you.
Kate Spade watches are made through a licensing deal with Fossil, so even though Kate Spade may not have extensive watchmaking history, you can expect a level of quality comparable to Fossil and its other brands (Michael Kors, DNKY, etc)
Fossil is a popular watch manufacturer worldwide that also creates watches for other designer brands. Kate Spade seems to have found a good partnership with Fossil to integrate their designs with Fossil's watch technology. Like many brands, Kate Spade did not risk launching a line of watches on their own but relied on Fossil, so you can expect a similar quality of the watch that you get from Fossil with the trendy and stylish touch you'd expect of Kate Spade.

Kate Spade Watch Brand History
Kate Spade was started by Katherine Noel Brosnahan and her husband Andy Spade. The couple was also business partners as they began manufacturing fashionable handbags in 1993. After the initial introduction of their line of bags, Kate Spade then launched new products to add to their line up such as accessories, shoes, jewelry, decors, tech accessories, and watches.
Kate Spade initially created 6 versions of bags that were detailed and fashionable bag designs for the entry-level luxury market. Moreover, it might be hard to believe that all of this was created in the apartment of Kate Brosnahan Spade. Kate Spade revolutionized the designs of bags because she just wasn't able to find a bag that was fashionable and practical.
Kate Spade continued to grow as the company is still being led by Katherine Noel Brosnahan, despite selling the majority of the shares to Neiman Marcus in 1999. But, Kate was still very involved in the growth of the company. There will be many more changes in the Kate Spade brand as the years go by.
During this time, the company continued to grow in popularity as their utilitarian handbags, later on, became a practical fashion statement mostly for young professional women. However, all age groups seemed to like the designs of Kate Spade as it was meant to be fashionable, yet useful.
Kate Spade as a brand remained and even though the original founder took a few steps back by sharing the majority of the shares, she was still very involved in the growth of the company. However, in 2007, Katherine Noel Brosnahan completely stepped away from her founded brand, yet its designs and trademarks flourish. Later in this decade, the company was then sold to the Tapestry company, owner of the entry-level luxury brand, Coach. Although it was a competitor of Kate Spade, they are under the same parent company.
Kate Spade partnered with the Fossil Group in 2016 to manufacture watches with the trendy designs of Kate Spade and watch the technology of Fossil. This is supposed to enhance the watch line up of Kate Spade that was fashionable, yet created with quartz movements. Many collectors like their watches to match their designer clothes and accessories and that was exactly what Kate Spade provided.
In this decade the original founder of Kate Spade passed away in 2018 and many asked how would her brand continue to flourish without her?
Kate Spade Watch Collections
There are several Kate Spade watch collections to choose from. Moreover, all designs are fashionable to suit your taste. Recently, Kate Spade even introduced smartwatches to keep up with the wearable technology trend. Some Kate Spade watch designs even have replaceable straps, to offer more versatility with your style. Kate Spade watches live up to their tag line "live colorfully".
Kate Spade Watches
Kate Spade watches are manufactured by the Fossil group so you may notice similarities with most Fossil mechanisms. However, Kate Spade adds various colors and designs to their watches to make their watches unique. From casual designs to formal watches, Kate Spade got your watch needs covered.
Watch straps are often made from leather, silicone, and stainless steel. It is notable that Kate Spade only offers analog watches. So, if you want a watch that has more features to offer, you might want to check Kate Spade's line up of fashion smartwatches.
Kate Spade Smartwatches
Kate Spade touchscreen Smartwatches run on Wear OS by Google. They are supposed to provide all of the good features of the Google OS, plus the fashionable design of Kate Spade. There are many designs to choose from. Also, Kate Spade smartwatches are touch screen devices that support wireless charging. Other features include a pedometer, calorie counter, and heart rate tracker.
Kate Spade smartwatch is also capable of making payments and makes other things accessible through your smartphone with Google assist. The smartwatch also sends you important notifications that you may have missed on your phone. Even though Kate Spade smartwatch runs on Wear OS by Google, these smartwatches can pair with Android or iOS devices with ease. But, some supported features may vary between these two mobile device platforms.
Kate Spade Hybrid Smartwatches
Like the two previous watches, this is the type of hybrid smartwatch that looks more like a regular watch than an often-thicker sports watch.
The Kate Spade Metro Grand has a more feminine look—it's rose gold with a gold casing, has the word "cheers" and some champagne art on the watch face.
By using the Kate Spade New York app, you will be able to receive notifications, and track activity (such as steps, distance covered, calories burned, and sleep. You can also adjust to different time zones, control music, a countdown to important events, and take a photo (just open the camera on your phone and press a button on the watch to snap a picture).
This one's also resistant up to 30m (100ft), so it will be able to withstand some splashes, but best not used in the shower or while swimming.
So far, this hybrid smartwatch has received good reviews from users, saying that the featured do what they're supposed to—the notification vibrations are subtle, the step count is accurate, and the battery lasts long. The crystals, champagne glass design, and the overall chic design have earned a lot of praise, too.
Is Kate Spade Watch A Good Watch Brand?
If you want a fashionable watch that goes well with your other designer clothing or accessories, Kate Spade might be the brand for you. However, if you don't really value the reputation or recognition that the Kate Spade brand gets, this probably not the brand for you. Similar to many designer brands- you are in part paying for the name, not the quality of the watch compared to other brands.
Nevertheless, Kate Spade watches are manufactured by Fossil which is known for affordable quartz watches that offer accurate timekeeping and stylish designs at a relatively low price.
While Fashion experts (or "victims" depending on who you ask) debate whether Michal Kors, Coach or Kate Spade is the better brand (for handbags, etc), in watch circles the brand doesn't get much attention at all. You'd be hard-pressed to find a serious conversation among watch aficionados about the brand when it comes to watches. The same is true for other fashion watch brands such as Guess, or Daniel Wellington.
However, if you really want to spend your hard-earned money on a good watch, you may want to consider Timex, Seiko, Citizen, Bulova, Orient. These watch brands offer a wide variety of quality watches at a similar price ranger as Kate Spade with the added reputation and track record of well-established watch manufactures.
These other watch brands provide better watch movements, reliability and quality. Even though they are not known as designers, many watch buyers would agree that the watch designs from these established brands are actually more timeless and stylish than some of the fashion brands.
Ultimately, much of it comes down to personal preference, If you really like the look of Kate Spade watches and are ok with the possibility that they will not last as long as the brands we've mentioned we think you should get the watch you really like.
For some watch shoppers, it's simply about the look of it as an accessory rather than the importance of the brand's history or reputation in the watch world.
Where To Buy Kate Spade Watches?
Kate Spade watches are sold worldwide and there are many places where you can get them. You may want to check out your local mall to see the designs that you may choose from. There are about 140 Kate Spade Retail stores in the US and 175 shops worldwide. Moreover, if you prefer to shop online, you may also check their official website for exclusive online items and promos that are only available online.
Many well-known department stores sell Kate Spade Watches – Macy's, Nordstrom, and Saks to name a few.
You may also check Amazon for other Kate Spade watches.
If you are planning to get Kate Spade watches, you have to buy from authorized retailers or their official online store to avail products with Kate Spade international warranty. You might find cheaper Kate Spade products elsewhere, but you can't expect the same warranty coverage for these products. Besides, Kate Spade products only offer full warranty coverage to their original buyers, so other sellers may not be able to provide this if they are not authorized retailers of Kate Spade.
If you like the contemporary look of Kate Spade watches, you may also want to compare directly with some of the bestselling ladies' watches at Fossil.com since you're getting the quality of the parent brand but have more styles to choose from (and free engraving on many of them).
Where Are Kate Spade Watches Made?
Kate Spade is originally a bag designer without much experience in watchmaking. So, to compensate for this Kate Spade partnered with a long-time watch manufacturer, Fossil.
Fossil has been creating watches since 1984 and its products are mostly manufactured in Southern China.
Kate Spade Watch Warranty
Kate Spade watches have the same warranty as most Fossil watches may have. For most, if not all Kate Spade watches, the watch warranty covers factory defects in materials, mechanisms, workmanship, and other defects that may arise, in spite of normal use.
Damages that come from normal wear and tear, such as scratches on the watch and straps are not covered by the manufacturer's warranty. However, for water-resistant watch models, water damage is covered by the warranty.
On the other hand, if the products are not marked as water-resistant or waterproof, water damage will not be covered by the warranty. The international warranty of Kate Spade watches primarily covers the watch mechanism, internal parts, and dial for 2 years from the date of purchase.
Warranty claims can be made online via the Kate Spade official website. There are several email addresses to contact depending on your location. However, you have to buy from authorized retailers or through their official website to avail of the warranty. You have to be the original customer of the Kate Spade watch for warranty claims. Therefore, you may not enjoy the same warranty for pre-owned Kate Spade watches that you may have purchased online.