Zenith and Omega are both well-known Swiss luxury watch brands, so if you have any interest in timepieces, you have undoubtedly come across these two giants in the industry. Not only are these two known within the watch market, but they have also managed to crack the mainstream as well, especially Omega as it is the timepiece of choice for one suave fictional superspy. As for Zenith, its storied career in the industry can attest to its quality. It is a prestigious brand that has cemented its place in the annals of the watch industry. If you are looking for a world-renowned luxury timepiece, Zenith should be at the top of your list. While many aficionados and collectors debate the ranking of each brand and place them head to head for comparison, today we're here to compare specific watches from each brands collection: the El Primero and the Speedmaster.
Before we head on over to comparing the two watches, I think it is best to take a look back at the history of both Zenith and Omega. Understanding how these two brands began their journey, as well as the several milestones that jot their timeline, should give you an idea as to which brand is more suitable for your preferences. Well then, let us begin.
Zenith Brand Overview


Zenith was founded in 1865 by a young entrepreneur named Georges Favre-Jacot. Nowadays, Zenith is one of the leading names in luxury watchmaking and has created a wealthy array of timepieces that have become synonymous with premium-grade wristwatches. An interesting note is that while the company began in 1865, it did not use the name Zenith until 1911. Zenith was an interesting name and showed the company's goal of achieving peak quality performance with their timepieces. Which as history has shown, they managed to meet with flying colors.
One of Zenith's crowning achievements came in the form of their calibre 5011K which they unveiled in 1960. This watch movement calibre showcased Zenith's craftsmanship skill and became a highly sought-after movement after its release. Zenith calibre 5011K's precision is second to none during its era. Until today, the calibre 5011K is still highly regarded in the industry.
By 1999, Zenith was purchased by LVMH which helped further propel Zenith onto the limelight and into a grander stage. As the company is now under LVMH, Zenith has effectively earned its spot as one of the top luxury watch brands in the industry. Another notable aspect of Zenith is that they design, develop, and manufacture their timepieces in watch movements in-house. This helps guarantee the integrity and quality of their timepieces.
When it comes to Zenith's reputation in the market, they are among the most highly regarded watchmakers, bar none. Their watch movements are so precise and reliable that even competing for brands such as Rolex incorporate Zenith's watch movement into their own. One of Zenith's premier watch models is undoubtedly their EL Primero timepieces. We will be looking at this particular Zenith watch down below, so read on. If you want to learn more details about Zenith see our brand review.
Omega Brand Overview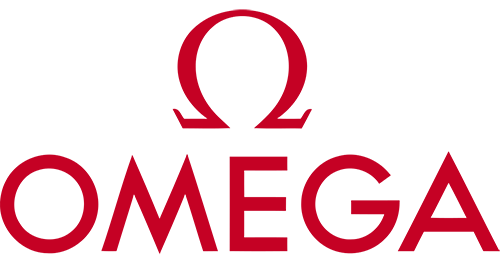 Omega is another luxury watch brand that has managed to elevate itself not only amongst the industry and watch enthusiasts/collectors, but with the general mainstream audience as well. One of Omega's impressive qualities is not just with their high-quality watches, it is also with their fantastic customer support. Combining these two elements effectively propelled the brand organically towards the top via the customer's word of mouth. Of course, their smart marketing strategy also lent significantly towards their rise.
To clarify our statement about Omega's excellent customer support, all their timepieces can incorporate standardized components which makes repairs incredibly simple and straightforward. Compare this to brands that develop their watch movements in-house. This means that if an Oris watch breaks, you will need to bring it to Oris' official stores for repair – this not the case with Omega watches.
Omega was founded back in 1848 but they didn't use the name Omega until 1903. This name change also signaled the company's new mission of providing high-quality, premium-grade accurate timepieces that are not only functional but also incredibly stylish. Omega reached the peek when the company was contracted by the Olympic Committee to become the official timekeeper of the Summer Games back in 1932.
One of Omega's distinct traits and an obvious factor with their success and popularity stems from their focus on developing limited-edition timepieces. We are not saying that Omega's standard watch inventory is too simple, far from it, it's just that most of their wildest and most innovative looking timepieces are exclusive to their limited-edition series. Of course, due to the deliberately limited production of these stunning timepieces from Omega, you can expect the prices to soar extremely fast after their release.
Overall, Omega is certainly a brand that comes with quite a high reputation. Their timepieces also come flush with style and finesse making their timepieces sought-after by watch enthusiasts and collectors.
Zenith El Primero VS Omega Speedmaster
Zenith El Primero Review
The Zenith El Primero watch is one of the brand's main series and showcases everything that makes Zenith an upper-echelon watch company. At a glance, the Zenith El Primero exudes an air of confidence and quality with its polished stainless-steel case. The case itself is not too prominent in terms of size as it only measures around 38mm in diameter and is only 12mm thick. You will also notice its distinct chronograph sub-dial design that incorporates different color tones.
The chronograph functionality tracks hours, minutes, and seconds, with the addition of a tachymeter scale that is located around the flange of the dial. Since the Zenith El Primero watch is the brand's premier watch line, you can expect it to utilize the watchmaker's top watch movement. In this regard, this timepiece features the Zenith calibre El Primero 400 which is a Swiss automatic movement to provide its dial and sub-dials with optimum precision in timekeeping.
Additional points come from its impressive 50-hour power reserve and water resistance of up to 100-meters. Aesthetic-wise, the Zenith El Primero Original 1969 model emanates with class and modern charm. This is the epitome of Zenith's goal – that is, a highly precise, stylish, and function-rich wristwatch.
Omega Speedmaster Review
The Omega Speedmaster is the accumulation of the company's efforts in developing a timepiece that is both impeccably constructed and visually stunning on all fronts. This particular Omega Speedmaster model is one of the brand's most popular versions and it is easy to see why. This Omega watch series' rise to fame came when astronaut Buzz Aldrin wore a Speedmaster Pro Chronograph during the historic lunar landing back in 1969. That cemented Omega's legacy in the history books and what better way to commemorate and honor that moment with a moon phase watch variation of the Speedmaster series?
This Omega Speedmaster model comes with two sub-dials that displays hours (12) and the date. Alongside these two displays is a moon phase feature, as well. In terms of design, the Omega Speedmaster always incorporated an executive-style aesthetic which is also present with this moon watch version. As you would expect with one of Omega's premier watch line, the Speedmaster Moonwatch comes with Omega's impressive signature design and construction. Case in point, the Omega calibre 9904 automatic movement that also provides up to 60-hours of power reserve. If you like the look, but not the price tag, of the Omega Speedmaster, here are some cheaper alternatives.
Conclusion: Zenith El Primero VS Omega Speedmaster – Which is Better?
Choosing between the two is subjective, as is mostly the case when comparing two top-tier timepieces. Do you prefer a brand that has built a reputation with its high precision chronograph watches? The El Primero might just be what you are looking for. Zenith stuck to crafting mechanical watches during the quartz revolution which helped keep this specific watch type afloat. That said, you can never go wrong with an Omega Speedmaster timepiece. If you have the case, I say go for the Speedmaster.