Seiko and Fossil are two brands that produce some of the most wonderfully crafted timepieces in the market. Seiko certainly has a broader appeal as well as a longer and well-respected trajectory in the watchmaking industry. Many watch aficionados would not put Fossil watches, known as a fashion watch brand, in the same category as Seiko.

However, the two brands do have watches that compete in the same price range so many readers have asked for a comparison. This should be an interesting comparison as both develop timepieces that rival one another. However, there is a distinct difference between the two brands that give each a unique advantage in the market.
History of Seiko

The Japanese watchmaker has been around for over two centuries, and they are still going strong. That's a testament to the quality that Seiko offers with their timepieces. Founded in 1881, in Tokyo, Japan – Seiko began as a jewelry shop up until 1924 when they finally entered the wristwatch making industry.
The company quickly rose to prominence during the next couple of decades, building up its reputation with quality yet affordable watches. By 1969, Seiko finally reached their first milestone with the Seiko Astron.
The Astron was the first quartz movement watch made available to the public. With its highly reliable and precise timekeeping, Astron, and along with its quartz movement, rocketed Seiko to new heights. The quartz watch revolution has officially begun.
The quartz watch movement was so innovative that every other watch brand quickly followed suit. By the end of the 70s, quartz watches have become the standard in the market, all thanks to Seiko's trailblazing efforts with their Astron watch model.
Of course, Seiko did not stop trying to reinvent the wheel with the quartz movement technology. By 1977, Seiko once again made headlines with the first solar-powered wristwatch.
This further propelled Seiko as a pioneer company in the industry and it along with Citizen (click to read a comparison of the two) are known for some of the best solar watches on the market.
Entering the new millennium, Seiko unveiled the Spring Drive movement technology. This technology is designed for space travel, in particular. This movement technology will be able to withstand space travel while maintaining its accuracy in telling time.
Seiko also re-introduced the Astron series back in 2012, which is now upgraded with all of Seiko's signature features. Seiko remains one of the most trusted brands in the market when it comes to timepieces. As things go, they will most likely retain this position for years to come.
History of Fossil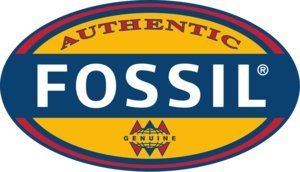 Founded in 1984, Fossil primarily targeted the fashion side of the watch industry. Catering to producing well-crafted dress watches, Fossil steadily developed its reputation within this circle. Cornering this market, Fossil started expanding while also strengthening its brand as the premier manufacturers of fashion watches.
Fossil is best known as a designer brand rather than a watchmaker, but that doesn't mean they can't offer amazing timepieces. In regards to Fossil watches, you can agree that they produce some of the most attractive timepieces in the market and the Fossil Group (parent company) includes many watch brands including Michael Kors, Emporio Armani and has recently acquired watch companies Zodiac and Danish brand Skagen among others.
An exciting aspect of Fossil watches is that they utilize the same Japanese quartz movement used by Seiko, with a few exceptions. Fossil uses the best of both worlds as their wide range of watches will either have Japanese of Swiss quartz movement.
Throughout the years, Fossil has developed partnerships with famous designer brands. These led to some of the most visually striking timepieces around. While Fossil is considered as primarily a fashion brand, make no mistake that their watches are just as reliable and well-made as those by the upper echelon of watchmakers in the industry.
Seiko and Fossil Watch Comparisons
We will be comparing four watches, two from each brand and a particular watch type category, to have a better view of the differences between Seiko and Fossil. By the end of this section, we will most likely have formed a decision as to which brand is best suited for our personal preference. Let's begin.
Chronograph Watch
Chronograph watches excel when it comes to its functionality. It generally comes with three sub-dials besides the main dial. Some of the newer chronograph watch models also come with additional features to further enhance its overall usefulness.
Seiko Excelsior Chronograph Watch

The Seiko Excelsior is a personal favorite of mine, but I'll be unbiased with this quick review. A quick look at the Excelsior and you will immediately see why this is quite a famous chronograph from Seiko. With its gunmetal finish and stainless-steel construction, it is merely a striking timepiece that will fit in with all occasions.
It features a sturdy 43mm stainless steel case and incorporates a design that is best described as sleek-industrial. The watch also has the right balance of design and functionality with a fairly reasonable price tag as well.
The main features include the three sub-dials that display a 60-minute timer, seconds counter, and an alarm. The dial hands and markers both have a luminous finish for legibility even in low-light environments. It also has a date window display which is located on the 3 o'clock position. In terms of functionality, the Seiko Excelsior brings all essential features to the table.
The intricately designed stainless steel bracelet completes the overall aesthetics of the Excelsior. I would even go far as to say as it is an integral part of the Excelsior's charm. In addition to an already robust line up of features, the Excelsior also comes with Seiko's signature solar power watch technology. This eliminates the need to replace the battery.
As with most Seiko watches, the Excelsior is also constructed to have a water resistance of up to 100m. This fine-looking timepiece is a classy dress and casual watch for men and conveys poise with its unique design.
Fossil FS5151 Grant Chronograph Watch

The Fossil Grant Chronograph is significantly more affordable, but it does feature a fantastic design that can rival its more expensive competition. This is not surprising as this is a Fossil timepiece, and that brand is filled with beautifully crafted watches that span the entire price bracket.
With its leather band and stainless steel 44mm case, the FS5151 Grant is an excellent choice for both formal and casual wear. The deep blue dial is perfectly partnered up with the egg white markers and hands, giving the watch an added layer of sophistication,
Within the Fossil lies quartz movement with analog display. The leather band also comes with its unique touches with its burned edges and contrast stitching design. A durable scratch-resistant mineral crystal protects the dial.
Additionally, the Fossil Grant is also designed to be water-resistant for up to 165-feet. This makes the FS5151 a good watch for swimming and other light water activities, but should not be used for diving. All in all, the Fossil FS5151 Grant Chronograph is a fantastic budget-friendly fashion and chronograph watch.
Best Chronograph Watch – Without a doubt, the Seiko Excelsior is the better chronograph watch between the two. While the Fossil Grant is still a solid entry, the Excelsior exceeds on all fronts. However, this higher quality translates to a higher price tag. The Fossil Grant, for its price, is still an exceptional timepiece that, to some extent, surpasses pre-conceived expectations.
Dress Watch
Let's go over to the category that is considered as Fossil's bread and butter, stylish timepieces at affordable prices. Fossil has built its reputation around its selection of fashion watches. So, how does Seiko match up to what Fossil offers in this area?
Seiko Shinobu Ishigaki

The Seiko Shinobu Ishigaki is a perfect example of a masterclass in traditional timepiece design. Simple, to the point, yet manages to attract passers-by with its immaculate design. It has a distinct feature that helps enhance its aesthetic qualities, this being its sundial effect.
The Seiko Shinobu Ishigaki's sundial effect gives it an added flair when worn outdoors during the daylight. This Seiko watch is overflowing with class and will be an excellent companion during the formal, business, and casual events.
The stainless-steel case measures in at 40mm in diameter but is only 13.1mm thick, making it quite a sleek timepiece that will look great on both men and women's wrist.
It features an automatic watch movement and can run up to 50-hours even when not worn.
The dial window is made from Hardflex crystal giving it superb durability. Overall, the Shinobi Ishigaki is a perfect reflection of Seiko. It is a watch that has perfected its craft and completes its presentation with class, grace, and respect for tradition.
Fossil Forrester FS5593

While Fossil usually focuses on contemporary styles to incorporate into their watches, there are times when Fossil heads backward in time for a chic retro inspiration. Fossil, without a doubt, can deliver classically inspired watches but it's tough to match the classic look and detail of the Seiko dial, indices not to mention the 23 jewels automatic movement outguns this Japanese quartz movement used by Fossil.
There's really no competition between the two but for the price, the Forrester does offer an attractive and affordable dress watch.
There are two variants to this Fossil dress watch, the pure silver one shown here, and the gold and silver two-tone version. This retro and fantastic timepiece features Japanese quartz movement with a three-hand analog display.
With a measurement of only 42mm diameter and 7.9mm thin, the Fossil Forrester watch is an elegant timepiece that focuses on providing a luxurious ambiance around the wearer. See all Forrester models on Fossil.com.
Best Dress Watch – Both captures a traditional look while being distinct enough from each other. The Seiko Ishigaki will suit professionals in the business world with its practical design, while the Fossil Forrester is ideally for those who prefer to bask in the spotlight at a small fraction of the cost of the Seiko.
Conclusion: Seiko vs Fossil – Which is the Better Watch
Seiko and Fossil both took a vastly different approach to their company mission. Seiko focuses on innovation, functionality, and design. Fossil is primarily a fashion timepiece manufacturer. If you are looking for reliability, you can never go wrong with Seiko's watches. Click here to see our list of best Seiko Men's watches.
However, if you are looking to have an attention-grabbing wristwatch in tow, Fossil has an excellent selection available.