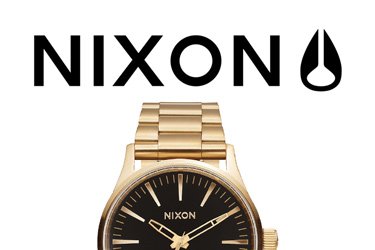 Nixon is a very popular, American brand in the fashion watch arena that's been making a big splash in recent years. They offer countless design options to fit your personal style and fashion tastes. When Andy Laats and Chad DiNenna co-founded Nixon in 1998 they started with just 7 watch models ranging from $65 to $120. The company now sells over 90 models.
While their baseline budget model still sells from $60, some of their high-end watches now retail for over $1,500. 
The wide price spectrum leads some of our readers to the question- if Nixon is just another fashion watch brand, how come some of their watches are so expensive?
Fashion watches are, as the name implies, largely designed with appearance in mind. There are many brands that concentrate on these types of fashion-forward timepieces, with some of the biggest names being Fossil, Diesel,  MVMT, and designer brands such as Armani and Gucci.
Read our full brand review of Nixon watches here.
Why a Fashion Watch?
There are a thousand different reasons to own a watch that doesn't merely involve "to know the time." In this day of ubiquitous mobile phones, in particular, wearing a watch is almost certainly more than just a timekeeping concern.
Nurses use watches to check vital health stats, while outdoorsy types can buy watches with compasses and other navigation tools. There are timepieces designed specifically for pilots, military personnel, and athletes, among others. For every specialized professional field, some watchmaker has probably specifically designed one for the job.
Most people who wear a watch, though, don't need some highly individualized contraption with a bunch of specialized accessories. They just want something comfortable that tells the time accurately and looks good. This is where "fashion watches" come into play.
What defines a "Fashion Watch"?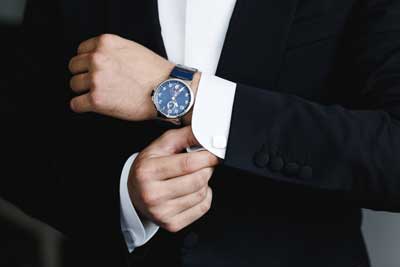 To say a watch is fashionable or nice-looking does not mean it's a "fashion watch" (a term sometimes used derisively by watch aficionados).
After all, if you're paying thousands of dollars for a luxury brand watch, presumably, it's going to be high fashion.
There probably isn't one single definition of what makes a fashion watch that everyone will agree on, but there are common characteristics. Personally, I would define a fashion watch as something that looks good with an outfit and is nice to look at but isn't necessarily designed to be the center of attention. It's an accouterment, not the main course.
Put another way: wearing a Rolex or Tag Heuer watch is a statement; wearing a Nixon watch is an option.
Are Fashion Watches Expensive?
The point of a fashion watch is to add a touch of cool or sophistication to your style without necessitating that you be a rock star or Hollywood icon. For that reason, the kinds of timepieces that are known as fashion watches are generally quite affordable.
Of course, what defines affordability for one person won't necessarily be the same for everyone. Also, a person who collects luxury Swiss watches is never going to call a Nixon watch "expensive,"  but most people aren't looking to drop thousands of dollars on a watch. For others, spending between $50 and $200 on a watch is itself a luxury.
How Much Do Nixon Watches cost?
Since it's impossible to agree on a universal definition for "expensive," the next best thing we can do is agree on a definition based on relative worth. As I said before, there are a lot of brands that manufacture fashion watches. So can we compare Nixon to those other brands?
Again, this can be a little difficult as brands like Nixon and Fossil over a wide range of watches and there is no apple to apple comparison. The best we can probably do is look at what Nixon offers and consider the features of each watch. Let's narrow it down a bit by looking at some of Nixon's most popular watches.
On the lower end of the price range is the Time Teller Acetate a bare-bones but elegant timepiece that you can get for around $125. This simple accessory doesn't come with any extra doohickeys or gadgets, just a simple black acetate style with a quartz battery and a basic 3-hand watch face. This is the kind of watch that will go with any outfit, but it won't set the world on fire.
Moving more towards the middle of the brand's price spectrum, there is the Sentry Chronograph line from Nixon come in gunmetal black or brass, gold, or any number of other colors.
This watch is a 6-needle chronograph with a secondary 24-hour dial and a date window.
This watch boasts Japanese-quartz movement and will fool more than a few people into thinking you dropped a grand on your timepiece.
Swiss-Made
Nixon's Diplomatic line of watches is one of the brand's higher-end products and comes in black or this yellow/black combo pictured above. 
The Nixon Diplomatic has Swiss made ETA 2824-2 mechanical automatic and is water-resistant up to 200 meters and triple gasket stainless steel screw-down crown and screw-down caseback. 
Exactly what a fashion watch should be: simple but effortlessly stylish and it's chunky 46mm size and bold colored dial make a definite statement. 

And hey, if you're a Sci-Fi geek, they've got a whole line of Star Wars-inspired watches that will perfectly complete your ensemble. They really do have something for everybody!

If you're a heavy metal lover you'll want to check out the brand's line of watches in collaboration with the band here.
It's one of the more affordable watch collections for music fans.
Are Nixon Watches A Good Deal?
To put things in perspective, this short video is a pretty good explanation of when it comes to comparing watches, Nixon could be compared head to head with fashion watch brands like Daniel Wellington, MVMT and Michael Kors and not luxury brands. When you compare them to these and have realistic expectations, Nixon does actually come out ahead of some of these other brands.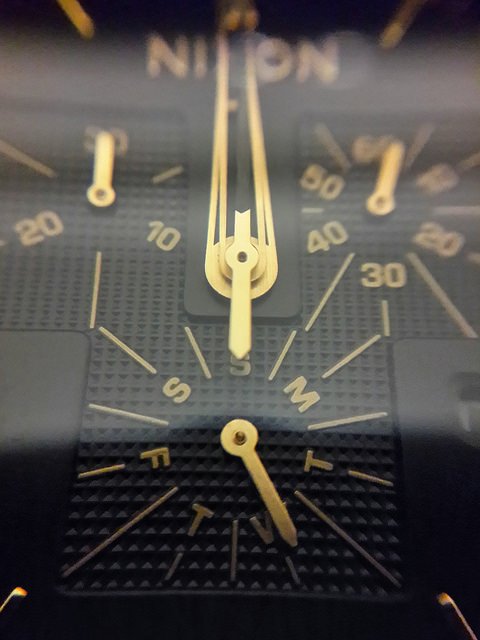 Whether or not you'll be happy with a Nixon watch is dependent on a few factors, though the most important one is the simplest: do you like how it looks? If you're in the market for a Nixon watch, you are almost certainly looking for something that will look nice around your wrist whether you're at work, at a wedding, or on a date.
After that, the question becomes a bit murkier. If you ask watch aficionados (a pretty opinionated group, by nature), many of them will tell you that Nixon watches are overpriced. Japanese-quartz watches exist to provide cheaper alternatives to Swiss-quartz watches, so when the Sentry Chronograph is more expensive than the Patriot, that does raise alarm bells.
The fact is, Nixon doesn't make the most technologically sophisticated or chronologically precise watches on the market, and they would never claim they do. You can pay the same amount of money (or less) and get a more accurate and more durable watch if that's what you want.
What Nixon does well, though, and what might make them worth your money, is their variety of styles and design. Their watches generally have an elegant look that suggests luxury without being too ostentatious. For that reason, a lot of people will be happy to pay the asking price for a Nixon.   If you are considering a new watch, you may also want to consider brands such as Citizen or Seiko which also have many affordable models. 
Related Video: Nixon vs Daniel Wellington, MVMT, and Michael Kors