Ingersoll Watch Company, also known shortly as Ingersoll, may not be as popular as other watch brands such as Rolex, Omega, and the like. Yet, it has a rich history that goes as far back to the 1800s. To keep the brand alive, its ownership has been transferred to different companies throughout the years.
The brand originated in the US but it has been sold continuously since its inception. Now, it is in the hands of Zeon Watches, a British subsidiary of a Hong Kong-based company, Herald Group.
Regardless, Ingersoll continues to maintain the ethos of the Ingersoll brothers while presenting a new range of quality, stylish, precision timepieces.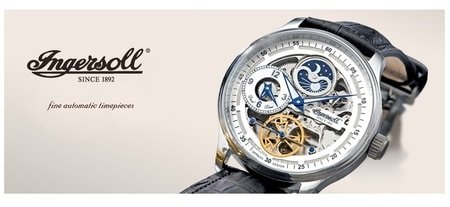 History of Ingersoll Watches
The Conception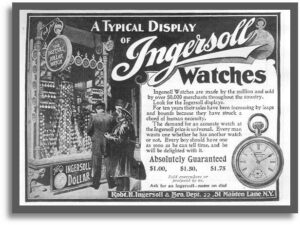 The Ingersoll Watch Company originally came from a mail-order business (R H Ingersoll & Bro) and started in New York City in 1882. It did not sell watches immediately. Rather what they have are rubber stamps and other similar low-cost products.
However, 21-year old Robert Hawley Ingersoll and his brother Charles Henry recognized the need for an inexpensive watch. They wanted a watch that's affordable for almost everyone, one that can be sold for around a dollar.
Back then, two watch companies – the New Haven Clock Company, and the Waterbury Clock company – have already produced inexpensive "clock-watches" that meet what the Ingersoll brothers want. However, both companies haven't achieved mass-market success nor widespread distribution.
The Universal, the Columbus, and the Yankee
Around 10 years later, 1892, Ingersoll placed an initial order of 10,000 watches from the Waterbury Clock Company (later known as Timex), at a cost of 85-cents each. These watches were introduced as the "Universal".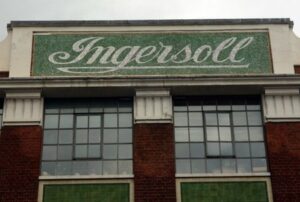 The Universal watches are small spring-driven clocks, about three inches diameter and over one inch thick. They are then encased and hung like pendants. They also have bows and crowns, similar to the watches that we have today.
However, the crown serves more like a display. Instead, to set the hands, you need to open its back portion and adjust the watch hands using a "wheel" and a captive key that you will find therein.
At first, Universal is only sold to dealers at wholesale. However, they were later on offered in the Ingersoll mail-order catalog at a price of $1. But the Ingersoll clock-watch was also offered at the 1892 Columbian Exposition for $1.50. Through which, they were able to sell an estimate of 85,000 watches.
Because of the overwhelming response to the Universal clock-watch, Ingersoll was prompted to return to Chicago for the World's Fair in 1893. Therein, the Ingersoll's launched a new clock-watch – the Columbus, a smaller version of the Universal. It was stamped with the World's Fair emblem onto the case.
In 1896, Ingersoll introduced the Yankee, at the price of $1 each. This was the cheapest watch at the time and was coined as the dollar watch. It was cheaply mass-produced from stamped parts and without jewels to make it affordable to everyone.
Continued Production
Manufacturing was carried out by contract with the Waterbury Clock Company and at two new factories owned by Ingersoll at Waterbury and Trenton, New Jersey. The Ingersoll company is credited with perfecting an efficient system of distribution which included uniform pricing at all retail outlets.
By 1899, their production was 8,000 watches per day. And, by 1901, Ingersoll advertised that their watches were sold for $1 by 10,000 dealers across the US and Canada. They go with the slogan, The Watch that Made the Dollar Famous.
Ingersoll finally launched a store in London, England in 1904. The following year, the Crown pocket watch was introduced in England. It was sold for only 5 shillings which is just around $1.
These Crown pocket watches were produced by Ingersoll Ltd., a British subsidiary. The pocket watches were initially assembled from imported parts and later made entirely in the London factory. More Crown pocket watches were made until the American Ingersoll collapsed around the 1920s.
Of Expansion and Bankruptcy

With the intent to expand, Ingersoll purchased bought the Trenton Watch Company in 1908 and the New England Watch Company when it filed for bankruptcy in 1914.
By 1916, Ingersoll was already producing 16,000 watches per day in 10 different models. In 1917, they produced another watch with 7 jewels called the Reliance. Ingersoll then developed a watch with the so-called "night design" in 1919. It comes with a luminous dial and was called the Radiolite.
In the 1930s, the company, then called Ingersoll-Waterbury, manufactured the first Mickey Mouse watches (click to see all available Ingersoll Disney watches on Amazon).
More than five million pieces were sold in its first 15 years of production. The glory days of the Ingersoll Watch Company declined along with the recession that followed World War I. It went bankrupt in 1921 and was purchased by the Waterbury Clock Company in 1922 for $1,500,000.
Click here to read about the resurgence of wristwatches after WWI, in large part due to the introduction of the military field watch.
Waterbury Clock sold the London-based arm of the Ingersoll watch, Ingersoll Ltd., to its board of directors in 1930. Then, it became a wholly British-owned enterprise.
In 1944, the Waterbury Clock Company was renamed United States Time Corporation (now known as the Timex Group USA) and continued producing Ingersoll watches in the US through the 1950s.
Post-Second World War

After the Second World War, Ingersoll Ltd. joined with the Smiths Industries Ltd. and Vickers Armstrong. Together, they set up the Anglo-Celtic Company Ltd. on the Ynyscedwyn estate.
Its first model featured the same movement as the earlier British Ingersolls, now designated calibre PY. These watches were branded Ingersoll Triumph and Smiths Empire. By 1969, Ingersoll Ltd. pulled out of the venture.
When the factory finally closed down, more than 30 million watches were made and exported to 60 different countries throughout the world. They were able to produce character pocket watches such as Betty Boop, Donald Duck, Lone Ranger, Mickey Mouse, and Popeye among others.
Current Ownership
Currently, Zeon Watches, a British subsidiary of the Chinese company Herald Group, owns the Ingersoll brand. Ingersoll watches are still being distributed in more than 50 countries.
*Historical data on the Ingersoll brand came from Wikipedia and pocketwatchrepair.com.
Where are Ingersoll watches made?
Based on its history above, Ingersoll watches were originally manufactured in the US.
With its long history, the Ingersoll watches nowadays are made in China, with automatic movements from Shanghai and Sea-Gull. There were, of course, some resistance to the Chinese movements at the start. However, through the years, there were noticeably some improvements in the quality of the Chinese movements.
The watch finish, on the other hand, is largely designed in Germany.
Ingersoll Watch Reputation

With its long history that traces back to the 1880s, Ingersoll was known to produce timepieces that captured the love and respect of the public.
Nowadays, Ingersoll is a well-recognized manufacturer of reliable, stylish and practical watches for men and women. Its watches are categorized as medium-priced, from less than $100 to around $500 each. As such, its most common competitor is the Bulova watch brand.
However, some remember that Ingersoll used to produce dollar watches. Because of this background, there are watch enthusiasts who believe that the Ingersoll watches at present are quite overpriced.
More so, because it was bankrupt and purchased by another company before finally revived, it is perceived to be a "mushroom brand".
For watch enthusiasts, mushroom brands are usually American or European brands that have died in the past. They are reborn by another company but chose to retain the old name. However, the watchmaking craftsmanship is no longer the same.
Anyway, it is still seen as one of the popular brands in Germany. Ingersoll watches are displayed in airports and in department stores.
Regardless of the Chinese movements or for being bankrupt in the past, Ingersoll is still a well-liked brand and known for producing quality timepieces.
Are Ingersoll watches good quality?
There are various, contrasting takes on Ingersoll watches and their quality.
First, it must not be denied that there are negative views on the brand particularly because of the move to Chinese movements in the Ingersoll watches. Originally produced in the US and in the European part for most years, the later move to Chinese movements was perceived as a downgrade for Ingersoll watches.
The quality of the watches was indeed bad in the beginning. Jewelers and authorized dealers received up to 50% returns. There were also lots of models that needed repairing.
But, through the years, the Chinese movements were seen to improve significantly. In general, the quality of the watches produced also improved. As such, current Ingersoll watches are overall considered decent quality watches and value for money considering the price range (many models sell for under $300).
With improvements in Chinese movements and recent stylish European designs, the overall opinion Ingersoll timepieces have improved in recent years.
Shoppers often compare Ingersoll to Bulova, Stuhrling, and Fossil which are in a similar price range.
If you are considering Ingersoll, we recommend you also take a look at our article on Seiko vs Citizen since those two brands would give you more options in that price range with quality movements as well as stylish models from two brands that overall have a better reputation and name recognition although there are many watch aficionados that place Ingersoll and Seiko head-head like this comparison video here:

Ingersoll Watch Warranty Policy
Ingersoll believes that its timepieces will last a lifetime. As such the brand offers a Lifetime Warranty. Please note, the lifetime warranty is for new watches starting with their Autumn/Winter 2016 line while watches previous to these carry a 2-year warranty.
It covers faulty workmanship and the watch's parts (excluding battery, leather strap, and buckle). Any defect will be repaired as necessary or the watch will be replaced free of charge.
Should the watch needs to be replaced, Ingersoll does not guarantee that the replacement will be the same as the original model. If the model is not available, a watch of equal value or a similar style will be provided. To avail of the warranty, a copy of the receipt and/or the completed Warranty Certificate must be presented as proof of purchase.
For more details, visit Ingersoll's Warranty Page.
Where to buy Ingersoll Watches
The first place you might want to visit is the Ingersoll website. It features its new arrivals, various collections, popular products, and even their limited edition Mickey Mouse watches. Ingersoll also offers worldwide shipping to reach its customers wherever you may be. If you want to know more, read here.
Ingersoll also has a store locator to help you find an authorized dealer nearest you. Just enter your details on this link to get you started.
Another option is, of course, Amazon (Click to see all Ingersoll Watches on Amazon).
See Ingersoll watches on eBay here.
You can find various men's and women's watches that will suit your budget and your style.
Closing Words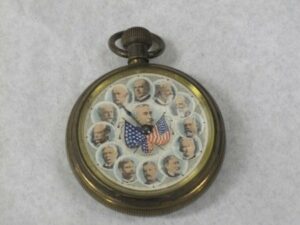 For most watch brands, their long history added to the credibility and good reputation of the brand. However, such is not the case of Ingersoll. Because the brand transferred ownership from American to British and now to a Hong Kong-based company, some are saying that its watches are not as good as before.
Yet, its long history that survived even the bankruptcy proves that this brand is not that easy to eliminate from the watchmaking industry. Ingersoll sure had its glory days and bad days. But through all those, the brand name survived.
And, although it is no longer an American watch brand, Ingersoll continues to prove that its watches are quality and stylish. You can still find precision timepieces that you will love.