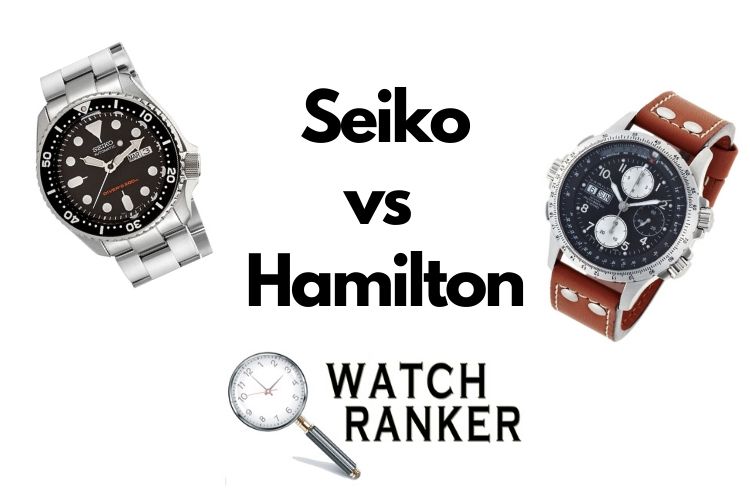 This is an interesting comparison as Seiko and Hamilton cannot be farther from each other when it comes to their watch designs and constructions. This makes this match show a more fixed line in the sand as to which watch brand is best suited for each customer.
Seiko may be a more prominent brand and certainly earns its reputation as one of the best timepiece manufacturers in the world. On the other hand, Hamilton is considered by many as a versatile all-around watch brand with innovative designs.
Both brands are well-respected in the industry with each offering a unique take with their timepiece craftsmanship. Can Hamilton surprise us by one-upping Seiko? Or will Seiko prove once again why it is among the top companies in this industry?
History of Seiko
Seiko is a world-famous Japanese watch brand. Even casual fans will no doubt be familiar with Seiko watches. Seiko has a proven track record of revolutionizing the industry with its innovative technology. The company is probably one of the most influential in the industry as its innovations managed to shift the global market into new territories.
One of their most important innovations is their introduction of the quartz movement back in 1969. Quartz movement watches quickly gained popularity and jumpstarted the quartz watch revolution of the 70s. Leading the charge is the Seiko Aston, the very first quartz movement wristwatch in the world.
With this level of achievement, you would think that Seiko will take it slow and enjoy the praise they gained with their quartz watches. But within a decade, Seiko once again revolutionized the industry.
By 1977, Seiko unveiled its solar-powered watch technology to the public. With Seiko's already highly precise quartz movement, the inclusion of solar-powered batteries further boosted the company's overall standing in the industry to new heights.
Near the end of the 90s, Seiko took the industry by surprise by introducing another new watch technology, called the Spring Drive movement. The rather, Star Trek-sounding moniker was deliberately chosen. Spring Drive movement watches were designed to withstand the strain of space travel while also providing accurate time to the wearer.
Seiko is a giant in the industry, and it manages to deliver more awe-inspiring timepieces like clockwork. Expect more from the Japanese watchmaker soon.
History of Hamilton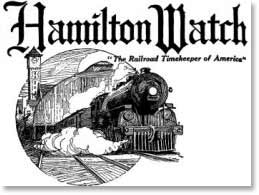 The American-based watch company (now with a Swiss connection), Hamilton, has been around in the business since 1892. Hamilton watches have always been connected to American history. One of their more prominent eras came during the Second World War. Hamilton shifted its focus from making consumer timepieces to developing military-grade watches. They partnered up with the American military exclusively during this tumultuous period.
Once World War II ended, Hamilton once again returned to crafting watches for the consumer market. By 1969, Hamilton migrated to Switzerland and began operating and manufacturing from there. The reason for this significant change is due to their acquisition of the Buren factory. From this point on, Hamilton included Swiss quartz movement into their watches, hence, improving upon their already impressive craftsmanship.
In 1974, Hamilton was picked up by the Swatch Group and has since been a subsidiary of the mega-conglomerate. This acquisition helped improve Hamilton's sales by expanding its reach to a broader audience.
Up until today, Hamilton has maintained its reputation as one of the more trusted brands in the watch market. Their models come in a wide range of prices, allowing more people to enjoy their fantastic-looking timepieces.
Seiko and Hamilton – Watch Comparisons
In this section, we will be taking two top watch models from each brand. These two best-seller watches will be from a specific category or watch line from Seiko and Hamilton's catalog. This will give us a clearer picture of how each brand compares to one another in regard to their watch construction and design.
Chronograph Watches
Let's start with chronograph watches. This type of watch must provide excellent reliability and accuracy to the wearer. Time to see how the best chronograph from Hamilton will match up to Seiko's best chronograph watch.
Seiko SSC143 Two-Tone Stainless Steel
Read Amazon Reviews | See on eBay
Comprising of Seiko's two popular features, the quartz movement, and solar-powered technology, the Seiko SSC143 is a beast of a chronograph that few other watches can touch. The SSC143 features the standard three sub-dial functionalities. Main features include an alarm, a 60-minute timer, and a second timer.
As with all Seiko watches, the SSC143 incorporates the ever-reliable Japanese quartz movement with an analog display. The hands are all coated with Lumibrite to provide legibility even in low-light environments.
This Seiko chronograph watch comes with a two-tone black ion and silver design. An apt description for the SSC143 is that it's a stylish watch with a mysterious edge to it. This is a timeless design that will still be turning heads even after a decade.
The Seiko SSC143 is also surprisingly sleek with its 42.5mm diameter case. Overall, not only is the SSC143 an extraordinarily reliable and well-made chronograph watch, but it is also one stylish timepiece that fits for all occasions.
Hamilton Khaki X-Wind Automatic Watch
Read Amazon Reviews | See on Hamilton
The X-Wind is also exceptionally accurate with its Swiss-automatic movement. The analog display is encased in a sturdy sapphire crystal window. The sapphire crystal used is tough and scratch-resistant, making this watch ideal for outdoor use.
In regards to functionality, the Hamilton X-Wind is one of the company's most exceptional timepieces. As for its aesthetics, the X-Wind exudes an air of adventure with its tough cow leather strap and silver and black casing.
Additional features of note include a date display located over at the 9 o'clock position and a 100m water resistance rating. If you are looking for a reliable chronograph watch for the outdoors and even look the part, you might want to check out the Hamilton Khaki X-Wind.
The X-Wind comes with a slightly larger 44mm diameter case. It comes with the primary three sub-dials with a three-hand analog display. 
One major deciding factor for most buyers will be the price as this Hamilton comes in at several times the price of the Seiko SSC143.
Best Chronograph Watch
– This one is a bit tough to judge. Both the Seiko SCC143 and Hamilton X-Wind deliver excellent performance on all fronts. Both watches are pretty much on par in all other aspects. The determining factor here is whether you prefer a rugged-looking chronograph watch or something with much more pizzazz to its appearance. I always enjoyed the Seiko SCC143's enigmatic aura, and can't beat the price, so I will give it the win in this round.
Best Dress Watch
Since the first round came down to the wire with their unique design being the determining factor. Let's head on straight to who has the more stylish watch in this round, shall we?
Seiko SSG10 Coutura Two-Tone Watch
Read Amazon Reviews | See on eBay
The Seiko SSG10 Coutura is quite similar in design to the Seiko SCC143, but instead of the black and silver motif, it has a silver and gold appearance. It brings an air of elegance to the table while maintaining its professional and sophisticated look.
At 44.5mm in diameter, the stainless-steel case is certainly on the large side. Some of the features you can expect with the Coutura include the three sub-dials, a perpetual calendar, and world time functionality (up to 25 time zones). The time zones are updated via radio signals which come from Japan, China, the USA, and the UK).
While this is not a diving watch, you can always expect a decent water resistance rating with any Seiko watch. In this case, the Coutura is designed for up to 330 feet water resistance, allowing it to withstand the occasional splash of water.
Now, when it comes to aesthetics, the Seiko SSG10 perfectly blends a hard-hitting look with an elegant flair. Something quite hard to pull off, but also something that the Seiko Coutura managed to accomplish with grace.
Hamilton Ventura Elvis 80
Read Amazon Reviews | See on Hamilton
The Ventura Elvis 80 can be considered as one of Hamilton's top series of watches. With its unique triangular shape, it certainly feels like it's in a league of its own in regard to the design. This series of watches from Hamilton has been around for decades. The fact that it managed to maintain its relevance and popularity is a testament to the level of craftsmanship put into the Ventura Elvis series.
With a sleek 42.5mm triangle case, it is stylish enough to complement its exceptional design. Within the Ventura watch lies the Swiss quartz movement technology to provide accuracy in timekeeping. Additional features include a date display that is located at the 3 o'clock position. The analog display is protected using a durable synthetic sapphire crystal and is water-resistant for up to 50m.
As the Ventura series is one of Hamilton's flagship models, expect it to be quite an expensive purchase. However, it more than makes up for it with its elegant design and reliable construction.
Is the price worth it? If you are a watch enthusiast and collector this iconic watch is worth considering not only for its unique shape but Elvis fans also love it because the King of Rock worn it on his wrist in the 1961 movie "Blue Hawaii". Click here to read about other watches that have featured in Hollywood movies.
Best Dress Watch
– The Hamilton Ventura Elvis 80 bags this win. With its unique design that still captures the level of luxury and sophistication of a luxury watch, combined with remarkable craftsmanship, few can touch the Ventura series in this area.
Conclusion: Seiko or Hamilton – Which is the Better Watch?
If we are going with overall reliability for every watch model in their catalog, I will give the nod to Seiko. Seiko has proven time and time again to deliver excellent timepieces that encompass a full price bracket. No matter the price of the watch, if Seiko made it, then you can expect it to be a highly reliable timepiece to have.
Don't sell Hamilton short though. While Hamilton watches fall within the higher-end price bracket, their watches are crafted with absolute care. Rarely do you see a Hamilton watch that is not worth the asking price?