Tool watches are a type of watch that has additional functions besides just telling the time. Although there is no clear definition of a tool watch, it's safe to say that this type of watch has features that accomplish specific tasks beyond simply keeping accurate time.
For instance, a pilot watch often comes with a slide rule bezel for in-air calculations. Good quality dive watches have sealed crowns and bezels designed to resist high pressure at deep diving depths.
If you would like to learn more about the history of tool watches, we've included a guide to tool watches at the end of this article.
Here are some of the best tool watches today. We'll be featuring different functions (diver, rescue, pilot's) and various price points—from affordable models to the more luxurious ones that you can invest in.
Quick Recommendations

Best Tool Watches 
Timex Intelligent Quartz Fly-Back Chronograph Watch
Designed for pilots, the Timex Intelligent Quartz Fly-Back Chronograph has a stop-reset-restart feature, an "electroluminescent" technology, a second-time-zone (when the chronograph is not running, the sub-dial on top displays a second-time-zone), and a 100m water-resistance.
With a watch with all these functions and a sophisticated design, one would probably expect a hefty price tag.
This is not the case with this Timex model, however. This chronograph is surprisingly affordable, with many customers saying that it looks a lot more expensive than it is.
You will also have a lot of designs to choose from a bracelet, mesh, or leather. There are also a variety of colors, and you can use your NATO strap if you want more versatility.
G-Shock Unisex DW-5600BB

This Japanese company, famously known for manufacturing various electronics like musical instruments, phones, and cameras, draws wide recognition for its analog and digital watches. Originally designed to resist any shock or vibrations, the G-Shock collection has garnered loyal patrons from all over the world for its quality and bold style.
The G-Shock Unisex DW-5600BB adorns a timeless digital watch look. With a full black color strap and matching LCD dial paired with backlighting, reading time becomes easy even in utmost darkness. Mainly used by the military or for strenuous outdoor activity, the G-Shock collection hosts features such as a count-down timer, world clock, and alarm. Resistant up to 650 feet underwater, this G-Shock model comes with two years of battery life. You can also get this edition in other vibrant shades, including red, pink, and gray.
Luminox Original Navy SEAL 3001
Check Price on Amazon | See on Luminox 
The 3001 Navy Seal is a dive watch by Luminox, one of the most trusted Swiss watch brands today.
Some of essential features of this 43mm watch include a rotating bezel, a fiberglass case, a case back with screws, a double security gasket crown, and a polyurethane Dive Strap. The water resistance is 200m, so it's excellent for recreational scuba diving.
One of the highlighted features of this watch is the self-powered illumination system. The watch boasts of an excellent luminosity, with hands and markers glowing 100 times brighter than other luminous watches, making it perfect for night missions. According to Luminox, this watch can provide illumination for more than 25 years.
This is from the brand's Navy Seal collection, introduced in 1994, and remains of its bestsellers today. Gaining approval from military and law enforcement units is a timepiece to endure harsh environments.
This watch was also featured in our list of Navy Seal watches.
Seiko Men's Prospex Radio Sync Solar

One of the most important features of this Seiko Prospex watch is the radio signal receiving function, which receives standard radio signals from the U.S., U.K., Japan, China, and Germany.
It has a chronograph up to 60 minutes in 1/5 second increments, a world time function (25 time zones), an automatic hand position alignment function, and a full auto-calendar (December 21, 2099).
This watch is energy-efficient as it's solar-powered and, when fully charged, can operate for about six months and has a power save of two years.
The Prospex SSG015P1 is undeniably sleek and rugged, with its 45mm stainless steel case and calfskin band. There's also an anti-reflective glass coating for protection.
Thanks to the radio sync feature, customers who have purchased this watch continue to praise its accuracy—you will be able to have the exact time and date anywhere you are in the world. The sturdy leather strap has received lots of raves, as well.
Citizen Men's Eco-Drive Titanium Perpetual Chrono Atomic

This Eco-Drive model by Citizen is packed with features, such as a tachymeter, a perpetual calendar, and a power reserve indicator.
This is a dive watch—the 1-second chronograph measures up to 60 minutes, and you have a fold-over clasp with a double push-button closure to ensure that it's secure. It's also 200m water-resistant.
One of the best things about this watch is it's solar-powered, so you do not need a battery, a feature that Citizen watches are widely known for.
If you're debating between this one and the one reviewed above, you may also want to check out our comparison of Citizen and Seiko here.
Victorinox Swiss Army Men's I.N.O.X. Carbon Watch

Victorinox is known for its watches and Swiss army knives, and the INOX is one of its most popular lines: "A watch embodying the history of a pioneering brand that creates objects characterized by ultimate functionality and uncompromising quality." This carbon version is a special edition of the I.N.O.X. designed to withstand temperatures of up to 1,360 °C and represents the brand's long history of making watches, especially for firefighters and first responders. 
The INOX line has a wide range of designs: different dial colors (black, blue, gray, silver, green, red), diverse materials (titanium, stainless steel, carbon), and various straps (paracord, steel, leather).
This is the only Swiss watch that can withstand 130 endurance homologation tests, which means that it's exceptionally durable able to endure even the most extreme temperatures and falls (see it in action in Victorinox's ad for the INOX here).
The stainless steel version of this same watch made also made our list of Best Swiss Watches under 500.
The paracord strap, originally used for parachute suspension lines, has a breaking point of 250kg. What's more impressive is that you can take the seven strands apart individually and use for several different functions (you can turn it into a bow drill for making a fire or a fishing net, to name a few).
If you decide to go for the steel bracelet, you're also in for a treat. According to Victorinox tests, up to 500,000 vibration cycles won't damage it, which is ten times more than a standard bracelet can handle. You can read more about it here.
Seiko Men's SSC021 Solar Diver Chronograph Watch

The Seiko Solar Chronograph Diver watch is one of the brand's most popular diver and outdoor watches.
Considered by many reviews as one of the best and most affordable chronographs, this watch delivers quality and design.
This is a 44mm stainless steel watch, which has water-resistant to 200m, has a rubber band with buckle closure and luminous hands and markers. There are chronograph subdials and a date display at 5 o'clock. Because of its large size, it allows divers to see the display easily.
However, one of the possible downsides of this watch is the strap material. Several customers have expressed that the nylon band causes some discomfort. If you experience the same thing but would like to keep using the watch for its excellent features, you can easily replace the strap with other models, such as a NATO strap or a metallic band. You can read more about Seiko's history here and see a list of other top Seiko watches here.
This watch is an excellent investment, whether you're using it for outdoors and water activities or simply for daily use. Aside from the classic look, it also promises high-quality timekeeping. The price is unbeatable, too, considering the excellent quality and accuracy.
Ball Engineer Hydrocarbon Men's Watch

Moving on to a much more expensive model—the Ball Engineer Hydrocarbon watch, from an iconic American company that has been around since 1891.
Some of the most notable features of this 42mm watch with a rubber band include a patented anti-shock system (SpringLOCK®), a chronometer, and a patented crown protection system.
This watch also has 35 micro gas tubes on its hands for night reading capability—you will not have to worry about the luminosity, as this feature will allow you to see the watch even in a pitch-black environment. This is can also serve as an excellent diver's watch as it's water-resistant up to 300m.
Aptly named, the Ball Engineer Hydrocarbon also made our list of best gift watches for engineers along with several other technically sophisticated watches.
You will notice that the watch has a solid steel case back with an engraving depiction of Alex Honnold, a respected rock climber who has broken many records in rock climbing and is known for doing free solo ascents. Ball partnered up with him for this watch—you can read more about the partnership here.
One of the best features of this watch is the DLC, or Diamond-Like Carbon coating, which assures extra durability. This is also lighter because of its titanium case, which will be extra useful for people who will use the watch outdoors.
Luminox  ICE-SAR Watch Arctic Blue Dial

A luxury watchmaker based in California, Luminox makes watches with titanium inserts for long-term luminescence. Consequently, the brand primarily caters to various forces globally like the U.S. Air Force, US Coast Guard, and other special forces. Founded in 1989, the brand uses the philosophy of manufacturing watches with the 'always on technology.'
The Luminox ICE-SAR Arctic Blue Watch (XL.1003) comes in a 46 mm case diameter with a special CARBONOX case and crown protection. This makes the watch ultra-lightweight for its bold and sporty look. Featuring under the Land collection, the ICE-SAR stands for Icelander Search and Rescue Association. Given the unpredictability of Iceland weather, this watch can withstand sub-zero temperatures, snowstorms, earthquakes, and avalanches.
With a promise of 25 years of constant glow in any condition, the watch hosts the Ronda 515 HF 6 movement. The blue face of the watch with a black unidirectional bezel and the marking on them takes inspiration from the ice tools used by the ICE-SAR team. If you are looking for a watch to suit the wild explorer soul in you, Luminox ICE-SAR can be your best travel companion.
Lum-Tec Combat B44 Camo Chronograph Wrist Watch

This family-run US-based brand, Lum-Tec, devotes itself to producing the best quality watches. Launched in 2018, the brand runs under the parent company Wiegand Custom Watch, L.L.C. The Lum-Tec Combat B44 is purpose-built to meet the needs of the tactical military teams in combat units.
The Lum-Tec Combat B44 uses Miyota OS20 chronograph quartz movement and 650 feet of water resistance. They are designed with a 43 mm military-grade stainless steel case, heavy-grade nylon straps, and titanium carbide gunmetal hard coating, making the watch rugged to withstand extreme conditions. Hand-assembled in Ohio, the face of the watch showcases a 60-minute timer, sub-dial for seconds timer, and 24-hours indicator. The date window sits between 4 and 5 o'clock. The black and gray shades of the dial complement the shade of the step to provide a camouflage look.
Oris BC3 Advanced Day Date

If you're looking for a luxury watch that's simple and elegant, the Oris BC3—a 42mm stainless steel watch—is a model to consider. This is an excellent aviation watch due to its big size and legible, bold numbers. The design is straightforward and clean.
One of the reasons why people love Oris watches, apart from the accuracy, is the meticulous process that they go through. On their website, they've introduced watchmaker Joachim Schneider, who, together with his team quality control experts, inspect every component of an Oris watch before it's released.
All Oris watches sold today go through two forms of quality tests. The first is before the movement is cased, and then after it's been fitted. If you'd like to learn more about the inspections, visit the Oris site.
Marathon Navigator Swiss Made Military Issue Tritium Watch

Marathon, a Canadian-based watch brand, uses Swiss manufacturing to bring both worlds together. Dating back to 1904, Marathon was famous for providing watches for allied power during World War II. Currently, they make watches for the U.S. Armed Forced and Navy SEALs.
The Marathon Navigator collection is tailor-made to meet the demands of a pilot. Available in two editions, with and without date, the Navigator collection comes in three shades – black, sage green, and desert tan. Engineered in a 41 mm case diameter, the timepiece uses ETA FØ6 Movement with tritium gas tubes enabling it to glow without an external light source. Easy to read time and lightweight, the timepiece has 200 feet of water resistance.
Hamilton Khaki Field Mechanical (H69439411)

The Hamilton Khaki Field Mechanical is a field watch with military heritage. Initially founded in California, US, Hamilton is now a Swiss brand with its base at Bienne, as Swatch Group acquired them post 1969.
The timepiece comes in a 38 mm case diameter with iconic style and elegant design. Built with durability, precision, and longevity, the brand draws inspiration from their 1960s collection. The timepiece also holds 80 hours of power reserve and water resistance of 164 feet. Built with an H-50 caliber for hand wound watches, this edition boasts to be a true soldier's watch. The white dial with NATO straps makes for a perfect style to recreate a watch of the bygone era.
Certina DS Action Stainless Steel Men's Quartz Watch

The Certina DS Action has water resistance to 300 meters, so it's suitable for diving and other professional marine activity.
This watch is equipped with a sapphire crystal, a stainless steel case, and a blue dial with luminous hands and hour markers. Certina has many watches under the D.S. Action line, and you can see the different models here.
This is a great choice if you want a classic Swiss timepiece that won't cost you thousands of dollars. Many customers love its function and design, praising its accuracy and elegance.
Alpina Alpiner 4 Swiss Automatic-self-Wind Watch (Model: AL-525NS5AQ6)

Founded in 1883, Alpina displays over a century of expertise in quality watchmaking and technical precision. The Alpina Apliner 4 is a sports watch featuring anti-shock, anti-magnetic properties, and water resistance.
The timepiece comes equipped with AL-525 caliber with 26 jewels automatic movement and 38 hours of power reserve. The sapphire crystal glass prevents scratches. Most of all, the blue dial with the brown leather gives the watch a unique timeliness elegance. On the face of the watch, a simple dial with the date window at 3 o'clock and the brand logo below 12 o'clock makes for easy reading of time. Encased in a 44 mm case diameter and a unidirectional bezel, the Alpine Alpiner offers a wonderful addition to your watch collection.
T.A.G. Heuer Aquaracer' Swiss Automatic Stainless Steel Dress Watch

The Tag Heuer Aquaracer is a diver's watch that's water-resistant at 300 meters.
The 43mm case and bracelet are stainless steel, and the rotating bezel is unidirectional. The dial is blue, accentuated by luminescent silver hands and index hour markers. There are three sub-dials (60 seconds, 30 minutes, and 12 hours).
One doesn't need to go diving to appreciate this watch. Tag Heuer is a luxury brand that produces only the best quality products, and the elegant and sporty Aquaracer fulfills just that—you can wear this as a daily watch or on dressier occasions.
Tudor Pelagos Blue Dial Automatic Men's Watch

Tudor is a trusted, luxury Swiss brand. Established in 1926, the company was registered at the request of the founder of Rolex.
The 42mm Tudor Pelagos boasts of a titanium and steel case, a power reserve of 80 hours, a sapphire crystal, and a unidirectional bezel. This also has a titanium bracelet extension system, which is exclusive and patented by Tudor and is waterproof to 500m.
This blue dial watch has an elegant look that stands out from the crowd. If you're left-handed, this watch also comes in a lefty version for you with the crown on the left.
While watch enthusiasts consider Tudor as a "more affordable" version of Rolex watches, many enthusiasts still have quite a bit of sticker shock when they see the price of Tudor watches. This model is so popular that we've come up with a separate article with several affordable alternatives to the Tudor Pelagos, many of which maintain the look and style of the watch at a much lower price point.
According to this article, Tudor uses the "same case, crown, crystal, and bracelet design as Rolex." If you would like to learn more about comparisons between these two luxury brands, you can check out this piece about the relationship between the two.
Fortis B-42 Official Cosmonauts Automatic (647.10.11M)

A luxury watchmaking brand launched in 1912, Fortis draws appreciation from watch lovers for pushing boundaries of innovation.
The Fortis b-42 Cosmonaut Automatic is featured under their Space collection in that same vein.
The Fortis Official Cosmonauts typically come in a black dial and stainless steel bracelet. The markings on the face of the dial are in white, with just the second's hand in orange, all with SuperLuminova coating. The watch comes designed with the UW-31 automatic self-winding movement holding up to 42 hours of power reserve. The day and date window is set at 3 o'clock. Resistant up to 660 feet, the watch uses sapphire crystal with anti-reflective properties and scratch resistance. Above all, the brand takes pride in equipping the timepiece with 28,800 semi-vibrations per hour, proving the high quality and standards of the watch. 
Muhle Glashutte S.A.R. Rescue-Timer Men's Automatic Dive Watch

If you're serious about diving or if your job is Search and Rescue missions, the Mühle Glashütte S.A.R. Rescue-Timer watch is a rugged watch from a top German watch brand.
This watch, which is water-resistant to 1000m, was designed with input from the German Maritime Search and Rescue Service, promising that the watch is "built to withstand the perils of any mission."
This watch is not cheap, but the top-notch functions make up for the hefty price tag. This watch is highly durable— it has a shockproof automatic movement and has a 4 mm thick sapphire crystal. It doesn't have numerals, but the cardinal hour markers are big. It also has luminous hands, a screw-down crown, and a date window at 4 o'clock for better wrist movement.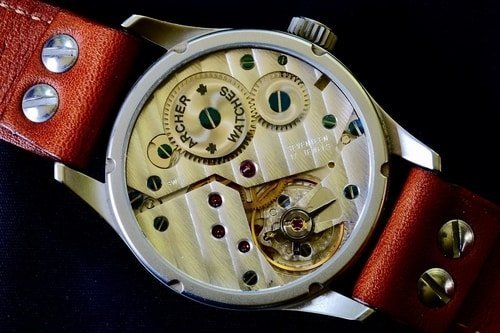 Breitling Aerospace Evo Men's Watch  

Breitling launched the Aerospace model—a multifunction chronograph—in 1985, and it continues to be a staple in the brand's luxury tool watched.
Breitling is known for its beautiful and accurate pilot's watches and has a history of watches that have been worn in space. The Aerospace Evo is one of the newer models with the same technology but has undergone developments over the years. Because it's titanium, it's more durable and lighter compared to stainless steel watches.
This model is 43mm and has a second-time-zone feature, an alarm, a countdown timer, and a digital display for day and date that's been programmed for four years.
Rolex Explorer II

Capping off our list is the luxurious Rolex Explorer II, the most expensive watch on the list.
This is a 42mm analog stainless steel watch with a white dial, a fixed bezel with 24-hour markings, and a scratch-proof sapphire crystal. This watch also boasts luminescent markings that will allow you to read even in extremely dark and challenging conditions.
The Rolex Oyster Explorer II is for the outdoors. Built for explorations, the company has tested this watch in extreme conditions, such as polar, mountaineering, and caving. Read more about the features of the Explorer II on Rolex's website.
Check out this review below.

The Explorer II has been around since 1971, and it remains popular to this day. According to Rolex, the watch "became a watch of choice for speleologists, volcanologists, and polar explorers." If you're thinking of investing in Rolex, one of the most popular luxury watch brands globally, here is a good article explaining why it's priced the way it is.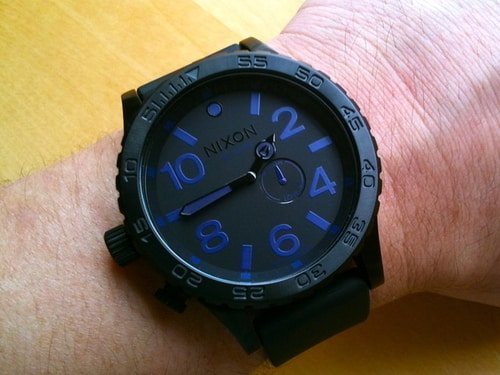 What Is A Tool Watch (Complete Guide)
Of course, before we explore the different types of tool watches, we should define what a tool watch is:
A tool watch is a "wristwatch designed with additional functions meant for special job-related functions." In other words, tool watches do more than tell the time.
The wristwatch is perhaps the most versatile accessory in history. Across its many forms, these timepieces can be a valuable tool for pilots, climbers, divers, sailors, and so many more. They have been equipped with dozens of different functions and gadgets. Today, hundreds of years after the first wristwatch was invented, innovations continue.
When wristwatches first started becoming multifunctional, the ones designed with a specific purpose became known as tool watches. A dive watch and a pilot's watch are just two examples of the many forms that a tool watch can take. Let's take a more in-depth look at what defines a tool watch and the roles these timepieces still serve today.
History of Tool Watches
Though watchmakers have been adding extra functions to their wristwatches practically since their inception, tool watches, as we understand them, only came to exist at the beginning of the 20th century.
Initially, wristwatches were considered feminine accessories, with men using pocket watches. However, during the First World War, soldiers in the field found a wristwatch far more practical. Wristwatches quickly became a unisex accessory, and as their popularity grew, so did their functionality.
Watch designers realized a need for wristwatches that could be of particular service across various professions. Click here to read more specifics on field watches.
The military played yet another vital role in this evolution of the wristwatch. In 1929, Swiss watchmaker Longines teamed up with U.S. Navy Captain Philip van Horn Weems to develop the Weems Second-Setting Watch (find the modern version of the watch here).
Weems was an expert navigator, and his expertise was necessary for developing a watch with a second hand of greater precision, allowing celestial navigation to be more accurate. So came into being the first tool watch designed explicitly for sea navigation. Click here to see top nautical watches for sailing.
An explosion of Tool Watches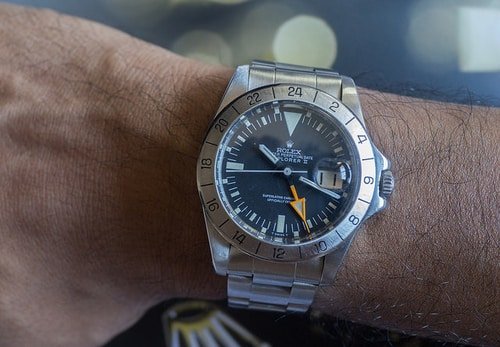 Longines' development would directly lead to other wristwatch navigation aids, but tool watches had plenty of other functions still ahead. The reversible case of the Jaeger LeCoultre Reverso was created to be worn during polo matches, while Omega broke the water barrier by creating the first dive watch in 1932.
The double-sealed Marine watch could be worn up to 135 meters underwater (Omega makes specialty dive watches). Perhaps more than any other watchmaker, though, Rolex embraced the effectiveness and multifunctionality of the tool watch.
Likely recognizing the unbeatable publicity that came with exploration in the 20th century, the renowned Swiss watchmaker designed watches for big events. In addition to being the first to create a waterproof watch, Rolex watches crossed the English Channel, flew over and ascended Mt. Everest, broke land speed records, and descended into the Mariana Trench.
These watches were built out with various navigation and other gadgets, making them technically tool watches, albeit ones that were incredibly refined and quite expensive.
For almost 100 years, tool watches have evolved and gotten more sophisticated. Here are just a few tool watches that became popular in the latter half of the 20th century.
While some tool watches include a compass, most do not- click here to find out how to use your analog watch as a compass.
Types of Tool Watches
When people discuss tool watches, the one that comes most immediately to mind is the dive watch. Professional divers and hobbyists need a watch that can drop to great depths for prolonged periods. 
The Omega Seamaster consistently appears on any list of the best dive watches. In addition to withstanding 600 meters of water pressure, this stainless steel watch includes a Helium Escape valve to prevent problems when coming back up to standard depths. 
If it's good enough for James Bond, it should be good enough for you. Check out all of the watches that 007 has worn over the years.
I.W.C. Schaffhausen is yet another Swiss watchmaker who creates exquisite tool watches. In particular, their Ingenieur line of watches both celebrate engineers and provide the necessary functionality. For instance, the Automatic IW323909 is not only an engineering feat of excellence, but its steel construction also protects it from the interference of magnetic fields.
The pilot watch is one of the most diverse types of tool watches. Surprise, surprise, yet another Swiss watchmaker, Breitling, has created one of the best.
The Breitling Cockpit B50 is packed with features that a pilot (or frequent flyer) could use, including a split-time chronometer, a second-time zone, a tachymeter, and a device for recording flight times. Sure, none of these features may be technically necessary for the modern flight era, but as a backup (or simply a throwback), this is a fantastic tool watch for any pilot.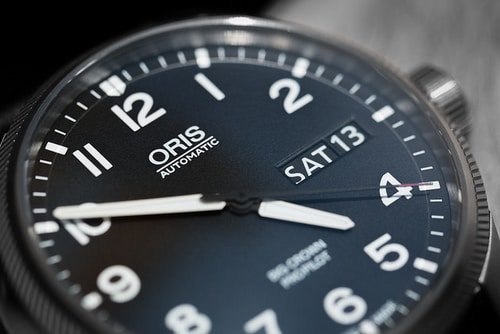 The Future of Tool Watches
The fact that technological advancements in other areas have replaced the need for tool watches has not replaced the desire for them. Watch enthusiasts, and casual fans alike are still drawn to watches with cool gadgets and broad functionality. Smartwatches can unify most disparate functions into one timepiece, of course, but people still enjoy watches that feel especially designed for them and their needs.
This is probably why so many luxury watchmakers continue to craft tool watches. They know that their consumers have particular tastes and needs, and those same consumers will pay well to get what they want.
If a multifunction mounting climbing watch isn't a necessity anymore, especially not with so much another tech available to take up the mountain, that won't stop Alpina from producing the Alpiner 4 for the discerning climber.
As smartwatches grow in popularity and the need for wristwatches diminishes (at least, in theory), the tool watch may be heading toward inevitable obsolescence. If so, though, that time is still a few decades off into the future.
Tool watches continue to advance, both in terms of functionality and fashion. As long as engineers, pilots, divers, and military personnel still exist, there will be a market for well-crafted, good-looking wristwatches. Long live the tool watch.