The smartwatch market continues to grow at a fast clip with no signs of slowing down. With compound annual growth of over 18% last year, some estimates predict that the smartwatch market will reach a value of over 130 Billion USD by 2024
Unlike the smartphone market which has a close rivalry between the top three brands, the smartwatch market is dominated by Apple with more than 50% of global sales.
The rest of the market is very fragmented with electronics giants, fitness tracking brands, and traditional watchmakers all competing for a slice of the growing market that is showing no signs of slowing down.
Some of the current top-selling smartwatch brands are Apple, Fitbit, Huawei, Samsung and Garmin
In this guide, we'll run through every major smartwatch brand on the market in 2021.
Best Smartwatch Brands
Apple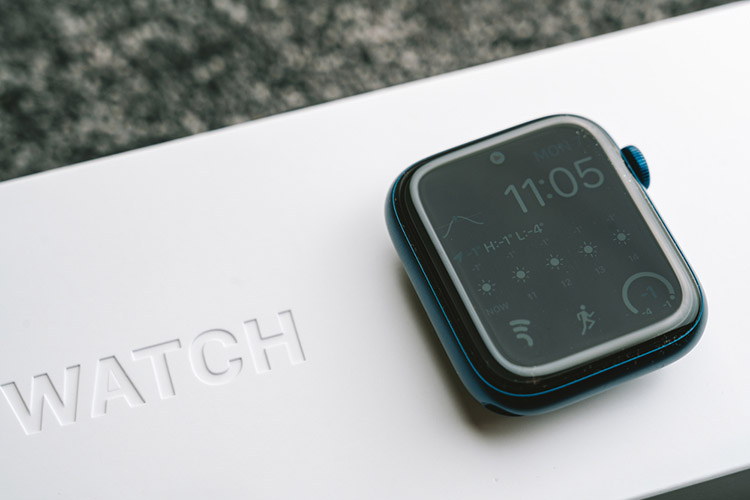 Apple first entered the smartwatch market in 2015, yet fast forward half a decade and they're already the biggest smartwatch brand in both volume and value. As with everything Apple set their minds to, the bar is high with a well-designed, square watch that oozes elegance.
On October 15th, 2021 Apple launched the Apple Watch Series 7 with new features, increased display size, and faster charging. With the new model and improved specifications, Apple continues to lead the smartwatch market – especially among iPhone users.
The software and hardware integrated very well, with a speedy interface that makes full use of Apple's ecosystem.
On a typical Apple Watch, you'll find Apple Music, Apple Health, Apple Pay, and Siri.
With each new Apple Watch generation comes additional sensors that you didn't know you needed, for example, the latest Series 6 device has a blood oxygen sensor, electrocardiogram, and an always-on altimeter.
All these new health features have led to several people crediting the Apple Watch for saving their lives.
However, keep in mind that Apple Watches only work with iPhones which do limit their appeal.
Garmin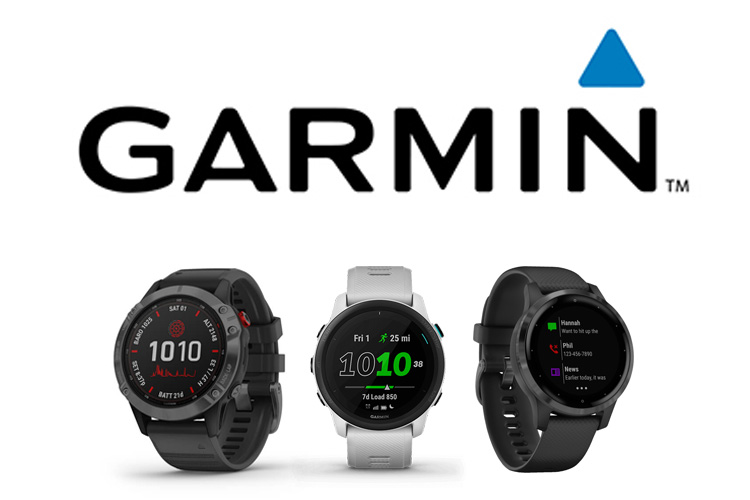 Next, we have Garmin who's 9.4% share of the smartwatch market might seem a far cry from Apple's 51.4% share, but still pits them as the second biggest smartwatch brand.
With a background in GPS electronics, they made a name for themselves as a reputable fitness tracker brand and eventually evolved into smartwatches.
Garmin has developed its own smartwatch operating system, Garmin OS, which appears to offer a happy compromise between features and battery life.
Their latest flagship smartwatch is the Vivoactive 4 which has a battery life of 2-3 days with regular use, whilst still packing in GPS, fitness sensors, and NFC payments.
Huawei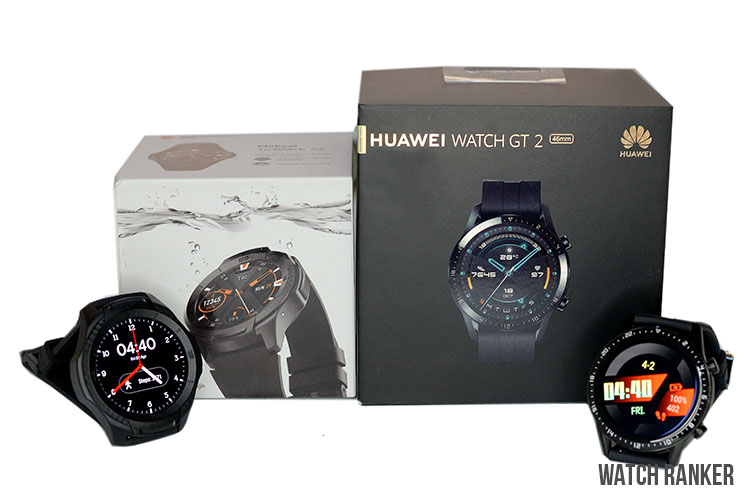 Huawei might be the largest smartphone maker in the world, but they sit in third place for smartwatches with an 8 % share of the market.
Huawei first entered the wearables market back in 2015 using Google's WearOS platform, however, they have since developed their own smartwatch operating system called Lite OS which is more basic than WearOS but offers a better battery life.
Their latest flagship range, the GT2, is one of their first devices to work nicely with iPhones, although you are still limited to Huawei's own apps with no third-party app support.
Honor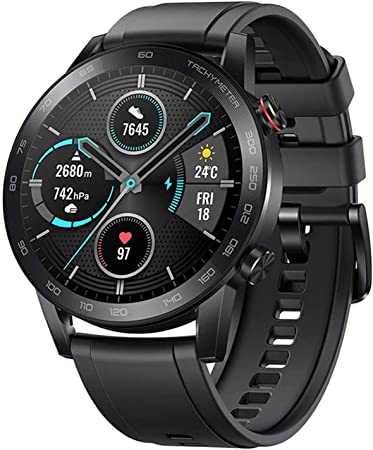 Honor was previously a sub-brand of Huawei but was sold off in 2020 during the trade war between Huawei and the US Government. Honor is known for its consumer electronics that offer mid-range specs at a highly competitive price point.
Until now, Honor has used the same operating system as Huawei (Lite OS) and often many of the same components. For example, their latest Honor MagicWatch 2 is near identical to the Huawei GT2 smartwatch, only competing at a lower price.
The 8.3% market share of Huawei mentioned above will have included Honor at the time. It remains to be seen what direction their smartwatches will take now that they are independent of Huawei.
Samsung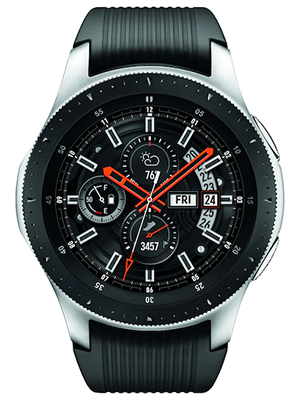 The South Korean tech giant sits fourth place in global smartwatch sales with a 7 % share of the market. Their current lineup makes use of their premium Samsung Galaxy branding that has been very successful in their smartphone range.
Samsung's smartwatches tend to feature their innovative rotating bezel which can be used for easy scrolling through menus and messages. Their latest sports-focused smartwatch, Samsung Galaxy Active 2, also introduced a touch-sensitive bezel that works in the same way without being so bulky.
Although their early devices used Android Wear, Samsung has developed their own open-source platform, Tizen, which is used in their smartwatches as well as other IOT devices such as fridges and smart TVs.
Amazfit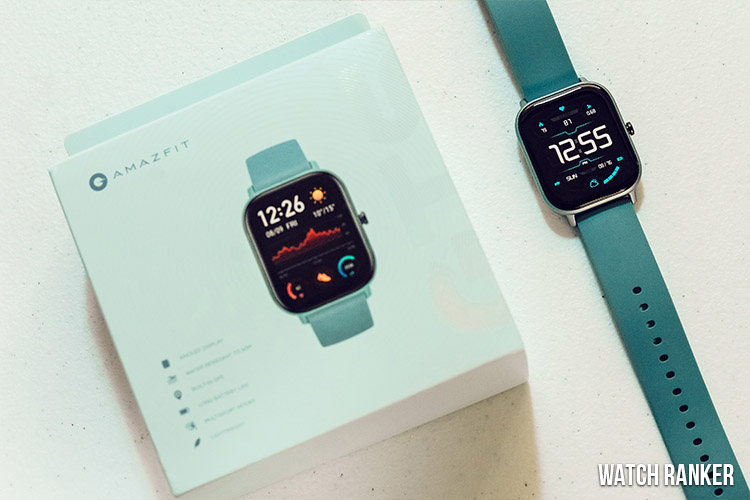 One of the most recent brands to enter the smartwatch market is Amazfit whose affordable devices have captured attention for their astonishing battery life.
By running a proprietary platform developed in collaboration with Huawei, Amazfit watches can last anywhere between 5 and 40 days depending upon the model. As you'd expect, watches with this kind of battery life are much more basic in functionality as a trade-off.
For example, the Amazfit Bip has the best battery life in the range, however, there is limited interaction with notifications and the watch relies heavily on being tethered to a smartphone.
imoo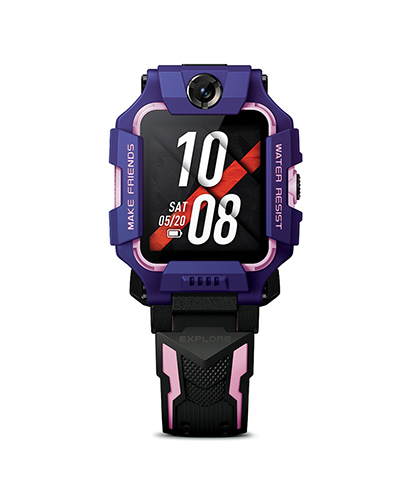 The Chinese brand imoo might not be a household name just yet, but with 5.% share of global smartwatch sales, it's doing something right.
The brand is owned by BKK Electronics, the parent company of Oppo and OnePlus. They specialize in kid's smartwatches and Counterpoint estimate that more than a quarter of smartwatches for kids in China were made by the brand in 2019.
Despite their dominance in China, they are a global brand with stores in most Western countries. Their latest flagship, the Z6, is notable for having both a front and rear camera and a companion app for parents that lets them choose what their kids can do on the watch.
TicWatch (Mobvoi)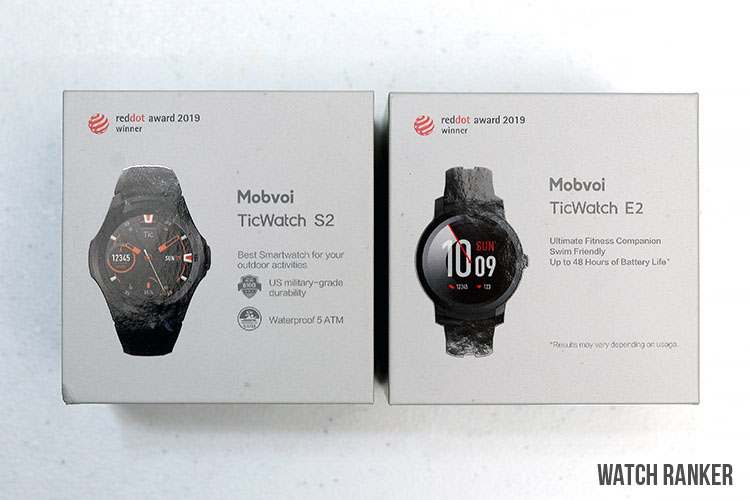 Whilst most smartwatches running WearOS might seem relatively similar, Mobvoi is shaking up the market with its TicWatch range. Their unique dual-screen technology that features in their more premium watches makes use of an LCD screen that sits on top of an AMOLED screen to function as an always-on digital watch face that doesn't drain the battery.
For this reason, their latest flagship model, the TicWatch Pro 3, can easily last 3 days with regular use and up to 5 days with light use. This is despite running the heavy operating system developed by Google and packing in a heart rate monitor, GPS, NFC, and the top-of-the-range Snapdragon 4100 processor with 1GB of RAM.
To further help their watches stand out in a crowded marketplace, TicWatch has its own launcher, watch faces, and a range of health apps that come preinstalled.
Fitbit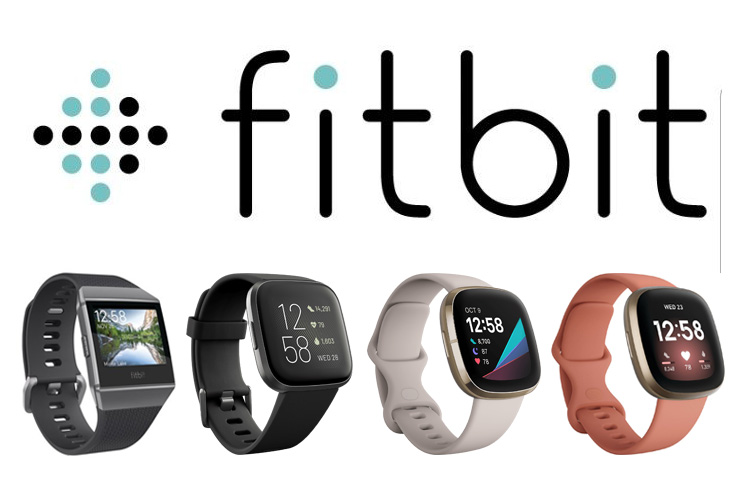 Fitbit is synonymous with fitness trackers so it was a natural progression that they would develop smartwatches. As you'd expect, the watches are heavy on fitness sensors and tracking, particularly their Fitbit Sense which has every sensor under the sun from ECG to stress.
Fitbit has its own platform, Fitbit OS, which includes features such as offline music and messaging. Some advanced reporting requires a Fitbit Premium subscription.
Fitbit has recently been acquired by Google so we'll be keeping a close eye on the next few waves of smartwatches launched under the brand.
Fossil Group

Fossil Group is one of the leading traditional watch brands, manufacturing watches under their own Fossil brand and several other brands that they own or license.
They have launched a range of smartwatches under their Fossil, Skagen, and Michael Kors brands, using Google's WearOS as their platform of choice. Among all of their brands, they had a 2.1% share of the smartwatch market as of 2020.
You'll notice that each of these smartwatches has near-identical hardware and features but with a different aesthetic in keeping with each brand's style.
Withings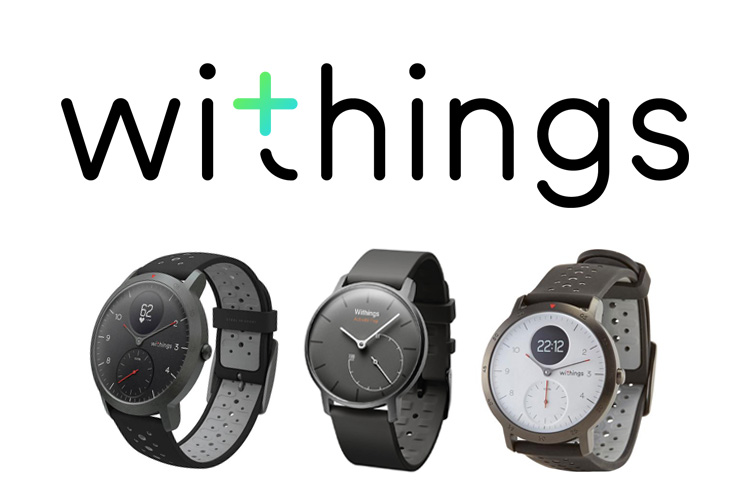 Withings is a French brand that's leading the way in an area of the market known as hybrid smartwatches.
These are devices that use analog watch parts much like a traditional watch but still pack in some smart technology to monitor your fitness and provide some notification alerts.
The benefit of hybrid devices is battery life. The flagship Withings HR can last 20-30 days on a single charge, but even when the smartwatch battery runs out, the analog part of the watch will continue to function for years.
Withings was briefly purchased by Nokia in 2016 when its watch was rebranded as the Nokia HR, before being purchased back by one of the co-founders in 2018 and taking back the Withings name.
Motorola


Motorola's smartwatch, the Moto 360, was first launched in 2014 when Motorola was owned by Google and was one of the first round Android Wear devices (now WearOS). Motorola has since been sold to Lenovo but continues to update the Moto 360 and still uses the WearOS platform.
The watch has been plagued by design flaws with the first two generations criticized for the flat tire that cut off the bottom of the screen. The third generation solved this, however, the display does not go to the edge of the watch leaving a black bezel around the screen.
Besides this, the Moto 360 (3rd Gen) is just what you'd expect from a WearOS watch, utilizing Qualcomm's 3100 processor and equipped with GPS, heart rate monitor, and offline music capability.
Coros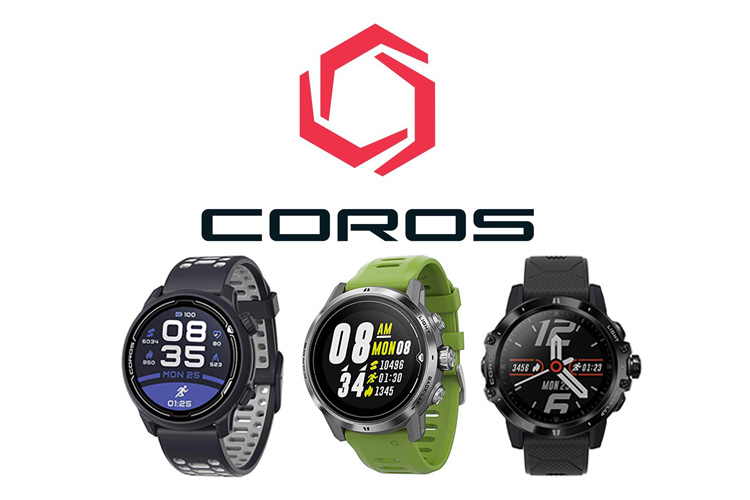 Coros is a brand with a background with a background in performance sports technology and will be well known among elite athletes for their highly accurate GPS and heart rate trackers.
Their smartwatches take this technology and make it much smarter by linking with a smartphone app to provide detailed tracking reports and full integration with Strava.
One thing that all Coros devices have in common is their ruggedness, making them a top pick for endurance exercise.
The watches are made with sports tracking in mind, so you won't find advanced features like third-party app support or the ability to make/receive phone calls. However, you will find an excellent battery life that will last days, or even weeks, at a time. Read our Coros brand review here.
Suunto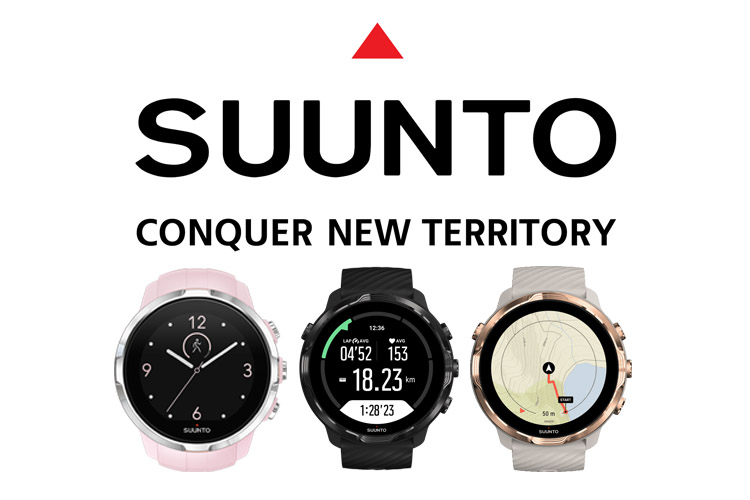 Suunto is another brand known for making sports watches aimed at professionals. They are particularly well known for their dive watches and precision instruments which is why the tracking in their watches is very reliable.
Unlike Coros who stuck to their core audience, Suunto has attempted to broaden their appeal with their smartwatch line, using WearOS to provide more features such as Google Pay for making payments and Google Assistant.
Their watches still offer accurate tracking for more than 70 different sports with the Suunto Spartan Sport being one of our favorite smartwatches for skiing and snowboarding.
They also come with the advantage of free offline maps that automatically download when you visit a new area so you can head out for tether-free exercise without having to pre-plan any routes.
Tag Heuer


You don't need to be a watch expert to recognize the name Tag Heuer, one of the top luxury Swiss watch brands that you might pay a small fortune for. Their foray into smartwatches is no different.
Underneath, their Tag Heuer Connected line is no more than your typical WearOS smartwatch, but the watch has a premium design, bespoke watch faces, and the premium branding to go with it which sees the watches retail with a four-figure price tag.
Timex

Timex is an affordable watch brand that was at the forefront of the digital watch revolution, leading the way with brand collaborations and high-profile celebrity endorsements.
Unfortunately, the brand didn't react quickly to smartwatches losing traction in the market. However, they continue to release new smartwatches in line with the affordability and simplicity of their digital watch line.
Their latest flagship line is the Metropolitan range which comes in both a round and square design and the brand's new iconnect line of smartwatches.
The watch only offers basic smartwatch functions such as fitness tracking and notification mirroring, but has an above-average battery life of 12 days (very reminiscent of the Amazfit watches). They have also launched smart editions of their classic Ironman line that was one of the earliest sports watches.
Oppo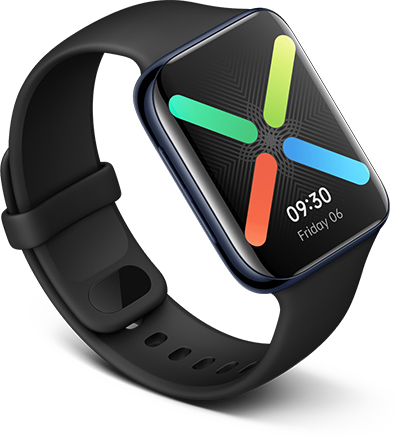 Oppo is a Chinese brand best known for its Oppo smartphones that offered excellent specs at a very competitive price. In 2020 they launched the first Oppo smartwatch.
The Oppo watch is a WearOS device, however, you'll immediately notice that they've shunned the convention of most top WearOS watches being round, in favor of a square design that's very reminiscent of the Apple Watch.
The watch first launched in China but has since become available in India and the UK too, however, a US launch date has still not been set so we will be keeping a close eye on this.
Polar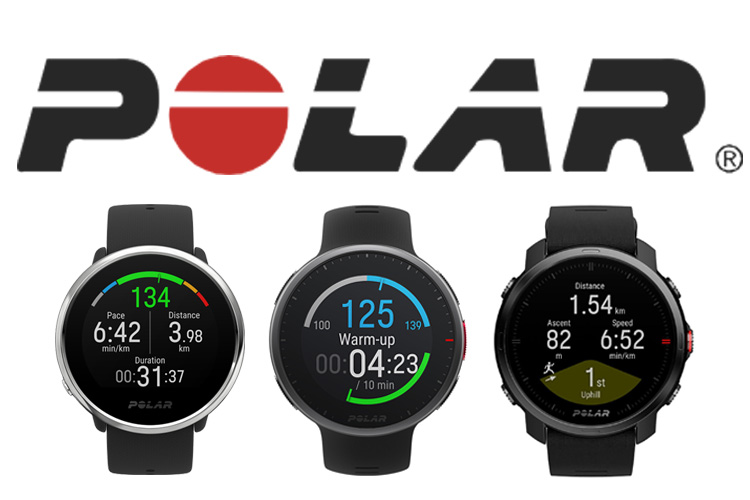 Polar makes a range of sports and fitness-focused smartwatches that are designed to give athletes a reliable way to track their training and work towards their goals.
Their latest flagship device is the Polar Vantage V2 watch which has GPS, precision heart rate monitoring, and advanced features for runners, cyclists, and swimmers. They also have the Polar Grit X line which offers MIL-STD-810
military-grade ruggedness and the Polar Unite range offer basic features at an affordable price.
All of their watches center around their Polar Flow platform which brings together all of their fitness data into a central dashboard that can be accessed on desktop or mobile. Polar Flow has been designed to be shared with coaches to jointly monitor performance and set training plans.
Movado

Movado is a luxury American watchmaker that has added smartwatches to its range. Movado watches are known for their signature metallic dot at the 12 o'clock position, a trait that has evolved into their Connect range with a signature dot on the bespoke watch faces that come preinstalled.
The latest in their range is the Movado Connect 2.0 which runs on WearOS and sports a premium, elegant design. However, much like Motorola's latest watch, it has been criticized as the display doesn't go right to the edge of the watch, leaving a bezel around the screen.
Tissot
Tissot is a Swiss watch brand that's part of The Swatch Group. Late to the smartwatch game, they announced their first smartwatch towards the end of 2020, and as you'd expect it's one of the pricier devices on the market.
Unlike other traditional watchmakers that tend to favor WearOS, Tissot's latest smartwatch attempt is a hybrid design that runs their proprietary Swiss Autonomous Low Power System platform, a.k.a. SwALPS.
Putting battery power as a key priority, the watch features a solar charger that will allow it to run for six months without recharge in connected mode and indefinitely when in watch mode that turns off the smart features.
Casio


Casio is a Japanese brand known for its calculators, watches, and the infamous calculator watch. Their G-Shock and Pro Trek watch lines are some of their recent launches in the smartwatch market both of which run WearOS.
In their Pro-Trek line, they've attempted a similar route as TicWatch, opting for dual screens to improve the poor battery life of WearOS. However, they haven't quite hit the mark as you'll notice the 'black tire' across the bottom of the screen akin to the early Moto 360 devices.
Alpina

Alpina is a Swiss watchmaker based in Geneva. Their AlpinerX smartwatch is a hybrid watch design with an analog watch face and a small screen just under the watch hands that can display data collected by the onboard sensors.
Unlike other hybrid watches, the time is synced with your phone's time, this means that the watch automatically adjusts as you move between time zones.
The AlpinerX has the look of an adventure watch and it lives up to this name with a waterproof rating of up to 100m and a strong fiberglass case that is durable without being too heavy on your wrist.
---
Sources:
Market data referenced in this article is from counterpoint research, researchreportsworld.com and Market Watch